Bicycles are most often thought of as convenient modes of transportation or a method of exercise, both of which means many people have them. But not everyone lives in a place that has space to store them, which is why you often find them in apartment hallways, entryways, and hanging from ceilings. Enter the folding bicycle. While there have been a number of folding bikes on the market, not many of them look like they were designed with riding in mind. Recently launched at the UK's handmade bicycle show, Bespoked, the Whippet Bicycle aims to change all of that.
The Whippet Bicycle was designed and developed by product designer/engineer Graham Powell, who also happens to be a lifelong cycling devotee. The patent pending, in-line retraction design comes after Powell looked at the folding bicycle in a new way by examining the way it folds. Instead of the typical hinged folding method, the Whippet does "the tilt, the tuck, and the tidy" using zero tools for an easy fold.
The bike is based off of a classic diamond frame but with twin oval tubes that offer a stronger, safer frame atop standard 20″ tires. Most of the parts on the Whippet are your standard bicycle components (wheels, chain set, gears, saddle, stem, handlebars, and brakes) making repairs a breeze.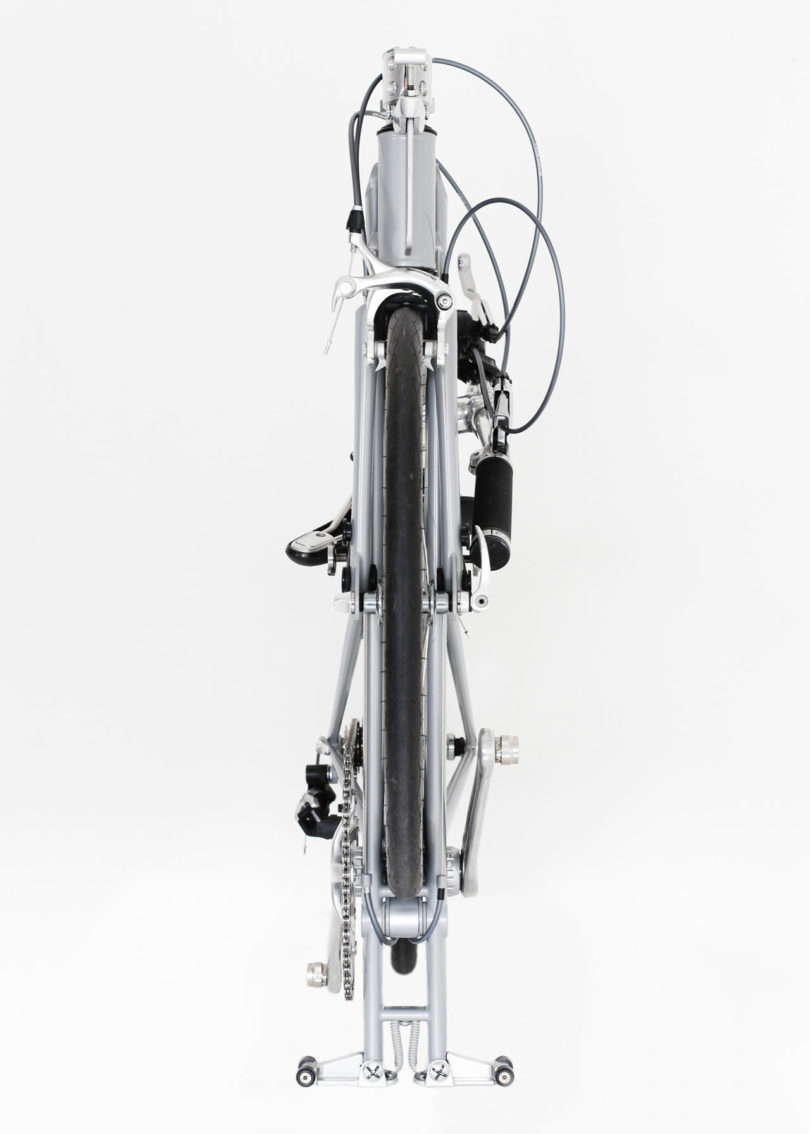 Powell's goal wasn't to necessarily design a bike with the most compact fold, but instead to create a stylish bicycle that was great to ride, but you could also store at a reduced size.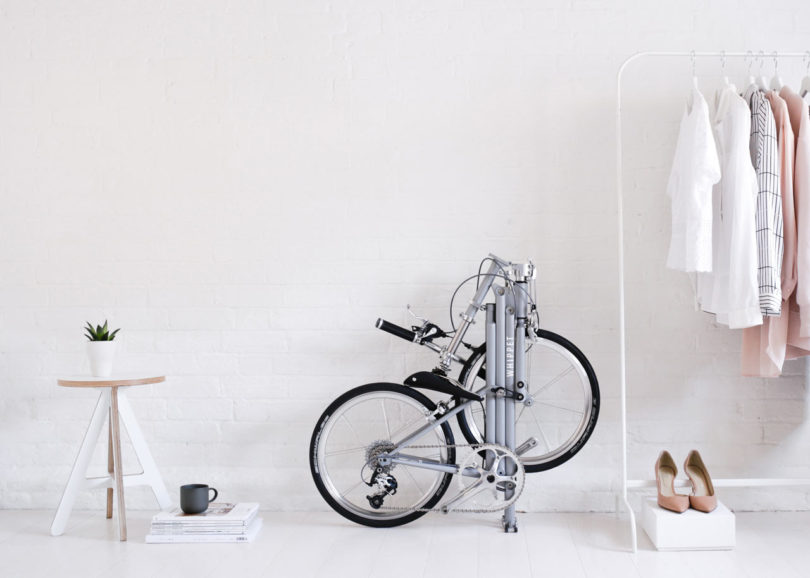 When folded, the bicycle can be rolled on its rear tire with the help of an integrated handle.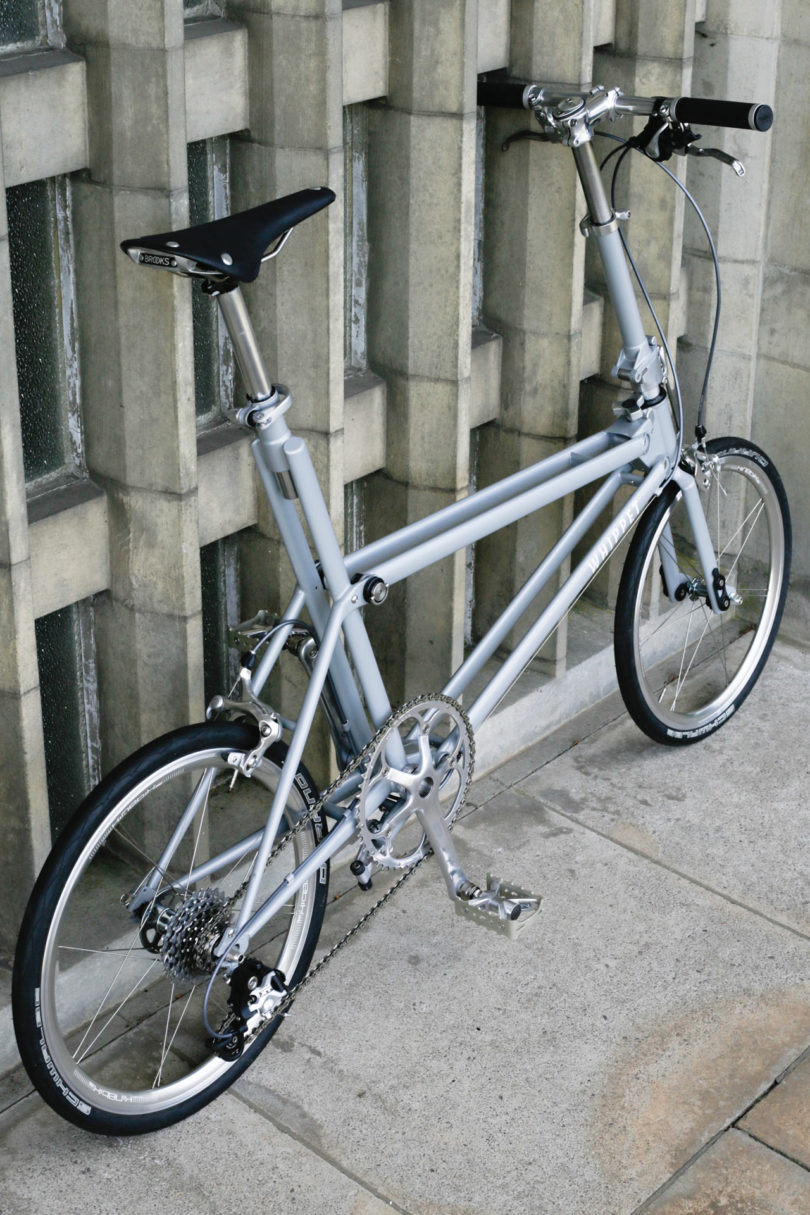 Photos by Helen Powell.