With discarded sanding discs used by designers from the Design Academy Eindhoven (DAE), designer Wisse Trooster breathes new life into old tools by repurposing them into functional ones for his Hands of Time – DAE collection, launched under his own label qoowl.
Like rings on a tree trunk, these clocks illustrate the concept of time through their physical markings. The intensity of use and the type of materials that were sanded give each clock its unique characteristics. Procurement of the discs themselves take time as Trooster has to wait until the sanding discs are completely worn off before he is able to collect them.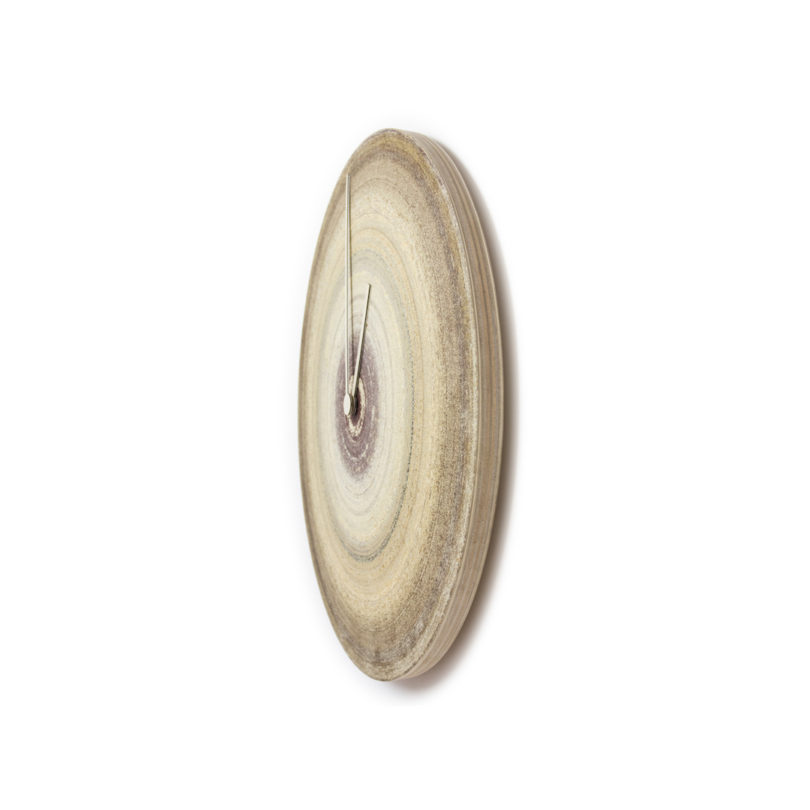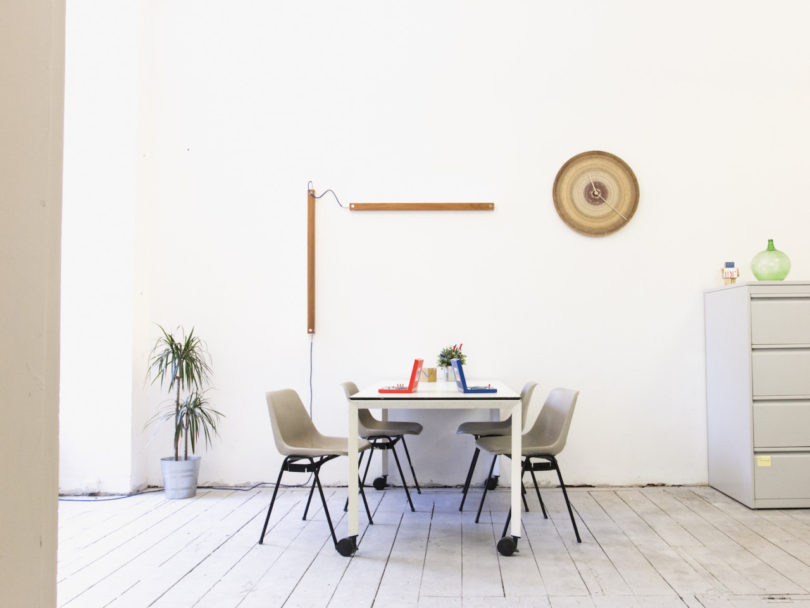 As a gift in return for the discs, Trooster presented the DAE with the very first clock in the collection. The momentous clock was placed inside the school in the crowded area where students gather right before the start of workshop classes.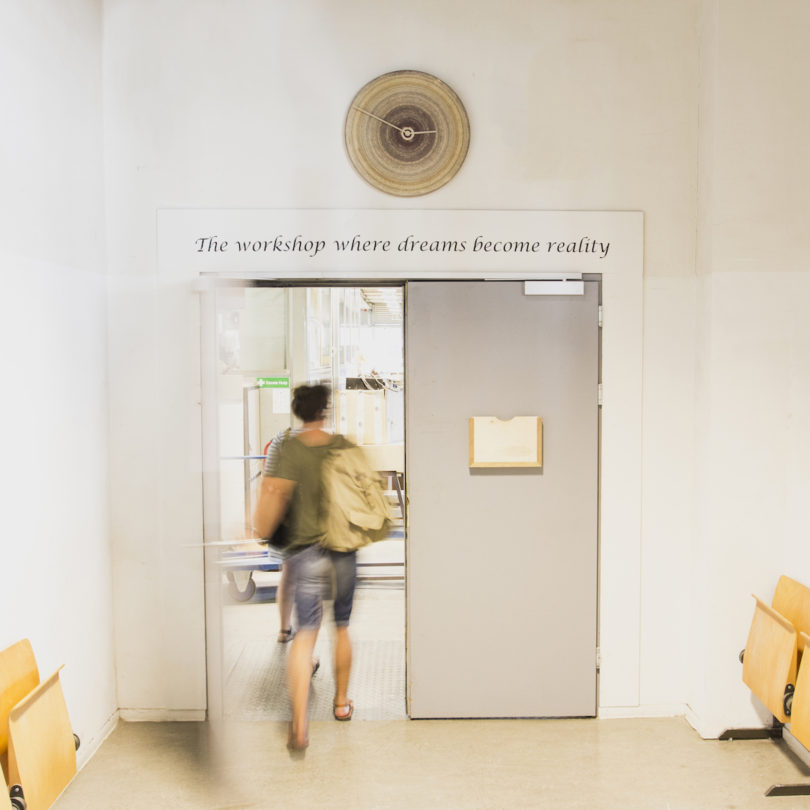 Clocks from the Hands of Time – DAE are available for order on request. For more information or to inquire, visit Wisse Trooster's label, qoowl.