Since the beginning of time, or at least since we've lined our pockets with Benjamins, wallets have been made of leather or some type of fabric. Burnt Edge Design decided to go another route and create a unique way to carry your money and cards. Woodstack Wallets mix technology and hand craftsmanship by using Baltic birch plywood that's been laser cut, laminated, sanded, and finished by Burnt Edge Design themselves.
To bulk up on strength, they've added steel wire at certain sections of the wallet to keep the wood from splitting.
It took two years for them to develop the perfect first product and the final results are a wallet and money clip that you can get initially on Kickstarter.
The Woodstack Wallet can hold three cards and a metro pass in the card slot with either 15 bills or two cards and 5-10 bills in the money clip.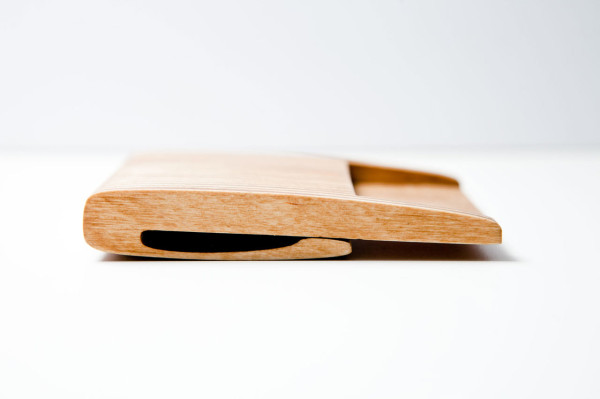 The Woodstack Money Clip can hold around 20 bills.