Work & Co's New Office by Aspekt Office Feels Right at Home
Work & Co's New Office by Aspekt Office Feels Right at Home
1/25 Photos
2/25 Photos
3/25 Photos
4/25 Photos
5/25 Photos
6/25 Photos
7/25 Photos
8/25 Photos
9/25 Photos
10/25 Photos
11/25 Photos
12/25 Photos
13/25 Photos
14/25 Photos
15/25 Photos
16/25 Photos
17/25 Photos
18/25 Photos
19/25 Photos
20/25 Photos
21/25 Photos
22/25 Photos
23/25 Photos
24/25 Photos
25/25 Photos
Work & Co has offices in Brooklyn, Portland, Sao Paolo, Rio de Janeiro and Belgrade and each of them were designed with elements that considered their specific location. For the company's new office in Copenhagen, it tapped on multidisciplinary design studio Aspekt Office to create a workplace that's homey, comfortable and quintessentially Danish.
The new office is located in a century-old building originally designed by Danish architect Arthur Wittmaack in 1916. Aspekt Office pulls the building into modern times by giving it a Brutalist grid-modernism feel. The space is flooded with natural light, creating a warm and cozy atmosphere, and the choice of materials of oak wood, soothing neutrals and soft textiles help uphold that aesthetic. All fixed furnishings were designed by Aspekt Office, including a wall-to-wall bookcase with a built-in alcove in oak veneer, a soundproof phone booth, and the kitchen's six-meters-long, custom-made table. The kitchen also houses the first ever Reform x Aspekt Office kitchen, which is set to launch later this year.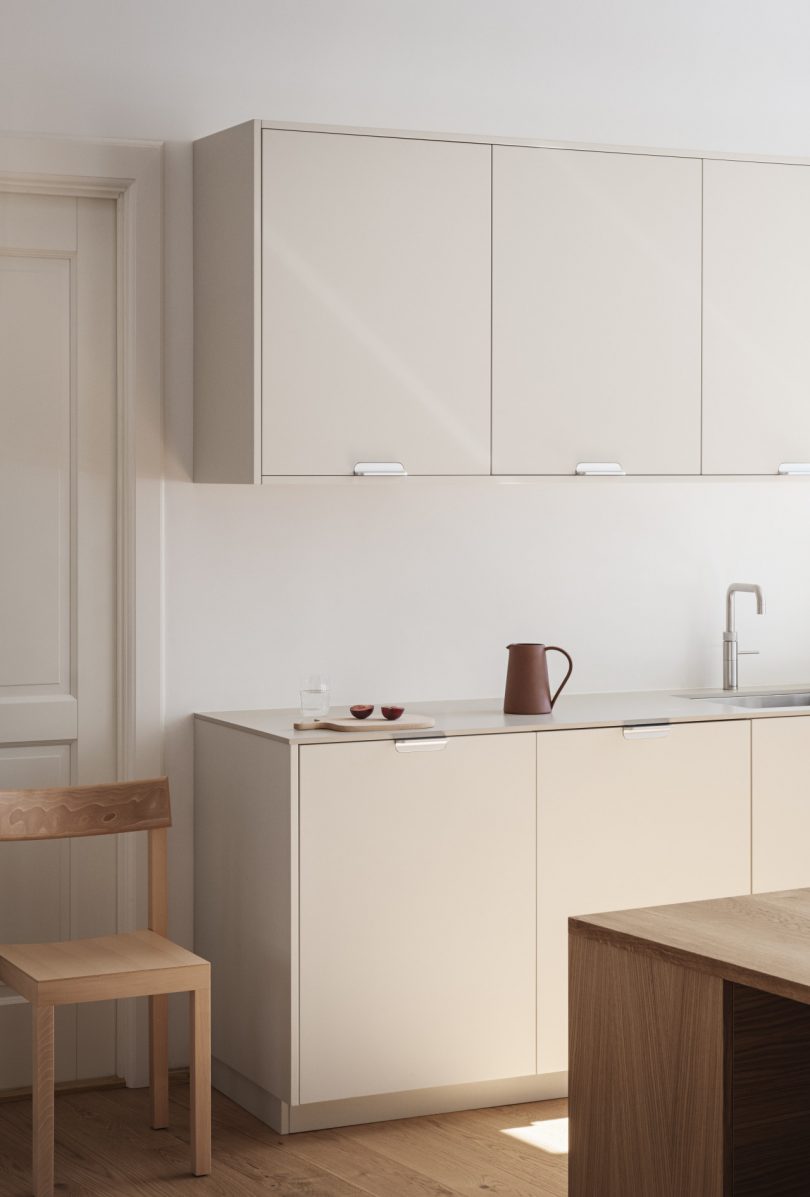 The furniture was picked for their simple designs to contribute to the clean, minimalist look of the office. Being that the office is in Copenhagen, it was only logical that the team chose a mix of Scandinavian brands.
Photos by Rasmus Dengsø.