In Northern Italy, Messner Architects took on the renovation and transformation of artist and sculptor Franz Messner's workshop. While keeping the character of the existing building, they swapped out three existing windows on the south side and one door on the west side for two large openings, or "light catchers", which flood the interior with natural light.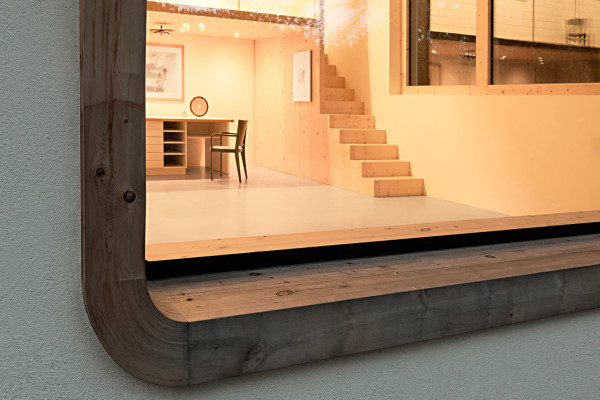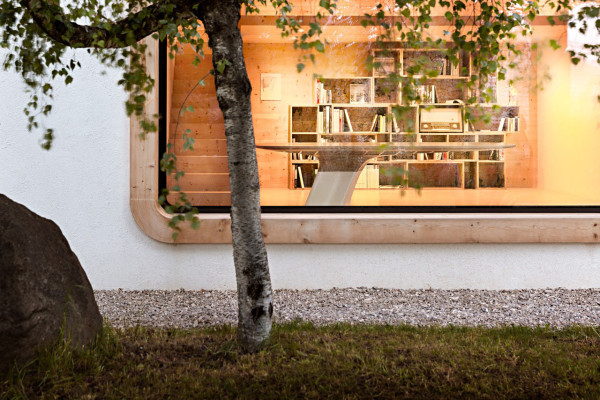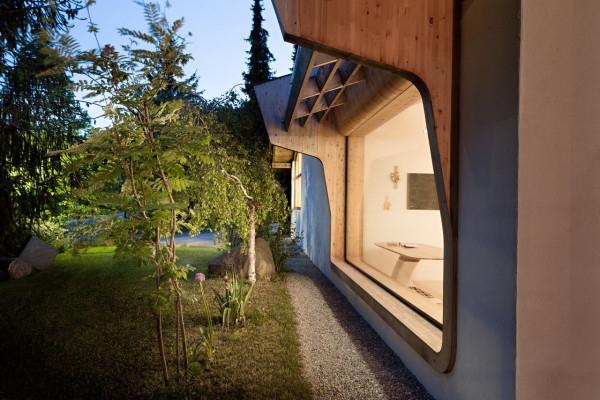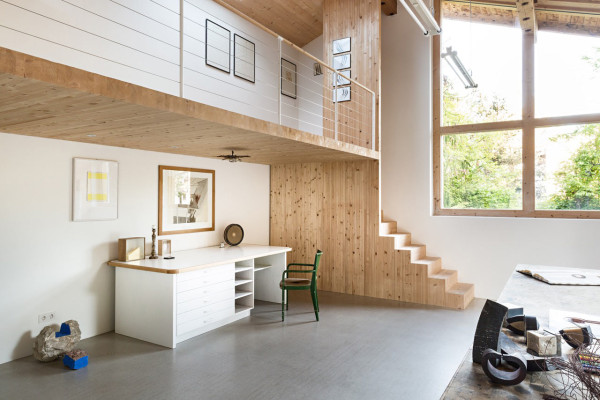 The owner wanted the interior transformed, as well as the light situation improved, on this existing, traditional building. The large building is now made up of three areas: a shared storage space in the center and two workspaces on each side. The upstairs in each main space is accessed through a set of wooden staircases.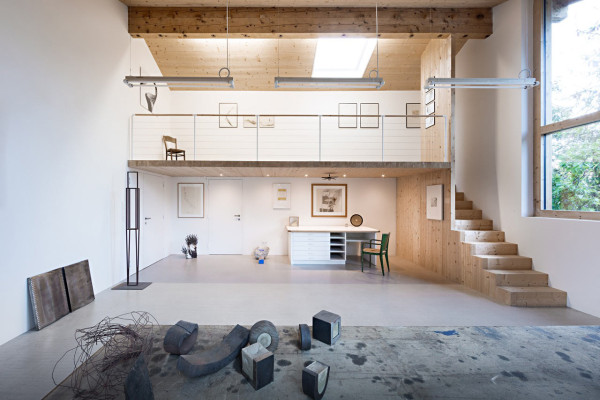 The interiors are kept a crisp white along with wood details, like the ceilings and stairs.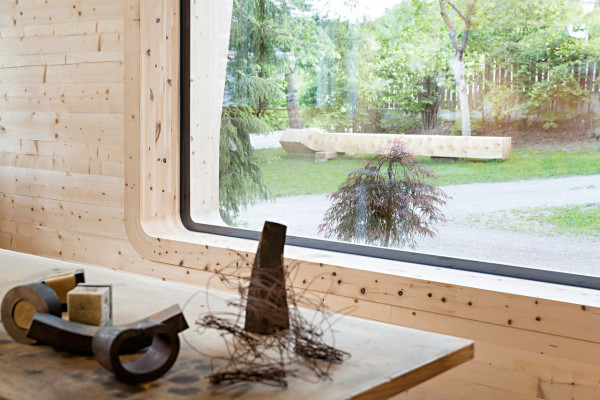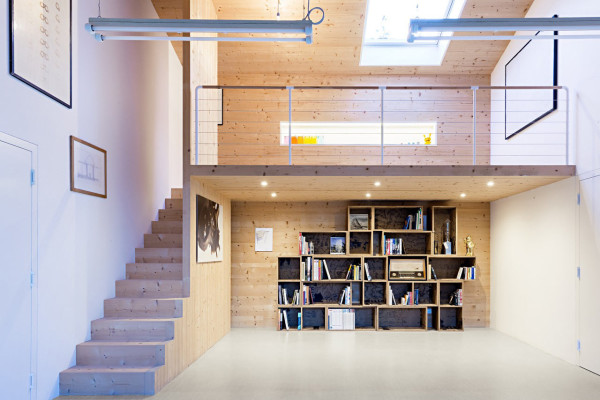 The wooden bookshelves were built using old boards from the original floors.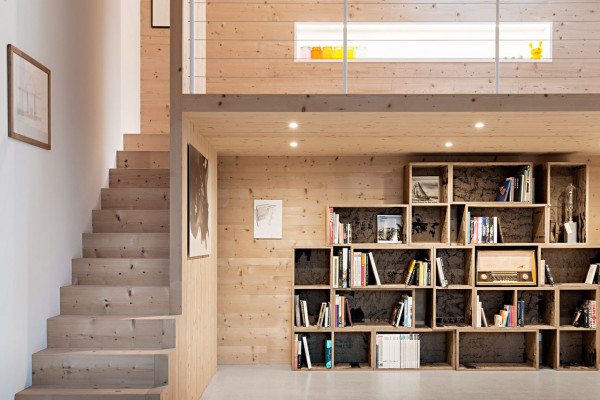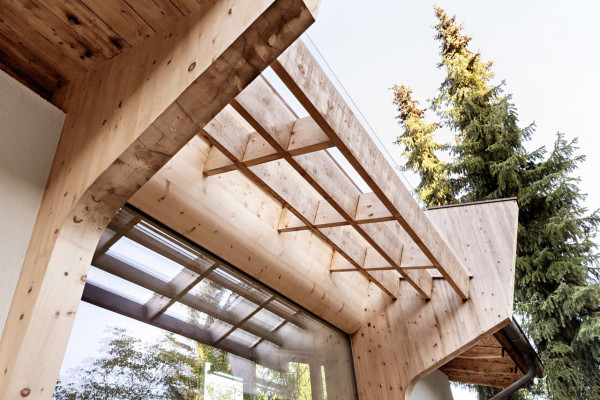 The "light catchers" help collect sunlight to brighten the interior.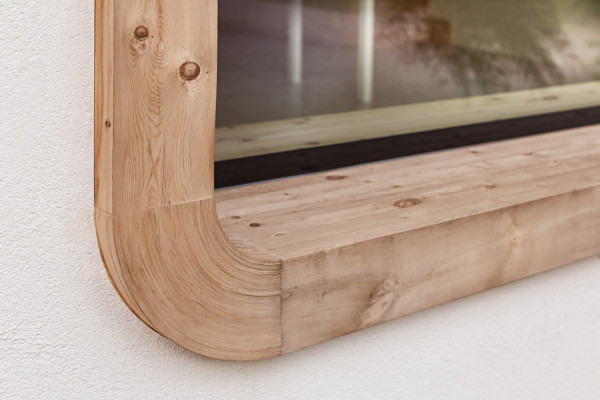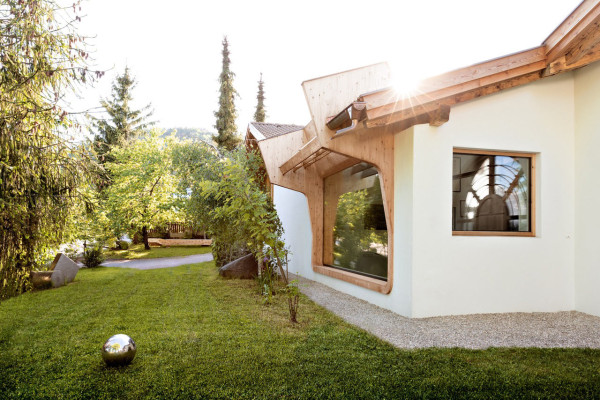 Photos by Meraner & Hauser.