London design studio Layer believes we should be just as worried as our carbon footprints as we are about how many steps we've taken – already sufficiently gathered by a myriad of existing fitness wearbles. Their Worldbeing concept is envisioned as a partnership between a data-gathering wrist band device and an accompanying connected app to provide instant feedback about daily habits, all with the goal of improving choices made in accordance to healthier environmental practices.
The form factor is undeniable similar to the Nike FuelBand, even sharing the competitive challenge-based social community UX. Energy use, transportation choices, and consumption habits are all factored into a formula, returning back personal metrics to use in comparison to personal, local, and global targets. Instead of working toward a healthier "me", Layer's Worldbeing is envisioned as an environmental health tool for the global "we".
The Worldbeing concept is pioneering an innovative technological approach to make reducing your personal carbon footprint both engaging and social. This app has the potential to increase understanding and stimulate action by intuitively communicating and linking our daily activities and decisions to their impacts on the climate. – Aleyn Smith-Gillespie, associate director Carbon Trust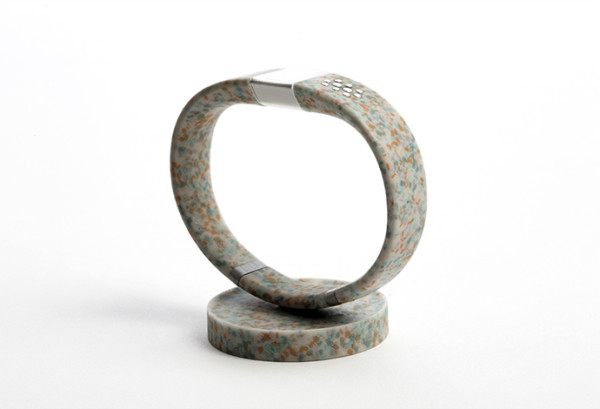 It's foreseeable this sort of monitoring technology will be incorporated into future iterations of the Apple Watch or Android wearables rather than a standalone. For further details and contact, check out the Worldbeing concept page.