London-based HAYCHE expands its line of furniture with the latest release, the WW chair, designed by Hierve. The design references a Windsor chair, with its semi-circular back that's held in place by rods, and instead of using the typical wooden rods, they used wire. The form (Windsor) and the material (wire) are what give the chair its WW name. The updated silhouette and material selection give a traditional chair a modern spin.
Both the wooden seat and legs follow the classic Windsor and the slightly carved seat adds a layer of comfort. The rods are made of 5mm powder coated metal wire which extends up to the wooden backrest and below, they loop around to connect to the seat.
The WW chair is available in a solid wood version or one with an upholstered seat in your choice of fabrics or leather. For the solid wood version, you can choose between oak and American Walnut finished in natural oil. There's also a stained wood version available in white, grey, and black.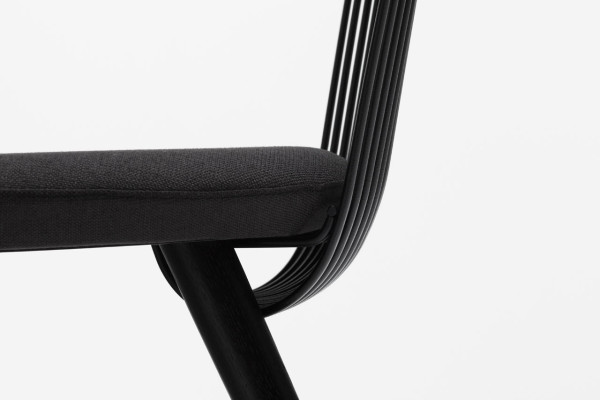 Photos by Peter Guenzel.