As a perfume enthusiast, I love when as much thought is put into the design of the bottle as the alchemy of the perfume itself. After all, perfumes are meant to be displayed and seen, especially so that you don't forget to use them like I do. I don't think that would be a problem with Xinú, a bespoke perfumery line from Mexico whose bottle design was a collaboration between Esrawe Studio, Cadena & Asociados, and Nouvel Studio.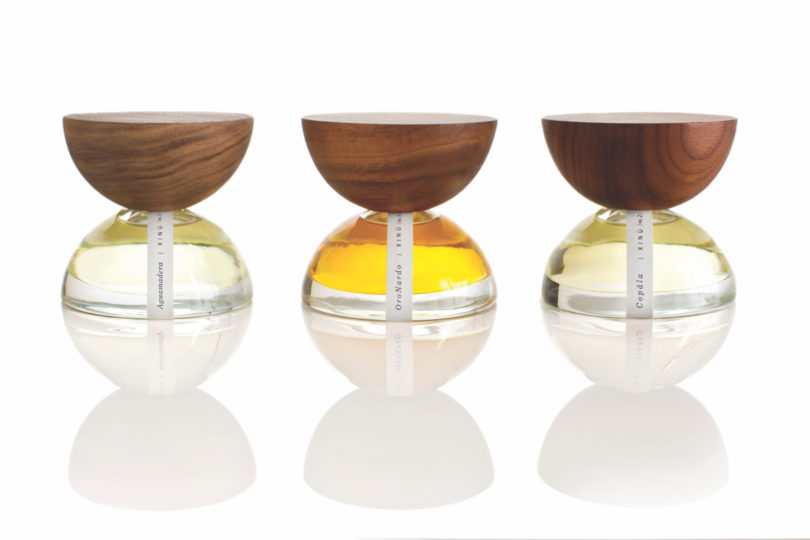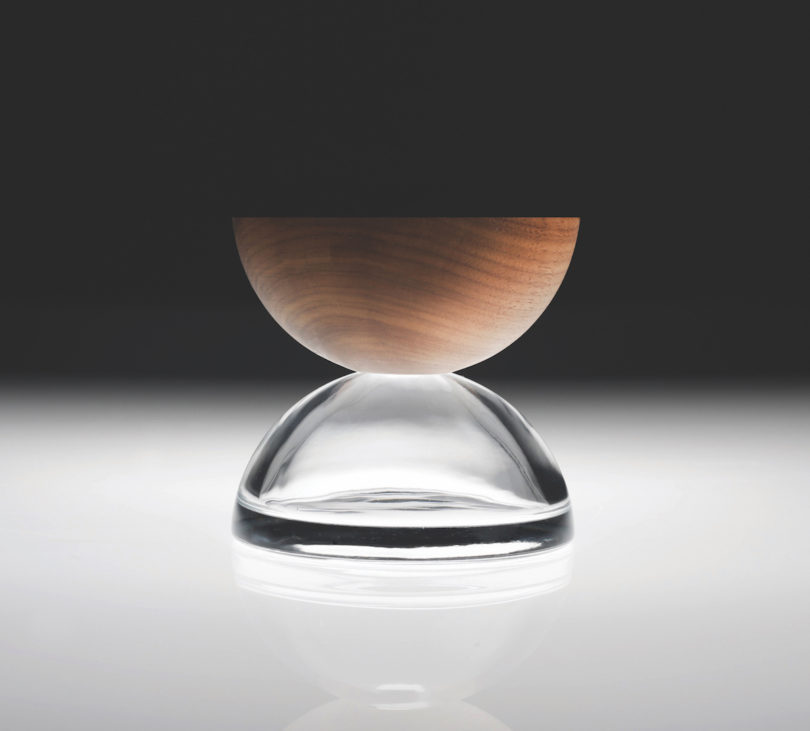 An elegant and minimalist object on any vanity, the bottle for the line was inspired by sculptures of Romanian artist Constantin Brâncuși, geometry in nature, and is formed with two domes placed on top of each other. The top lid is handcrafted with certified woods, a reflection of the essence of the perfume line, which is based on the aromatic and botanical scents of the Americas.
The blown glass container was developed in collaboration with Nouvel Studio and doubles as an incense holder or vase when the bottle eventually empties. Using two bottles, the design can also be used as a decorative object when mixed and stacked.
What it is real is not the external form, but the essence of things.
– Constantin Brâncuși