Simon Woodroffe, the man behind the Yotel hotel and the YO! Sushi chain, has come up with another clever concept to add to his resume – the YO! Home. Space is always a factor in living situations, especially these days, and that was the main drive behind the YO! Home. Woodroffe believes that luxury should be available to all, not just the rich and famous. That being said, this affordable concept is high on style and design while being smart about space.
Clearly the most inventive aspect of the design is the bed. Woodroffe applied his knowledge of stage production and designed this mind-blowing bed with the principles of counter-weighting. A tiny motor moves the bed seamlessly up and down, but also, it takes minimal effort to move manually should the power go out. Besides being insanely cool, the bed design is extremely safe.
When sleep time is over, raise the bed and enjoy the U-shaped sofa.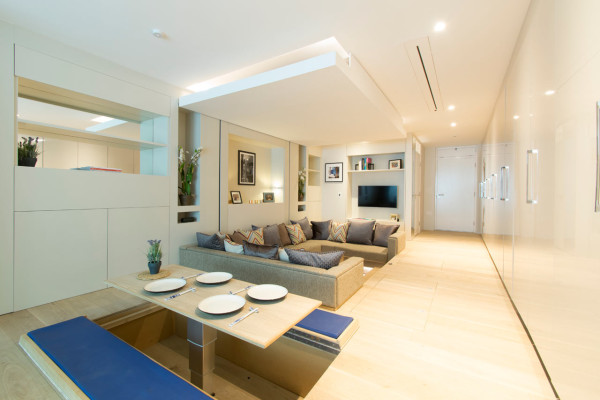 When it's time to eat, pop the dining table up electronically with the touch of a button. You sit on the floor, much like Japanese culture which inspired the design, and let your feet hang below. Once your done, lower the table and flip the seats closed.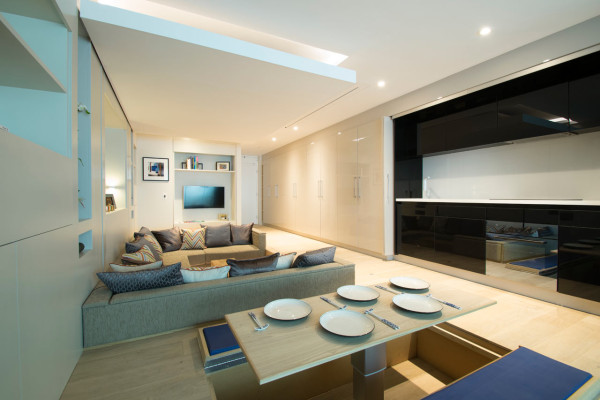 The pocket kitchen is neatly tucked away be doors.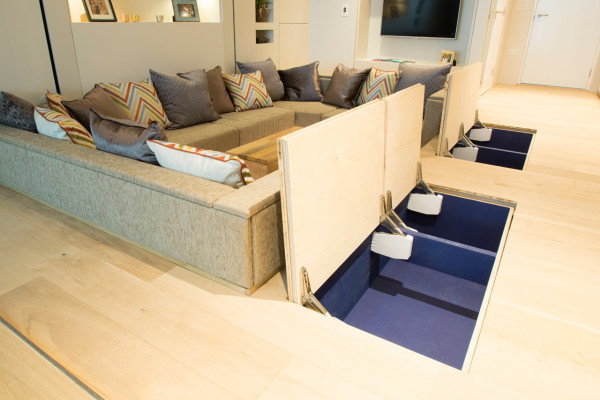 They embedded storage compartments within the floors. The apartment's raised floor allows for the storage, as well as the sunken sofa and hidden dining area.