Zaha Hadid Architects Designs a 3D-Printed Bridge Made of Concrete Blocks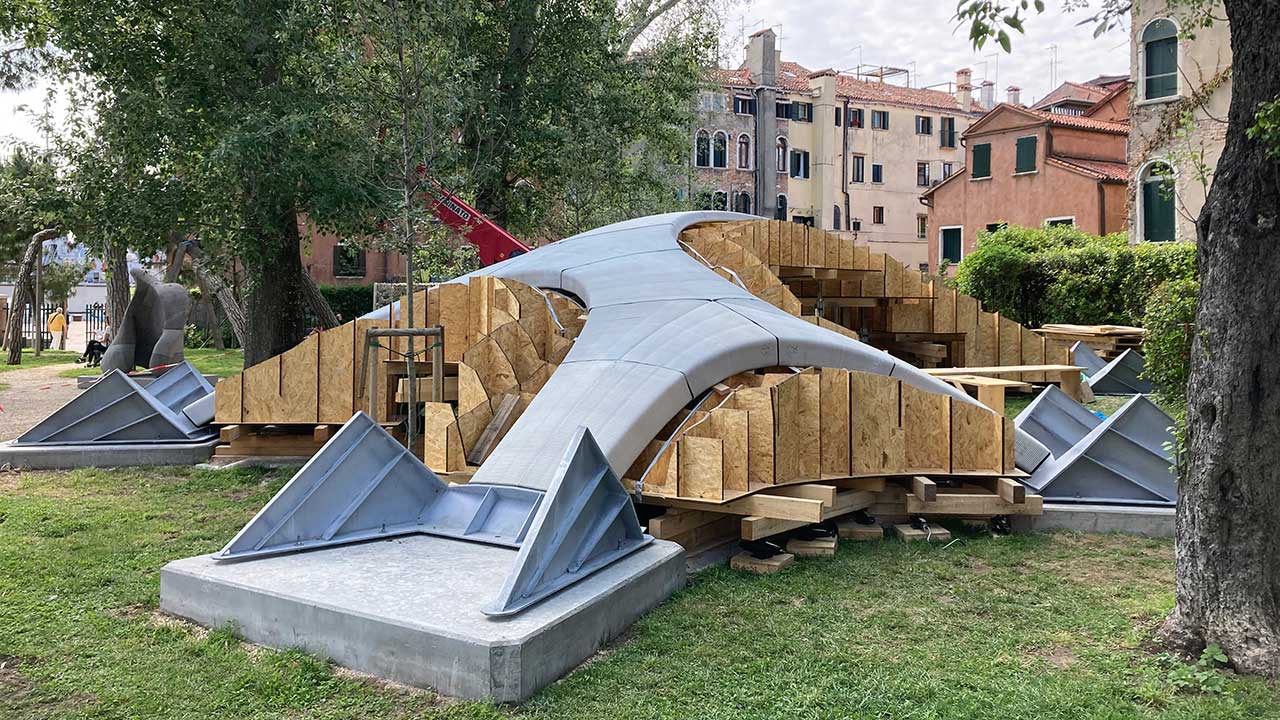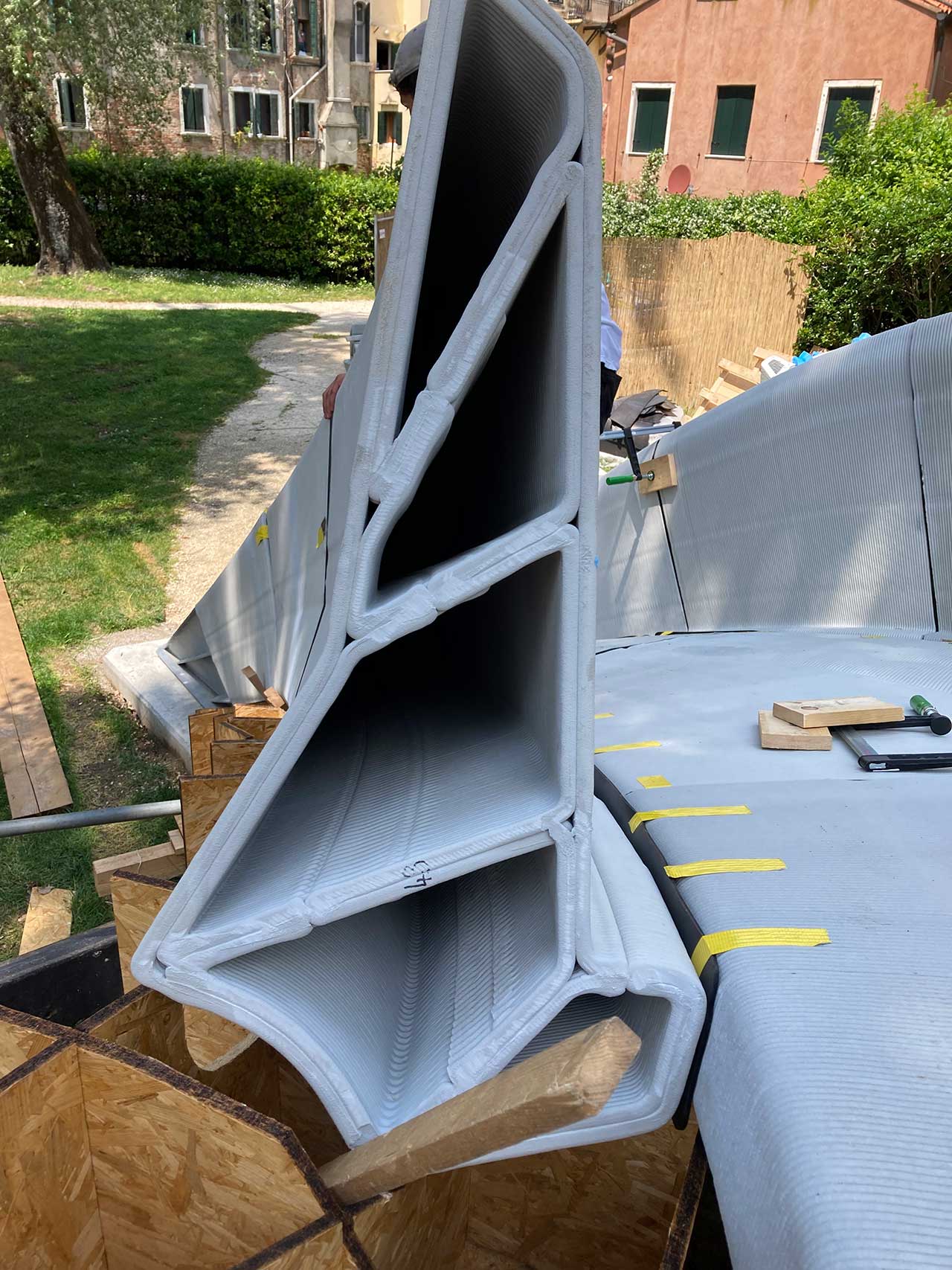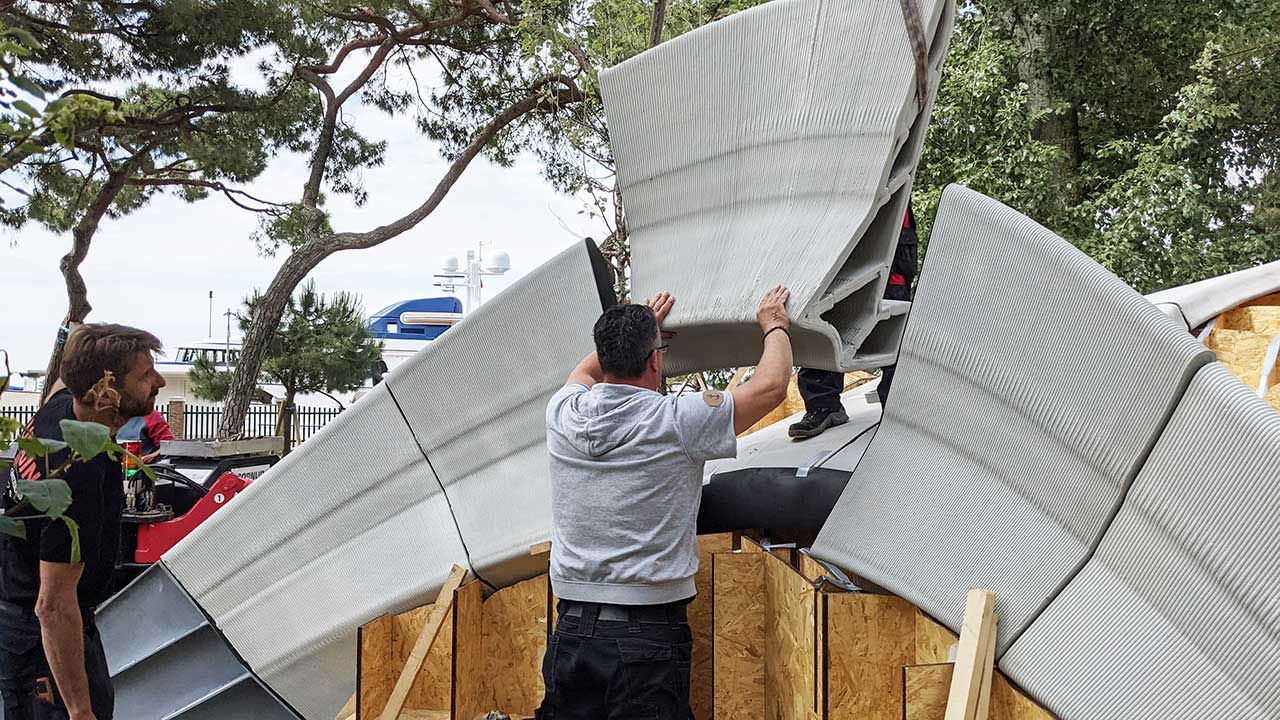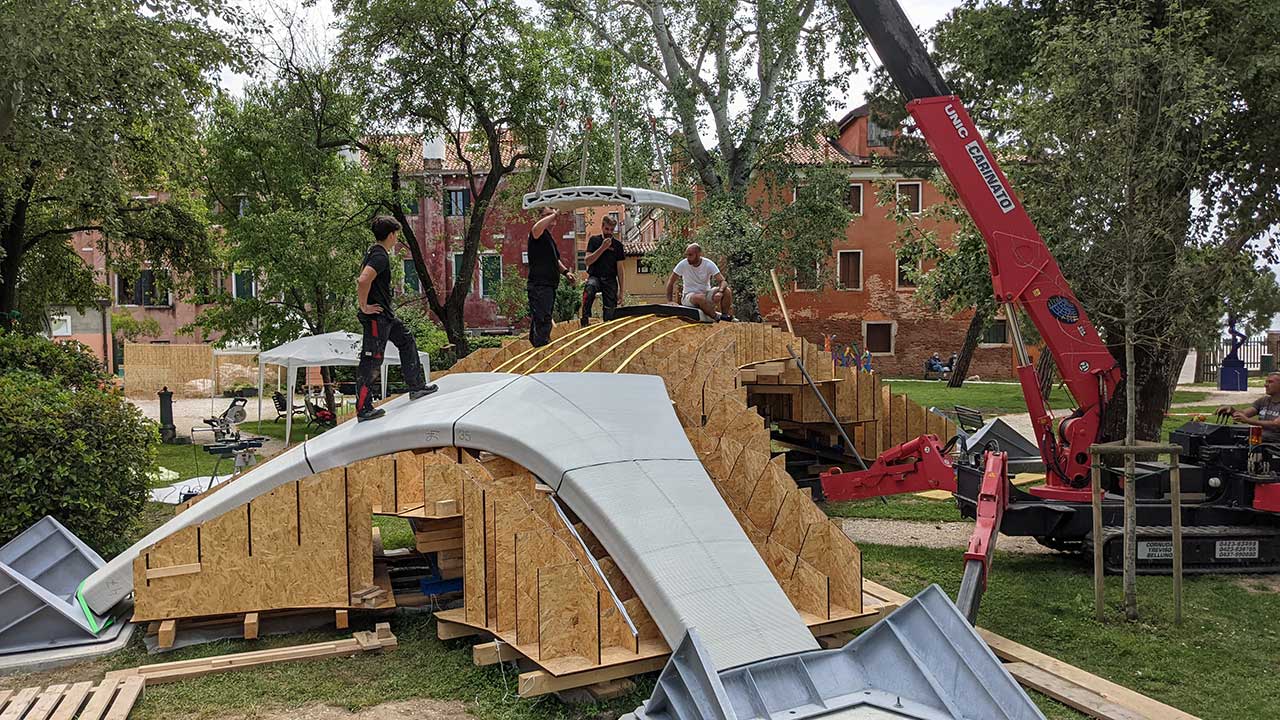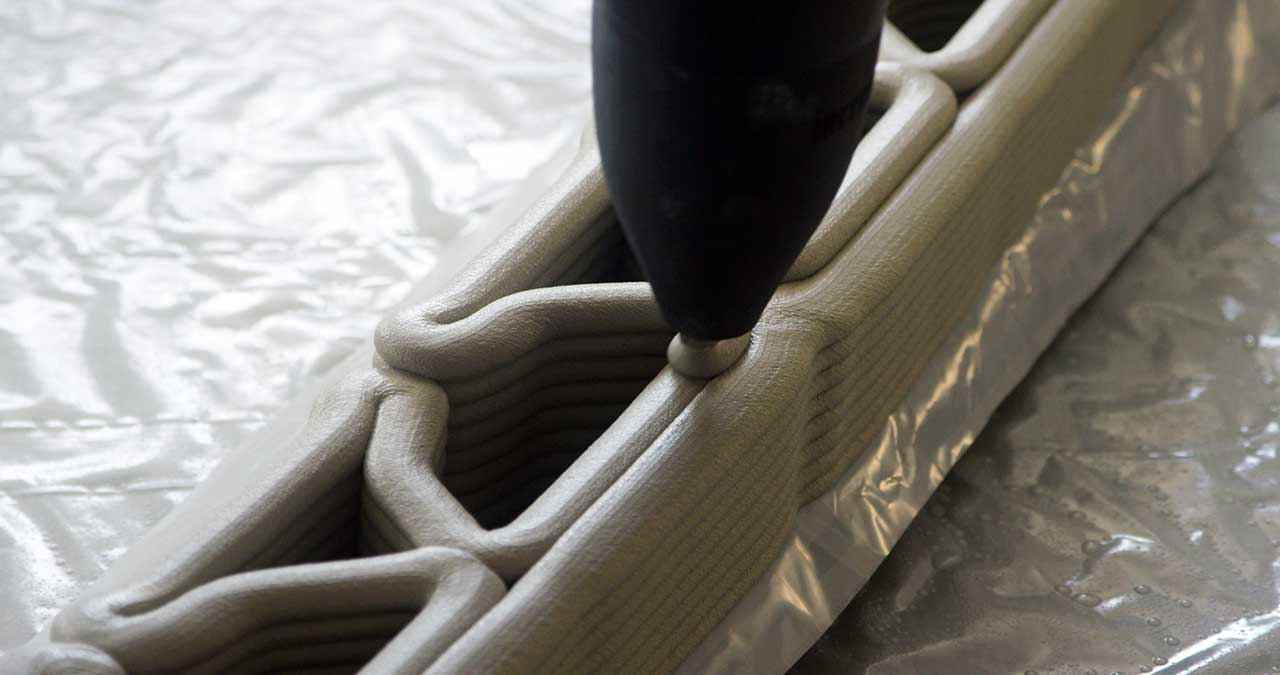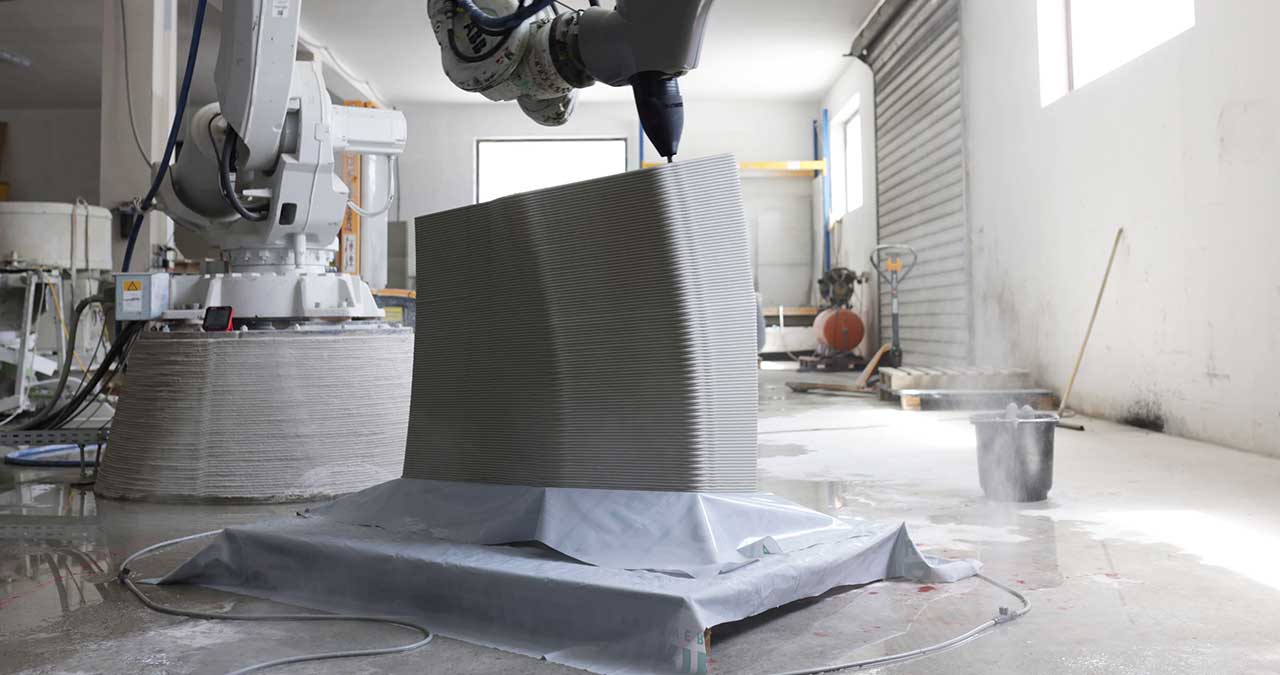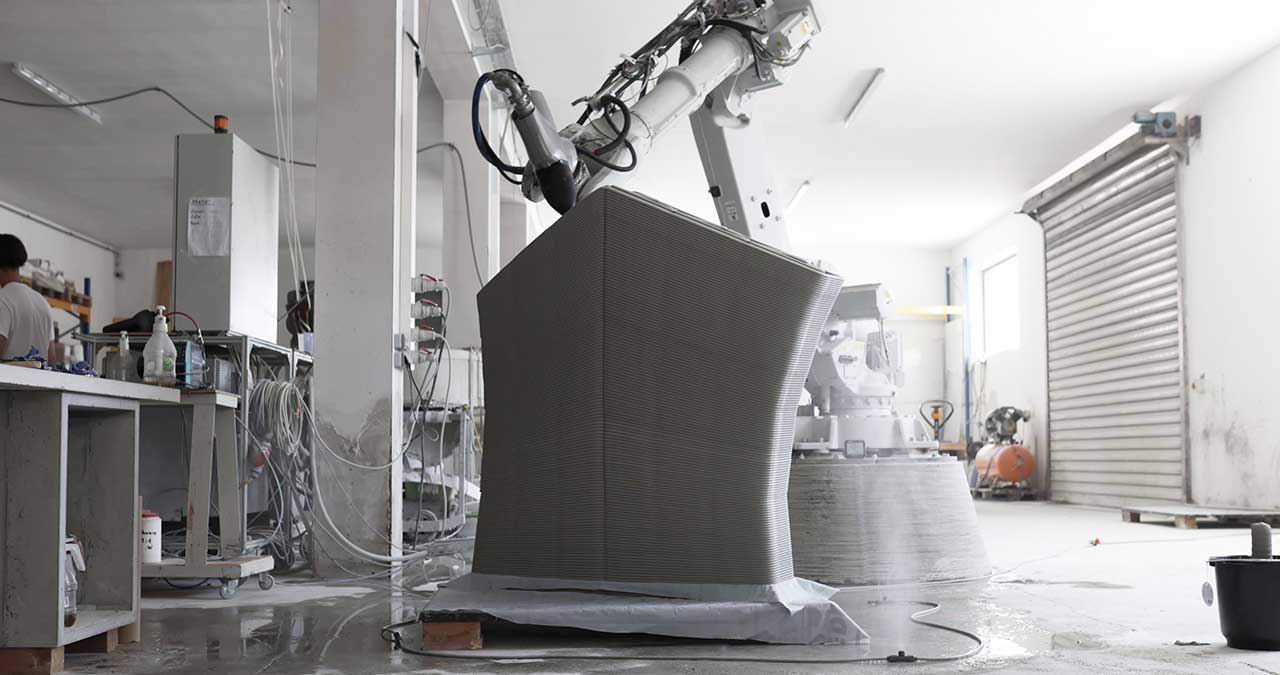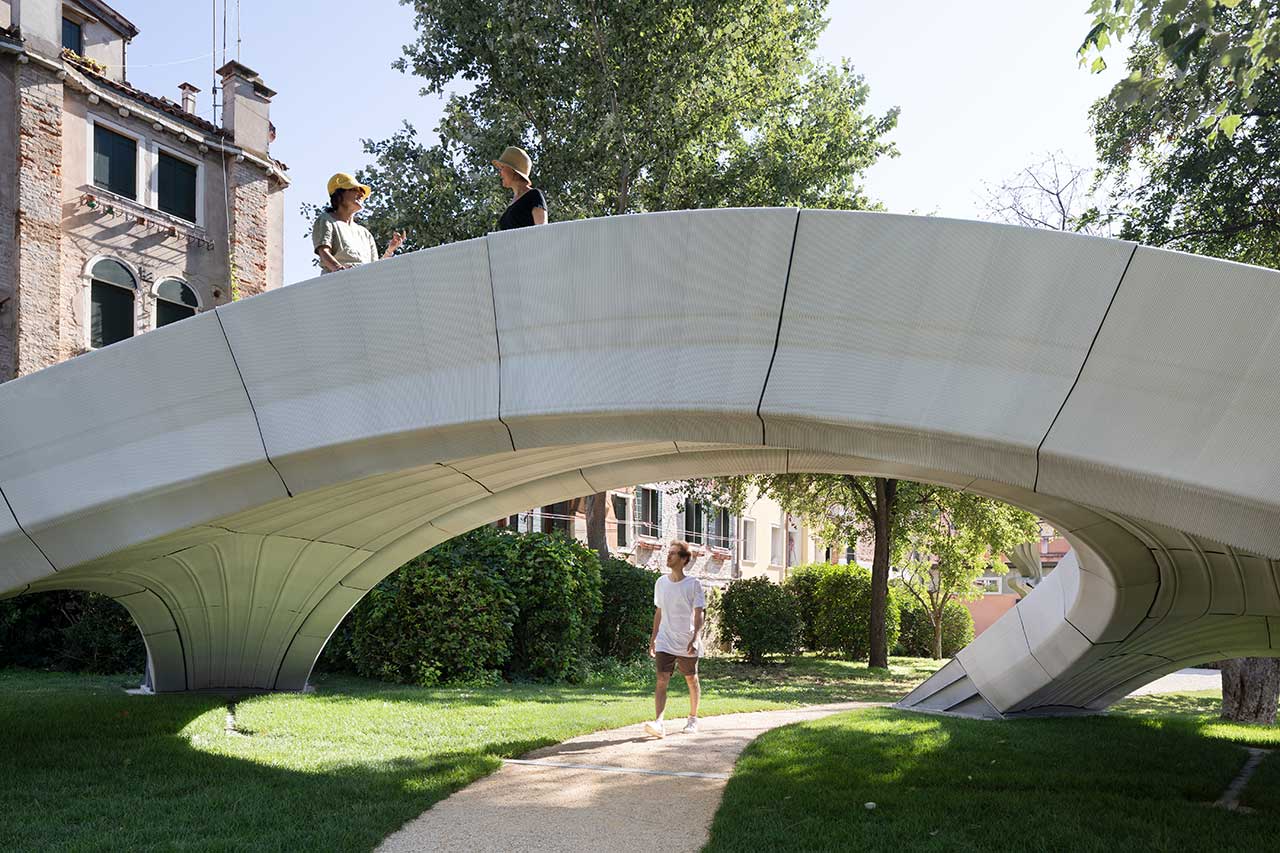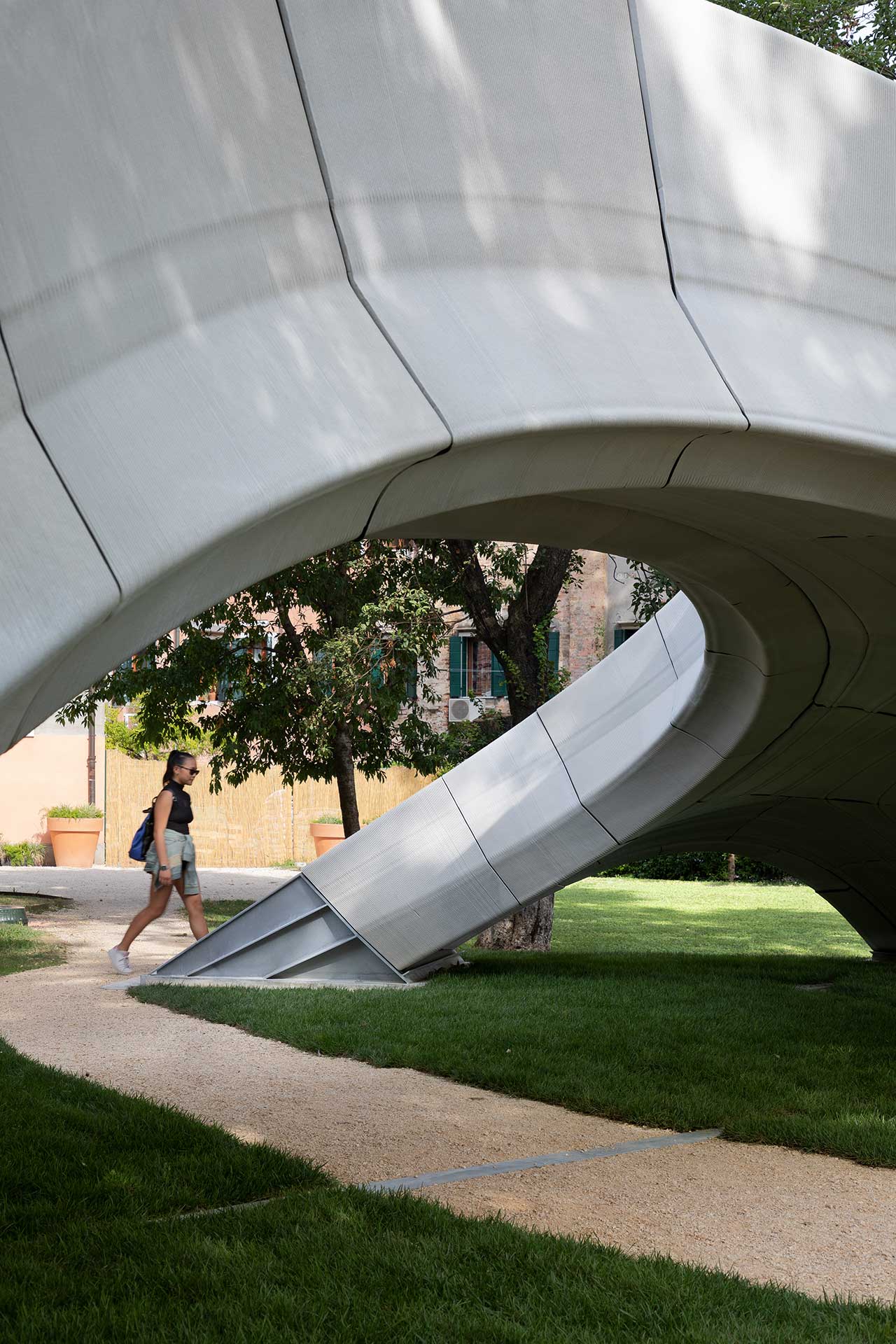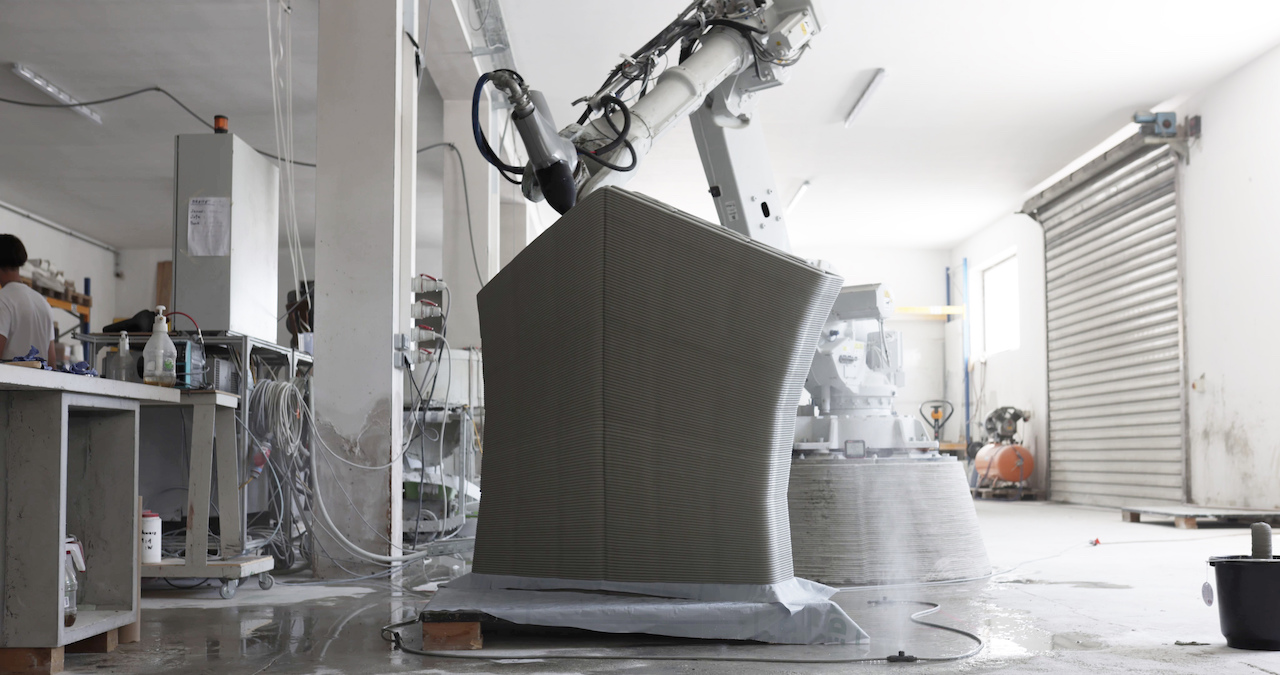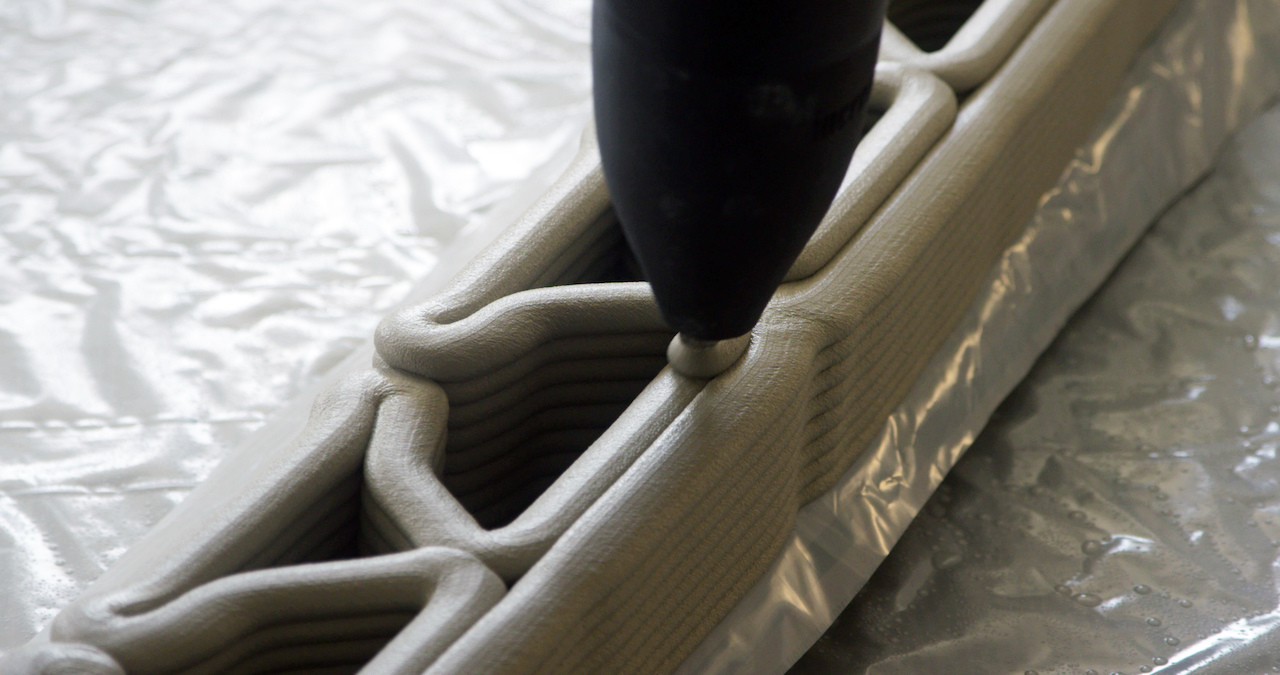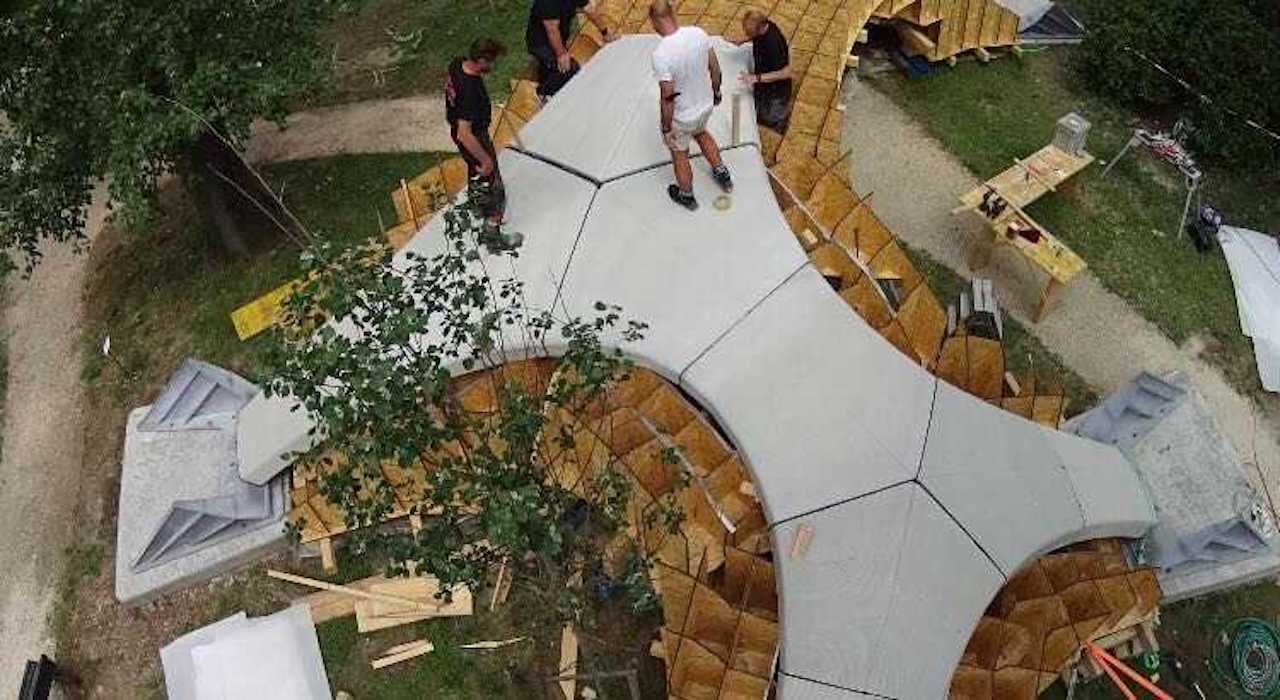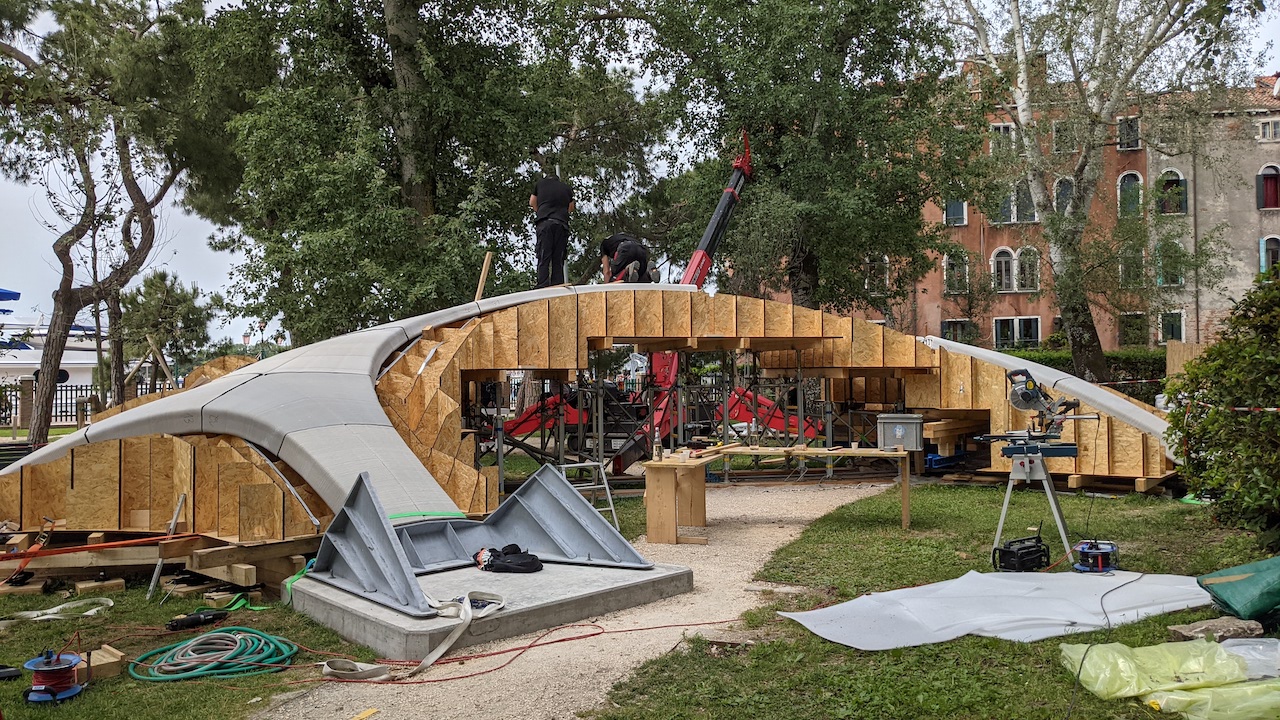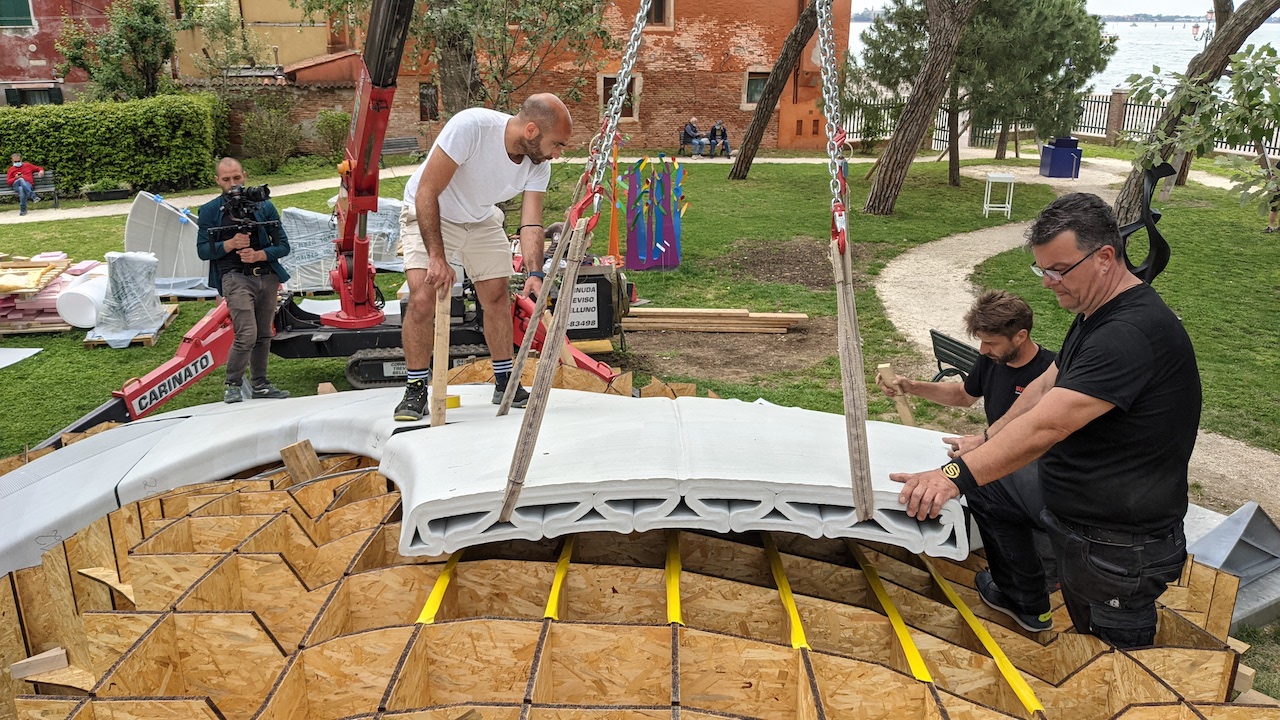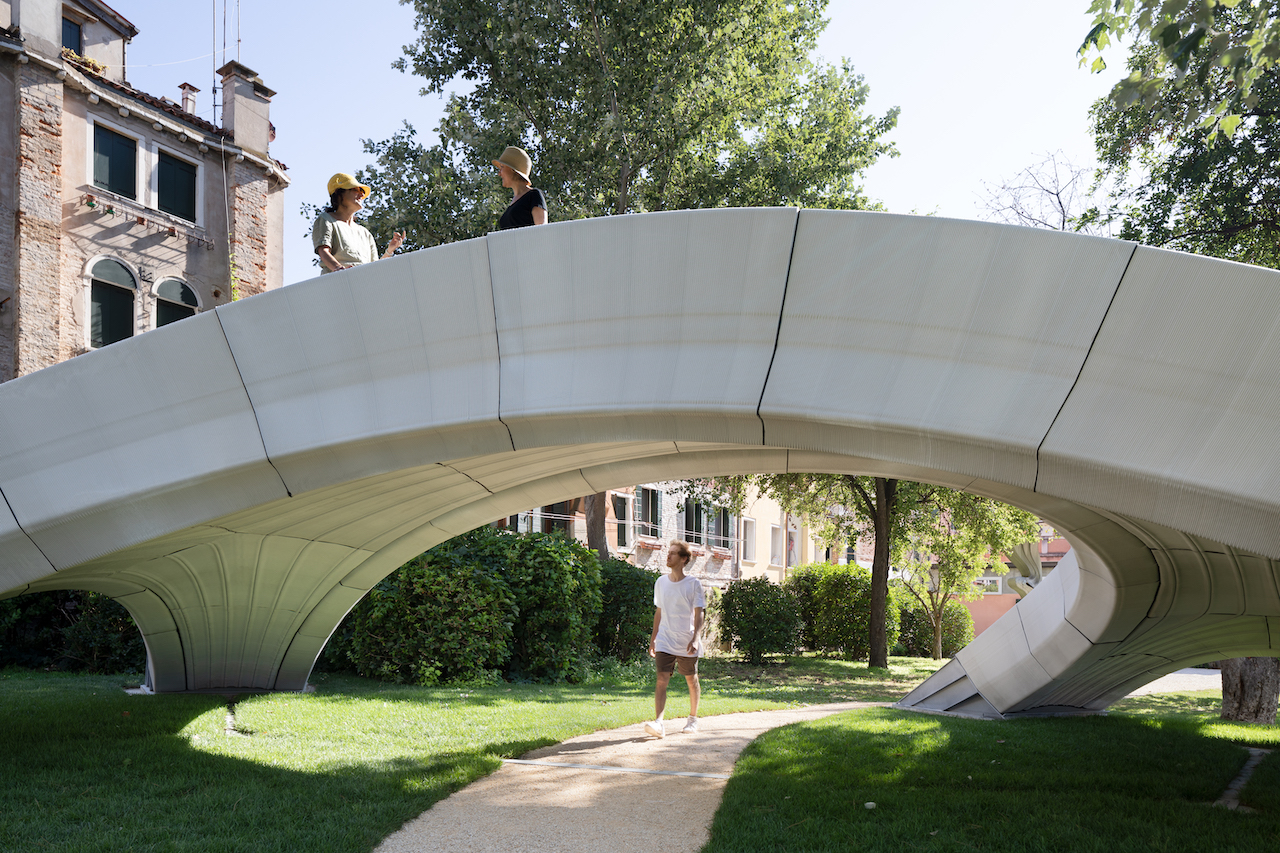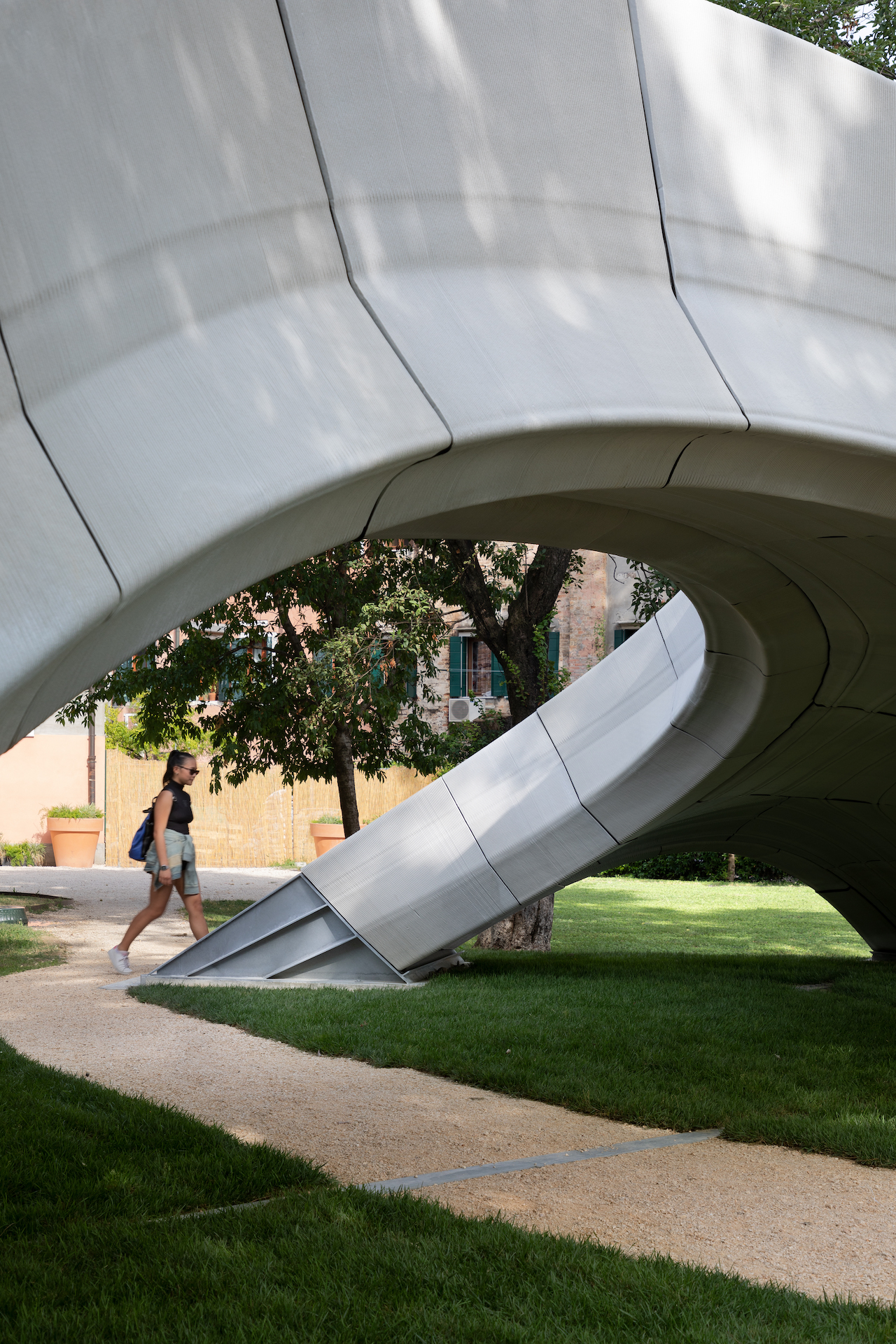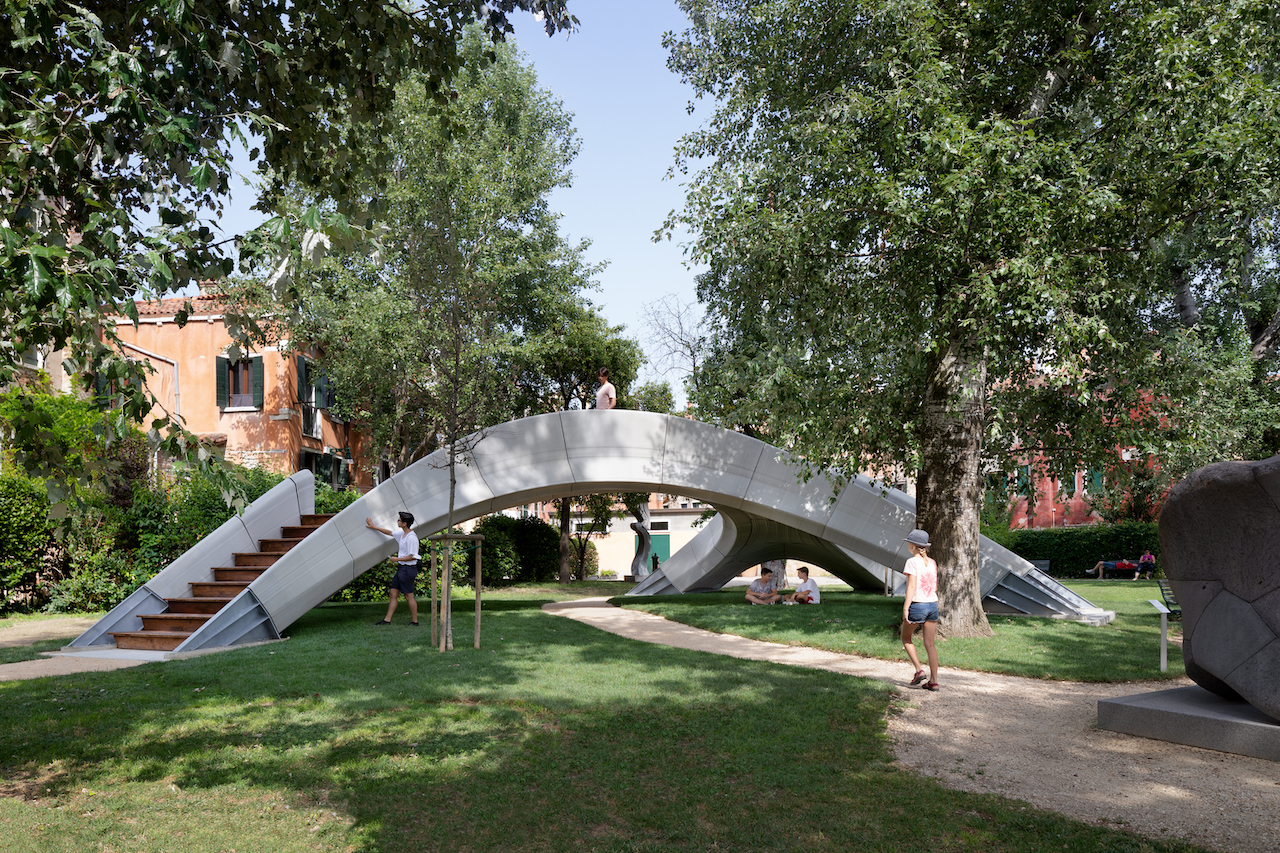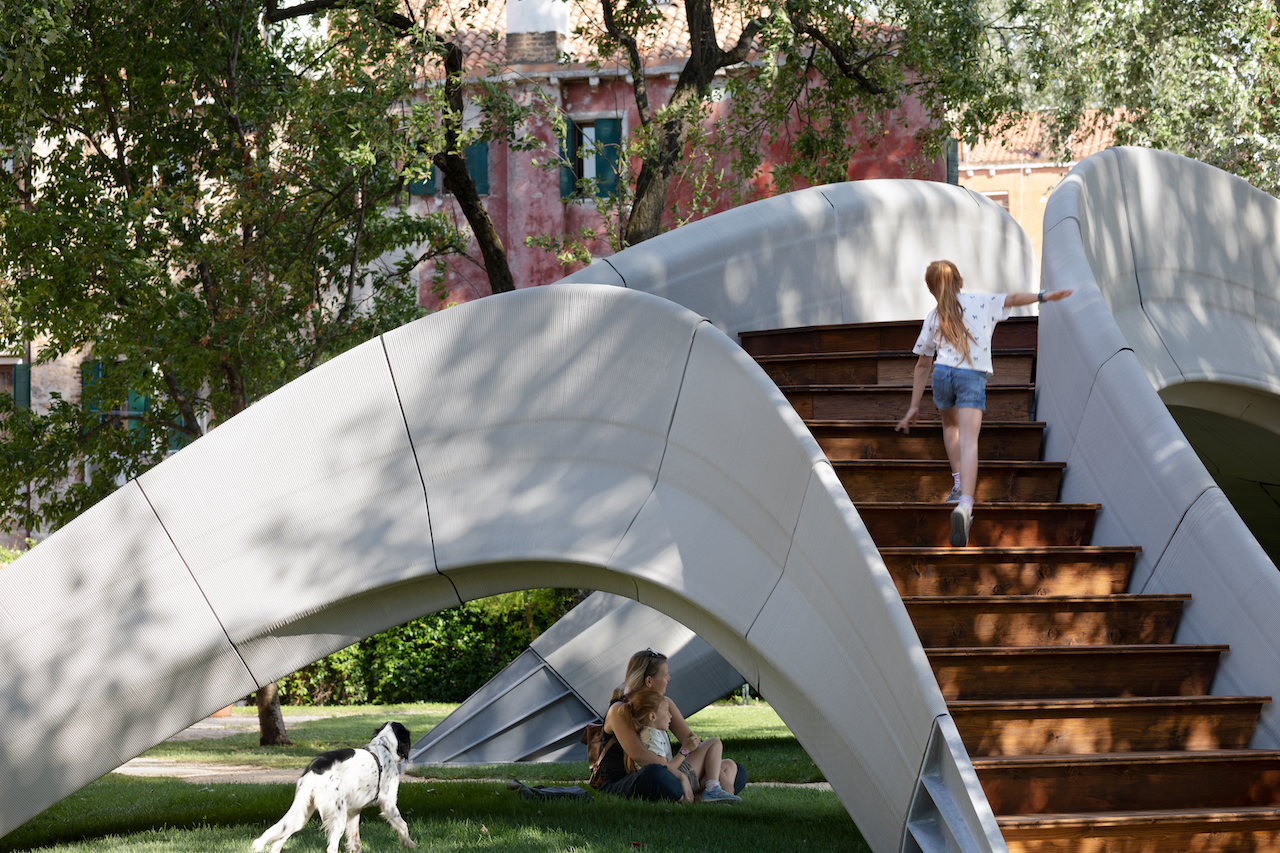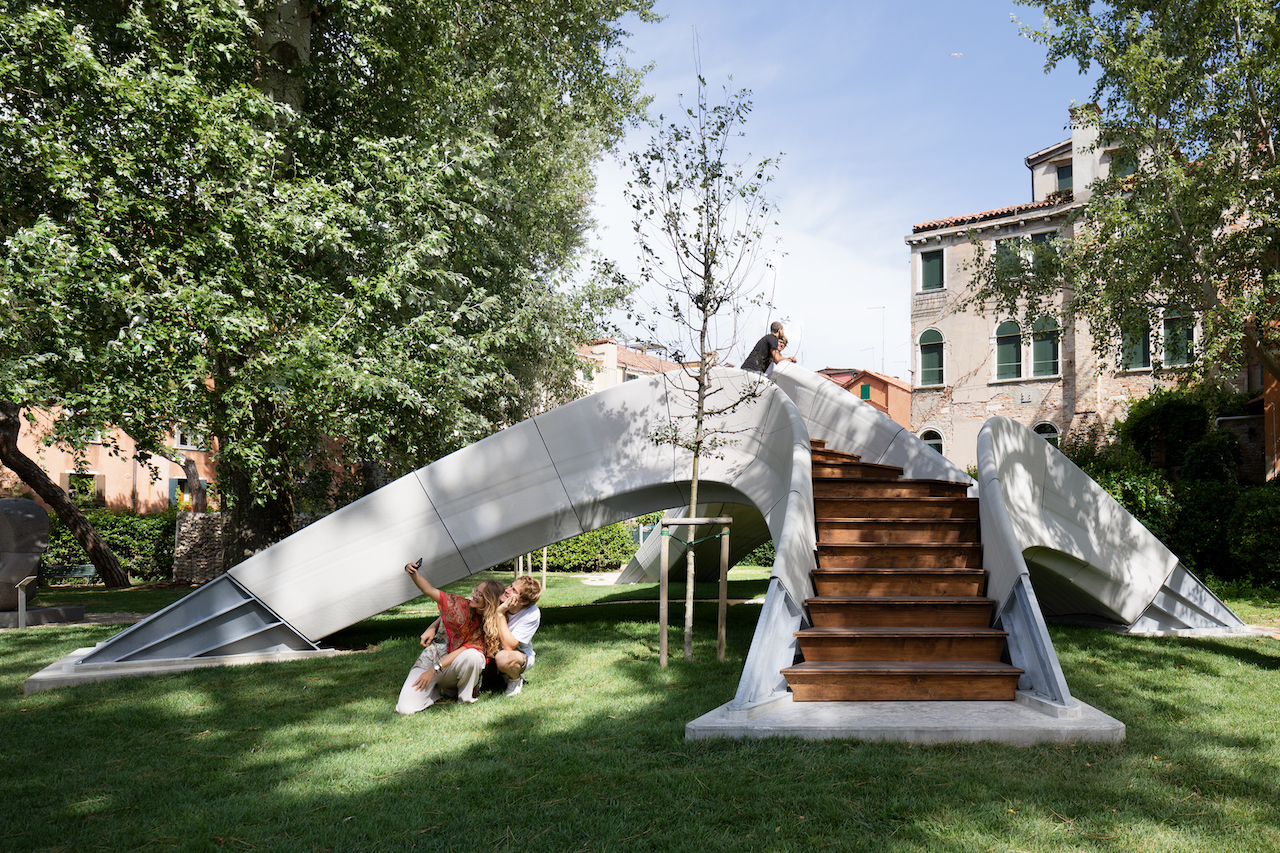 Zaha Hadid Architects Designs a 3D-Printed Bridge Made of Concrete Blocks
1/44 Photos
2/44 Photos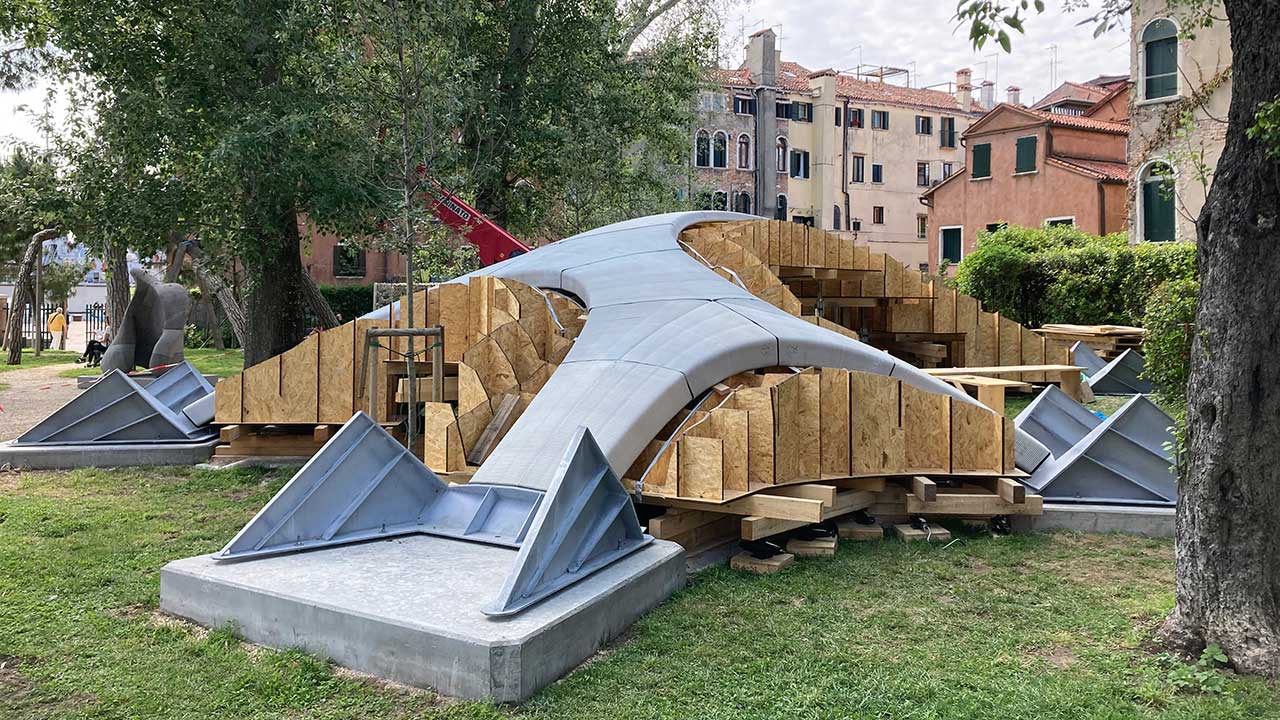 3/44 Photos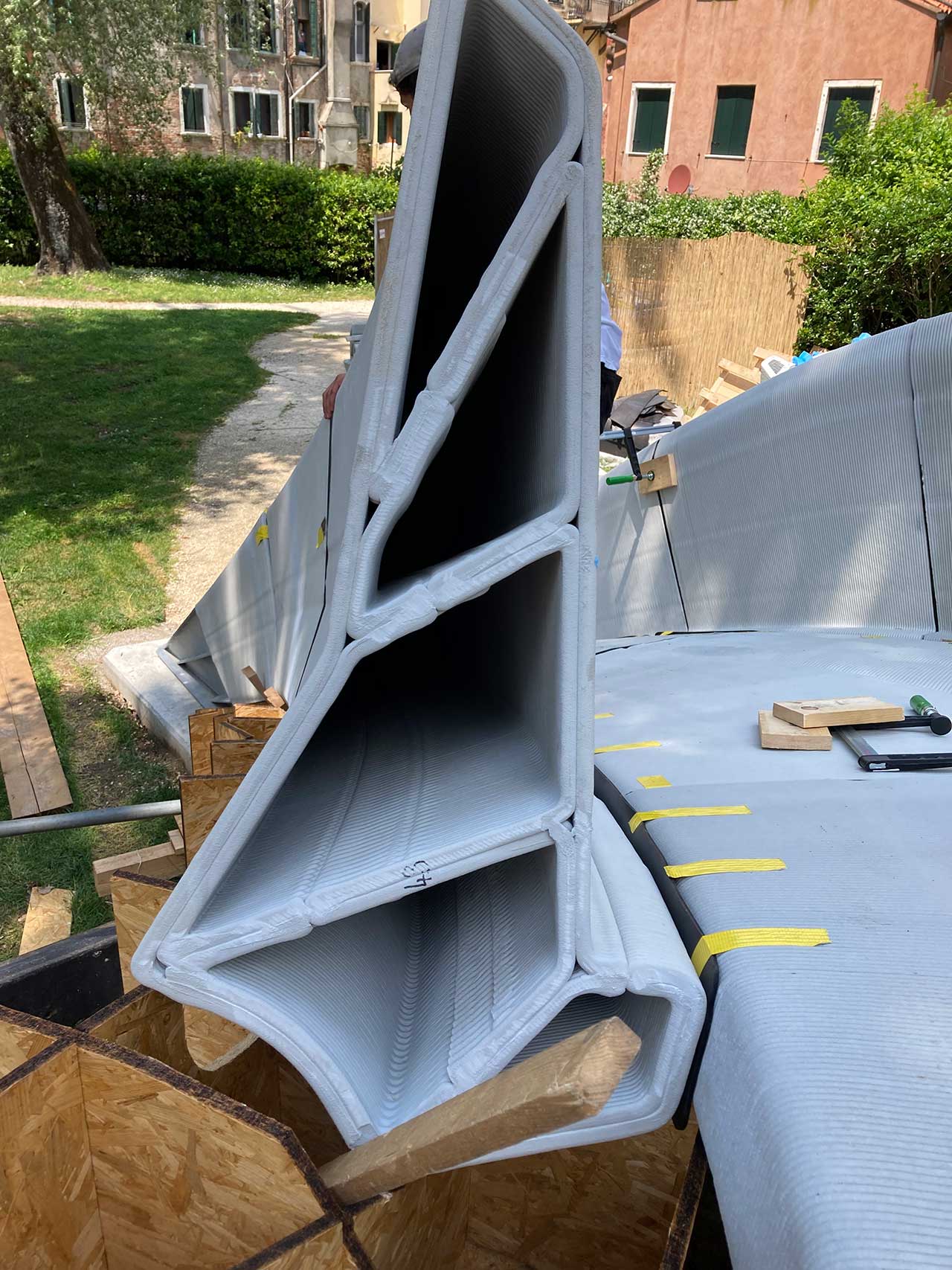 4/44 Photos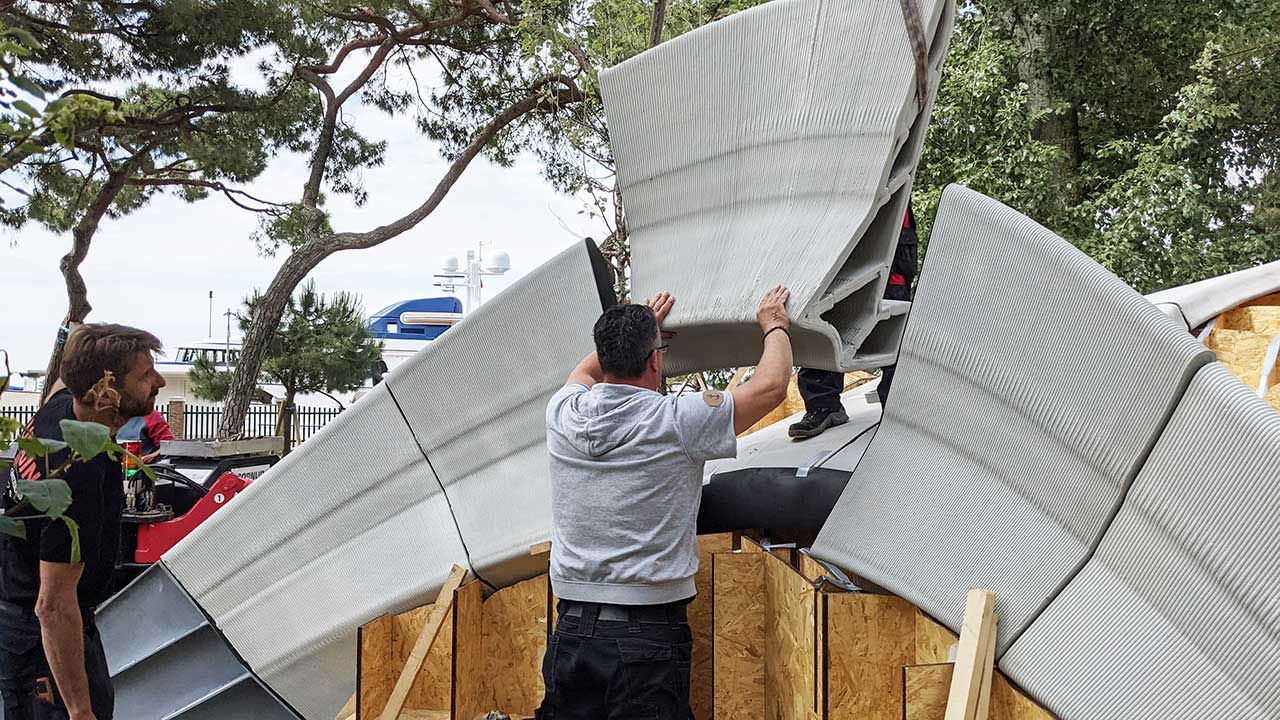 5/44 Photos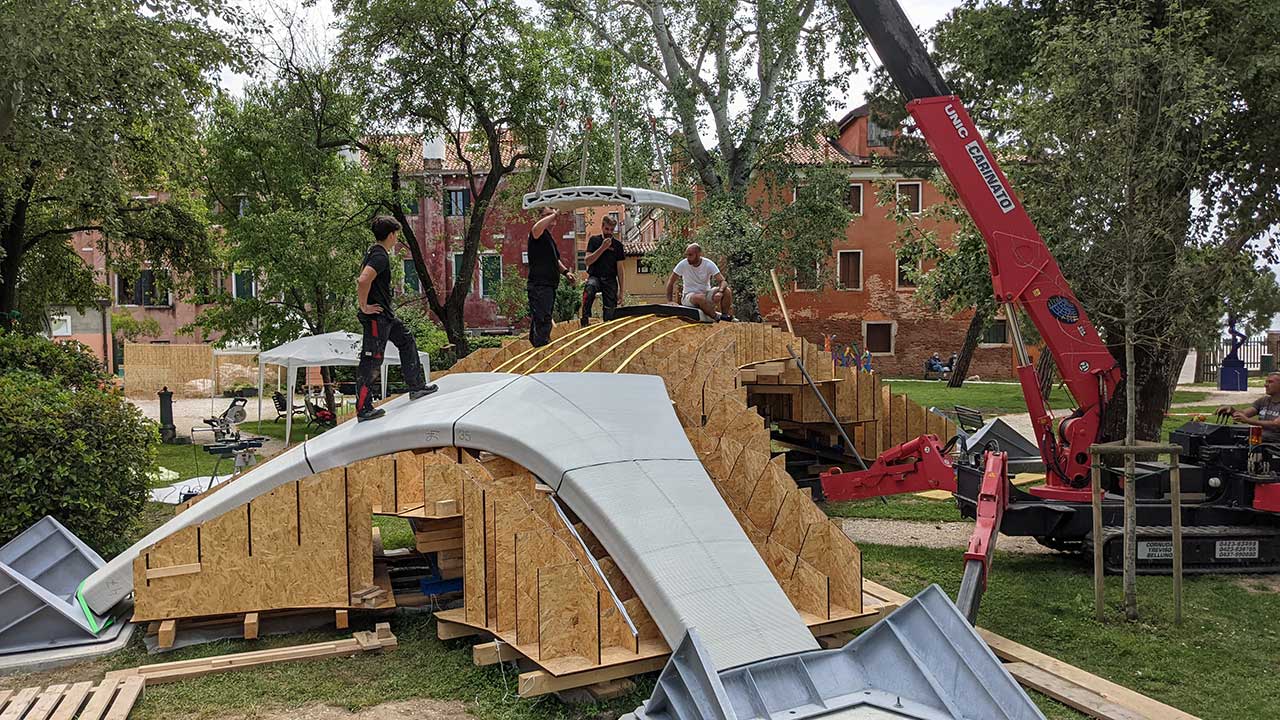 6/44 Photos
7/44 Photos
8/44 Photos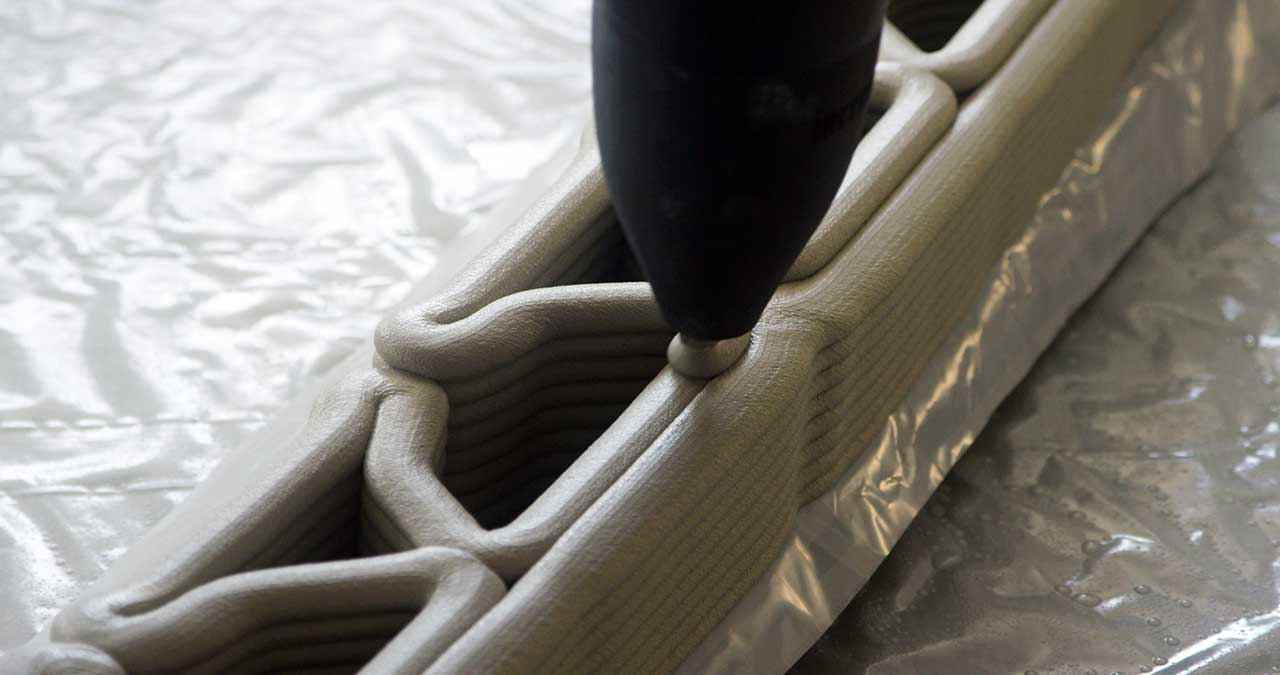 9/44 Photos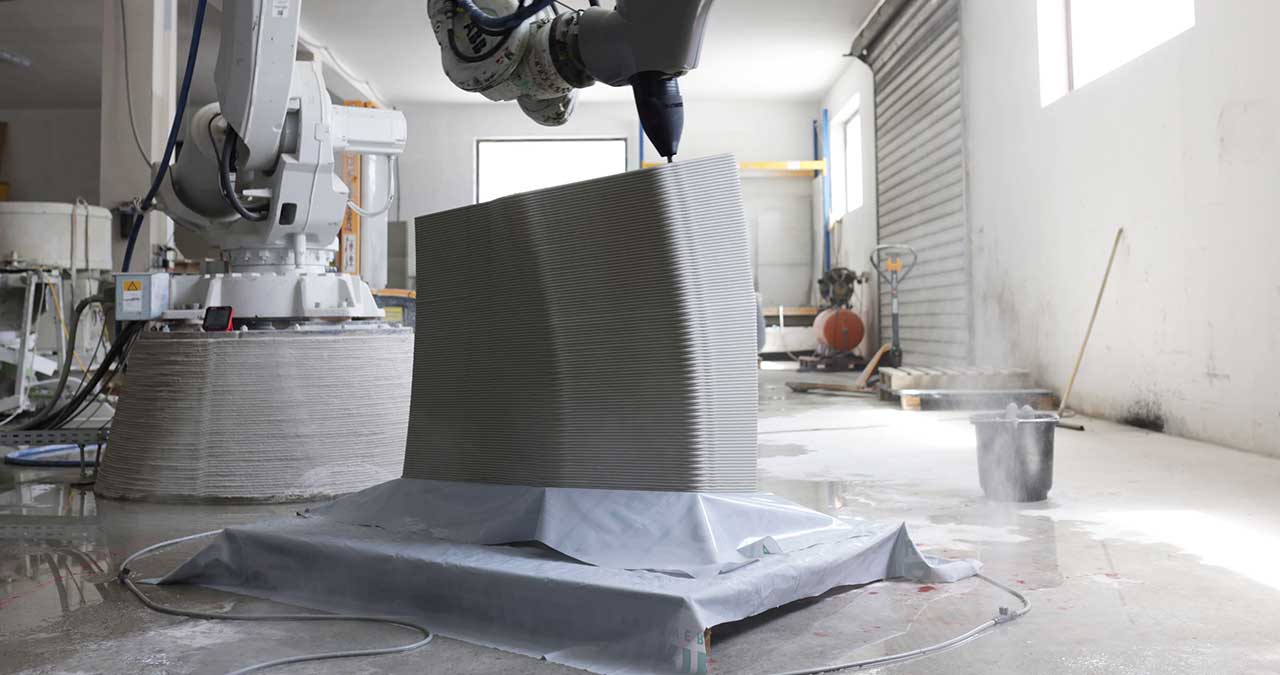 10/44 Photos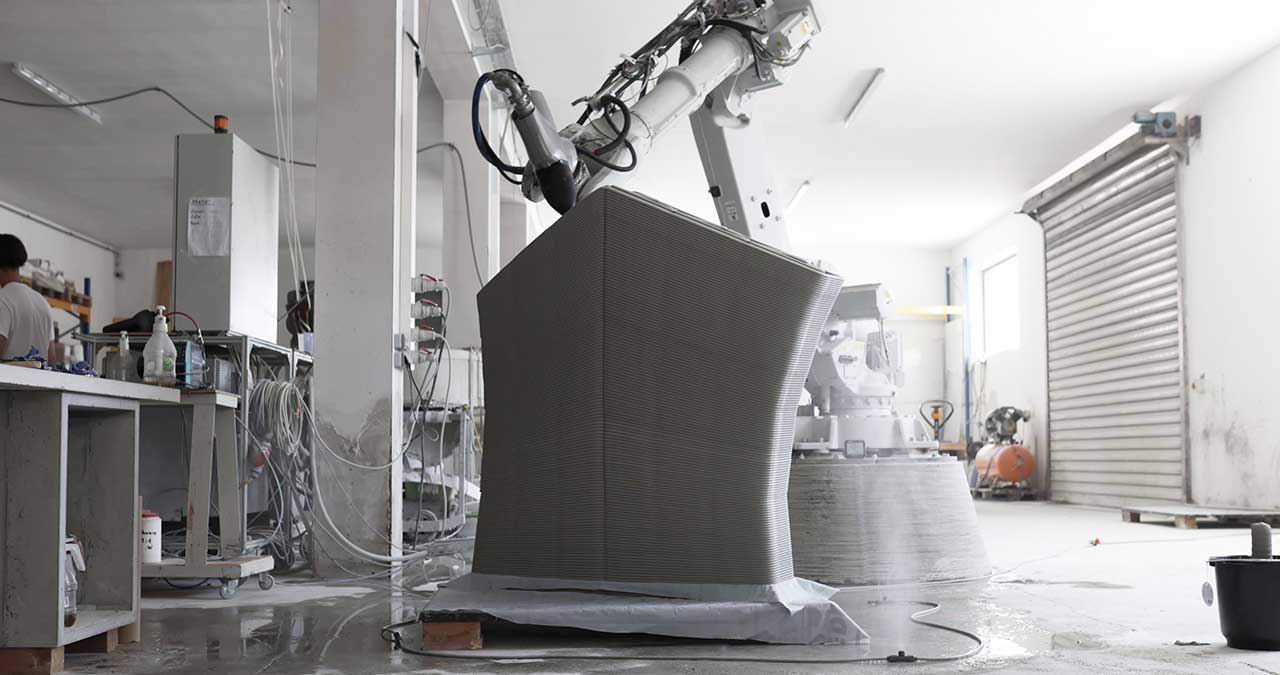 11/44 Photos
12/44 Photos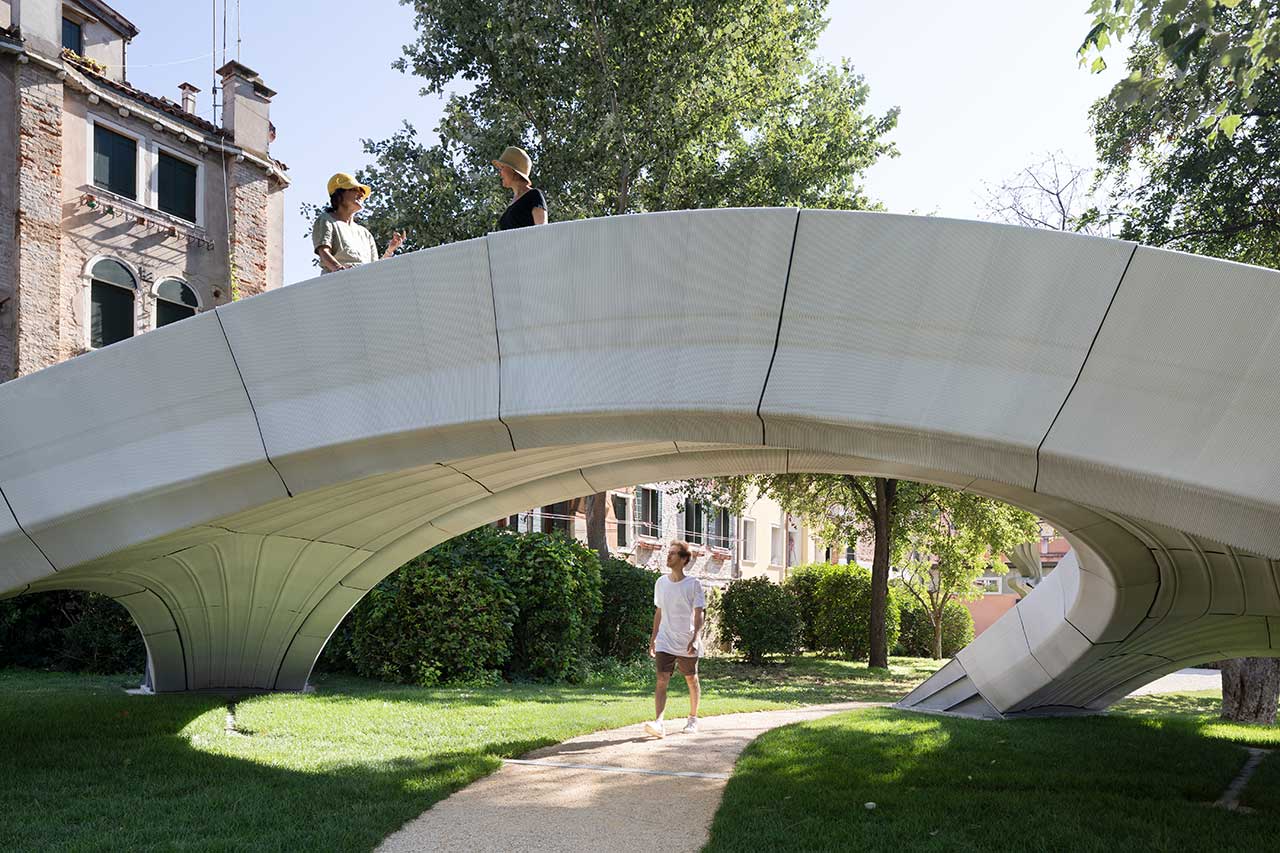 13/44 Photos
14/44 Photos
15/44 Photos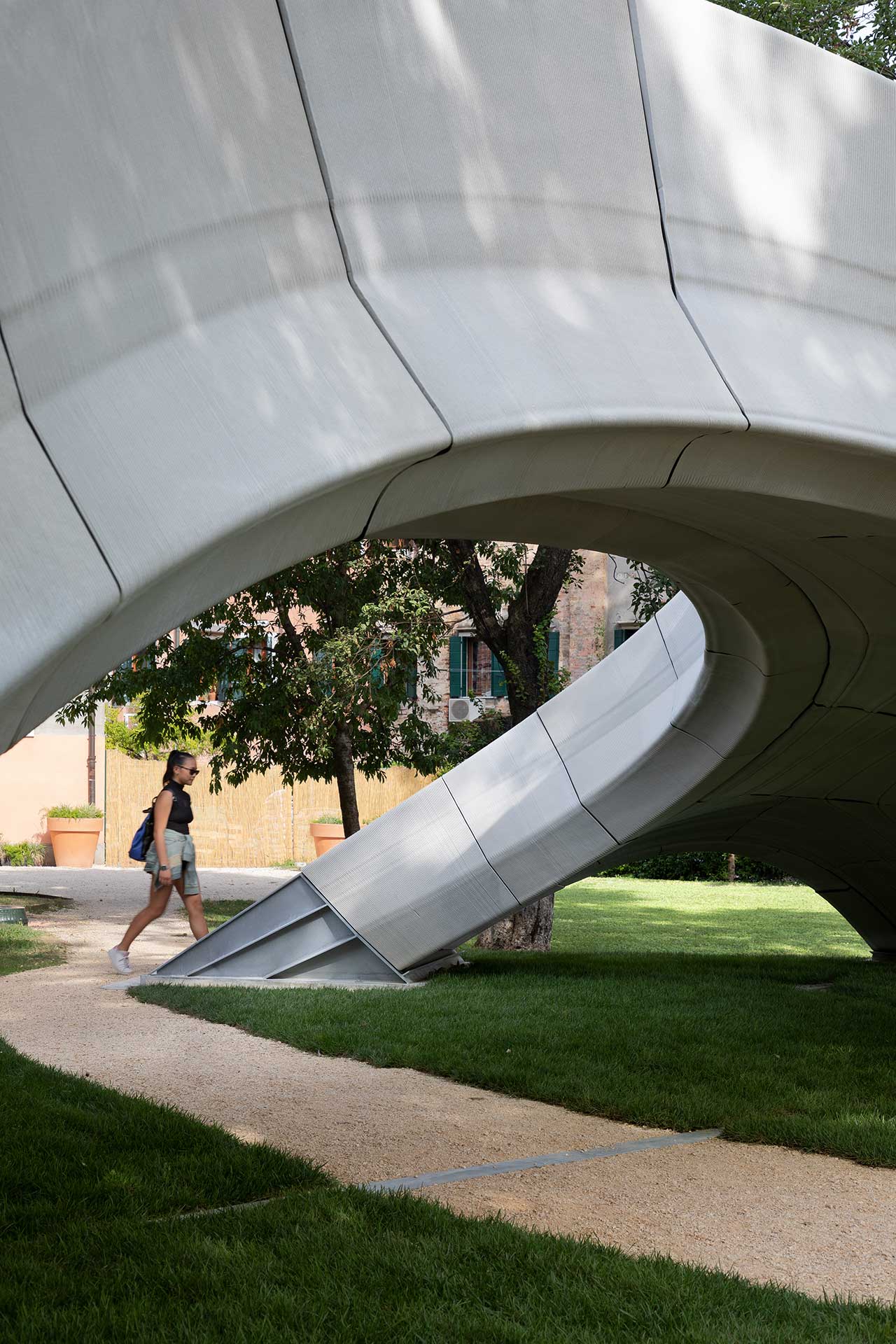 16/44 Photos
17/44 Photos
18/44 Photos
19/44 Photos
20/44 Photos
21/44 Photos
22/44 Photos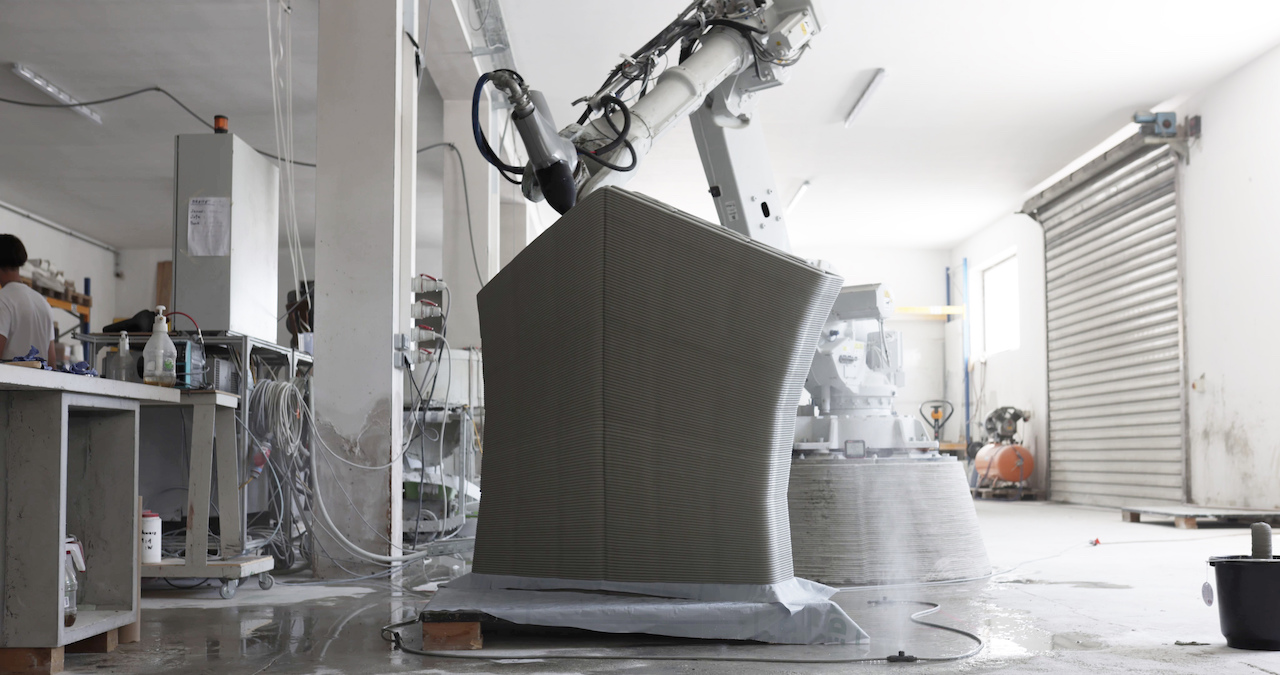 23/44 Photos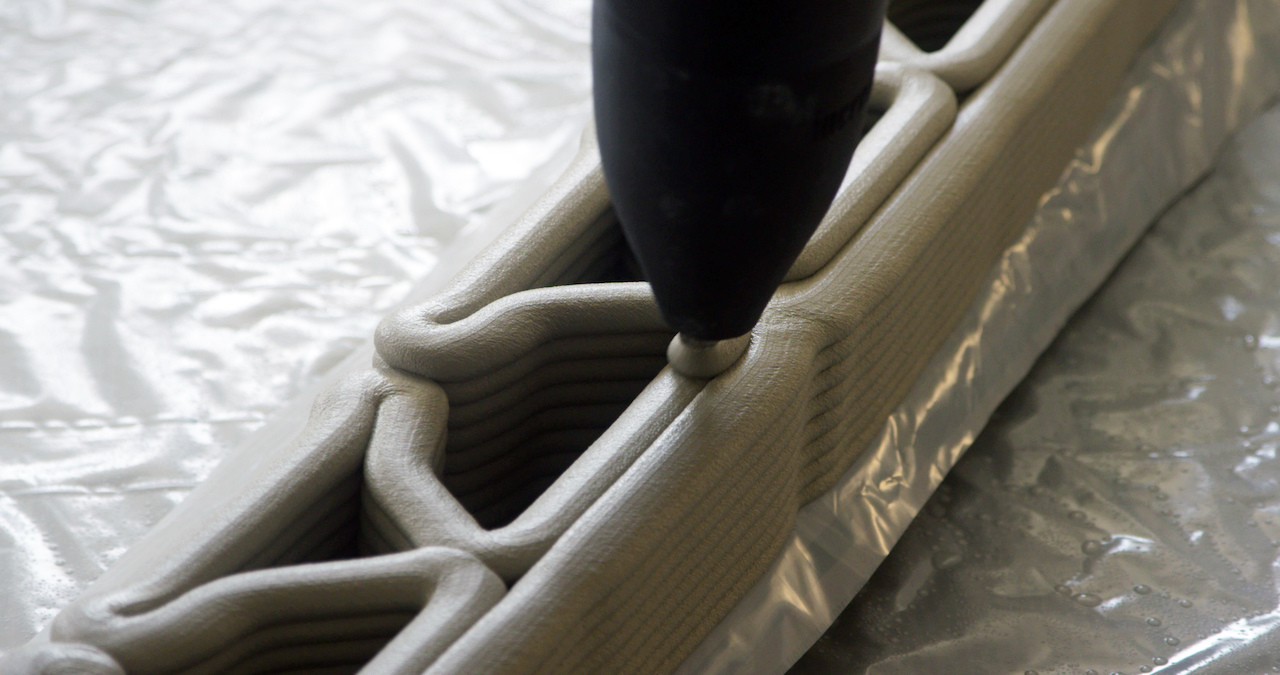 24/44 Photos
25/44 Photos
26/44 Photos
27/44 Photos
28/44 Photos
29/44 Photos
30/44 Photos
31/44 Photos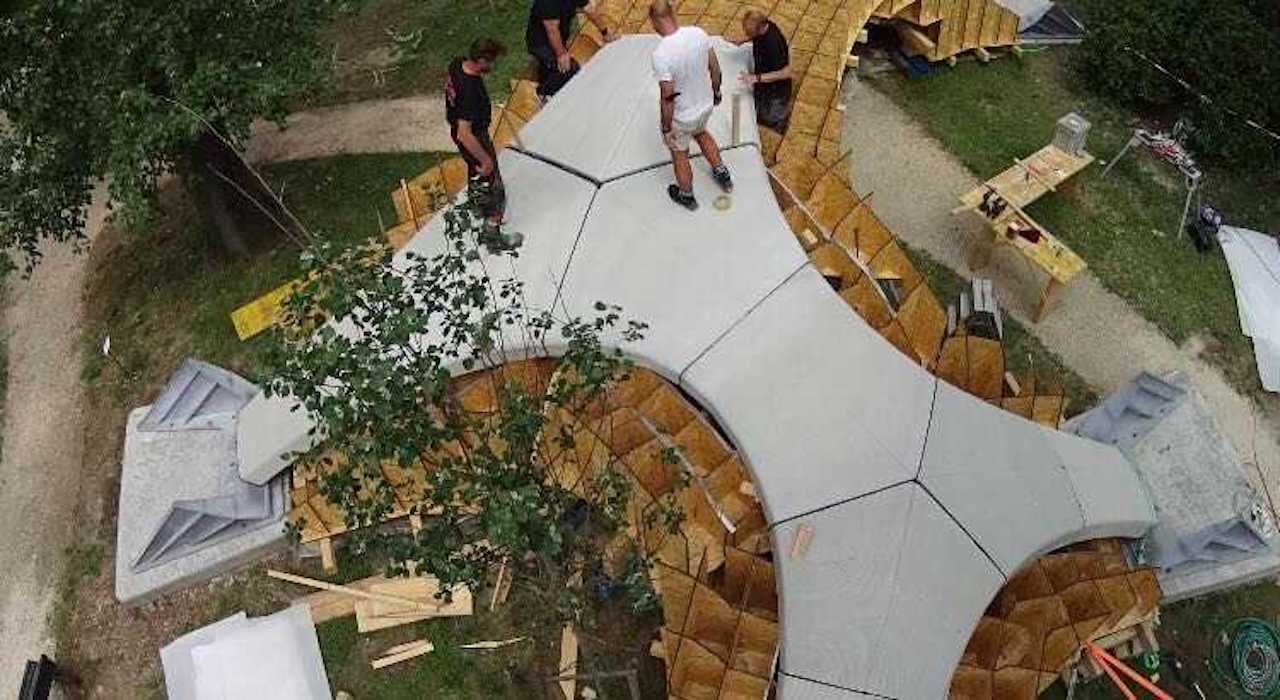 32/44 Photos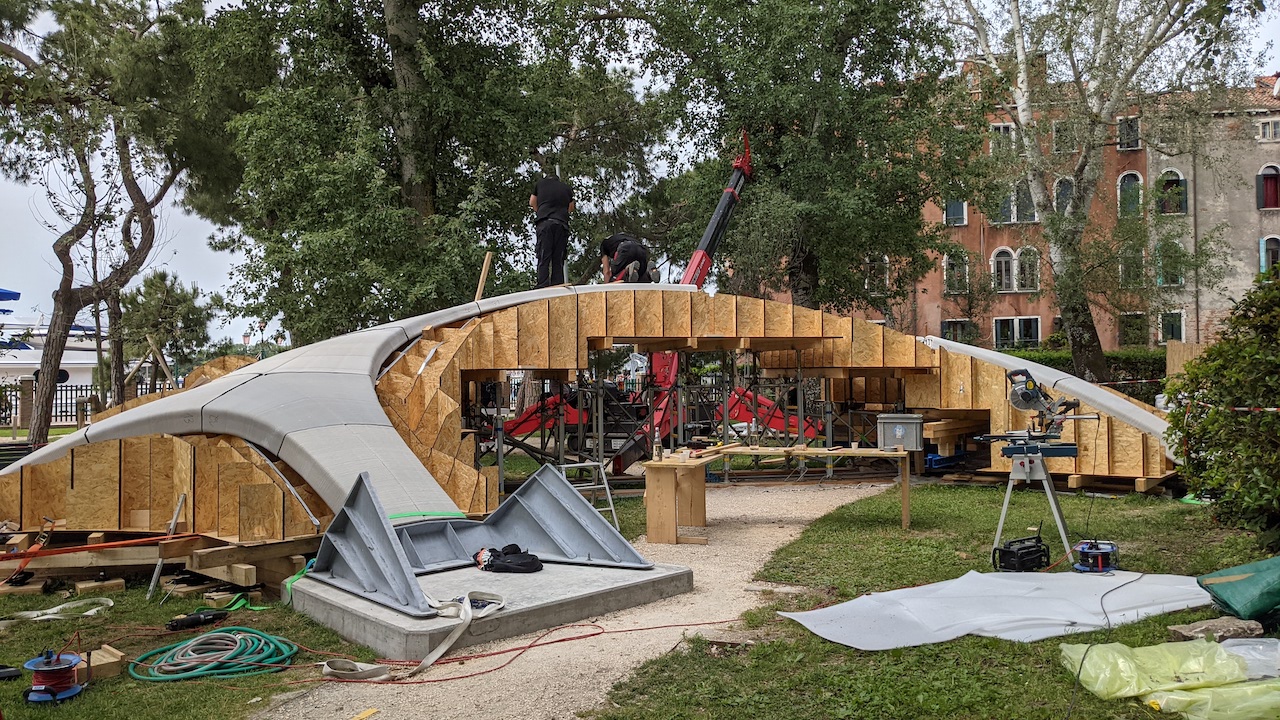 33/44 Photos
34/44 Photos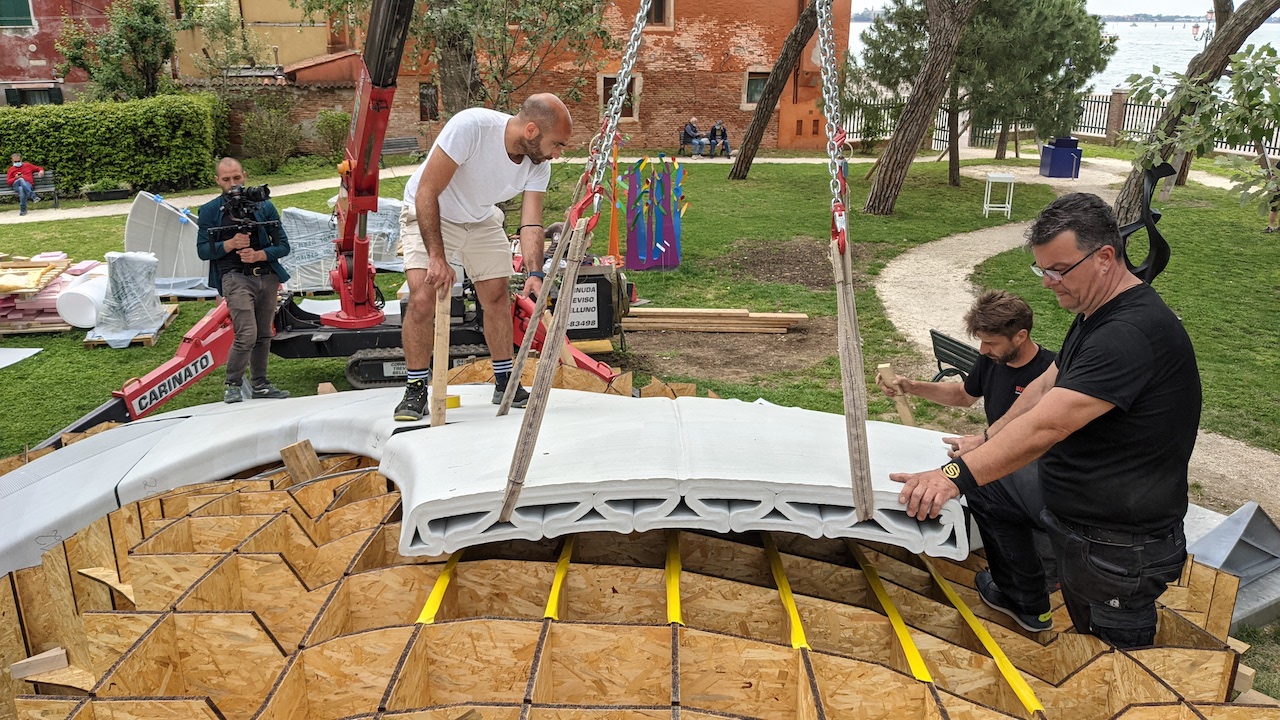 35/44 Photos
36/44 Photos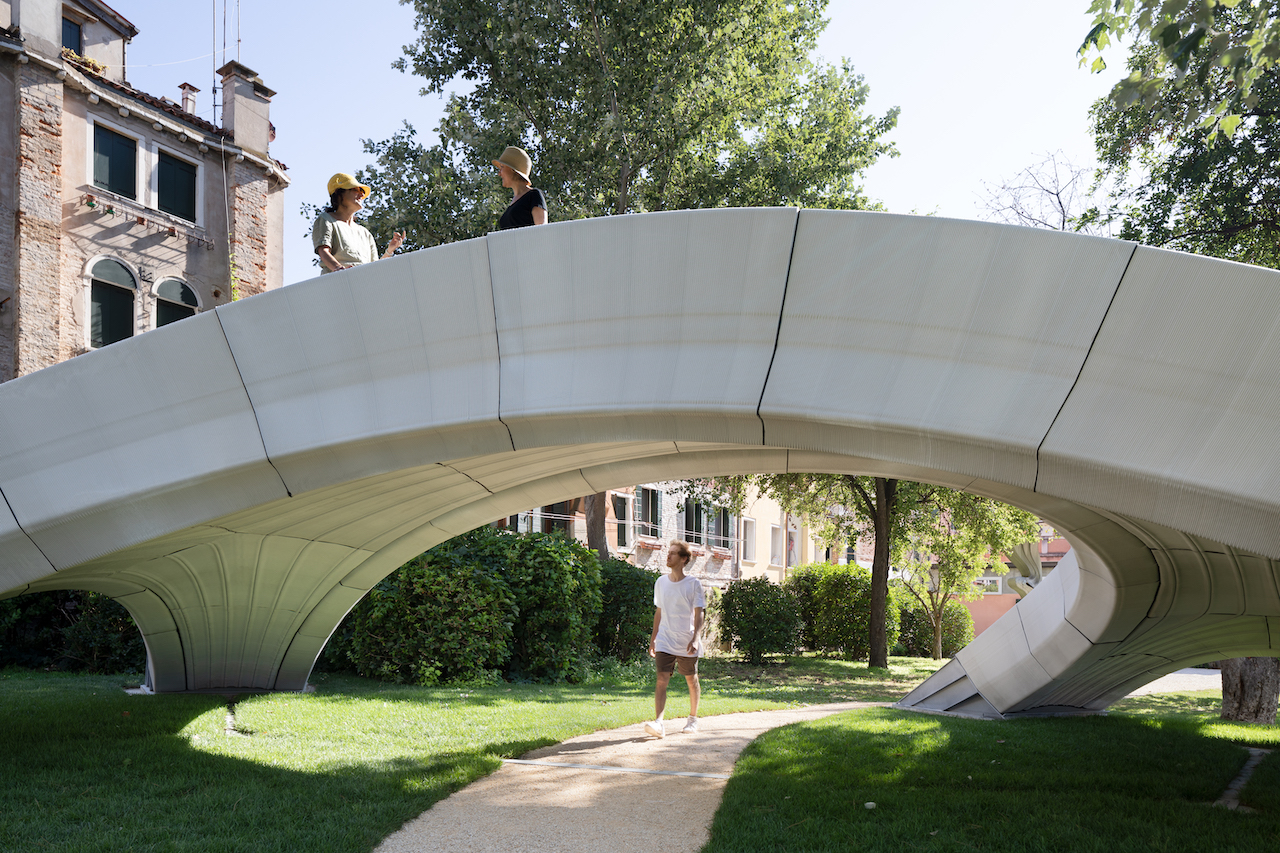 37/44 Photos
38/44 Photos
39/44 Photos
40/44 Photos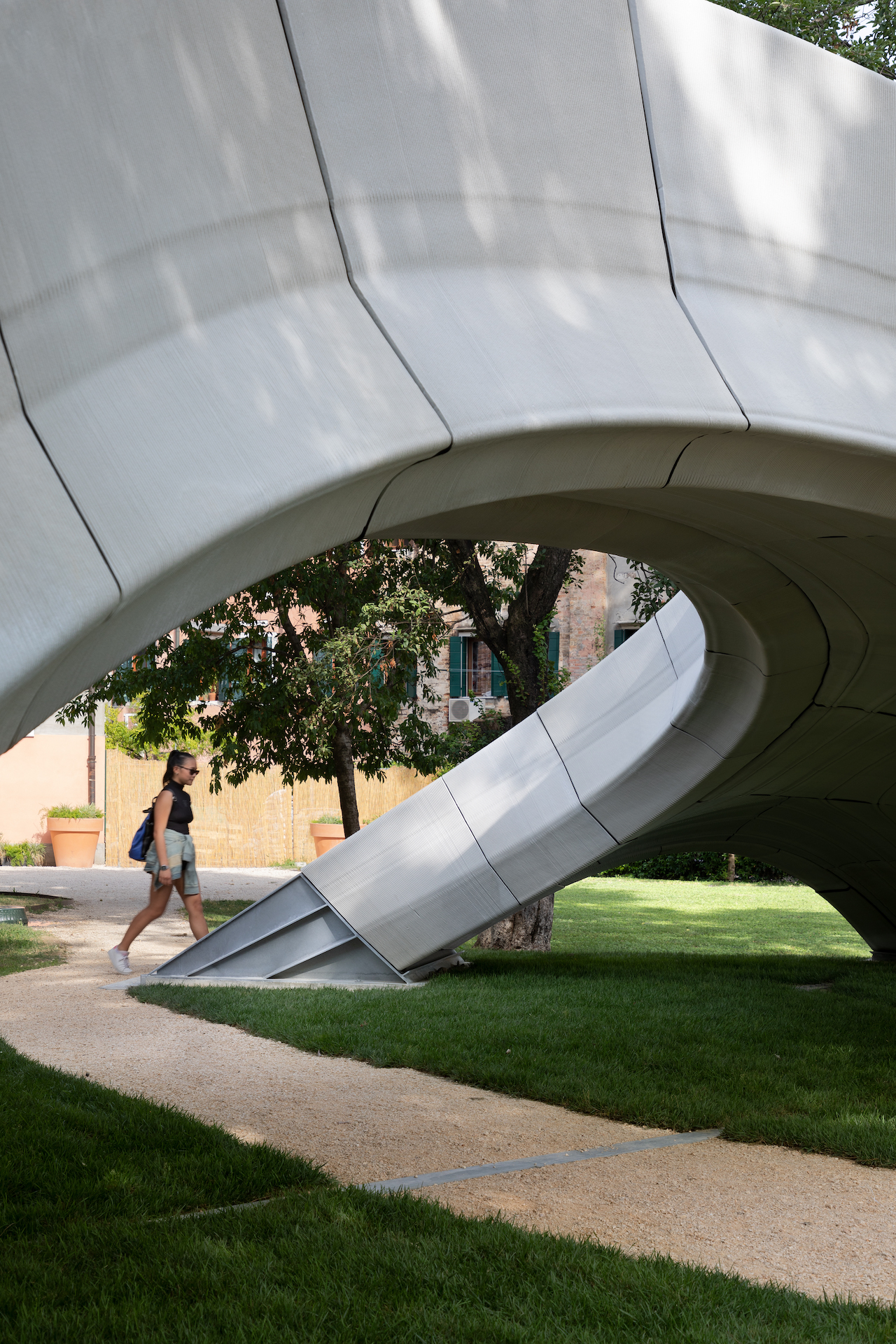 41/44 Photos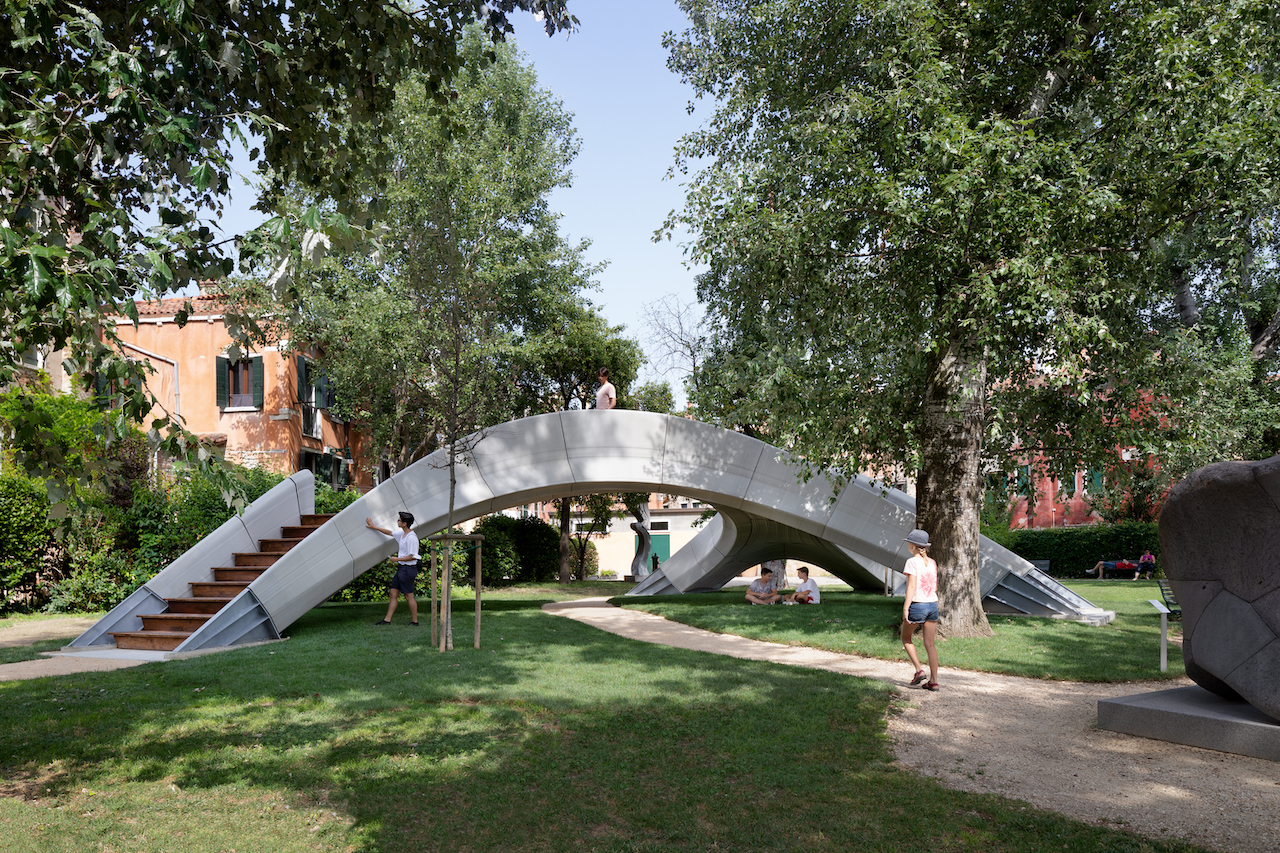 42/44 Photos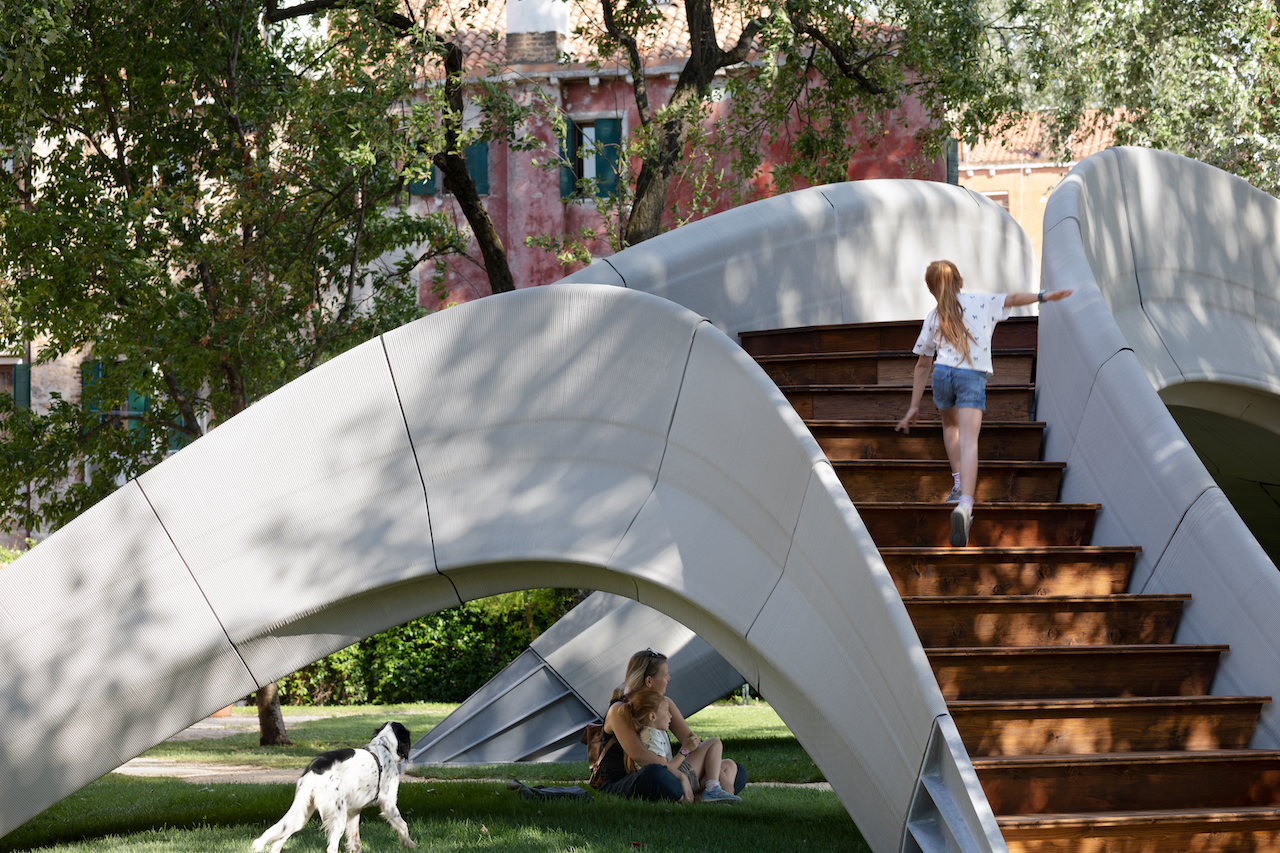 43/44 Photos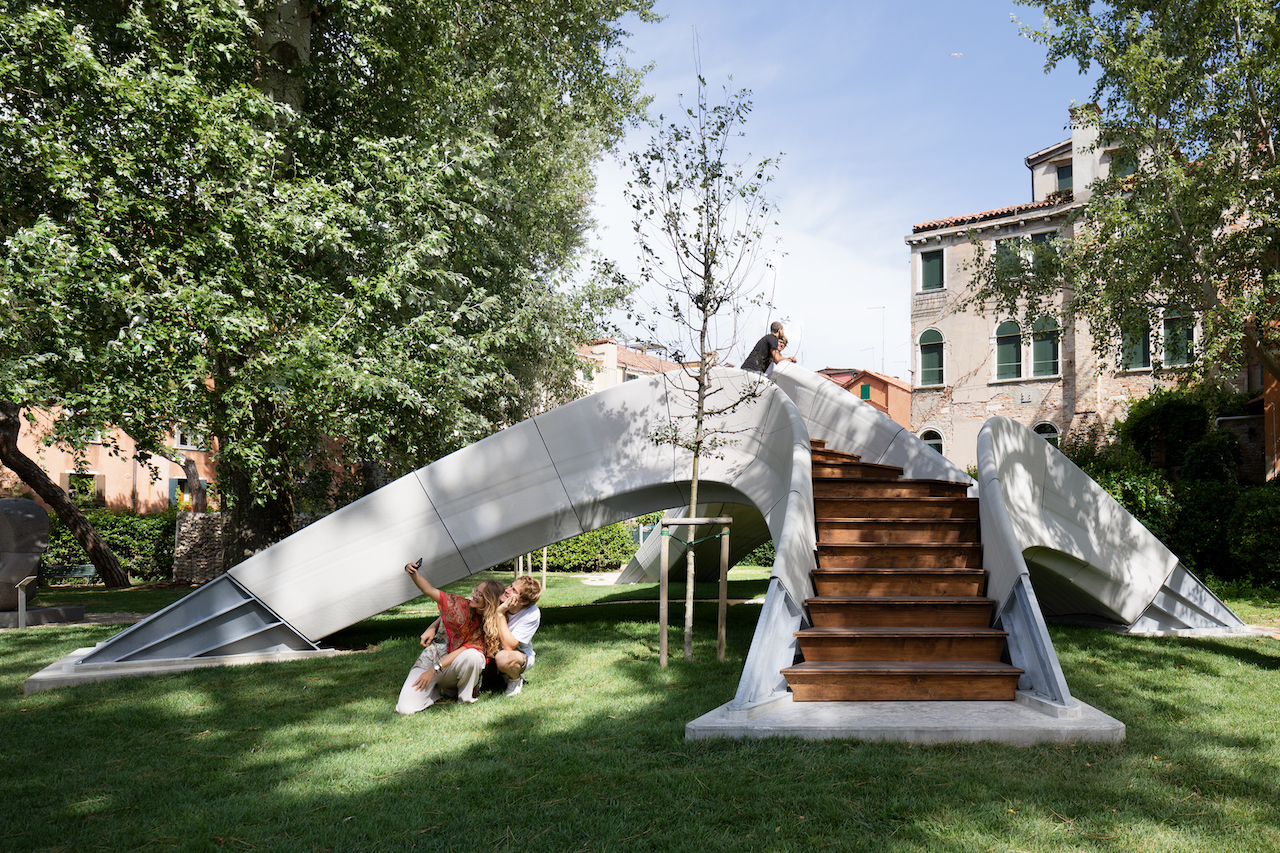 44/44 Photos
Designed and developed by Block Research Group (BRG) at ETH Zurich and Zaha Hadid Architects Computation and Design Group (ZHACODE), in collaboration with incremental3D (in3D) and Holcim, Striatus is a 3D-printed concrete bridge that doesn't require any mortar or reinforcement, a first of its kind. The bridge is made possible by combining traditional building techniques with advanced computational design, engineering and robotic manufacturing technologies. The Striatus Bridge is currently on view at the Giardini della Marinaressa during the Venice Architecture Biennale until November 2021.
By incorporating 3D printing into the fabrication process, the team involved with developing Striatus was able to build it with more precision using less materials than traditional concrete construction. The name Striatus reflects its creation; the concrete blocks lay orthogonal to the main structural forces to create a "striated" compression-only structure. No mortar or other reinforcements were required. Because of this, Striatus can be dissembled and reassembled to a different location and recycled when no longer needed.
For more information on the Striatus Bridge, visit striatusbridge.com.