Cezign has launched a collection of furniture called ZIG, that is a collaboration between Cecilia Dupire and Costa Picadas. The modular line includes block cushions and various, similarly-shaped wood, glass, and Plexiglas pieces to make tables and shelves. The components allow you to make a sofa, chair, bed, or anything else you can possibly think of or need in terms of places to sit or lay down.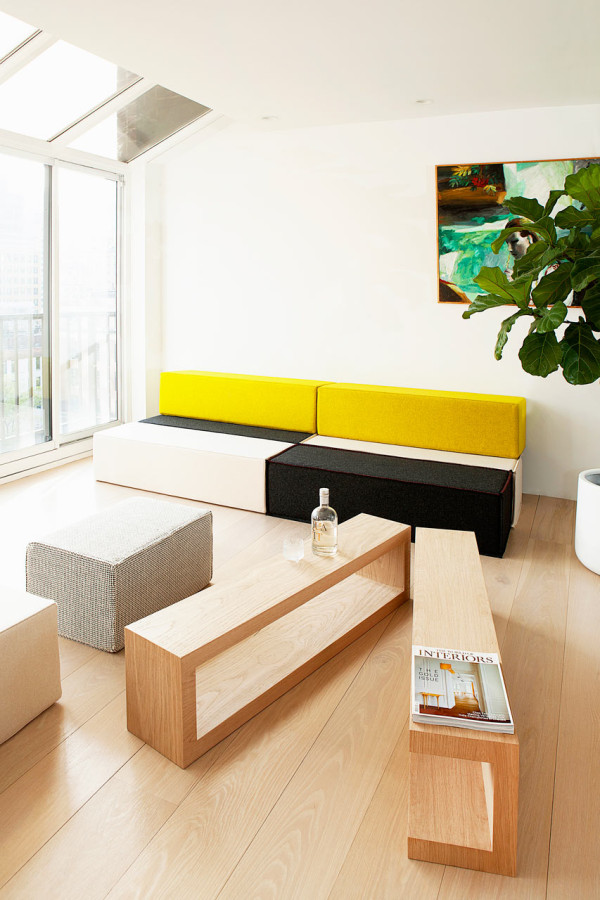 The collection comes in a variety of colors and sizes to mix-and-match to your heart's—or room's—content. The table pieces can be configured much the same way to create a coffee table, bookshelf, end table, you name it.
They also make belts to help keep the cushions together.