Milk Box Carton-Shaped Pet House
07.12.12



Design From Around The World

Popular
In Home Furnishings
More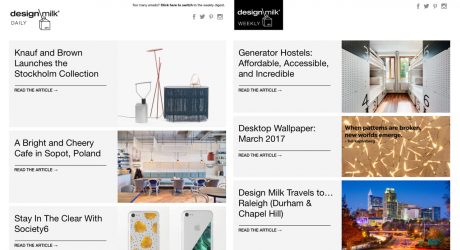 Our daily and weekly emails are jam-packed with fresh design: check out their new look + subscribe!
A new technique of etching creates Mars-like textures on porcelain.
A chair made of clear acrylic with voids in the seat and back where you can slide in different layers of printed or colored acrylic panels.

Featured Columns