House numbers are really just to help people find your house, right? Well, that doesn't mean they have to be ugly! The above set are authentic Eichler house numbers, available from EichlerNumbers.com.
See more options after the jump.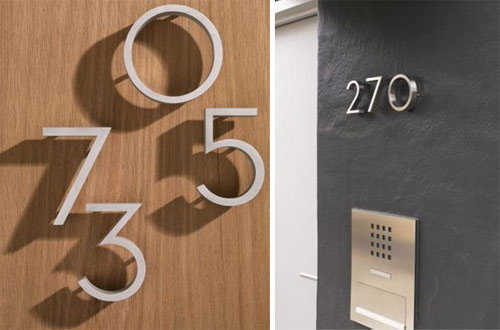 These [Neutra] are from DWR. I like how they sit away from the house.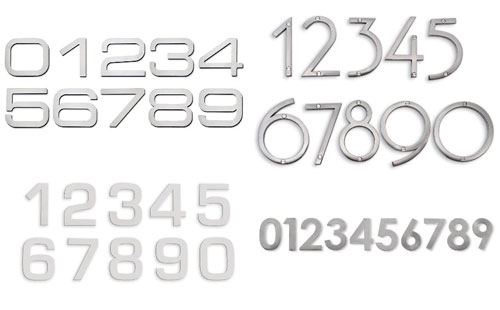 I also like these from Chiasso. They're all very inexpensive, so if you're really on a budget but can't compromise style, then these are for you.
Unica Home has these, called Plane Numerals, and you can purchase a lighted back panel for them as well.
Speaking of lighted numbers, below are the solar LED numbers that have recently caused a buzz on the internet: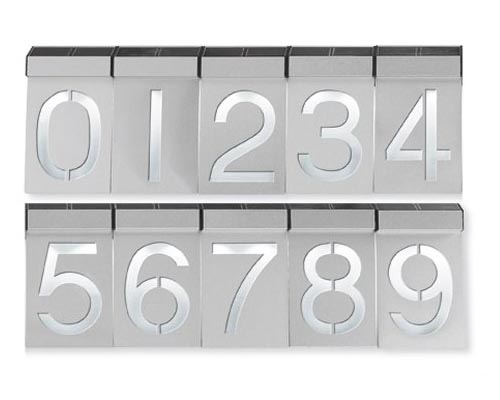 These solar numbers illuminate about 8-10 hours after a sunny day.
As far as custom letters and numbers go, here are a few websites that specialize in custom designs:
These above are from Architectural Numbers, and their products are moderately priced. Another vendor is Accurate Images, Inc., who has some really cool color choices, including solid colors and bronzes in addition to having a huge font selection.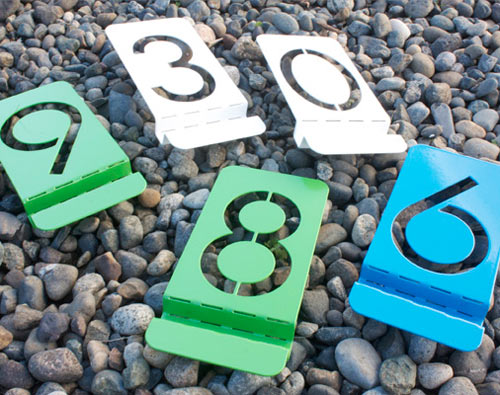 I also love Object Creative's colorful stencil-inspired numbers.
Modern House Numbers also has a great selection: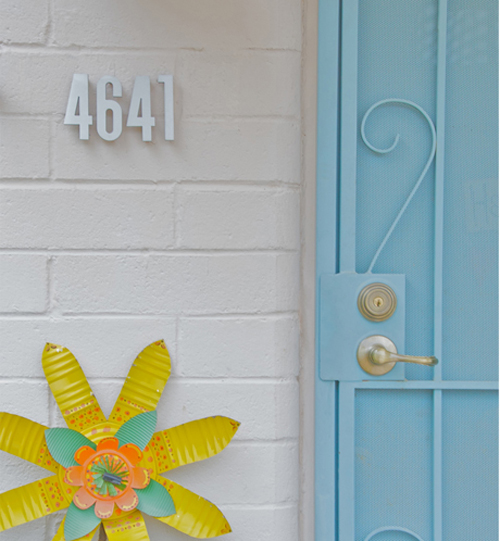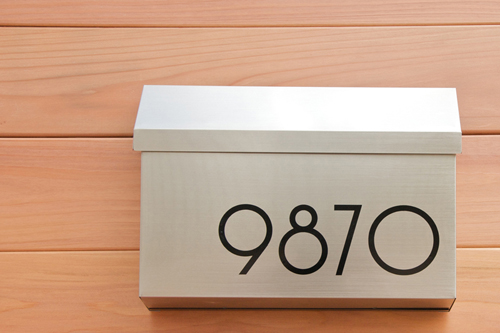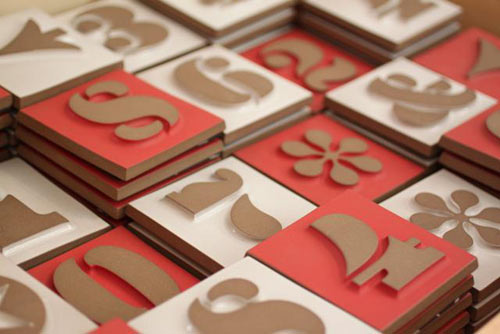 The ones above are from Heath Ceramics and House Industries. They also come in Neutra.

Design From Around The World