0/1 PHONE Folds Into a Minimalist Expression of Quiet Tech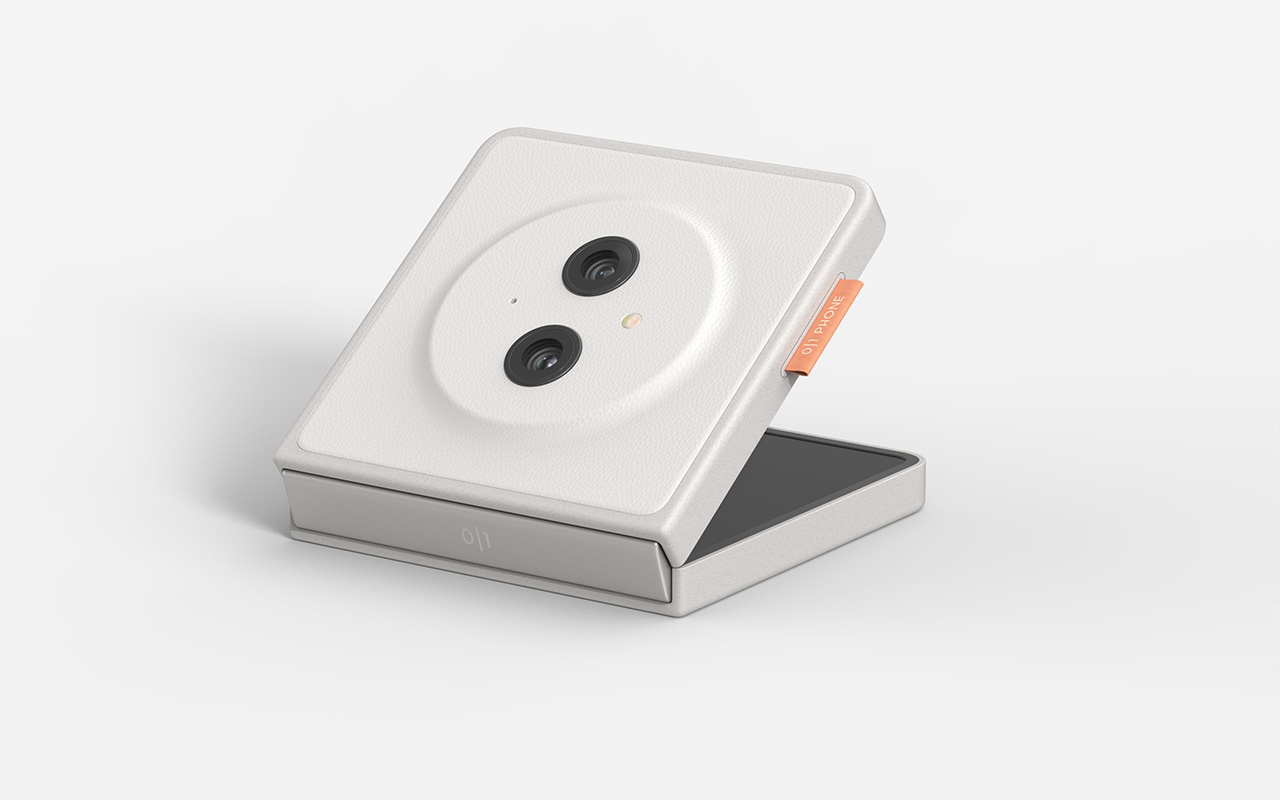 0/1 PHONE Folds Into a Minimalist Expression of Quiet Tech
1/12 Photos
2/12 Photos
3/12 Photos
4/12 Photos
5/12 Photos
6/12 Photos
7/12 Photos
8/12 Photos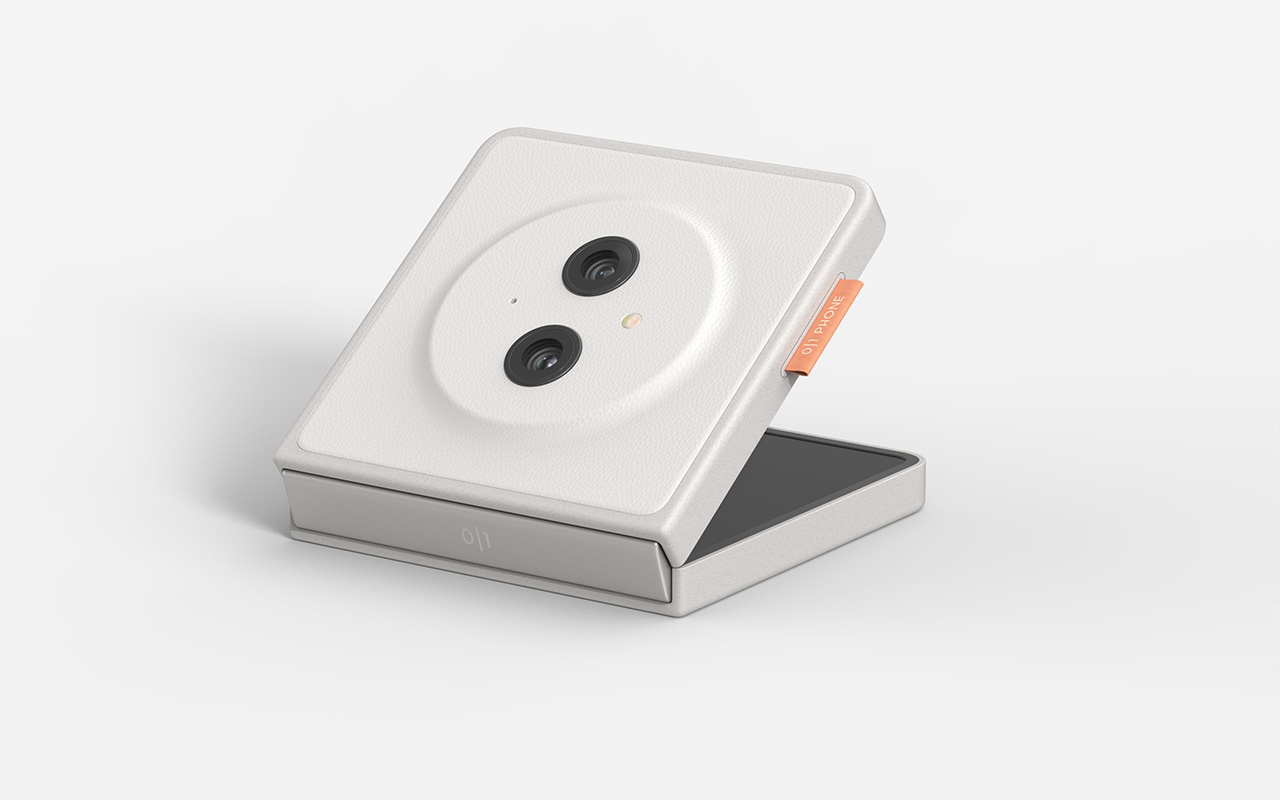 9/12 Photos
10/12 Photos
11/12 Photos
12/12 Photos
With the arrival of the Apple Vision Pro augmented/virtual reality device just on the horizon, technologists are already prognosticating a post-smartphone society, one where we'll abandon reaching into our pockets for a phone and instead don enhanced spectacles projecting all varieties of interfaces and notifications. We'd maintain the near-term demise of the phone is greatly exaggerated for a variety of reasons. Designer Andrea Mangone's novel proposal envisioning a quieter and less intrusive relationship with our smartphones points toward an alternative where we fold into a state of focus.
Mangone's 0/1 Phone concept shares the folding form factor of the already available Samsung Galaxy ZFlip4. But 0/1 Phone's clamshell design is expressed with more of a squared-off and significant aluminum body than the Galaxy device. Covered in a pebbled vegan leather cover and adorned with an orange nylon weaved tag (the SIM card tray pull), the design communicates a tactile fashionability tempering its technology into the background.
The foldable form factor offers two distinct usage modes: smartphone when open, minimal phone when closed. In opened Smartphone Mode the 0/1 Phone operates just like any other phone today, with a 1080 x 2640 pixels color screen allowing for viewing in either portrait or landscape orientation (with a third perpendicular viewing mode).
When closed, 0/1 Phone switches its display over to a front-facing, square e-ink display dedicated to only the most necessary of information. The designer takes a minimalist typographic approach to notifications with the e-ink display dedicated to widgets such as an analog or digital clock, calendar, checklist, music player, timer, quote of the day, and incoming calls. (the phone appears only a few shades distant from complementing Polestar's typographic and color interior treatments).
Where the 0/1 Phone distinguishes itself is when folded up and set vertically onto a surface in a notification-silenced mode. The extra bit of thickness transforms the device into a small and stable desktop digital clock with the additional benefits of delivering a filtered stream of notifications in a more hushed fashion.
The 0/1 Phone isn't alone in its attempt to bring digital minimalism into our everyday lives. Devices like Wisephone simply curated WiseOS and Nothing Phone (1)'s Glyph interface, the Leica Monochrom, and the lasting popularity of analog music formats are all indicative of a growing desire for the radical notion that we remain more connected to the world the less we feel the compulsion to perpetually connect.
This post contains affiliate links, so if you make a purchase from an affiliate link, we earn a commission. Thanks for supporting Design Milk!