The following post is brought to you by Lumens. Our partners are hand-picked by the Design Milk team because they represent the best in design.
Ceiling fans have long been a thorn in the interior designer's side, but they've come a long way since those faux wood brassy eyesores. They can no longer be seen as a blemish, but as design element that's functional (and necessary here in SoCal!). We've rounded up some of our favorites from Lumens—whatever your budget, space constraints, or taste, there's one here for everyone (I was tempted to say they'll "blow you away" but I'll spare you my corny jokes):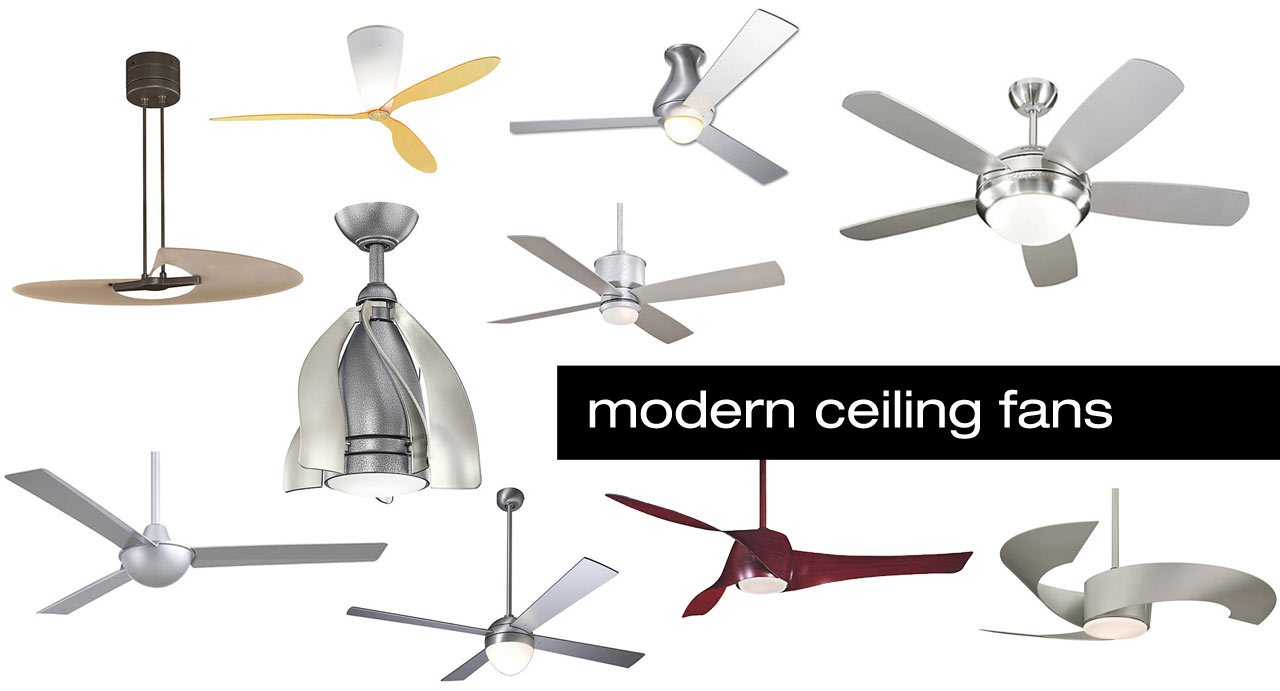 Modern, clean and classic.
I have a Ball Ceiling Fan in every bedroom in my house, in addition to our family room. I think this is one of the most well-designed, good-looking modern fans on the market. It comes with an optional light, is available in a few different finishes, and it was easy to install (kudos to Mr. Design Milk for installing them all!). So this one is tried, tested and true.
Flexible.
Because of the variety of finish options available, the Artemis Ceiling Fan tops our list as the most flexible. It's sleek, contemporary and features Minka fan's aerodynamic Flying Vanes (or blades). Plus, the light is dimmable.
Transitional.
If your home isn't super duper modern, maybe you'd like something that fits in between? Then take a look at the Discus II Ceiling Fan, which could work in just about any style room.
Unique.
If you're looking for something more artistic, then we like the Torto Ceiling Fan. Its curved blades are sculptural and functional, and when not in use, this fan will still draw some attention.
Affordable.
The Kewl Ceiling Fan is a smidgen over $100, which makes it a most affordable option for modern design lovers.
Splurge.
If you've got some cash to blow (OK I lied about the corny jokes!), the Blow Ceiling Fan with Light is a pretty beautiful way to spend that money. Touted as one of the quietest fans on the market, it's also a beautifully-designed sculptural object.
Conversation piece.
The super contemporary Marea Ceiling Fan doesn't even look like a fan at all! It's best used in small spaces, but will make a big impact. It can also reverse directions, useful for all seasons of the year.
Low profile.
If you've got low ceilings, then check out the Altus Hugger Ceiling Fan with Optional Light, designed to mount close to the ceiling. This way, tall guests won't be in the danger zone!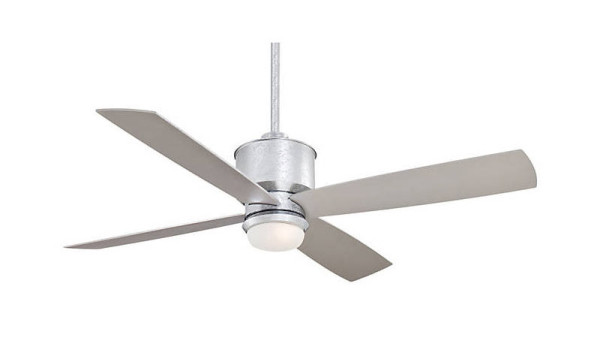 Outdoor.
If you're looking for something for a balcony or outdoor room, as we often are here in SoCal, then check out this Strata Outdoor Ceiling Fan. I love the industrial look—rustic enough to blend in with any style decor.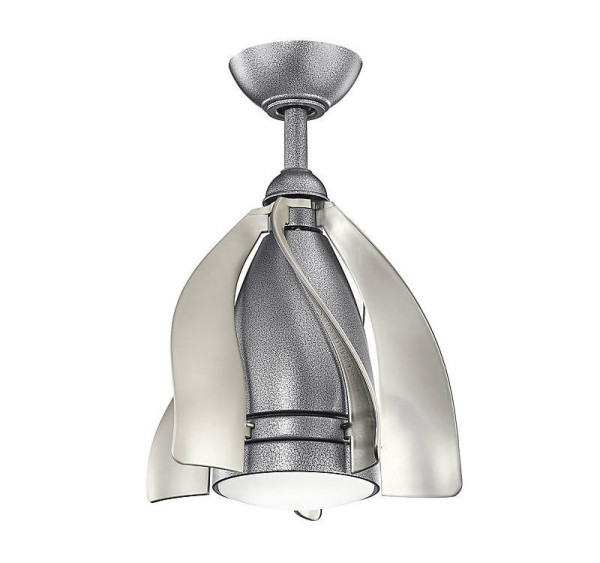 Small space.
Got a tiny kitchen that gets super hot while you're baking? Or a tiny balcony that could use an extra breeze? Then check out this Terna LED Indoor/Outdoor Mini Patio Fan. It's super compact AND it's LED!
Shop all ceiling fans on Lumens.com here.

Design From Around The Web