13 Bold Colors That Will Take Your Dream Outdoor Kitchen up a Level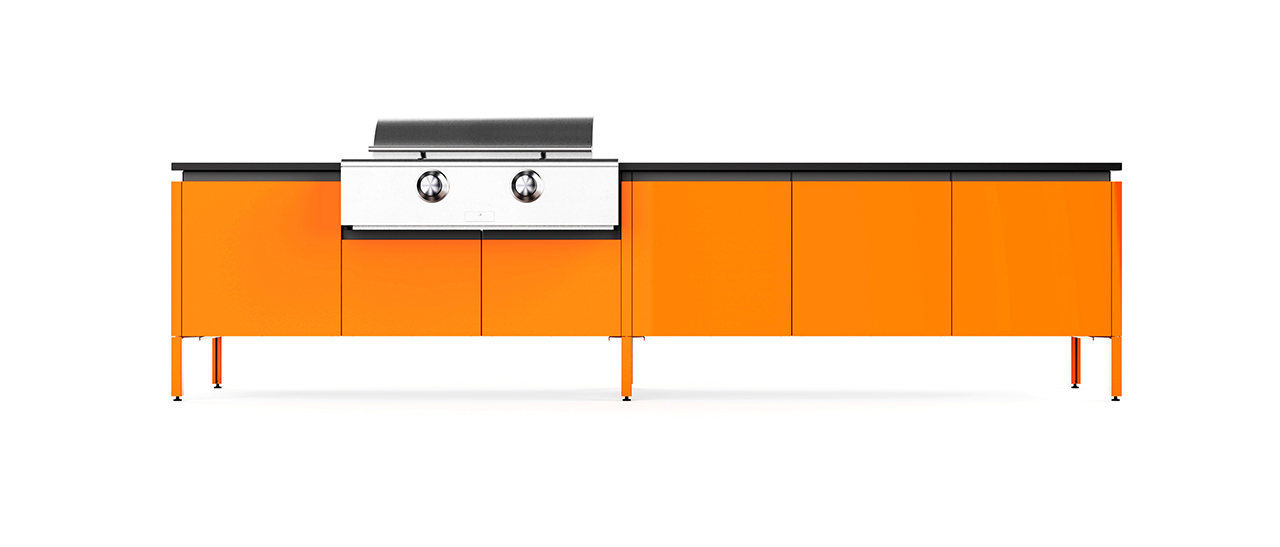 13 Bold Colors That Will Take Your Dream Outdoor Kitchen up a Level
1/16 Photos
2/16 Photos
3/16 Photos
4/16 Photos
5/16 Photos
6/16 Photos
7/16 Photos
8/16 Photos
9/16 Photos
10/16 Photos
11/16 Photos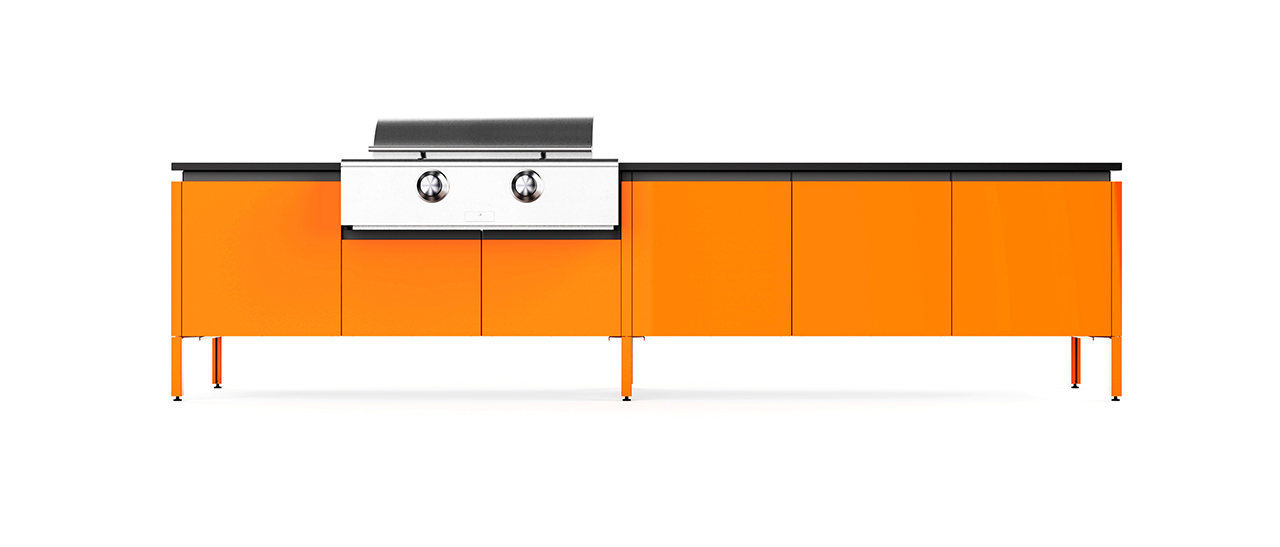 12/16 Photos
13/16 Photos
14/16 Photos
15/16 Photos
16/16 Photos
Are Spring plans for your outdoor living space still in the inspiration phase? Ours too, but we have our eye on some bright new colorways for outdoor kitchens from Danver Stainless Outdoor Kitchens, Brown Jordan Outdoor Kitchens and Trex Outdoor Kitchens. Thirteen new cabinetry colors bring a shot of bold, unexpected color to an industry you might associate with plain stainless steel. These new additions bring their collective color offerings to a whopping 59 finishes.
Curated by the Creative Director of the trio of brands, architect and designer Daniel Germani, the colors build on current trends in fashion, art and the design world. "Color is emotion. Color is light. Color brings projects to life," Germani says. "Many of these new hues push the design envelope and were selected to inspire homeowners to be bold and create a space that is both eye-catching and sophisticated."
New colors to the Essentials collection, which is available across all three brands, include Show-Stealing Brights and Supporting Neutrals. The Brights palette includes six colors. Chili is fiery red that's predicted to be the favorite of the coming season. Autumn is a cheerful yellow, Clementine is a bold orange and Cotton Candy the perfect pastel pink. Mint is fresh take on green, while Sea Spray channels oceanic blues and greens. Supporting Neutrals offer a dark slate blue called Chromica Baltic and Chromica Feroe, a sophisticated dark green. Ink is deeply saturated blue, and White Silk is a creamy white that be specified as either an off-white Ivory or pure-white Salt.
Three additional new colors are exclusive to Brown Jordan Outdoor Kitchens, created to match existing finishes. Coffee is a deep nature-inspired brown, Dove is a versatile light grey neutral and Loden is a cool green.
All colors are applied prior to assembly via an ultra-durable powder coat finishing process, ensuring the brands' commitment to quality. Now the cabinets are ready to endure outdoor exposure with minimal maintenance and care on your part.
To learn more about the three brands and the new colors, visit danver.com, brownjordanoutdoorkitchens.com and trex-outdoorkitchens.com.