We've all seen Leonardo Da Vinci's The Last Supper so many times that you probably no longer notice the details anymore. The masterpiece has been interpreted thousands of times over the years but this time, Ghigos Ideas reached out to 13 designers to look at it in a new way. The designers were asked to look beyond what everyone sees and to imagine the 13 seats that Jesus and the Apostles sat in during that famous scene. Each of them gave their own interpretation and 13 chairs have taken shape over the past several months and are being presented in completion as an exhibition entitled (1:13) The thirteen chairs that were never painted in Leonardo's Last Supper, the chairs will be on display through December 1st, 2013 at Museo d'Arte Contemporanea di Lissone.
Bartholomew the Apostle by CTRLZAK
Apostle James the Less by Joe Velluto
Andrew the Apostle by Brian Sironi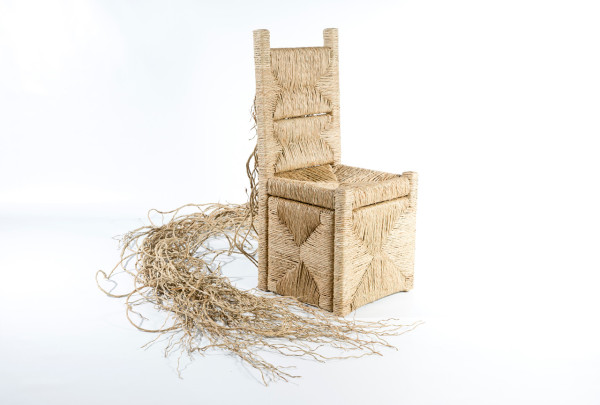 Apostle Judas Iscariot by Alberto Biagetti
Peter the Apostle by Alessandro Marelli
John the Evangelist by Elena Salmistraro
Jesus by Alessandro Guerriero (The founder of Alchimia was asked to participate to celebrate his 70 years of being an important person in design history)
Thomas the Apostle by Lorenzo Damiani
James the Greater by Ghigos Ideas
Philip the Apostle by Alessandro Zambelli
Matthew the Evangelist by Sovrappensiero Design Studio
Jude Thaddeus by Gumdesign
Simon the Zealot by PG Bonsignore
Photos by Max Falsetta Spina.

Design From Around The Web