New York City-based architecture and design firm Stonefox were called in to completely renovate a two-bedroom apartment in a 1930's building that faces Central Park West. The clients wanted to open up views to the park and wanted flexible spaces as they often entertain.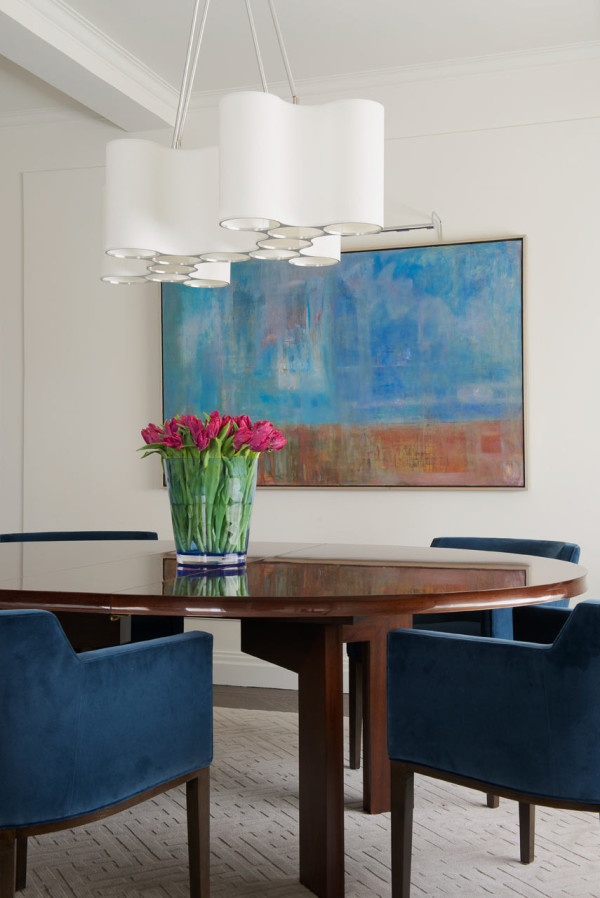 They wanted the ability to have a cocktail party or even a larger, sit down dinner. The dining room has a large mahogany sliding wall that disguises the kitchen behind it for when they're having a party and want to close off the work going on in the kitchen.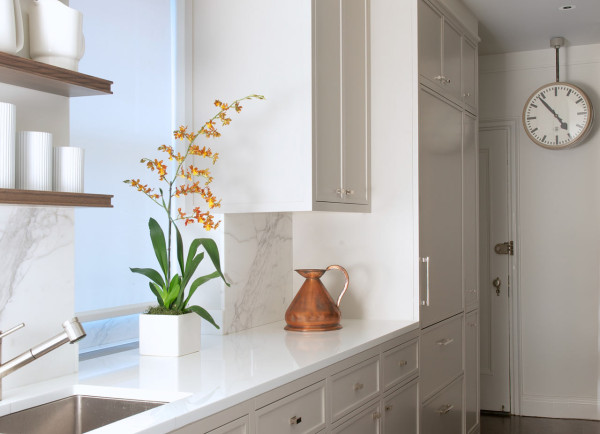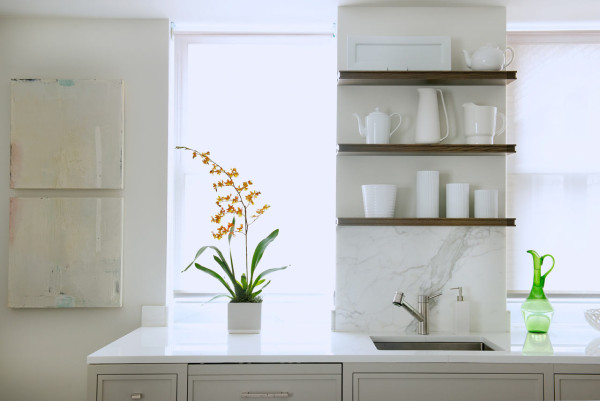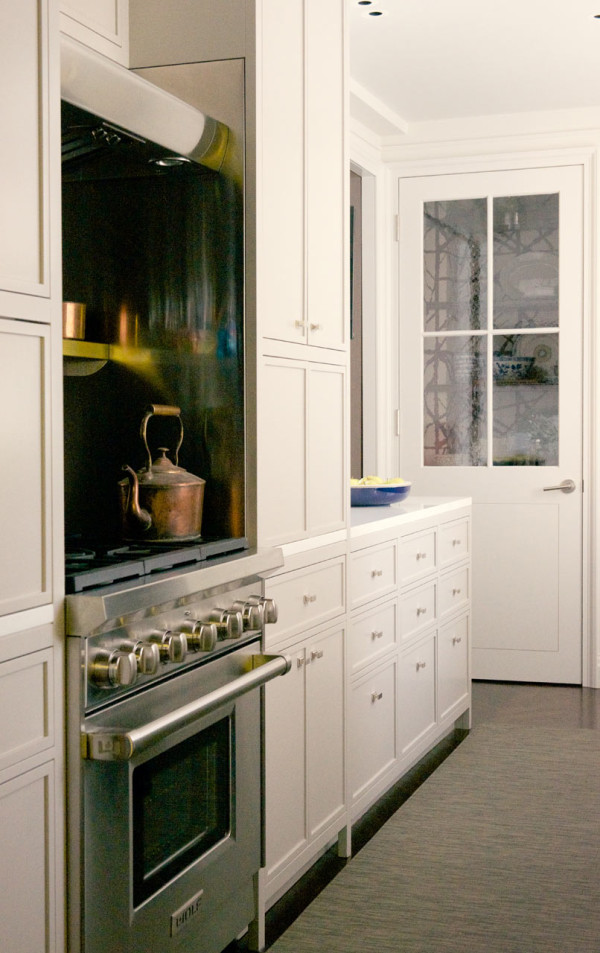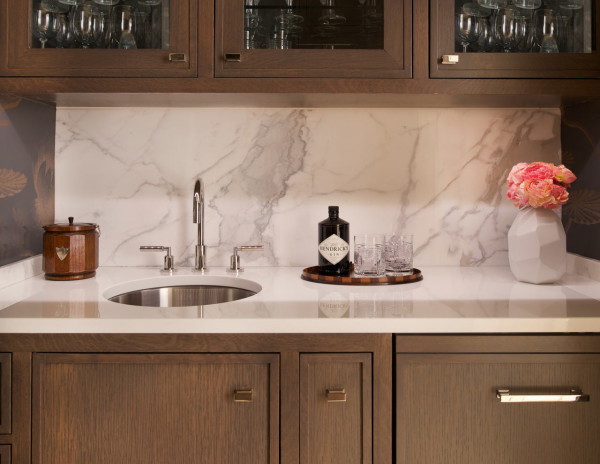 A bar was designed in the space that was once the butler's pantry, which was much more useful for entertaining.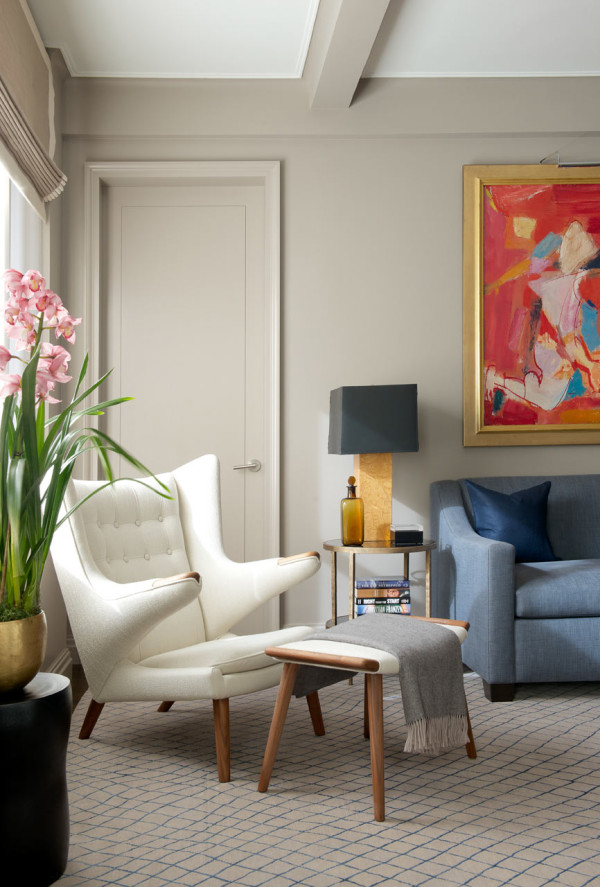 The second bedroom was opened up to become a library/den, but with the ability to be closed off should they have guests.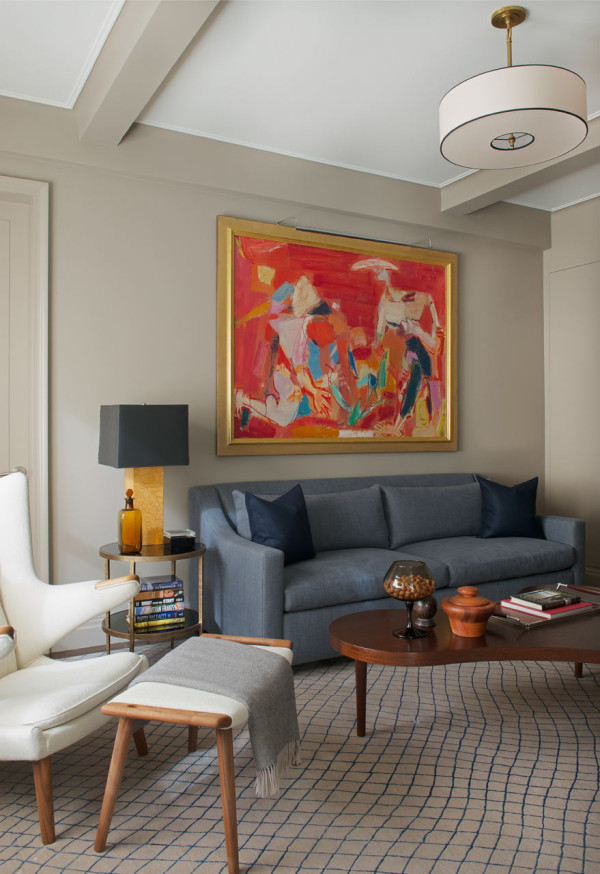 They combined a mix of mid-century, contemporary, and traditional furnishings, which are on par with the client's design aesthetic.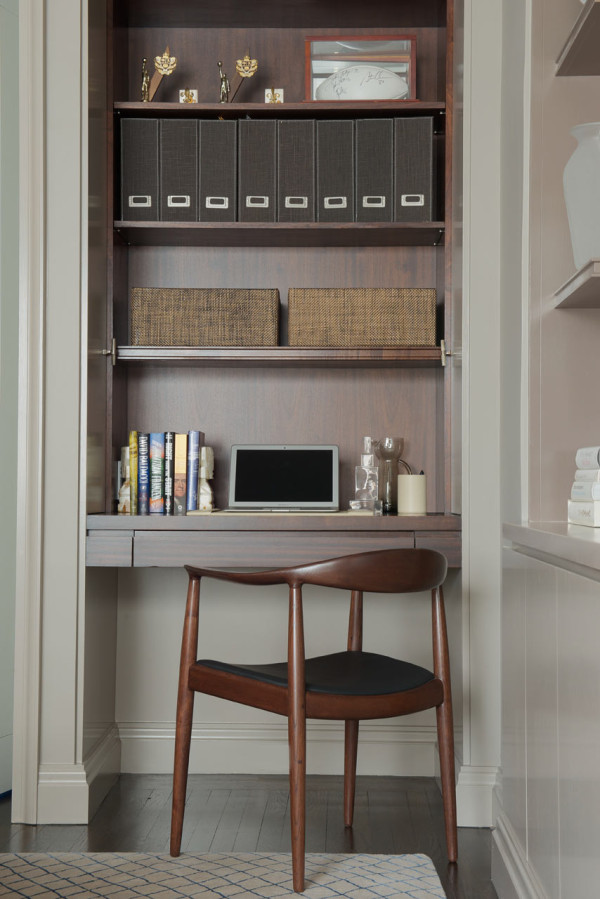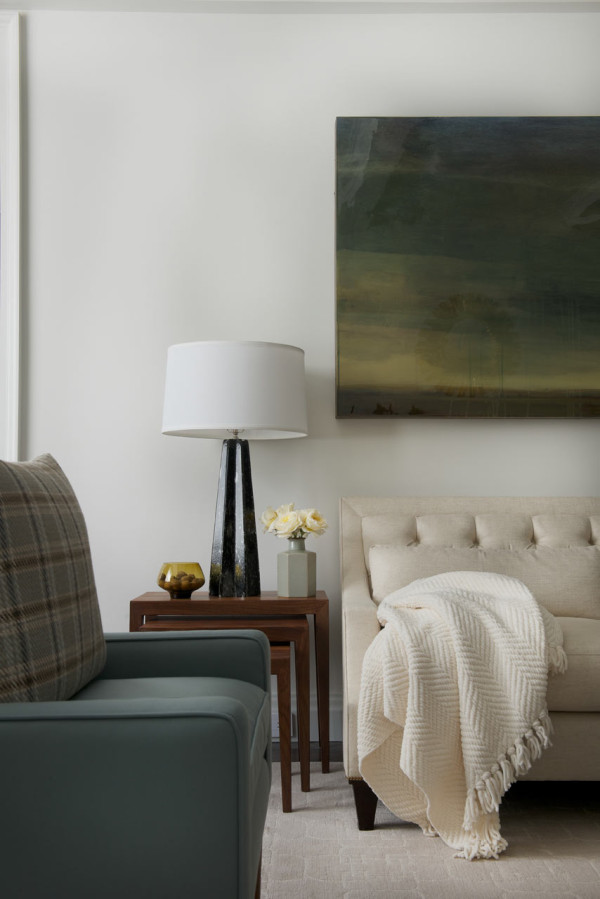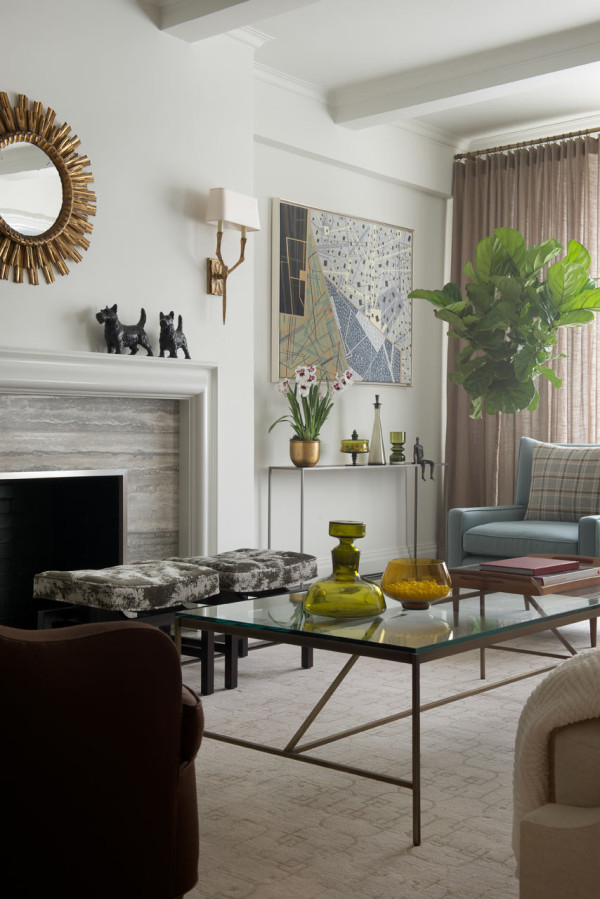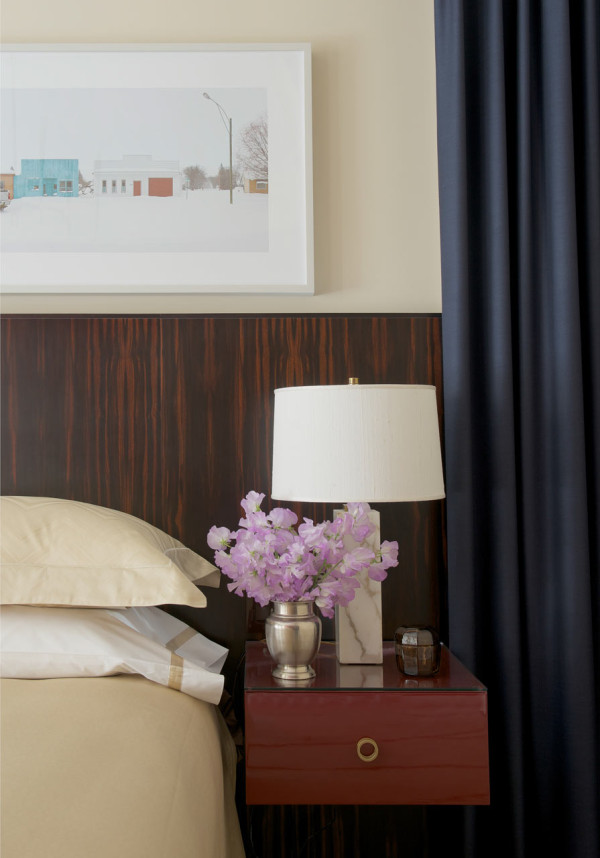 The bathrooms were completely renovated to incorporate double sinks and larger showers. Classic stone was used, just like in the kitchen, keeping in line with the feel of the rest of the interior.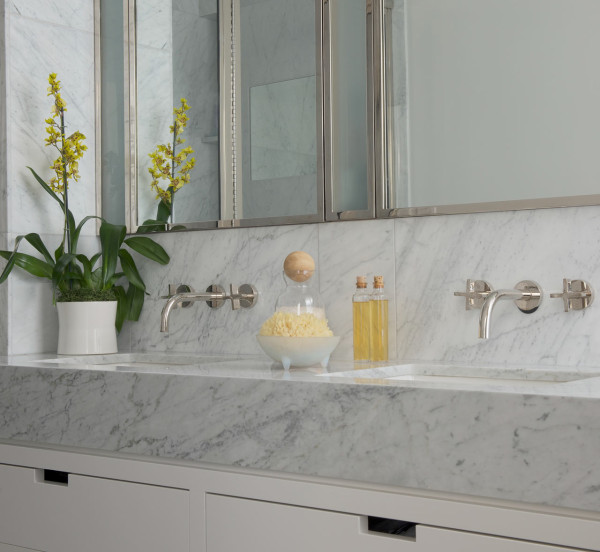 Photos by Jane Beiles.