Thellend Fortin Architectes were asked to design an addition for a 1960's single story Outremont residence in Montréal with living spaces that unfold laterally and focus on the views. The Prince Philip Residence sits on property that has a steep slope calling for two floors, which includes a cantilevered volume.
The new top floor is lined with windows, each offering different views of the green landscape, as well as looking out onto the pool.
The cantilevered extension is clad in anthracite colored concrete panels, while the suspended deck is a painted white concrete.
The interior of the addition features connected spaces all united by the contrasting color palette of white and black.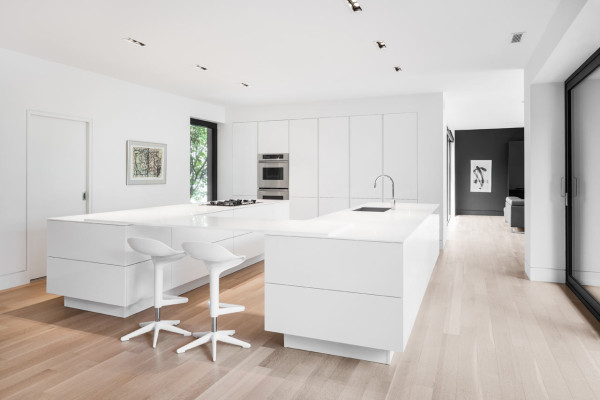 Photos by Charles Lanteigne, courtesy of v2com.