From Capree Kimball, the Managing Editor of our sister site, Dog Milk!
Take a moment and think of the one person who has been there for you no matter what, who's withheld judgement and offered only unconditional love in its place. What do they want this holiday season? A collar. Obviously. Or maybe a squeaker toy? Oh, definitely something that involves peanut butter!
We're talking about humankind's best friend, of course: the canine. Show your furry friend just how much you appreciate them with one (or more – who are we to stop you?) of these modern doggie products hand-picked by the cool kids at Dog Milk.
New Collection from Mia Cara \\\ £47 – £730
Wanna win Christmas? Get everything and anything from Mia Cara! From bowls to beds to collars, this German design studio sets the bar for modern dog products.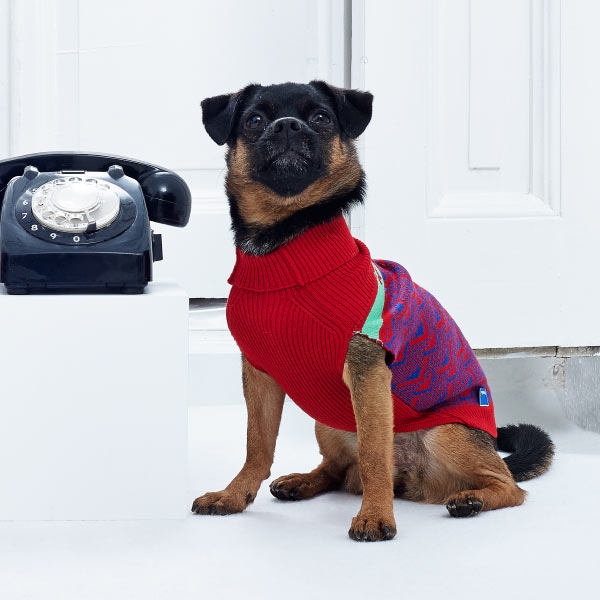 Geometric Sweaters from Pepito&Co. \\\ 45€ – 60€
Keep Fido looking cool while staying warm with these colorful, geometric sweaters from Pepito and Co.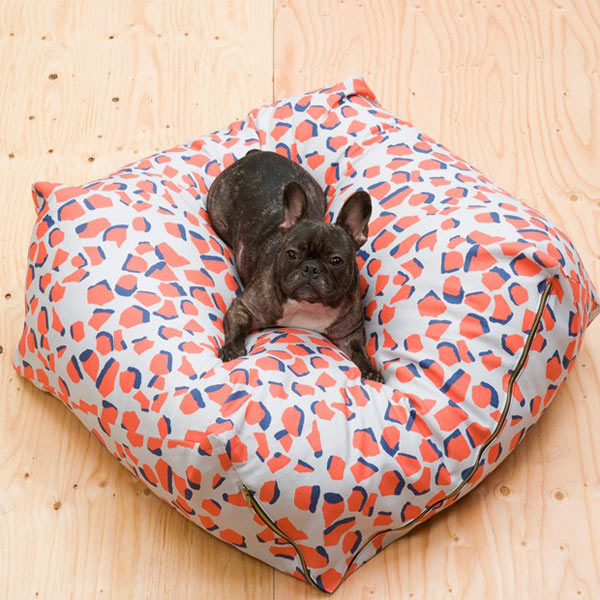 Dog Beds from LoveThyBeast \\\ from $160
Urban hounds will want to nap the day away once they set their eyes on these handmade (in Brooklyn!) beds from LoveThyBeast. (Above: The Urbanest $180 – $220)
Lasso Rope Collars \\\ $30 – $40
Lasso makes some of the most beautiful and well-made rope collars around – the natural result of two dog-loving siblings who grew up on a boat. Really.
Concrete Bowls from The Urban Animal Scientist \\\ from $40
Have a dog who likes to toss their bowl around? Put that habit to rest (and score some major style points) with these solid concrete bowls from The Urban Animal Scientist. They're sealed with a food-safe sealant, FYI.
Plush Toys from LoveThyBeast \\\ from $14
Colorful, quirky, and made in the USA? These toys from LoveThyBeast mark all the boxes – and then some.
Dog Sweaters from Dusen Dusen \\\ $64
Your dog will be the most stylin' (and cozy) pooch around once they get their paws on a Dusen Dusen sweater.
Raised Dog Beds from PUP and KIT \\\ from $359 CAD
Modern raised dog beds. Enough said. Get one from PUP and KIT.
Martingale Collars from Dog + Bone \\\ $35
Martingale collars are great for dogs who, shall we say, are a bit overly enthused on walks. If your dog fits the bill, try one of these colorful options from Austin-based Dog + Bone.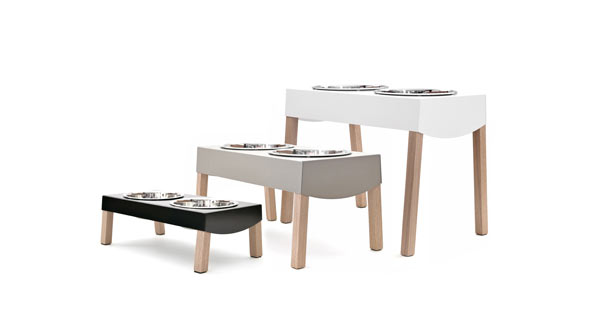 Fare Feeders from Doca Pet \\\ from $115
Raised feeders are wonderful for a wide variety of reasons (ergonomic design FTW) and Doca Pet makes some of the best around.
Like what you see? There's more where this came from! Check out Dog Milk for more in-depth holiday gift guides of the canine variety, as well as daily product picks and inspiration.
Don't worry, we didn't forget about your feline companions. Here are a few modern picks for the kitties in your life: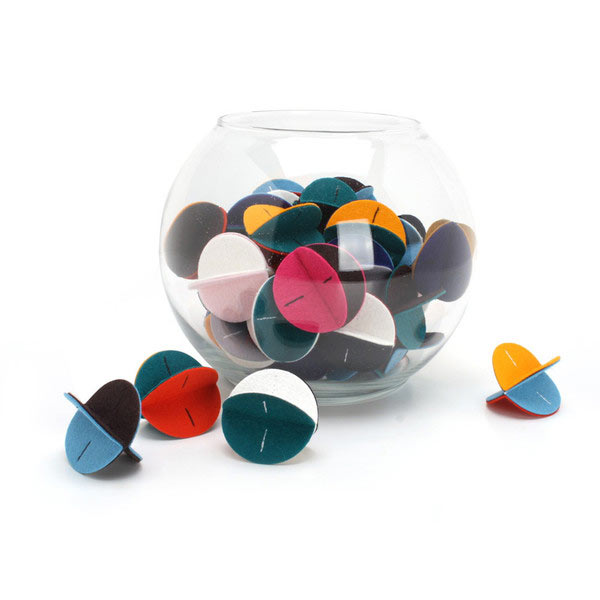 Felt Rollers Cat Toys by hauspanther \\\ $6
These spherical kitty toys will keep your cat pouncing and chasing for hours and hours.
Designer Copper Cat Bed by LordPawPets \\\ $145
Give your cat a proper throne that doubles as a sculptural element in the room.
Chow Meow by Square Cat Habitat \\\ $35
A wall-mounted feed and water station will make your cat feel like they're part of the family.
Cat Shelf Wall Bed by Like Kittysville \\\ $97
A sculpted, geometric box lets your cat rest or use it as a launching pad.
Pounce Cat Toys by Oré Pet \\\ $10
Interact with your cat with these photorealistic toys on the end of a string.