Here's a collection of great go-to gifts for just about anyone when you want to cap the money spent at $50. From a watch, home accessories, to office supplies, there's bound to be a gift for just about everyone on your list.
Black Mix Dish Towels (Set of 3) by Sylvain Willenz for Hem \\\ $25
A set of graphic dish towels with silkscreened, geometric hand sketches.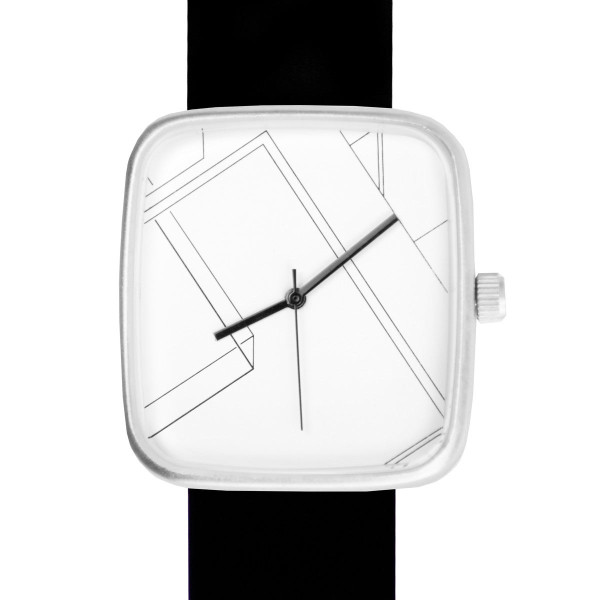 05:43AM Watch by May28th \\\ $49
A fun, affordable watch for anyone that loves a simple, graphic pattern.
Red Dot Porcelain Vase by Inesse \\\ $50
A charming, limited edition bud vase with a beautiful color palette.
Worther Shorty Plastic Mechanical Pencil & Ballpoint Pen \\\ $15.95
Choose your favorite color and make it more fun when it's time to put pencil (or pen) to paper. (The mechanical pencil comes with a pen insert)
Watercolor Tray from Bungalo \\\ $34
A sunrise-inspired, decorative wooden tray that would look great on a counter or coffee table.
The All-Bundled-Up Starter Set from Poppin \\\ $44
Liven up anyone's desk with this set of office accessories and supplies in a bold color.
Candle Holder by Shane Schneck for Hay \\\ $45
A unique candle holder that's based on a line drawing of a classic candle holder.
Utility Mirror by Visibility for Good Thing \\\ $49
A practical gift that's made by polishing a piece of stainless steel till it has a mirror finish and then dipping it in industrial rubber to form the handle.
Plant Pedestals by Pete Oyler for Areaware \\\ $50
A simple, yet versatile plant stand made from three pieces of beech wood that easily fit together.
Tower Blocks Paper Notes by Scholten & Baijings for Hay \\\ $45
No one will run out of note paper with this massive block that features a faded coral pattern on the exterior.
Cord Tacos by This Is Ground \\\ $29
A set of five handmade leather cord organizers to prevent all of the cable mess that inevitably happens.
Welcome Triangle by Elderworks \\\ $50
A wooden wall shelf in red oak with a double triangular design to add some flavor to any bare wall.