Finding a gift for the average active and adventurous type isn't difficult. But finding the right gift for someone who not only demands utility, but also a distinct element of design incorporated can complicate matters. Here's a selection of gifts we believe will please those prescribing to a life dedicated to fun and fitness, but who also like things to look good too.
Nanopresso Yellow Tattoo \\\ $80
One of life's unheralded joys is enjoying a cup of hot coffee on a cold morning while camping. But what if you're an espresso drinker? That's where this portable and lightweight hand powered espresso shot maker might find a place in your pack. We're especially fond of this special edition yellow model, because it's easy to spot if misplaced or dropped out in the wilderness, and also just looks cool.
Mirror Interactive Home Gym \\\ $1495
The Mirror Interactive Home Gym is intended to turn those literal moments of self-reflection about your health ("Hmm, should I go to the gym?") into a daily and personalized fitness session. A giant LCD display hides behind what looks like a mirror, offering an array of classes, including cardio, strength, yoga, barre, Pilates, HIIT and boxing, with streaming live classes and on-demand sessions available at your whim.
BioLite FirePit \\\ $199
When you want/need a campfire on a cold night out in the wilderness – or maybe even in your backyard – the last thing you want is to have to wait a long time for kindling to turn into a warm fire. The BioLite Firepit expedites the process with a carefully engineered airflow accessory that latches onto the side, producing a fast and hot flame without eye-watering smoke. The bonus is the kit does a decent job as a hibachi, making this perfect for car camping adventurers.
Moment Tele 58mm Lens \\\ $100
For years we've recommended Moment as the add-on lens company for anyone looking for DSLR-like quality without having to haul around an entire DSLR. What was once hyperbole is a lot less so with the introduction of excellent cameras within the likes of the Google Pixel 3, Samsung Galaxy Note 9, and iPhone X range; check out these comparisons between the Canon 5DM4 with a Pixel 3 mounted with Moment's newest Tele 58mm Lens. Impressive, and awesome for hikers, campers, and active adventurers with limited space in their packs.
Recess CBD & adaptogen-infused seltzer \\\ $30 (6-pack)
It seems everyone in the fitness realm is talking about CBD-infused products to ease soreness, expedite recovery, and reduce inflammation post-workout. One of the easiest ways to deliver those stress-busting effects is delivered in liquid form, something you might be apt to be reaching for after pushing the limits. Recess is a new hemp extract and adaptogens infused sparkling beverage with 10mg of CBD per can, alongside American ginseng, the amino acid l-theanine, and the herbal supplement, schisandra. We like it because it's only very lightly sweetened and something you can drink any time of the day.
Hydrow Rower \\\ $2,399
Our favorite full-body, low impact workout machine is the rower, a piece of gym equipment that produces a graceful physical cadence that calms our mind even while it challenges our muscles. Our favorite and personal home machine is the beautifully crafted WaterRower. But we have to admit we're very curious about this Peloton-inspired rower equipped with a 22″ sweat-proof touchscreen, speakers, camera and microphone for live instructor-led sessions, alongside pre-recorded river and studio sessions to further enhance the stroke-by-stroke workout.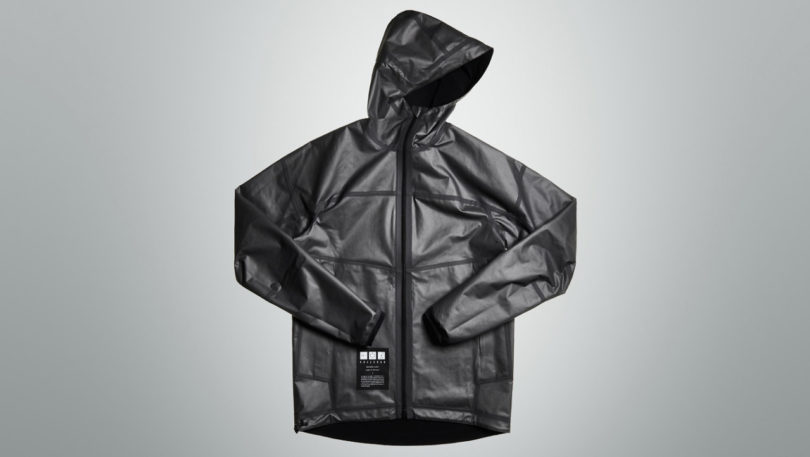 Vollebak Graphene Jacket \\\ $695
Graphene is a nanomaterials you'll probably be hearing more about in the next few years because its single-atom thick carbon atoms delivers a unique combination of properties: thin, strong, and an excellent heat conductor. Think of this graphene-coated jacket as a beta, an experimental piece of fashion cut with lasers and bonded together for a weatherproof finish. Give one of these to the adventurous first adopter who has to endure daily dangers: the travel photographer, the adventure sports videographer, or a New Yorker.
Nitecore LA10 \\\ $25
At less than 2oz this mini LED camping lantern is an extremely versatile accessory for the adventurer looking to pack light (and also great to keep in the car for emergencies). The magnetic tail cap allows this 3-inch light to stick onto metal surfaces, while only requiring a single AA-battery for 23 hours of 135-lumens of illumination. An ideal stocking stuffer gift.