Over on our sister Instagram account @designmilkeveryday, we share lots of modern design that's affordable, accessible, and all around awesome to have in your life. While we will occasionally share a splurge-worthy investment, we try to find items that you won't feel guilty buying because most of the time, they support original designs by independent artists, makers and designers! We believe beautiful design should be inclusive of all budgets, so without further ado, here are 10 of the most liked and most talked about items we've shared on @designmilkeveryday this year.
Dog Bed by Klaüsing \\\ $42
Your furriest family member deserves the best sleep for all the unconditional love they give, and this dog bed is extra cozy – see why here!
Dina Necklace by Mara Paris \\\ $290
Available in sterling silver or vermeil gold, this double silhouette necklace is inspired by the single line drawings of Picasso and Matisse and creates instant drama to an otherwise simple outfit.
Cactus Garland by LunaBeehive \\\ From $41
There's something so endearing about these hand felted cactus garlands, and now they're also available as ornaments – just in time for the holidays!
Ceramic Dishes by Pauline Wolstencroft \\\ $45
Hand-made and hand-painted in Los Angeles, these ceramic dishes just make us happy with their cheerful colors and simple sunset-inspired shapes.
Twist Mugs by ENDE \\\ $43
These handmade, geometrically-inspired mugs are a modern alternative to your regular boring coffee mugs because of their unique handles.
Plant Prints by MOEBE \\\ From $20
Add some greenery to your home without the maintenance that goes into taking care of them with these plant prints by Scandinavian design studio MOEBE.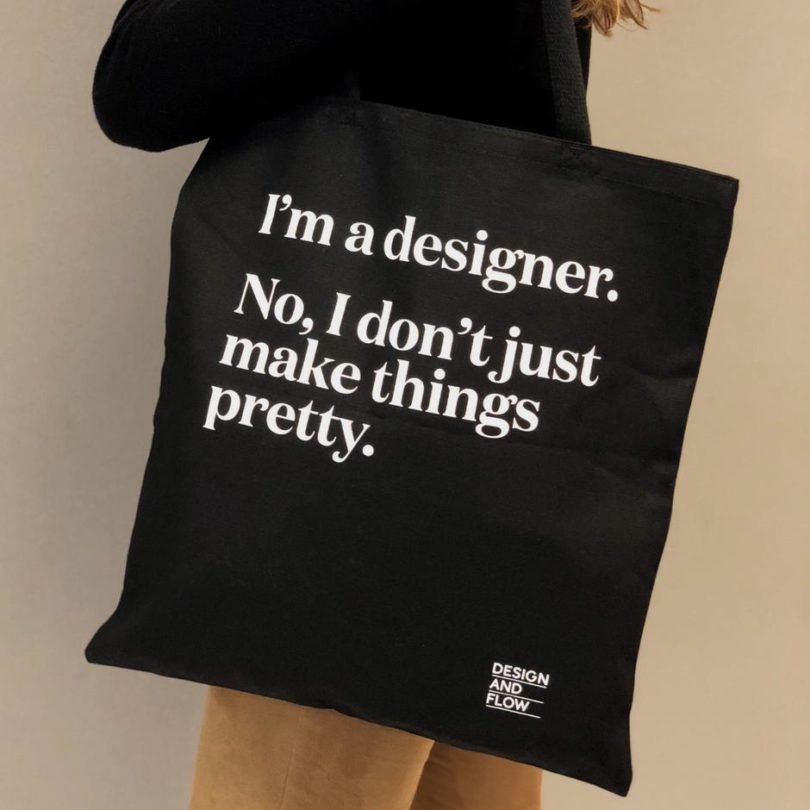 Designer Tote Bag by D&F Label \\\ $26
Enough said. Every creative should get this tote.
Dog Tower 9 by Pijuan Design Workshop \\\ $2150
This mid-century modern-inspired dog house is one of the splurge-worthy purchases we were talking about and let's face it, those cuddly faces are worth it, don't you think?
Dog Bed by Baba Tree \\\ From $180
Of course, you don't need to shell out thousands to show your pup you care. These dog beds were also a favorite this year because they're so much more stylish than any dog beds you could find in regular pet stores. Plus, they support local artisans who receive a commission on the retail price of the basket, on top of what they are originally compensated. A full circle win-win!
La Croix Planter by Hello Happy Plants \\\ $55
For the friend who can't live without their La Croix, this handmade and hand-painted cement planter was made for them.
Be sure to follow @designmilkeveryday on Instagram for more #moderndesign!

Design From Around The Web