Yesterday we capped the price limit at $50 and today we're doubling it for those people you hold even dearer. With a price limit of $100, we rounded up 10 modern gift ideas, from elegant glass planters to quirky food puzzles and everything in between.
Little Puzzle Thing Bundle by Areaware \\\ $95
Seven playful miniature puzzles featuring some delicious foods that are bound to keep anyone entertained until completion. Each puzzle is about 8″ x 8″ and will take about 20 super fun minutes to finish.
Grass & Bamboo Leaf Blush Candle by Night Space \\\ $65
Whether the recipient is into self-care of just loves candles, this hand-poured, soy wax candle housed in a minimalist ceramic vessel is a beautiful one, especially for those longing for summer.
Hand Towel Set by Dusen Dusen \\\ $75
Four delightful hand towels each featuring a signature Dusen Dusen print that will improve the look of any bathroom they grace.
Maple & Brass Hanger Frames by 2nd Shift Design Co \\\ From $68
Hang any piece of artwork in seconds in these wooden hanger frames that will surely elevate anything they're holding. They're made with locally sourced maple and finished off with solid brass hardware for the perfect alternative to traditional framing.
Roots Herb Pot by Nude Glass \\\ $94
A beautiful twist on a basic planter, this two-part glass holder features a green base with a transparent top that gives one a look into the plant's root structure as it grows.
Go Picnic Set by Ekobo \\\ $65
Available in two colorways, this picnic set is made from eco-friendly bamboo fiber and comes with everything one would need to enjoy a meal in the great outdoors with a few friends. It has four cups, four plate/bowls, and one anti-slip tray top that all pack away and stay closed with a silicone band.
Torso Bathmat by Cold Picnic \\\ $60
For the cheeky set, this bathmat will definitely make everyone smile when they encounter it on the way to the loo.
Coffee Pot by George Sowden for HAY \\\ $85
Made with a porcelain exterior and SoftBrew brewing device, this small coffee pot will deliver delicious coffee while looking pretty doing it.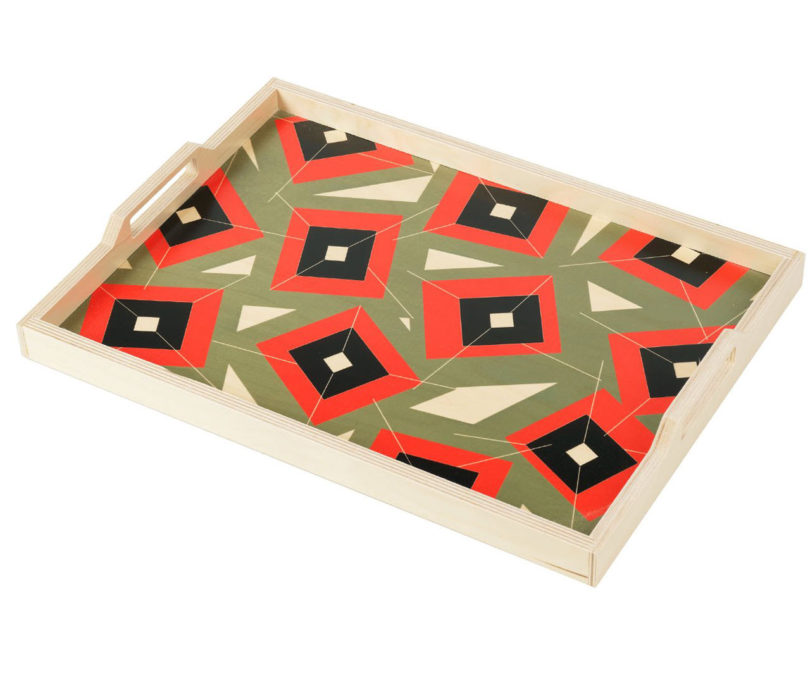 Alma Sage Serving Tray by wolfum \\\ $68
A multipurpose gift that the recipient can use for a variety of scenarios, whether it's to serve coffee or cocktails, eat a meal on, or to be a decorative piece on a dresser to hold trinkets.
Woven Bucket Basket by Closed Mondays \\\ $86
This handy basket is available in five colorways to match any decor or favorite color. Deliver it empty or fill it with additional gifts, but either way, this storage basket will become a favorite to contain toys, linens, or magazines.