For many people, it's back to school time and this year it looks unlike anything we've experienced before with so many switching to virtual learning due to the pandemic. Learning from home requires a new setup and different gear to make it happen so we've rounded up some 2020 back to school necessities any student would appreciate having in their at-home arsenal.
>>> Tabs Addicts Notebook Bundle by mishmash <<< $87
A bundle of three different types of handmade notebooks, each with a unique, minimalist style and purpose. There's a full-size notebook full of ruled paper with four tab separators that are perfect to use for various subjects; an A6 size notepad with five colorful tabs to keep your notes categorized in order; and lastly, a color-blocked, side-stitched notebook with three different sizes of paper that can be used for different purposes.
>>> Sidekick Red Desktop Notebook by Triangle Notebooks <<< $32
This super handy notebook might look strange at first glance but when it opens up to rest by your keyboard or tablet, you'll realize just how clever it is.
>>> Weekly Overview Notepad by Ramona & Ruth <<< $16
Plan out your entire week so you can stay on top of projects, tests, and homework, and to highlight your priorities in order to stay focused.
>>> Speckled Black Gem Rubber Mousepad by Slash Objects <<< $32
Since you'll probably be logging many hours at the computer for your virtual classes, a mousepad is a must for easy scrolling and clicking. Plus this one is pretty cool with its geometric shape and speckled pattern.
>>> Classic Assorted Signature Ballpoint Pens (Set of 6) by Poppin <<< $9
Even if most of your work is done on a computer, you still have to write things down, whether it's note taking or list making, so why not make it more fun with this colorful pens?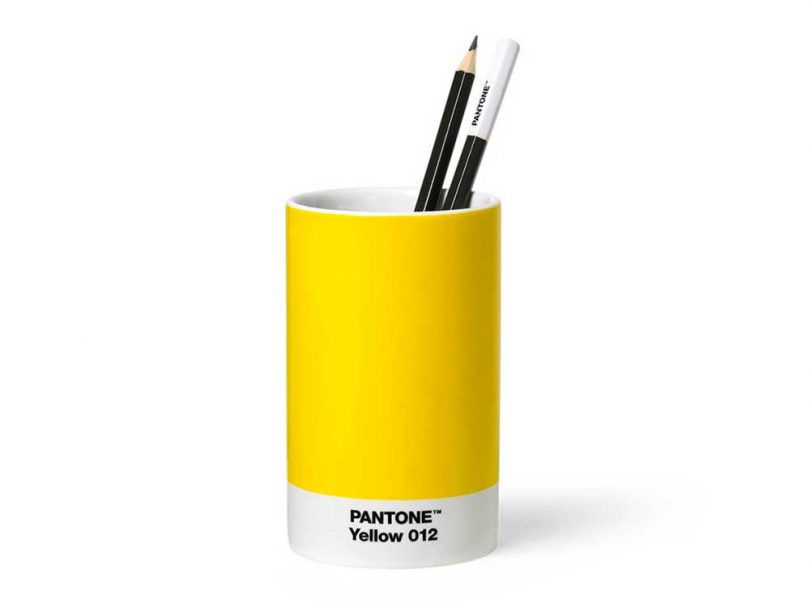 >>> Pantone Pencil Cup by ROOM Copenhagen <<< $18
Store those bright pens in an equally fun cup decked out in your favorite PANTONE color! The pencil cup is available in 9 colors, including this cheery Yellow 012, that's perfect for dreary school days.
>>> Color Stix Crayons by Botanicool <<< $21
I don't care how old you are, coloring is fun! And it's even more fun with these cool color sticks that are hand cut and poured to form each multicolor crayon.
>>> Alarm Clock by Punkt <<< $175
This clock brings things back to the basics with just a clock and an alarm in hopes you'll avoid too much technology in the bedroom while trying to get a good night's rest so you can get up in the morning.
>>> Beoplay E8 Pink Wireless Earphones <<< $350
More of a splurge, but worth it so the rest of your family or roommates don't have to listen to your virtual classes or music while you're studying.
>>> CATCH:2 Wireless Charger by COURANT <<< $75
Another worthwhile investment, especially for those with multiple devices, whether two phones need to be charged or your phone and a set of earphones need more juice, you can knock them both out at the same time.
>>> For more school + office supply ideas, visit the Design Milk Shop here! <<<
Through September, we are donating 1% of the Design Milk Shop sales to The NAACP Legal Defense and Educational Fund. Click here to read the Design Milk Mission for our commitment to donations, diversity, equity, + anti-racism action.

Design From Around The Web