Located right in the heart of Berlin's City West district within the Bikini-Haus building, the 25hours Hotel Bikini Berlin brings a unique mix of zoo and urban jungle together thanks to its prime location right beside the Berlin Zoo. With half of the rooms overlooking the ape and elephant areas of the zoo and the other half looking out over the landmark Kaiser Wilhelm Memorial Church, it's no surprise that the interior is just as diverse as its views, thanks to Berlin-based designer Werner Aisslinger. Sit back and enjoy this virtual trip to Berlin in this month's Destination Design.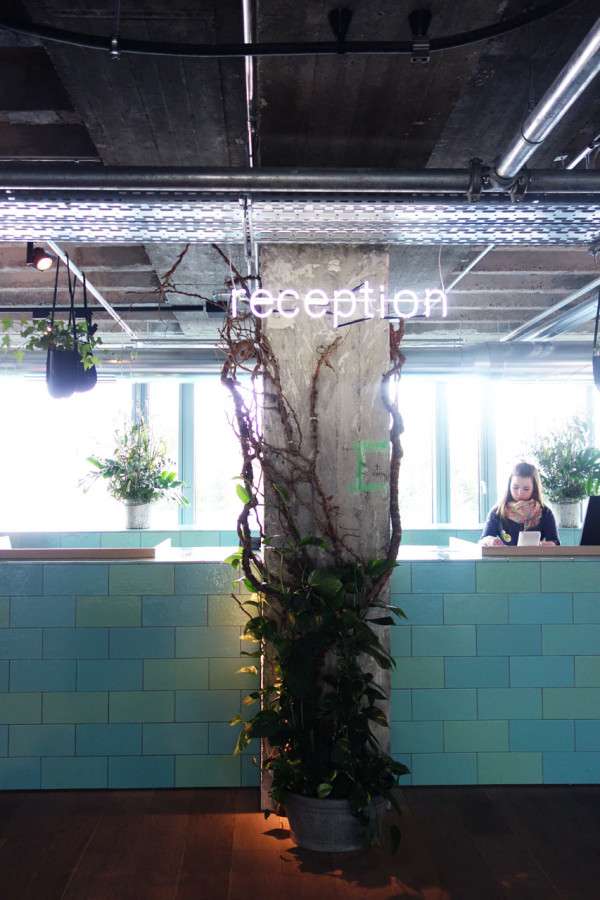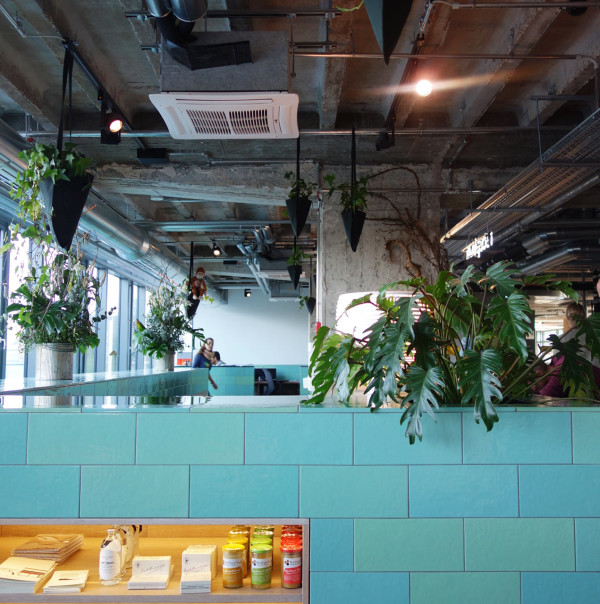 With plenty of places to work and play within the hotel, you may never want to leave. Luckily, there's a place for you to do just about anything you want, like in the Lounge, the Work Lab, and the Newscorner, to help you escape the busy city.
Guests are encouraged to sit back and relax on the eclectic mix of sofas and seats and listen to the DJ that spins throughout the day.
The hotel even houses its own bakery serving simple eats all day. The smell of fresh-baked bread fills the entire building.
The jungle sauna on the 9th floor lets tired travelers relax.
One of the restaurants, NENI Berlin, serves a varied menu of international flavors and part of the dining room is located within a greenhouse.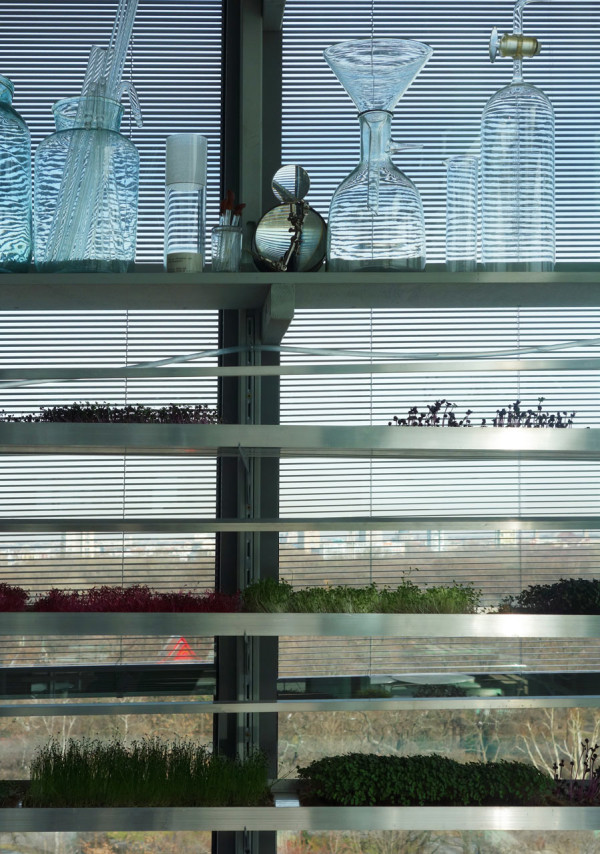 The hotel has 149 rooms on the fourth to ninth floors. If you want a big city view, you should book an Urban room. If you're looking to peep the animals at the zoo, you should go for a Jungle room.
What: 25hours Hotel Bikini Berlin – A member of Design Hotels™
Where: Budapester Str. 40, 10787, Berlin, Germany
How much? From USD $110 a night and up
Highlights: Excellent location right next to the Berlin Zoo and lively shopping districts, a rooftop bar/restaurant with 360-degree panoramic views of the city.
Design draw: With an eclectic city-meets-jungle concept executed by famed Berlin designer Werner Aisslinger, you'll have the opportunity to do a little work and enjoy lots of play in the modern urban jungle right in the city.
Book it: [email protected] or call +49 30 12 02 21 25 5
Photos courtesy of Studio Aisslinger except where otherwise noted.