I'm completely intrigued by the idea of living small – getting rid of all the excess, scaling back to what's most important. I like the idea even more when it's mobile, like the debut ESCAPE Traveler from ESCAPEHomes. They've launched a 269 square foot, "prairie style" cottage on wheels that you can pack up and go vacation in or move into permanently if you're that bold.
The small, portable space was styled after the award-winning Canoe Bay Resort cottages in Northern Wisconsin except these can go with you anywhere.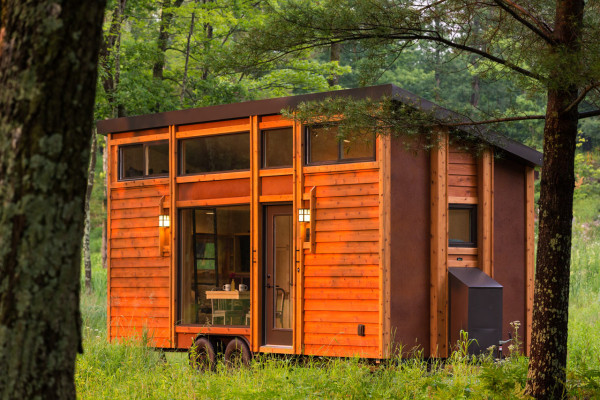 The compact, energy efficient cabin is made in America's heartland and can accommodate up to six people and comes complete with full-size appliances, a living area with a fireplace, a big screen TV, floor to ceiling windows, and a washer and dryer. Basically every thing you could possibly need. The water and power hookups take just minutes letting you set it up easily wherever you go.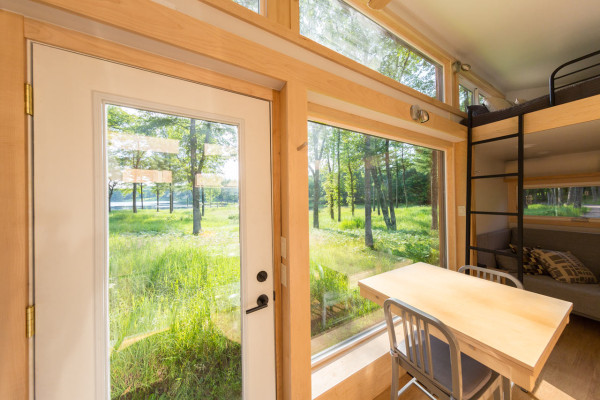 Including the hitch, the 10,000 pound ESCAPE Traveler is 28′ long x 8.5′ wide x 13′ 5″ high and is built right on its own trailer so it's easily transported by a standard pickup truck.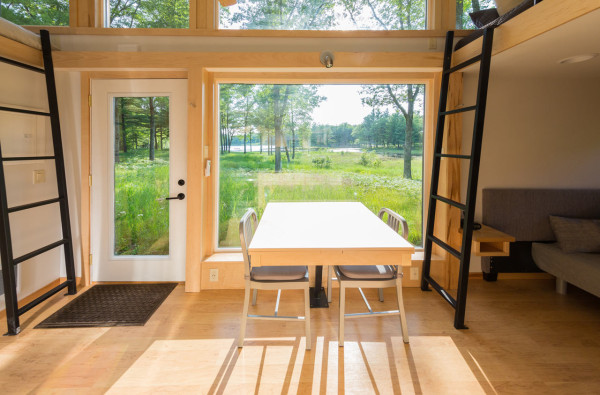 Besides containing full-size appliances, the kitchen is decked out in oak cabinetry and a 48″ x 30″ kitchen table that sits right in front of the large window.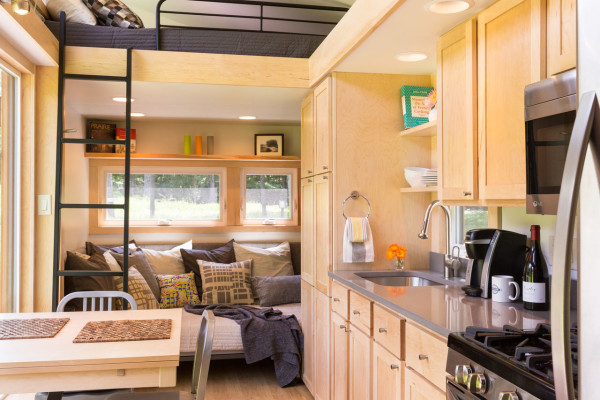 An upper sleeping loft holds a queen bed and a daybed below fold ups into a sofa depending on your needs.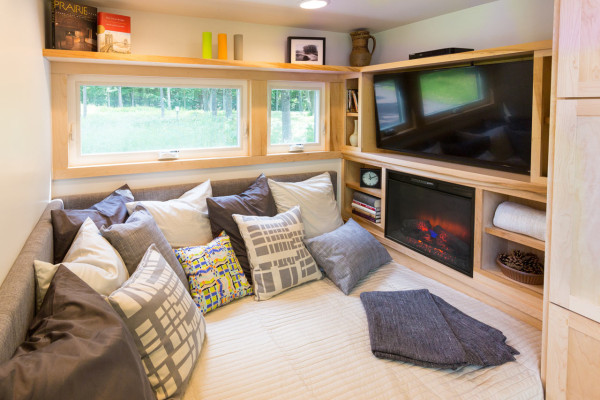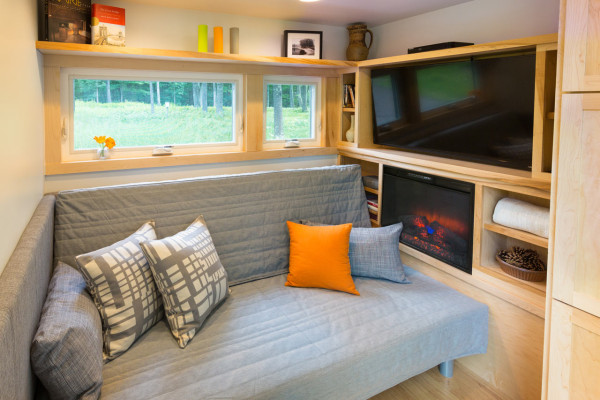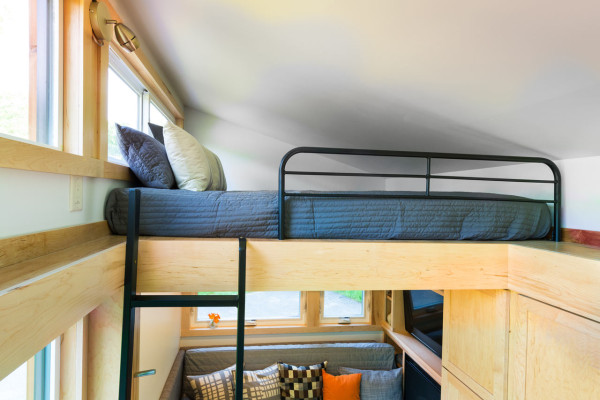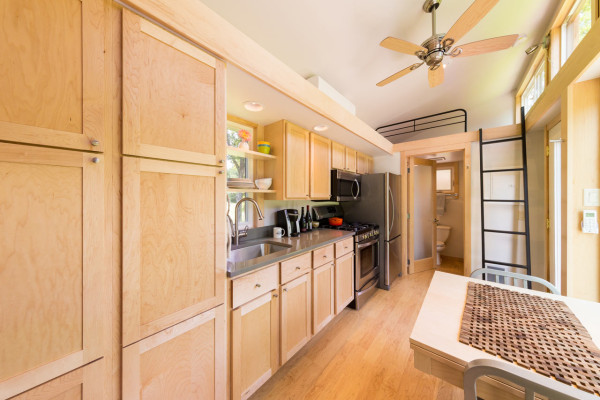 The cabin has baseboard heat with a thermostat for control. You can also get an optional LG Split system A/C with heat pump if you prefer.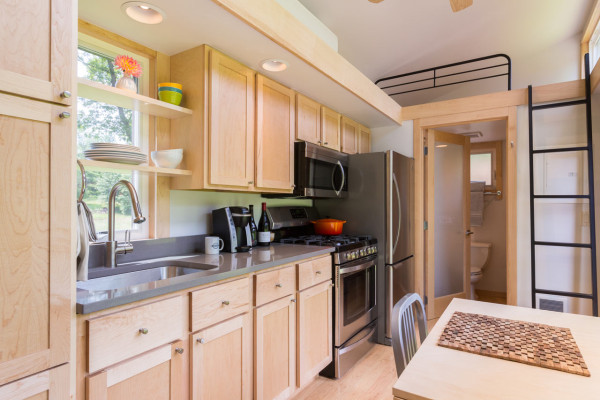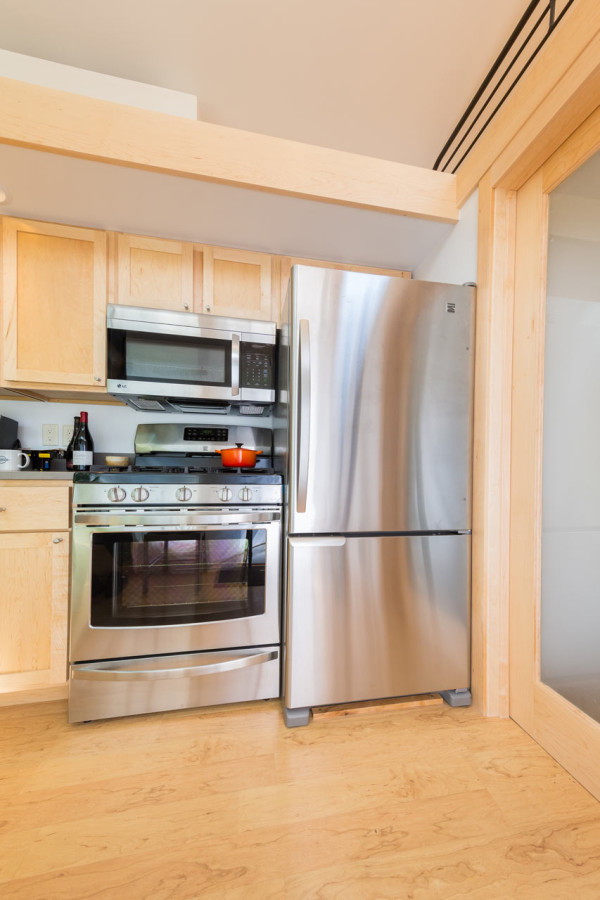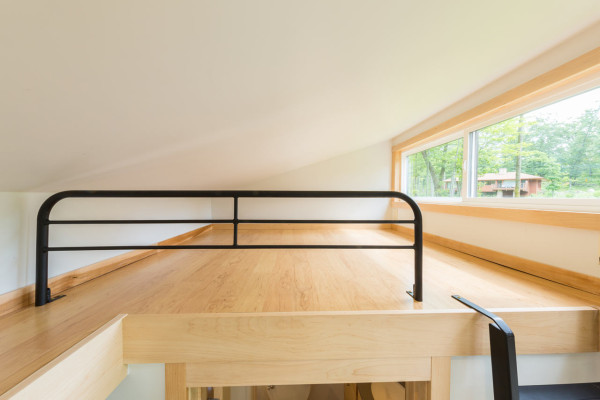 On the opposite side, there's another loft that can be additional sleeping quarters or a place for storage.
The regular size bathroom has a 60″ vanity, a 60″ tub/shower, a Toto toilet, LED lighting, and a washer/dryer.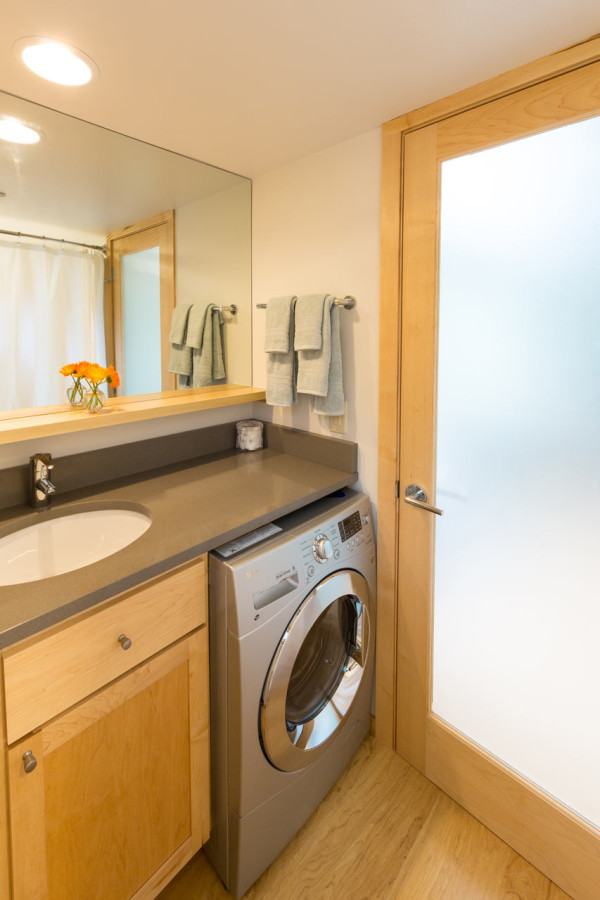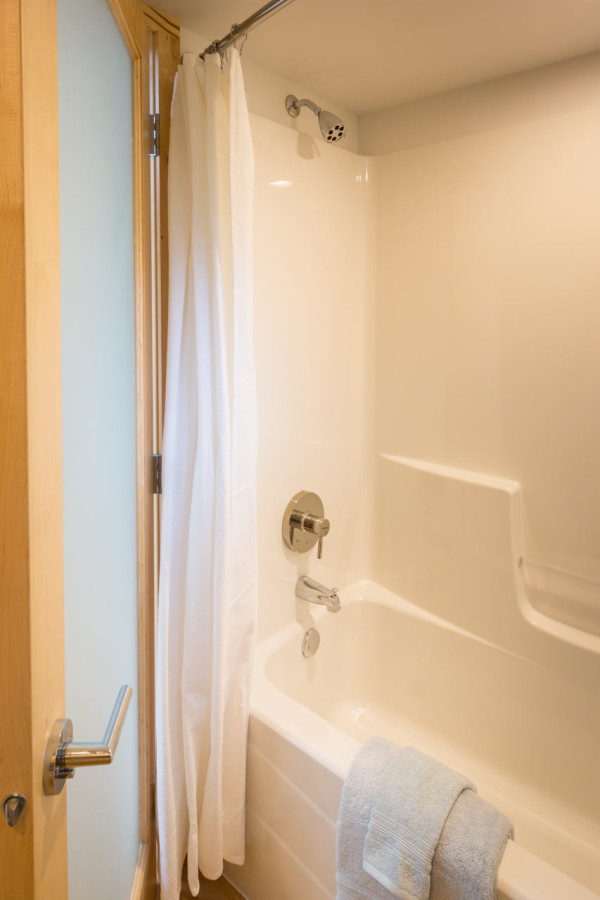 You can get your very own produced and delivered within 30 to 60 days and the intro price starts at around $58,800.