Designed by Rockefeller Partners Architects, the 33rd Street Residence is a modern beach house with views of the Pacific and the Malibu coastline. Located in the southwestern part of Los Angeles County in Manhattan Beach, California, the smartly-designed house was able to fit everything the client wanted and needed, all while reflecting their love of southeast Asia.
The ground floor contains the covered parking area, a family room, home office, and a beach room. The middle floor is where the bedrooms are and the top floor is the public area with the kitchen, dining room, and living room. That's done to make the most of the views.
Various types of wood were used throughout the house including teak on the floors and for the staircase, mahogany was used for the doors and windows, and the ceiling is covered in cedar slats.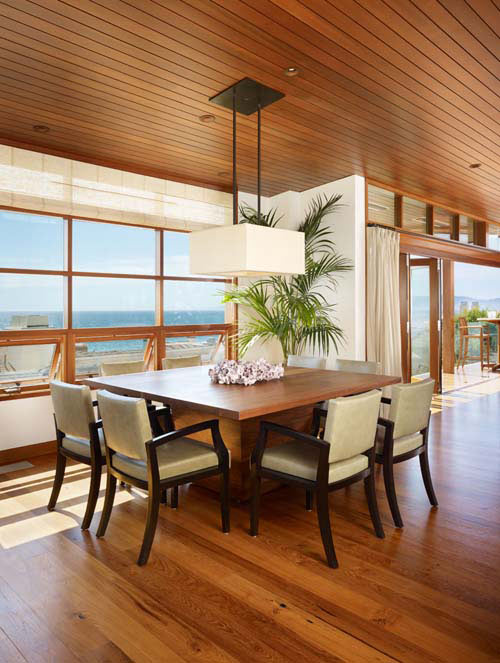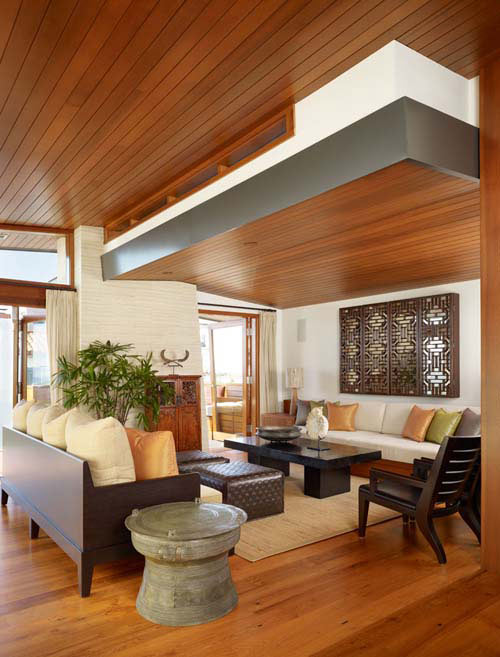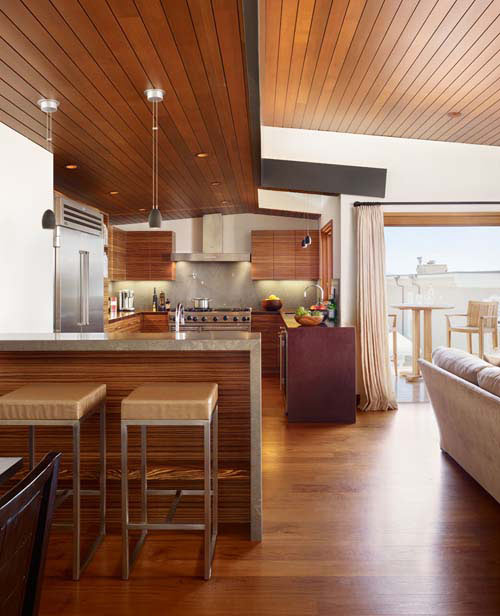 The three-story home even features an open space in the center that houses an interior Zen garden.
Photos by Eric Staudenmaier.