Efil Türk created a fun, new project that takes your basic flat puzzle to a new level. The Geometrical Puzzle is made up of 540 geometric puzzle pieces that aren't made of your typical cardboard – they're made from resin.
Each puzzle piece is made of crystal epoxy resin using a molding technique to get their solid, three-dimensional shape. Not only are the pieces handmade, the puzzle itself is packaged by hand.
The finished puzzle is 45x45cm and can even be framed for the wall!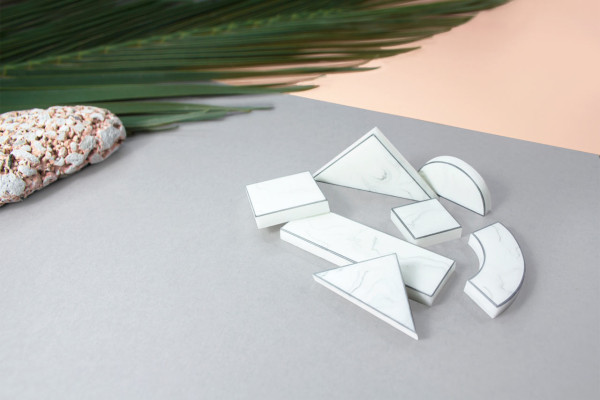 The puzzle is available for purchase here.