3D Print Your Way to Organization With Melt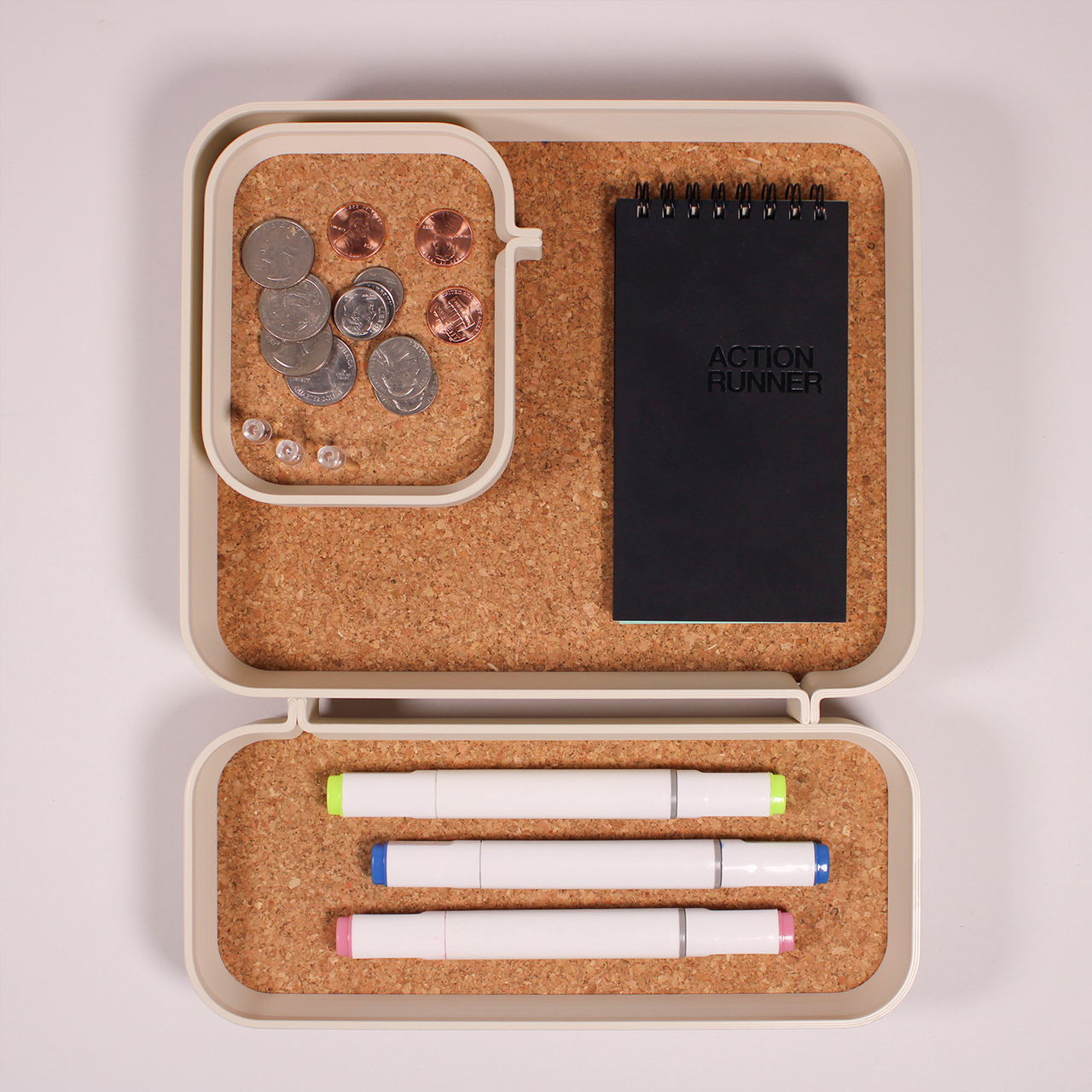 3D Print Your Way to Organization With Melt
1/12 Photos
2/12 Photos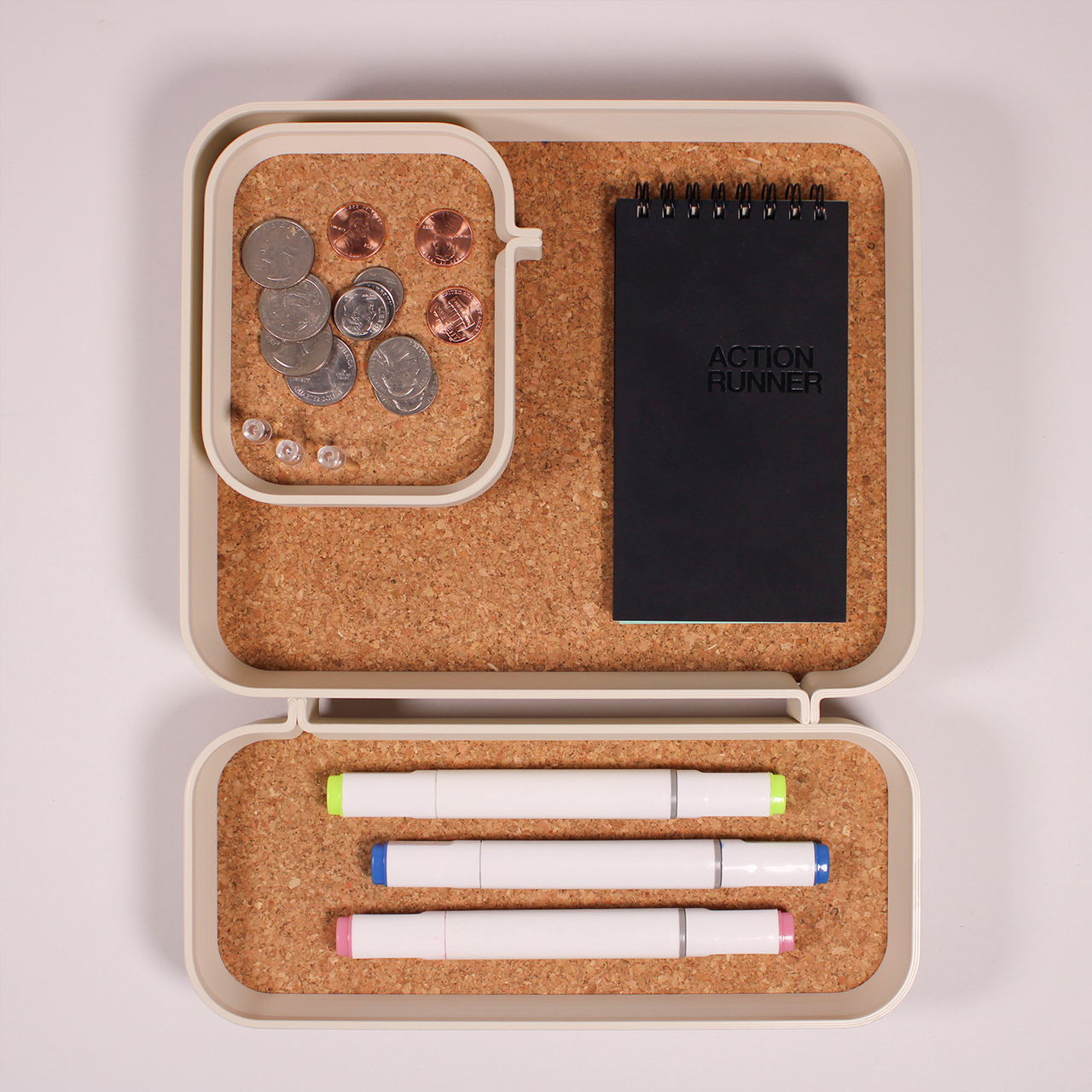 3/12 Photos
4/12 Photos
5/12 Photos
6/12 Photos
7/12 Photos
8/12 Photos
9/12 Photos
10/12 Photos
11/12 Photos
12/12 Photos
Neat freak? Perfectionist? Type A personality? Meet Melt, a brand founded by Ben Hopkins of Studio Hopkins specializing in the design and manufacturing of 3D-printed products for work and life. Currently, there are four standard products available, with the option of customization of existing products or custom design and the fabrication of project or brand specific products. The 50/50 Caddy stores your daily work supplies, while three stackable Strap Trays nest together to corral small objects. Slice's desktop tray supports a cork space divider and headphone hook, and Creature Lamp is articulated lighting available in wall mounted or panel mounted options. It runs on battery powered LED and is rechargeable.
Melt 3D prints with bio-based filaments made from recycled food packaging waste, then combines bio-based filaments with other compostable or renewable materials, such as cork. The manufacturing process uses two types of PLA (polylactic acid) filament, which is plant-based. ReFlow Matte rPLA is derived from cornstarch and recycled food packaging waste, and Polymaker PolyTerra PLA is a bio-based filament with a smooth matte finish. For every spool of material purchased, one tree is planted (in the region where the spools are sold) in partnership with One Tree Planted.
The other main material used in Melt's products is cork. Natural, renewable, and recyclable, it's biodegradable and environmentally friendly because only the bark of the cork oak tree is harvested. Did you know that cork trees can live for up to 300 years? One tree can supply us with raw materials for generations!
To learn more about Melt's product offerings, visit meltmfg.com.