We all know and love the sculptural bulbs that Plumen makes and now the designer bulbs will have an exclusive 3D printed shade, called Kayan, to live within. Plumen partnered with the Italian 3D printed brand Formaliz3d to design a tailored shade to complement the curvy silhouettes of the Plumen bulbs.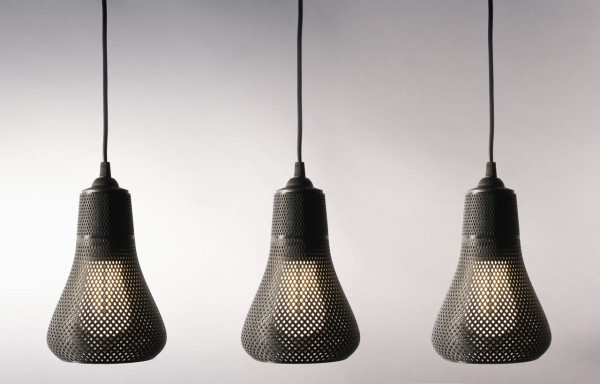 The soft sloping sides of the shade enhance the organic outlines of the Baby Plumen 001 and the Original Plumen 002 bulbs, while letting light escape through its punctured sides. The design allows the shape of the bulb to be seen through the shade while also casting unique shadows around the room it's displayed in.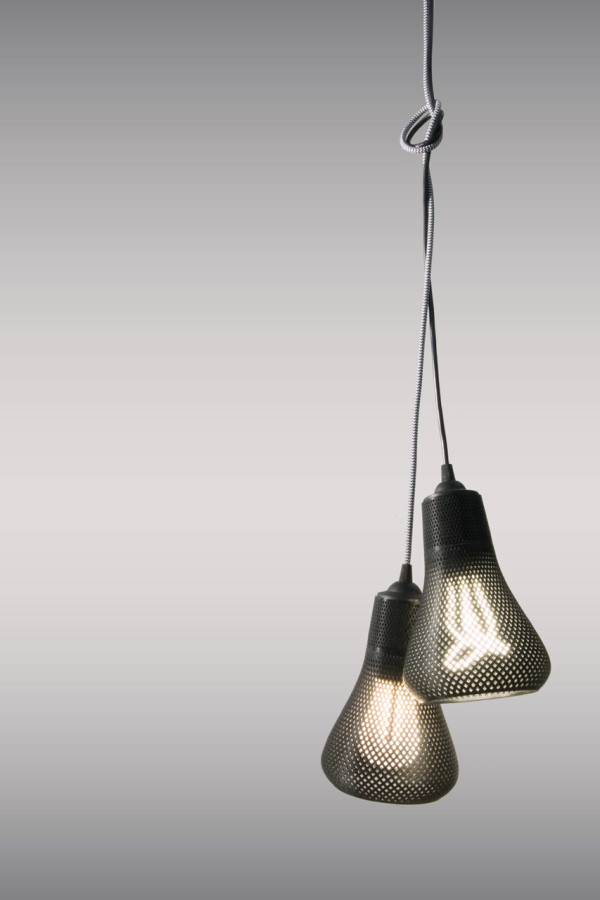 3D printing allows Plumen the opportunity to create completely customized accessories for the unique shapes of their bulbs.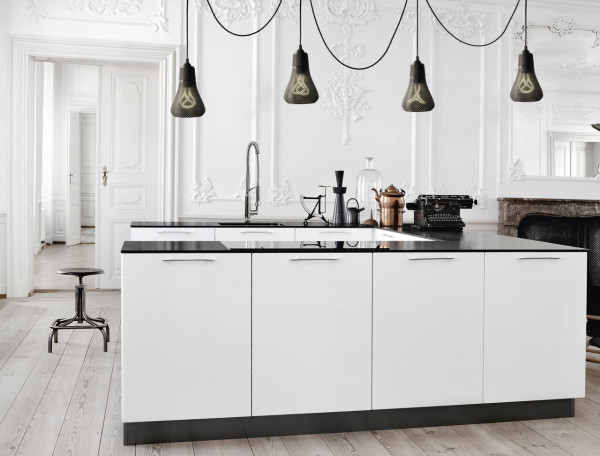 Kayan debuted at Fuorisalone 2015 during Milan Design Week for Formaliz3d.