4 Must-See Art Exhibitions in New York This Summer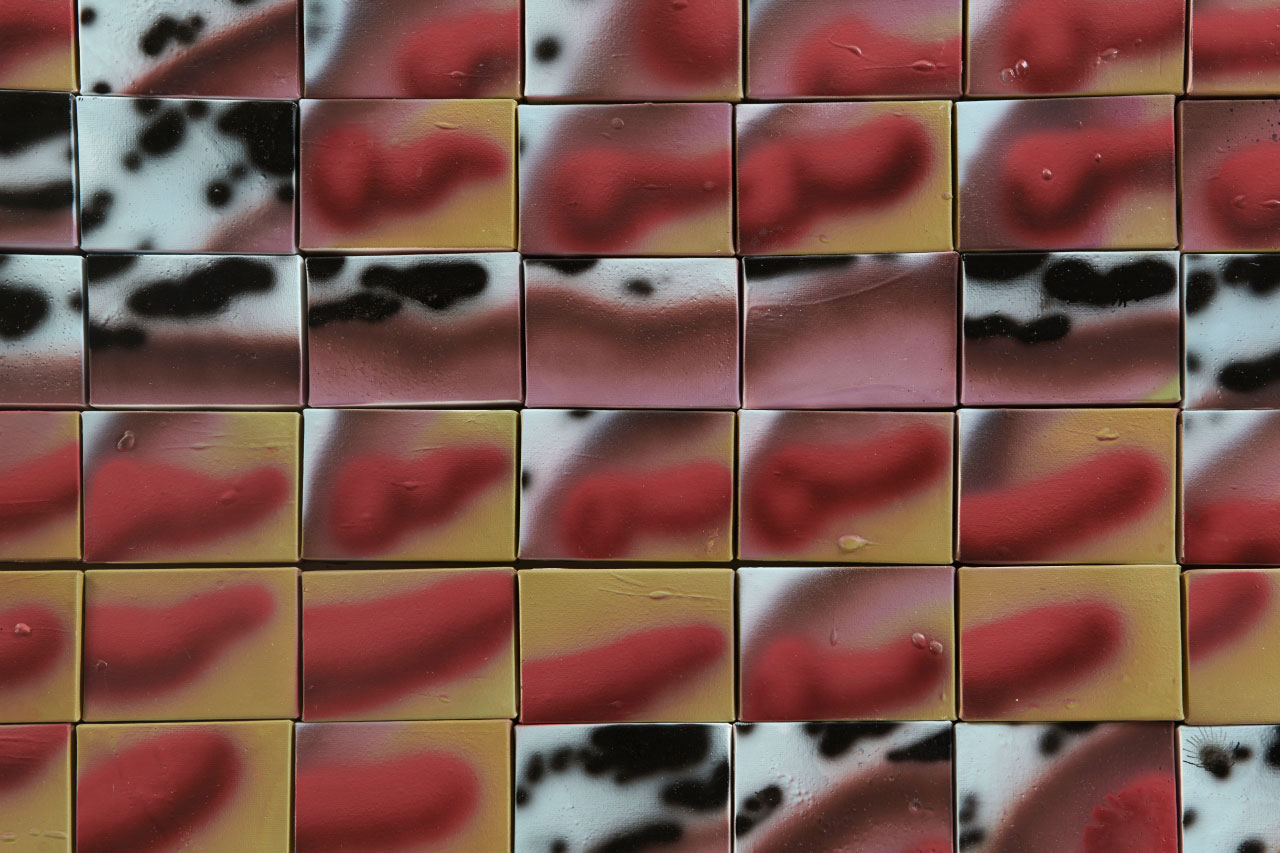 4 Must-See Art Exhibitions in New York This Summer
1/23 Photos
2/23 Photos
3/23 Photos
4/23 Photos
5/23 Photos
6/23 Photos
7/23 Photos
8/23 Photos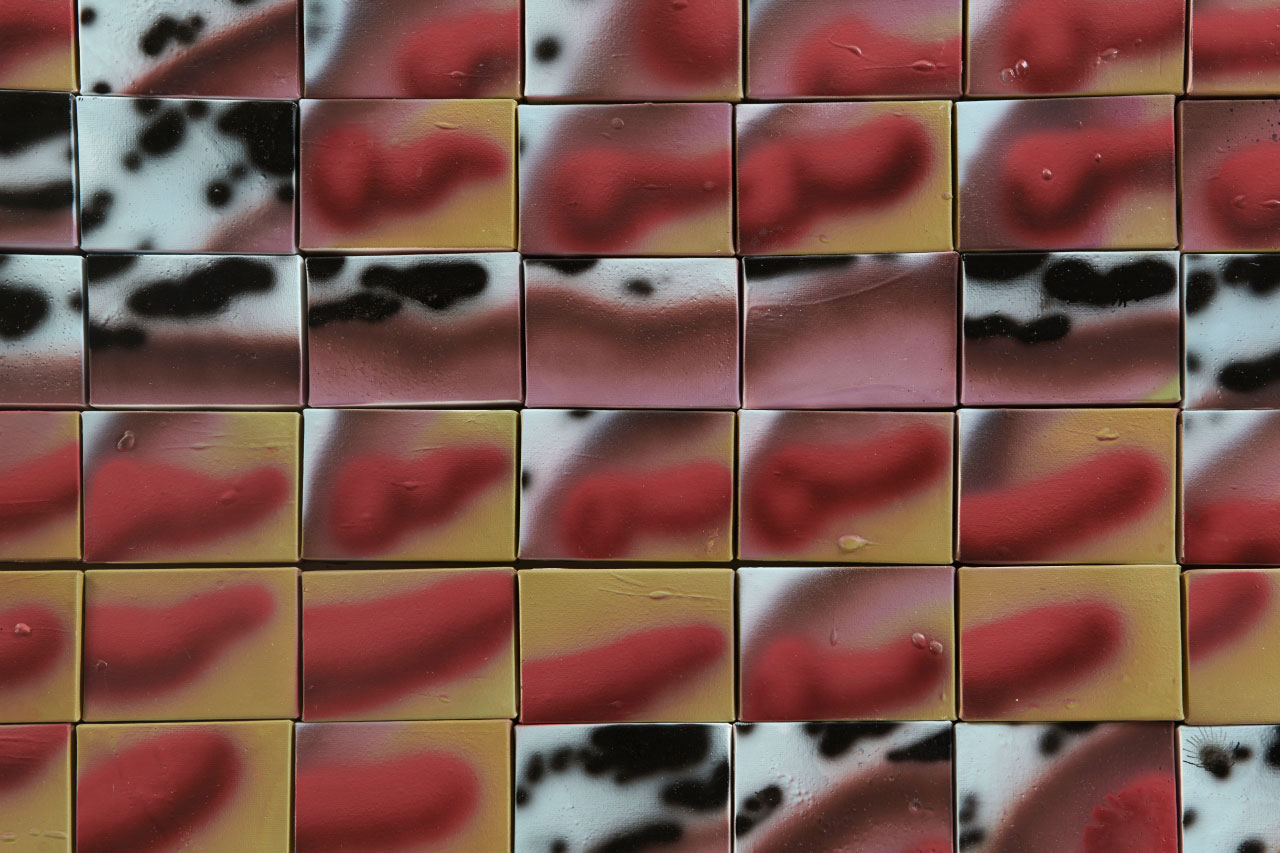 9/23 Photos
10/23 Photos
11/23 Photos
12/23 Photos
13/23 Photos
14/23 Photos
15/23 Photos
16/23 Photos
17/23 Photos
18/23 Photos
19/23 Photos
20/23 Photos
21/23 Photos
22/23 Photos
23/23 Photos
New York galleries are currently observing "summer hours" (closed on weekends), but there are some exceptional under-the-radar gems worth sneaking out of work a little early on a weekday. Innovation, curiosity, intelligence, and visual sparks link my four favorite gallery exhibitions on view now in New York.
Doyle Lane at David Kordansky Gallery
Doyle Lane (1923-2002) was an important and influential figure in 20th Century West Coast studio ceramics. This current exhibition of nearly 100 of his "weed pots" is a rare treat for long-time fans of his work, and a breathtaking introduction to those less familiar (like me, now converted to a super-fan of his work due to this show). His "weed pots," named for the unwanted garden plants, not the drug, are often not much larger than a couple inches but pack a truly tectonic visual punch. The shapes feel as vibrant as an organic previously-unknown fruit, while the glazes demonstrate a mastery of both chemistry and control. Seeing these 98 vessels in one white room sparks joy and surprise with every step.
Sculptor Ricky Swallow curated the exhibition. I love his description of the size of the openings in these vessels, "so small [that] they can appear as if they are holding a breath." If you can't visit in person, the exhibition website features great images of every single pot.
Doyle Lane: Weed Pots, Curated by Ricky Swallow is on view at David Kordansky Gallery (520 W 20th St, NYC) June 23 – August 4, 2023
Ann Veronica Janssens at Bortolami Gallery
Belgian-based artist Ann Veronica Janssens is well known for pushing the optical possibilities of glass in her sculpture. Her latest series explores "Structural Color," a phenomenon I've never before seen in glass (or any other sculpture honestly). Currently on view at Bortolami Gallery in Tribeca, this may be my favorite work by her yet.
""Structural Color" is a natural phenomenon that results in our perception of iridescent color in peacock feathers and butterfly wings. Those holographic-like colors are apparently achieved not through the actual color of pigment, but by the microscopic geometry of the feather or wing itself that refracts light in a specific way. Peacock feathers, for example, contain the brownish pigment "melanin" (the same pigment in our own skin), but through a complex surface structure, they appear to our eyes as shimmering blues and greens that may shift to purple at an angle.
Inspired by this concept, Janssens collaborated with Dr. María Boto Ordóñez, artistic researcher at KASK & Conservatorium, the school of arts of HOGENT and Howest. The resulting process involves soaking a sheet of ribbed glass at the bottom of a liquid bath containing artificial melanin. The melanin forms a skin on the bath's surface, sometimes cracking as evaporation occurs. Finally, the liquid is siphoned, slowly lowering the floating film until it makes contact with the glass.
This highly unique process produces swirls of perceived color, cracks that mimic a sheet of ice, and an iridescence that subtly shifts at different angles. It's a marriage of science and art that just opened a whole new world to me, inside and outside the gallery walls.
Ann Veronica Janssens "After the peacock wheel" is on view at Bortolami Gallery (39 Walker St, NYC) from June 23 – August 25, 2023
"Plastic Stars" at Tara Downs Gallery
"Plastic Stars" at Tara Downs Gallery may be the best group show this summer. Composed of an international set of female-identifying artists, every artwork here shares an intriguing visual "plasticity." From Charlotte Houette's psychedelic paintings with movable panels, to a large sculpture by Priscilla Jeong held together by friction and magnets, the stand-out – and my favorite paintings on view anywhere – are the visually glitching paintings by Evian Wenyi Zhang that are assembled from hundreds of small canvases.
Artist Evian Wenyi Zhang describes her process as an "image-tabulating system," seeking to represent the pull of her own eyes across a given image source. For example, a work titled "Backing Flour" (below), is composed of 442 tiny canvases, each painted separately with acrylic and airbrush and hung individually on the wall (a numbering system aids their placement every time its installed). It represents the duration and focus of her attention while she observed a screenshot of a video game that included an up-side-down firefighter (note the orange of a reflective uniform) and sacks of flour on the floor. Once "tabulated" and individually painted, canvases can be slightly re-ordered as she composes the final work, gently corrupting the data for a greater overall "truth." Her work is a meticulous system of self-perception that merges with memory, the unknowable, and aesthetic balance, all without ever giving us the actual source material.
"Plastic Stars" is on view at Tara Downs Gallery at 424 Broadway, NYC,  from June 28 – July 28, 2023. Evian Wenyi Zhang additionally has a solo show at Public Gallery in London now, worth checking out.
Harry Gould Harvey IV at PPOW Gallery
One of the most intriguing and mysterious exhibitions now is the work of Harry Gould Harvey IV at PPOW Gallery. Born in 1991 in Fall River Massachusetts, he combines a fantastical and dark medieval aesthetic with wood frames that hold a ghostly presence.
The wood in the frames is sourced by the artist from "downed trees, gilded age mansions, dilapidated factories, and gutted gothic churches," often using tiny carved details from the original structure. That material somehow retains the weight and memories of those now-gone structures adding an intense depth to the drawings that they now hold.
The best drawings are the diptychs or paneled works that feel like two points in time, or the same moment in two parallel universes. In all however, there's a sort-of phoenix feeling – as if something is being destroyed or created simultaneously. It's temptingly wondrous and frightening at the same time. The secret of the exhibition is to press the black doorbell (a small black button on the back wall) to fill the room with sounds composed by the artist – an "ambient score blending music, voice recordings, bird songs, and street sounds."
Harry Gould Harvey IV: "Sick Metal" is on view at PPOW Gallery, 392 Broadway, from June 29 – August 4, 2023
In conclusion: Summer may be "off season" for the contemporary art world, but this is the best July I've experienced in 18+ years of gallery visiting. There's plenty of visual buzz and intellectual depth that rewards anyone up for an adventure on a weekday. Here is the list again, re-grouped by location:
Chelsea:
Doyle Lane at David Kordansky Gallery (520 W 20th St), through August 4, 2023. Exhibition website
Tribeca:
"Plastic Stars" at Tara Downs Gallery, 424 Broadway, through July 28, 2023. Exhibition website (enter via the elevator directly off the sidewalk to the 3rd floor)
Ann Veronica Janssens at Bortolami Gallery, 39 Walker St, through August 25, 2023. Exhibition website
Harry Gould Harvey IV at PPOW Gallery, 392 Broadway, through August 4, 2023. Exhibition website