Located in Yangming National Park at Mt. Shamao, this 40 year old Taipei apartment had great views but it was broken up into too many smaller spaces, obstructing sight lines. Besides that, the apartment was outdated and falling apart. The grandparent owners sought the help of Archlin Studio to open it up and make the focal point be the natural landscapes surrounding the building.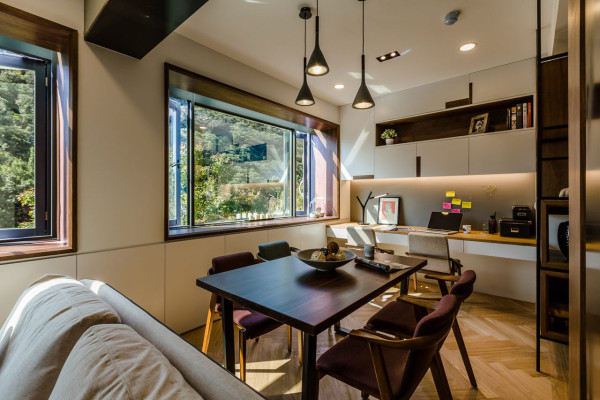 Columns and walls were removed so that natural light would fill the space and the views would be a priority.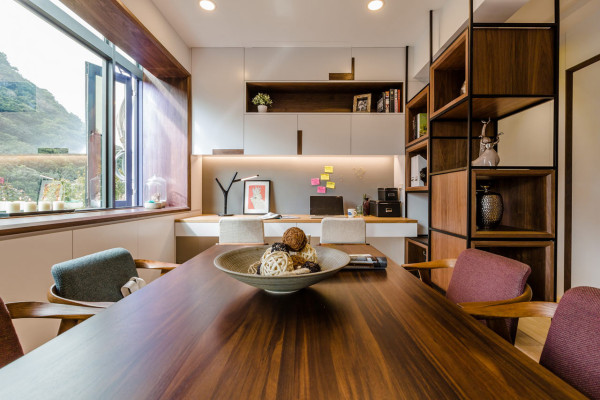 They built movable, see-through bookcases between the study and the kitchen to help define the two spaces but without closing them off. Plus, they offer added storage.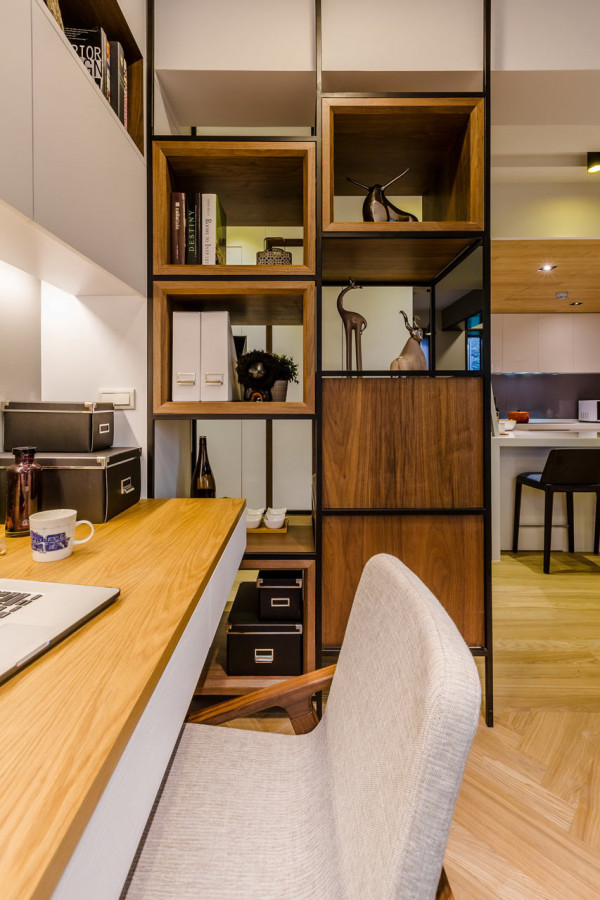 From the kitchen, the homeowners have perfect views to the outdoors.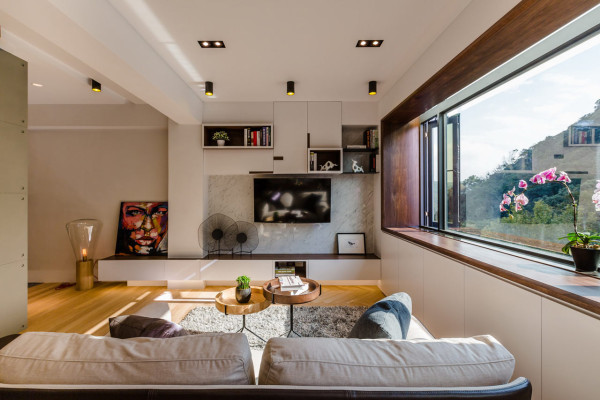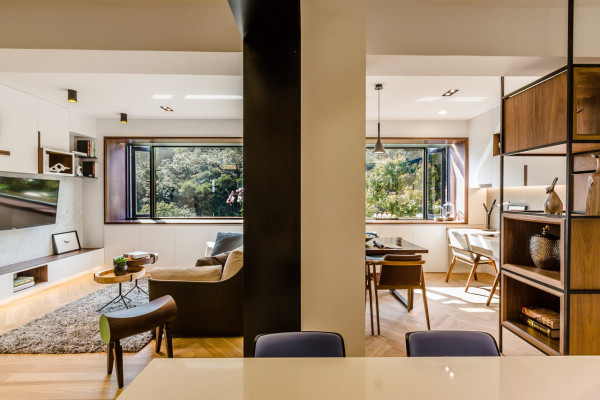 Large wooden frames were installed around the windows, essentially framing the landscape.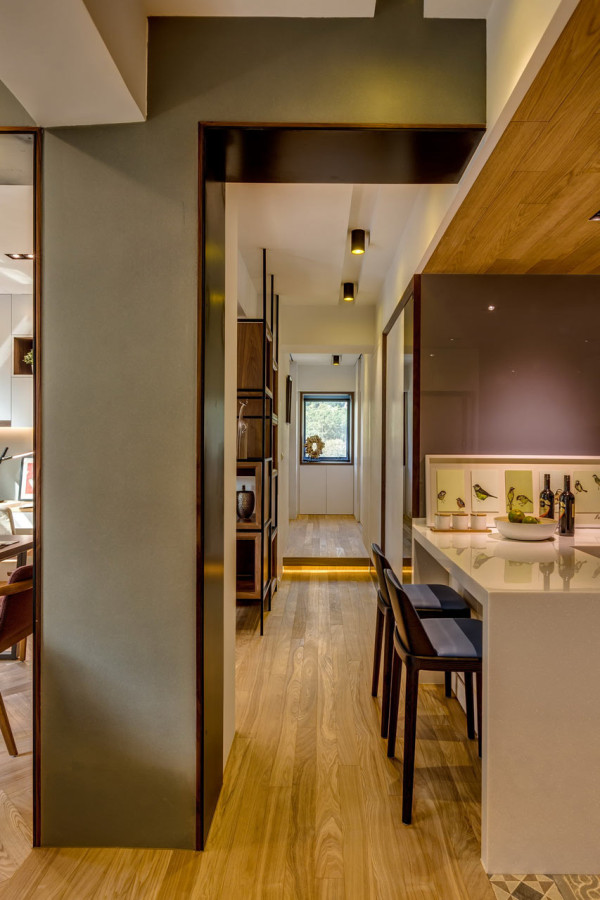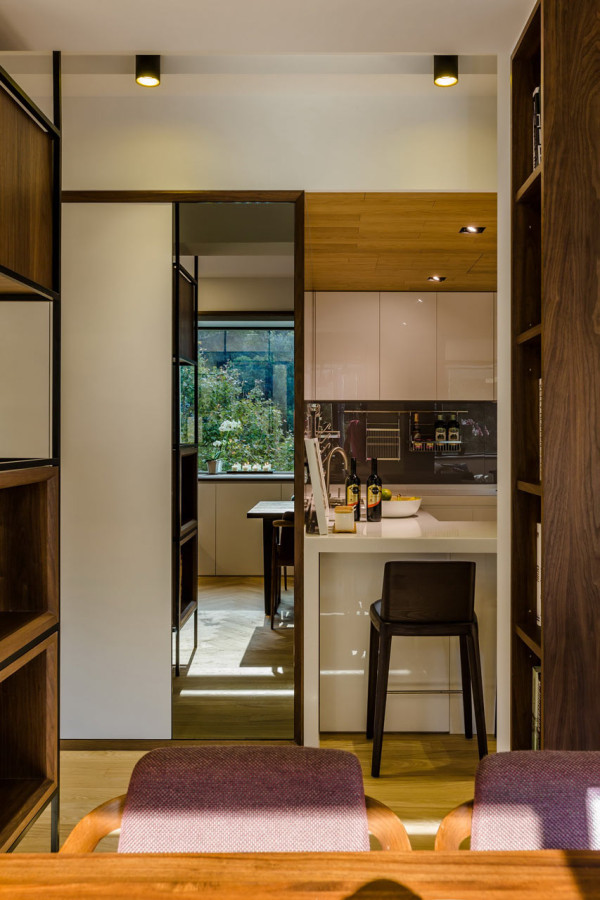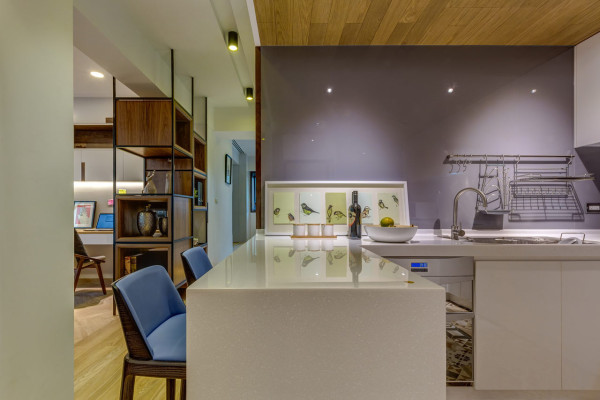 White lacquered cabinets are paired with a muted purple paint and mosaic floor tiles.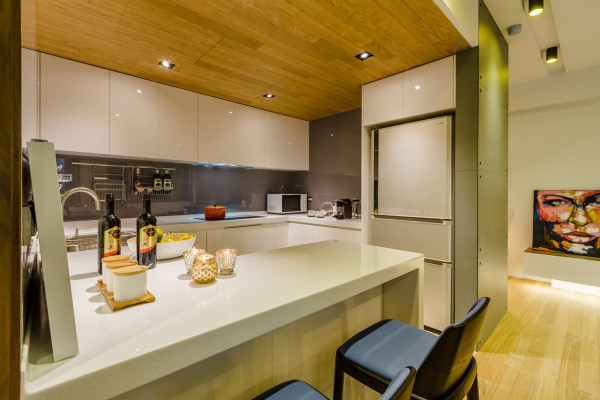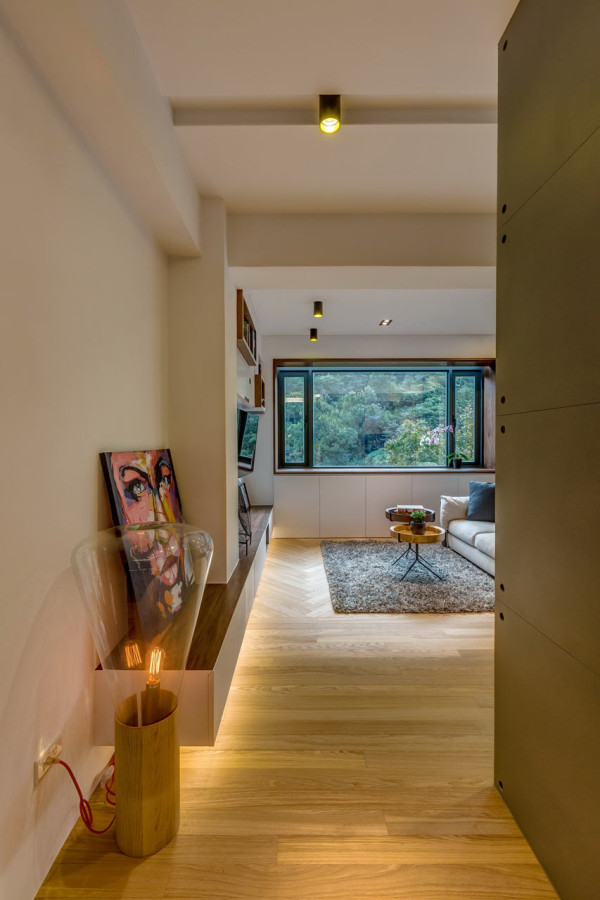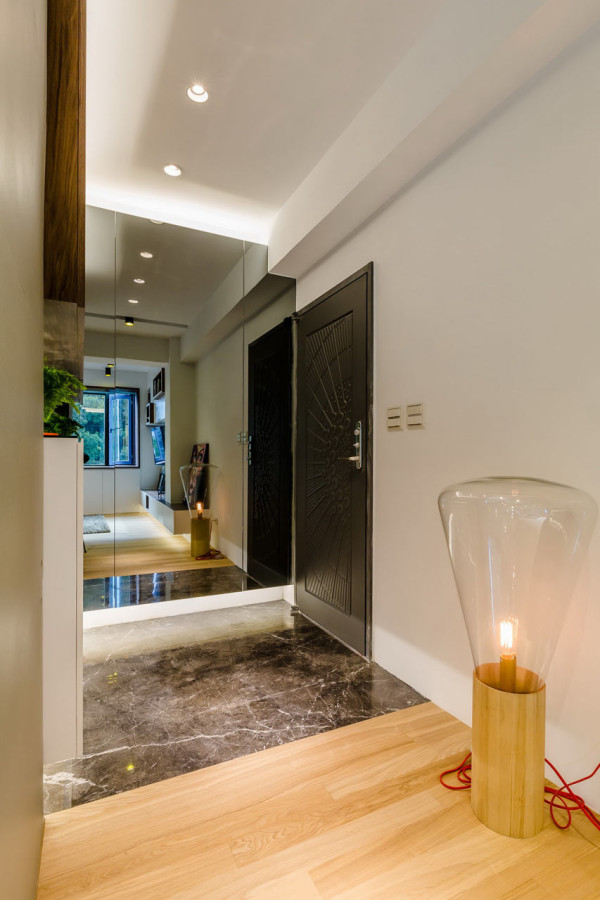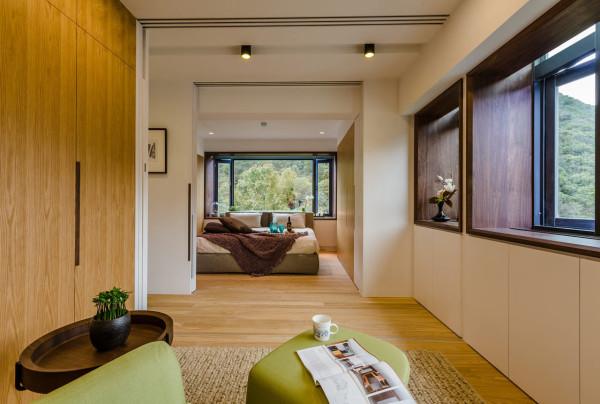 There are two bedrooms separated by sliding wood veneer panels letting the space open up into one large room if they desire.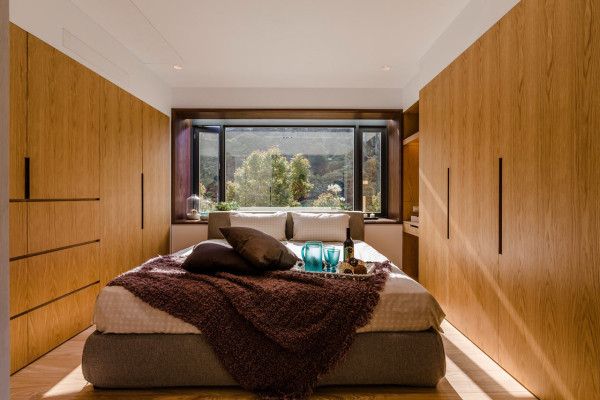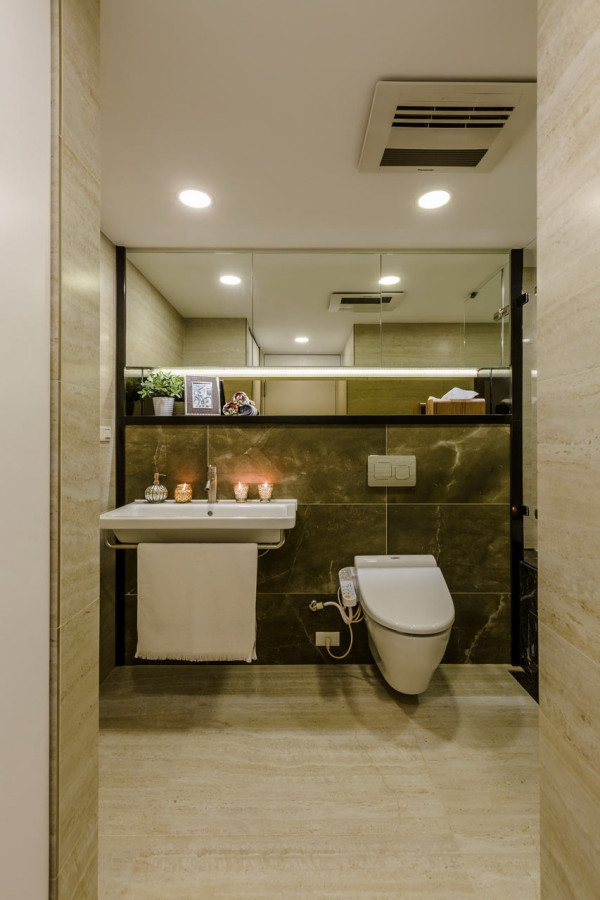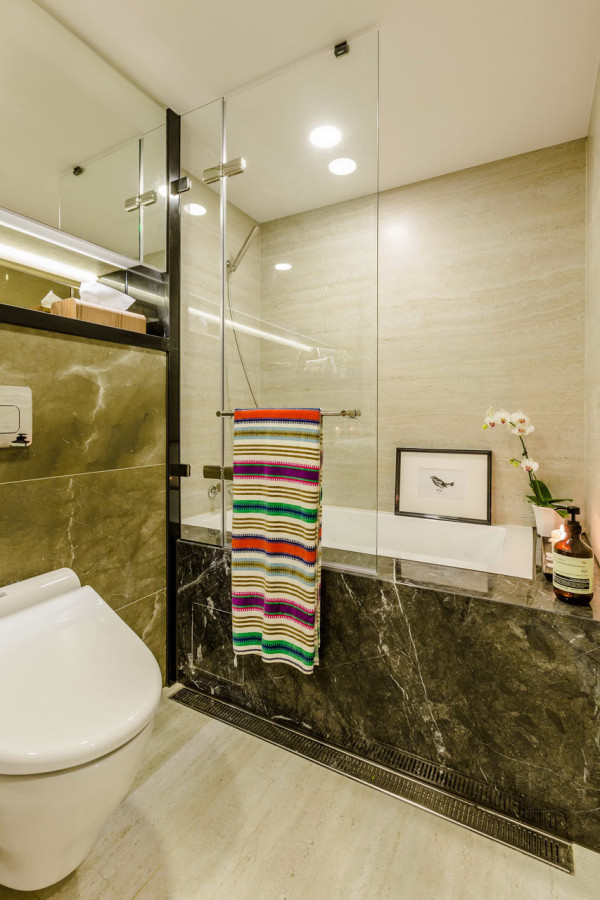 Design From Around The Web