5 Tips for Refreshing Your Outdoor Space This Spring + Summer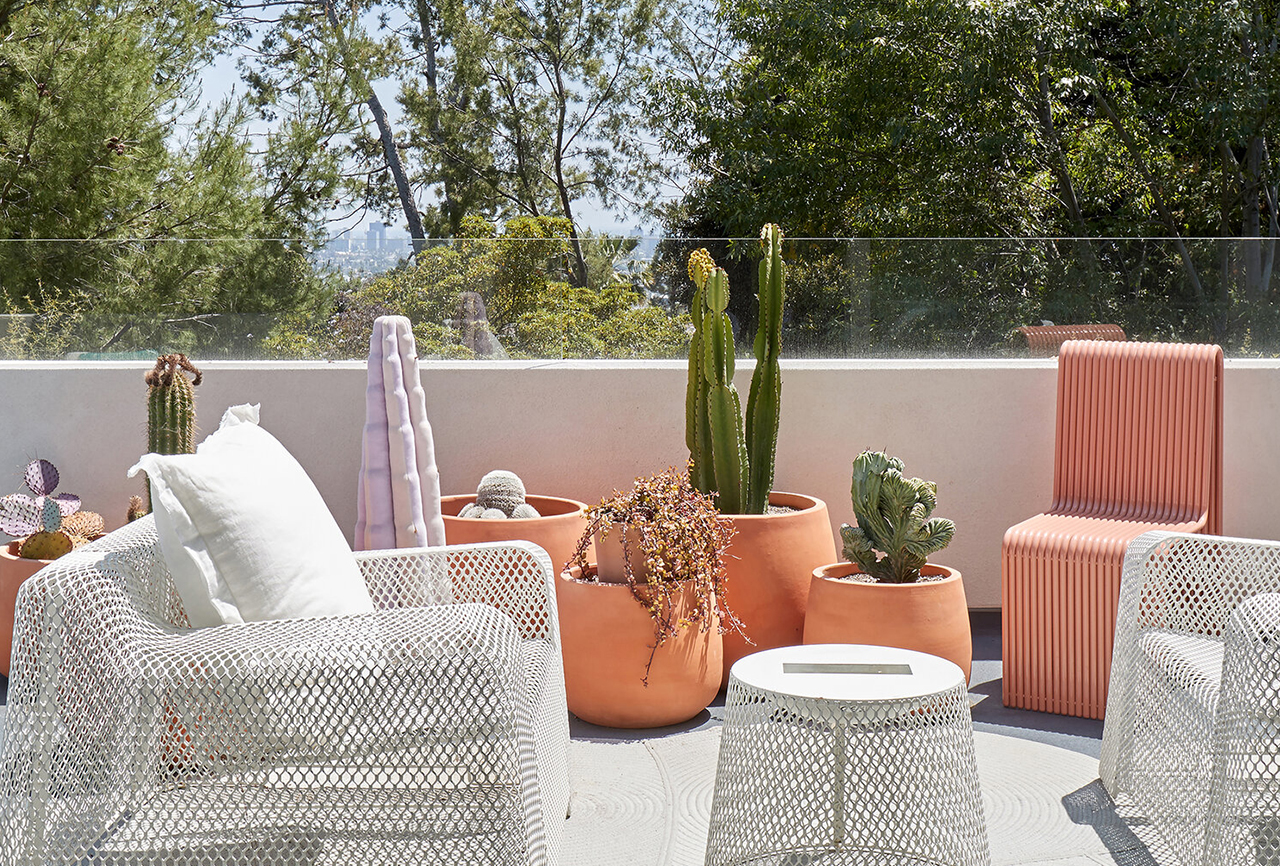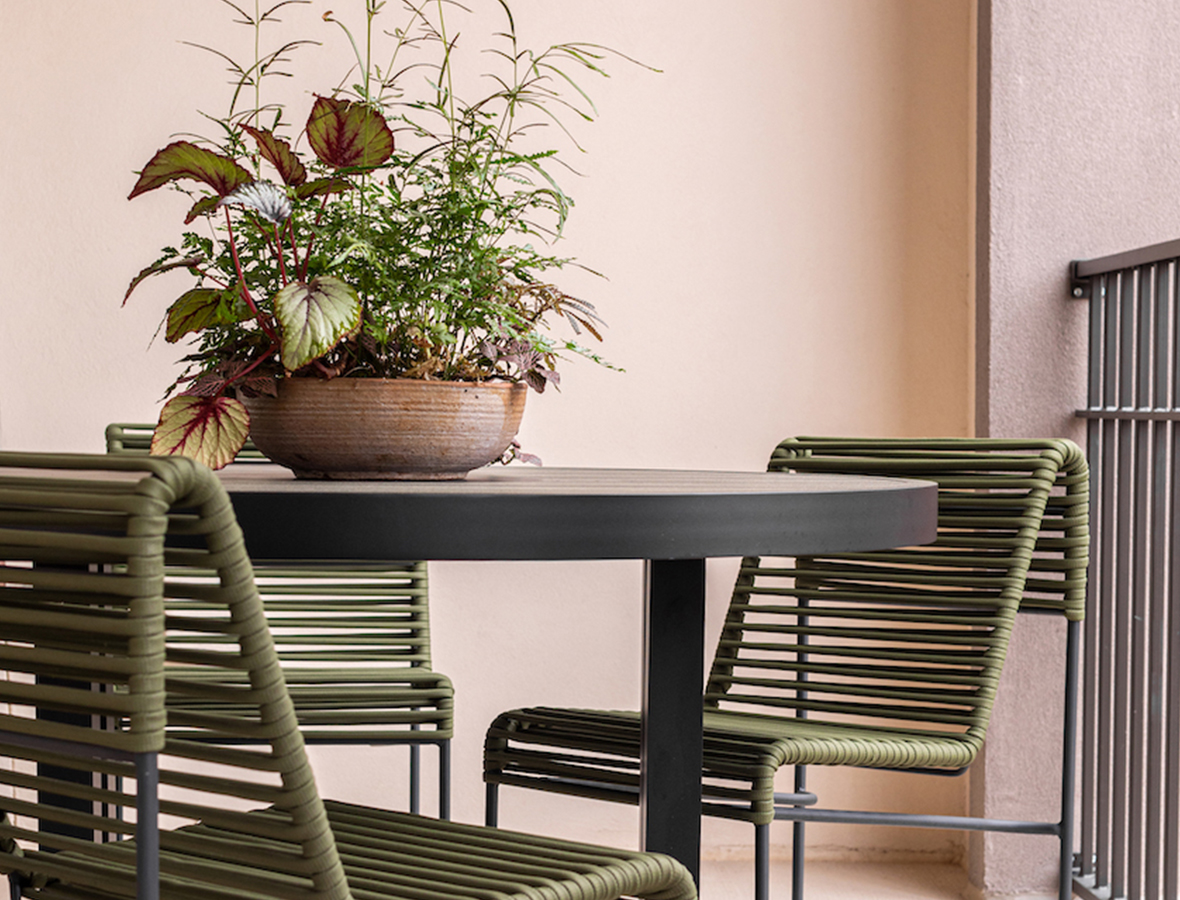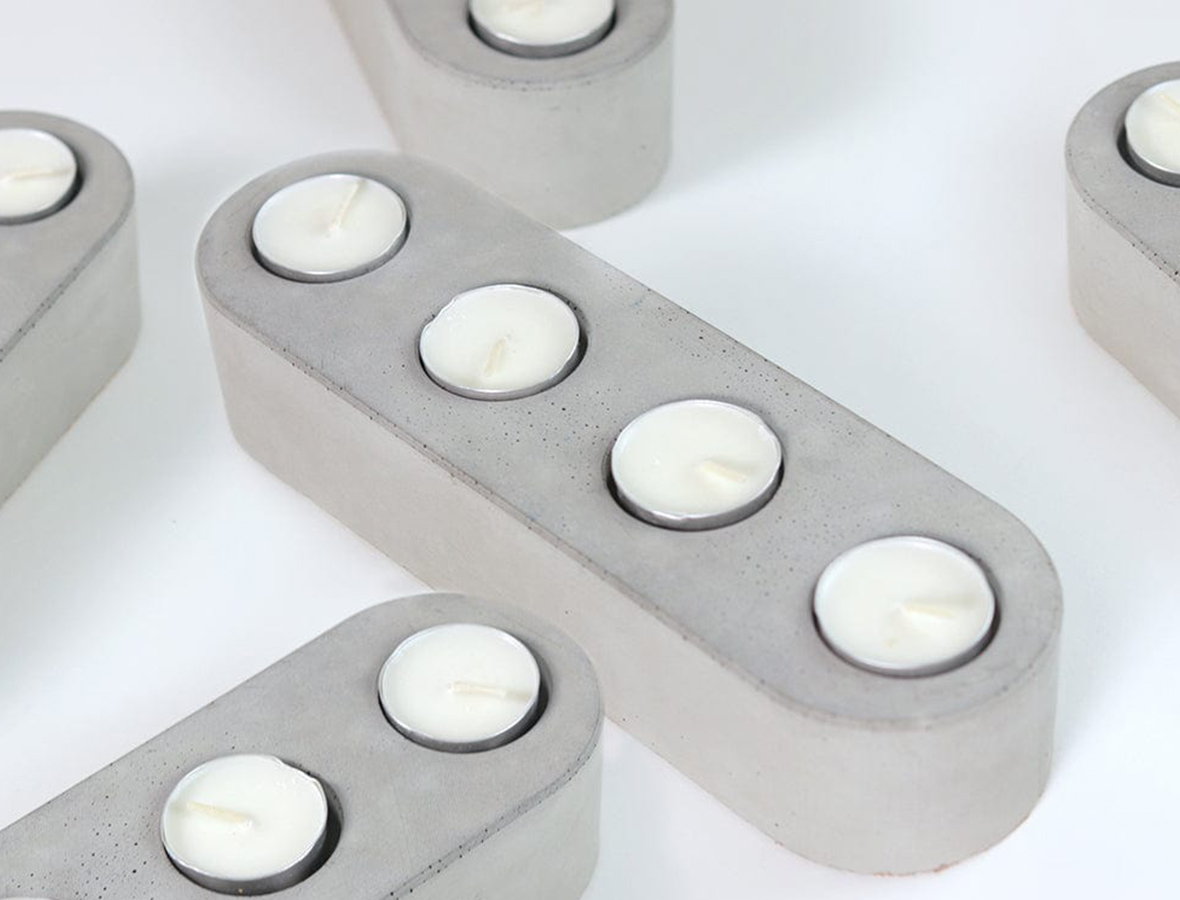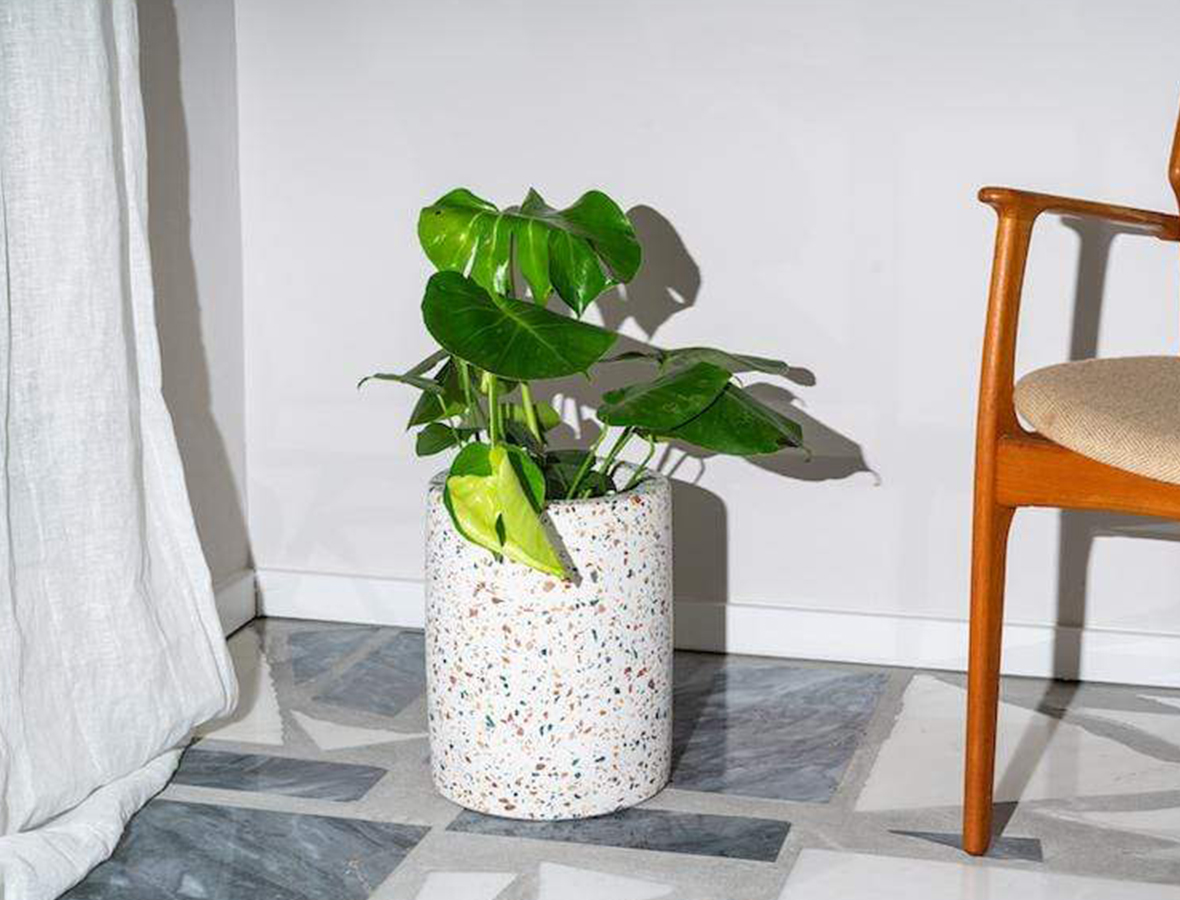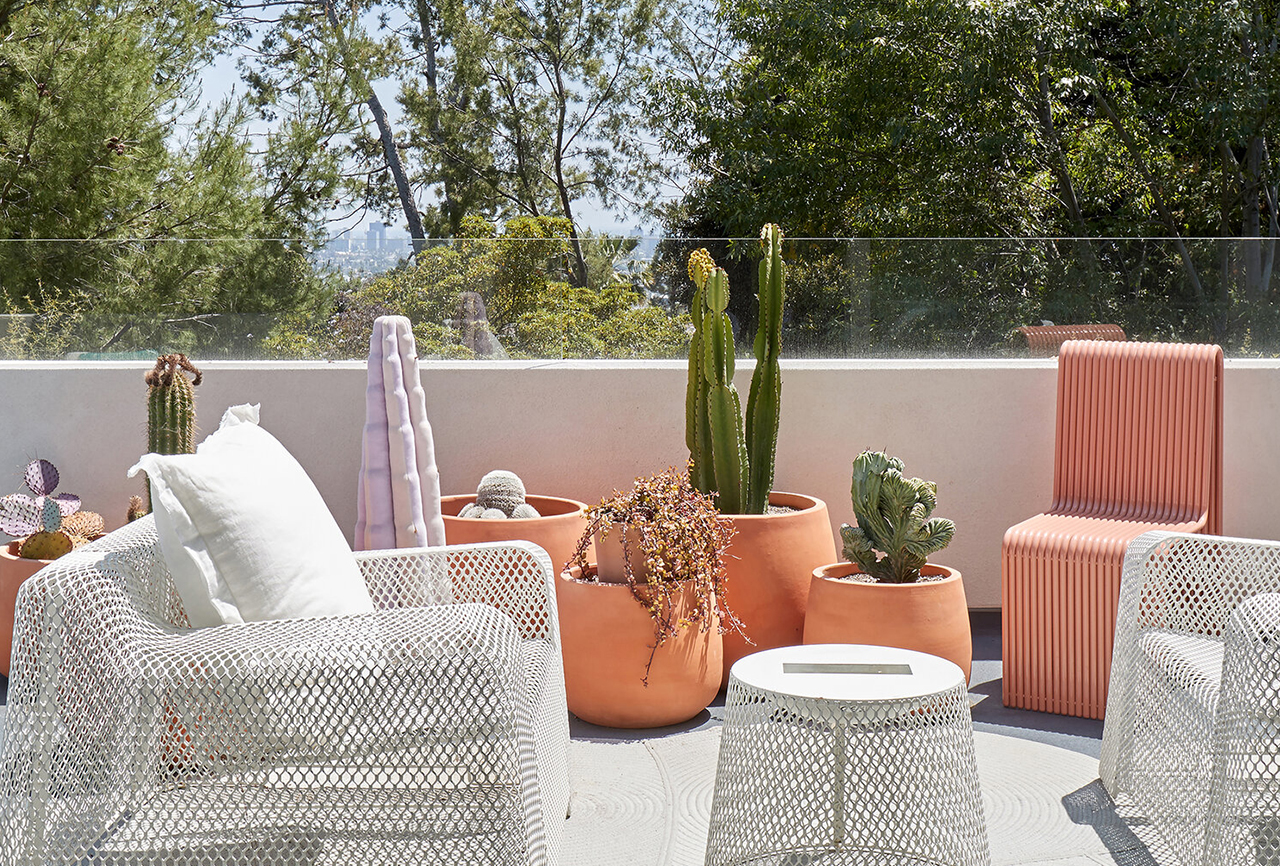 5 Tips for Refreshing Your Outdoor Space This Spring + Summer
1/14 Photos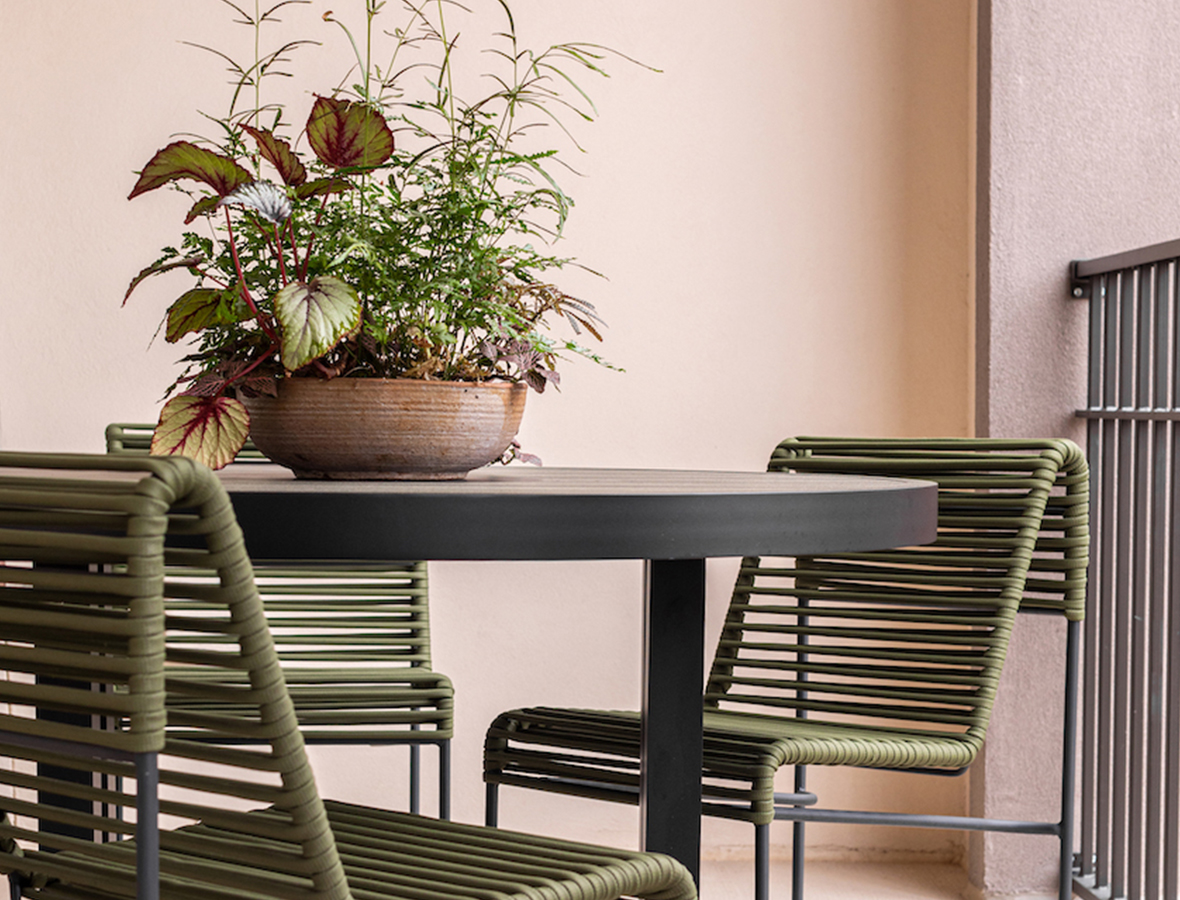 2/14 Photos
3/14 Photos
4/14 Photos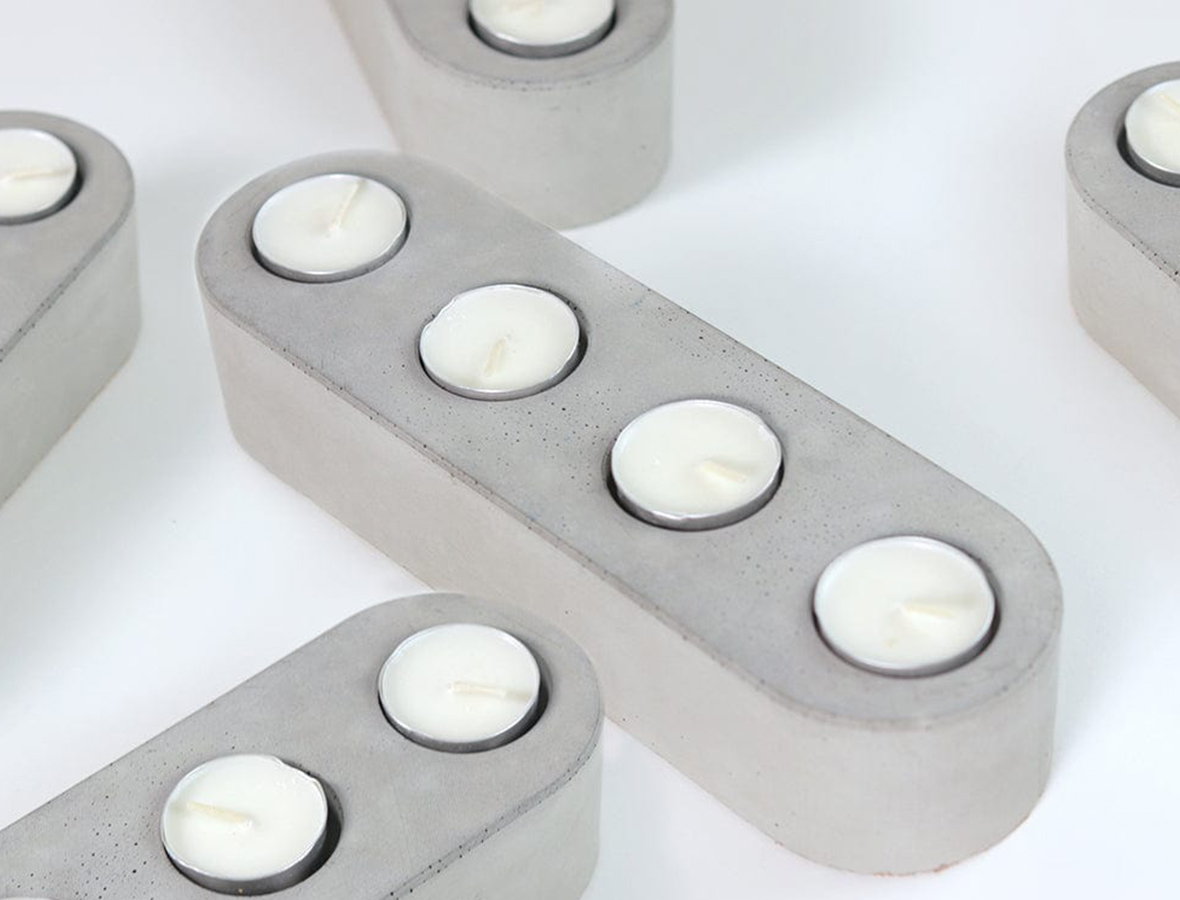 5/14 Photos
6/14 Photos
7/14 Photos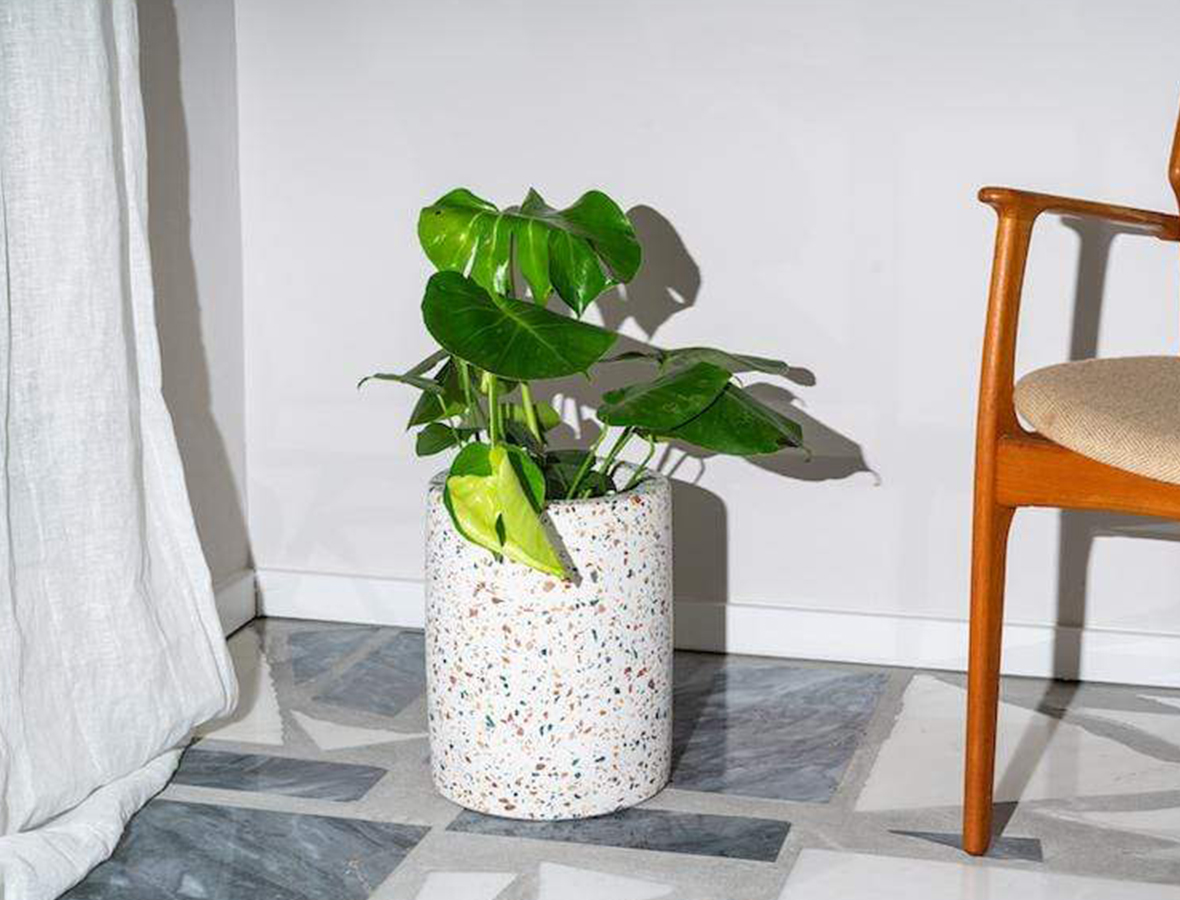 8/14 Photos
9/14 Photos
10/14 Photos
11/14 Photos
12/14 Photos
13/14 Photos
14/14 Photos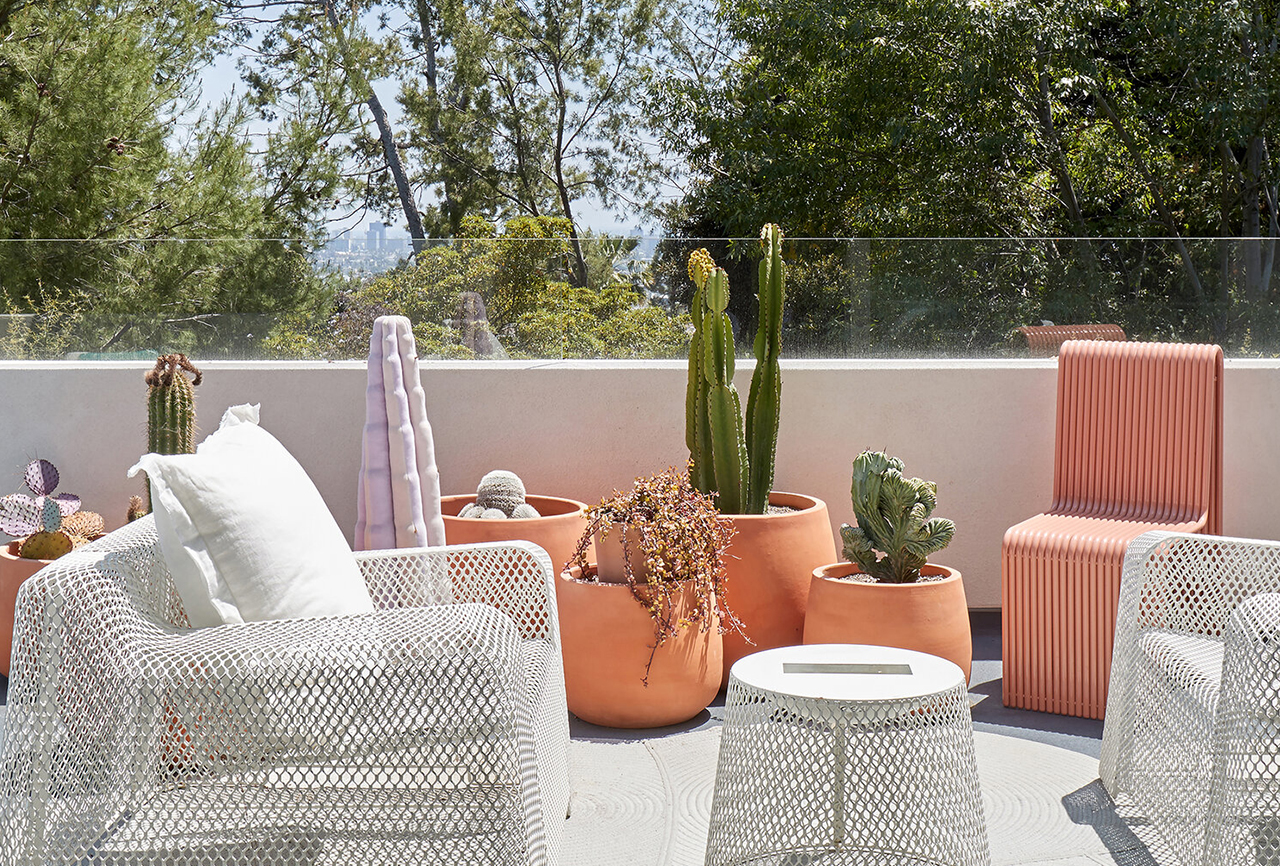 I think we can all agree that having any degree of outdoor space is a treat – and while it typically goes unrecognized and underutilized for most of the year, the spring and summer seasons is its time to shine. To prep your space for the impending sunshine and the al fresco coffees, cocktails, and cookouts it'll bring, swap out that rusting patio furniture and treat your outdoor space to a modern refresh. Whether you're working with a backyard, balcony, or anything in between, our top five outdoor decorating tips will make your outdoor space the place to be this season. Find more outdoor goods in the Design Milk Shop!
1. Furnish For Function
Any outdoor space is a luxury, so make the most of it by designing with function in mind. "Depending on the space you have – balcony or terrace vs. a more open patio – consider the use you find yourself enjoying the most and needing the most," advises Fanny Abbes, creative director of The New Design Project. Instead of cramming in all of the elements you think belong in outdoor spaces – think ahead to how you'll actually use the space. "For instance, if you crave calm mornings reading your magazine with a cup of coffee, invest in a nice cushy lounge chair with a side table – even if it takes most of the space," says Abbes. But if entertaining is more your speed, opting for an outdoor dining or lounge set will ensure every square foot is used to the max.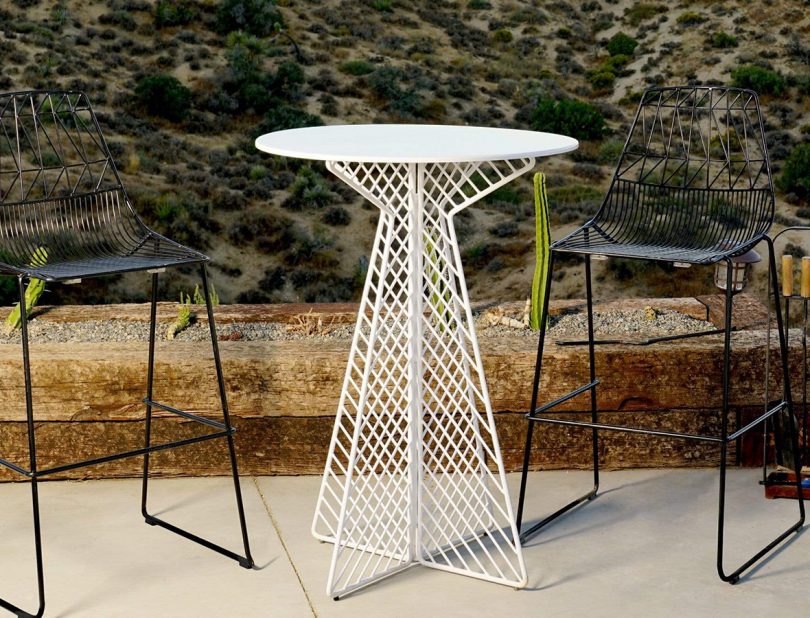 Cafe Bar Table by Bend Goods
If you love the idea of enjoying morning coffees or afternoon cocktails on your balcony, look to this Café Bar Table designed by the wire experts at Bend Goods. Made of recycled, powder-coated iron, this durable dining table easily accommodates 2, making it ideal for compact outdoor spaces. Design lovers will appreciate the simple silhouette, and the clean lines on the table's base that create an interesting cross hatched effect when they intersect! We recommend pairing them with the Lucy Bar Stools.
$470
Shop Now >>
The Original Recolored Inflatable Pool by MYLLE
Hot take: inflatable pools aren't just for kiddos! And if you've got the space to spare, this MYLLE inflatable pool is perfect for hot spring and summer days spent hanging out in the yard. MYLLE's inflatable pool is made of a heavyweight vinyl that'll outlast any flimsy kiddie pool and has a modern grid print and cool blue colorway that function as a decorative accent on its own. Most importantly, the large inflating and deflating valve makes packing away and setting up the pool a total breeze.
$100
Shop Now >>
2. Pump Up the Pillows
"An easy way to spruce up an outdoor space would be pillows," says founder and principal designer of BNR Interiors, Nicole Fisher, "They're often the least expensive option and give your space color and pattern." Find pillows that can withstand the outdoors and bring an interesting mix of shades and textures to your space. Nicole recommends going for ones with removable cushions for easy cleaning in the washer. For maximum impact, take a tip from interior designer Ghislaine Viñas' playbook and go monochromatic with your cushions.
Outdoor Navy Striped Colorblock Pillow by Jillian Rene Décor
Jillian Carmine simply doesn't miss when it comes to her colorblock pillows, and this navy striped cushion cover is specially designed to live outdoors thanks to the durable Sunbrella material. We love the modern combo of the pillow's timeless stripes and the navy colorblock – and the bold visual interest it brings to outdoor furniture. Mix and match between the square and lumbar pillow designs for a striking and cohesive striped display.
$89+
Shop Now >>
Outdoor Two Tone Colorblock Pillow by Jillian Rene Décor
If stripes aren't your speed, these two toned colorblock cushion covers bring just as much color and personality to your outdoor space. Handmade using durable Sunbrella material, the Outdoor Colorblock Pillow can withstand the elements in your yard without losing their bold look over time. It features a navy blue base and a range of vibrant complementary colors – from yellow and coral to a delightful cilantro green and cobalt blue – so you're bound to find a shade that suits your style.
$125
Shop Now >>
3. Play Up the Greenery
Leia T. Ward, luxury stager and founder of LTW Design says greenery is an often-overlooked design feature in outdoor spaces: "This step is often skipped because there can already be so much natural greenery in your yard, however, it makes a huge difference." So lay on the plants and flowers and watch your outdoor space spring to life (no pun intended). "Think about textures as much as colors," recommends interior designer Jessica Davis of Atelier Davis, "I love mixing plants in a single vessel, using ones like begonias and ferns that have interesting foliage and delicate leaf structures, instead of your standard flowering plants."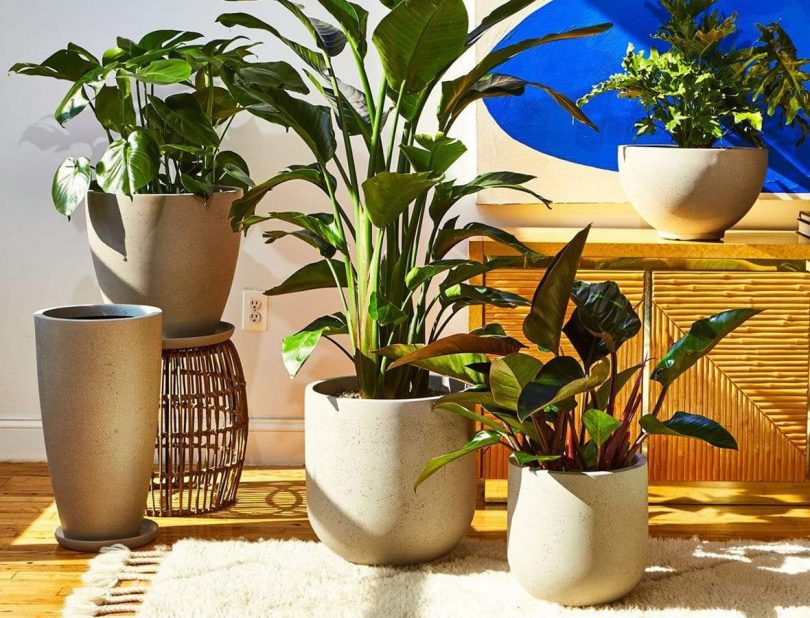 Wythe 30 Large Planter by Greenery Unlimited
"Potted plants can bring so much style to an outdoor space and can make spaces feel polished and upscale," says Ghislaine Viñas. And the simple yet elevated look of the Wythe Planter is all the evidence you need. The pot's rounded bottom makes for a modern upgrade on traditional cylindrical planters, while the high-quality fiberglass material is as elegant as it is durable. For even more visual appeal, Viñas recommends opting for matching plant pots, "Grouping of pots in monochromatic hues works beautifully."
$99
Shop Now >>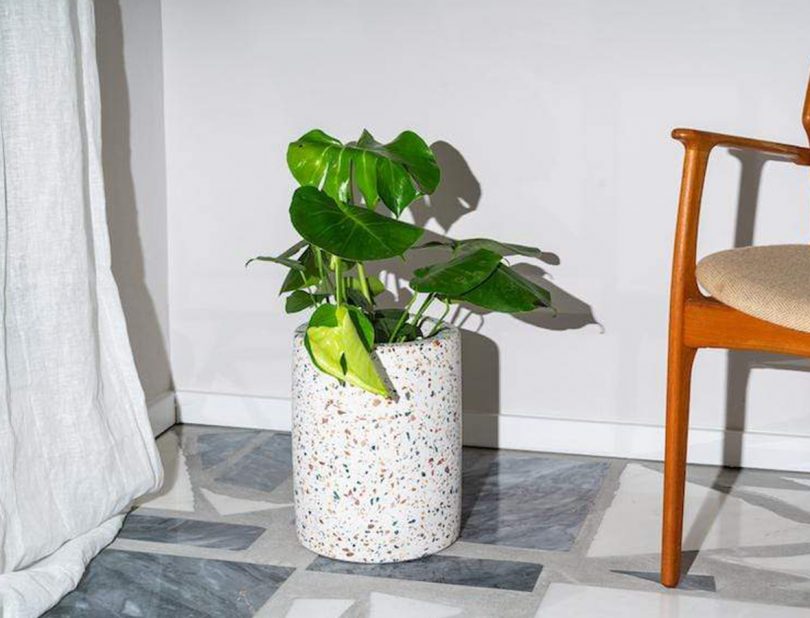 Multipurpose Terrazzo Pot by Bend Goods
We're instant fans of all things terrazzo, and this Terrazzo Pot by Bend Goods is a perfect way to incorporate the playful pattern in your outdoor space. A modern microcosm of blue, tan, and rusty hued specks sprinkled across a crisp white base; this multicolored plant pot provides ample opportunity for color coordinating across the other decorative pieces you've got outside. Bonus points for the versatile design that makes it a stylish storage vessel indoors too!
$260
Shop Now >>
4. Don't Forget About the Floor
Contrary to popular belief, you aren't doomed to live with your outdoor flooring situation forever. "After a long winter, I like to refresh the floors of my garden spaces for an instant uplift," says interior designer Maryline Damour. Sprucing up your flooring can be as simple as adding a rug or floor mat to the mix. "Layering rugs can be a way to add some unique flair and color to a space," recommends Ghislaine Viñas. When searching for the perfect outdoor rugs, prioritize durable materials that can withstand the elements and are easy to clean for maximum convenience.
Speckled Black Rectangle Floor Mat by Slash Objects
This speckled floor mat by Slash Objects is sustainably made of post-consumer recycled rubber, making it totally weatherproof and a shoe in for outdoor spaces. The simple design and resilient material make it easy to maintain too – just wash it with soapy water and pat dry. We love the modern look the chic black colorway and speckled design brings to outdoor spaces, and the fact that it's just understated enough to mesh well with the other design elements at play.
$94+
Shop Now >>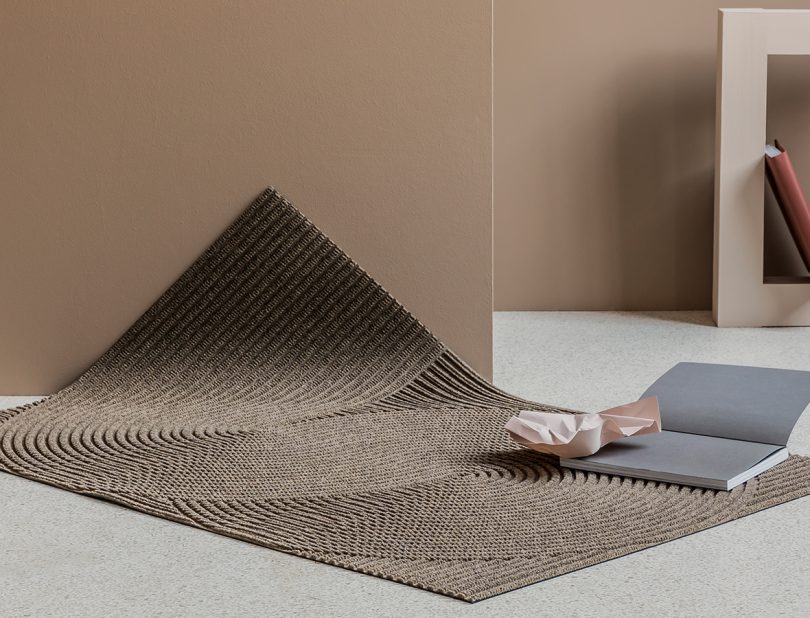 Sand Rug by Heymat
Beloved by the Design Milk team and community alike, Heymat's Sand Rug features a Zen garden-inspired design with sweeping curves and a neutral, "sandy" color. Made of 100% recycled plastic, the Sand Rug thrives in outdoor spaces and is a perfect complement to the natural textures at play in your backyard, balcony, or patio. We love the textural interest the mat's 3D design brings to your floors and the way its earthy look accentuates the natural textures seen outdoors.
$195+
Shop Now >>
5. Treat it Like an Extension of Your Interior Space
Leia Ward says your outdoor space should be an extension of your interior. "Keep the color and style consistent and furnish it as you would an interior room," recommends Ward, "decide on the color palette, furniture pieces, rug, and then layer in the accessories such as throw blankets, throw pillows, objects for coffee tables (trays, vases)." Make your outdoor space as comfortable and stylish as the rest of your home by incorporating lighting, tabletop decor, and other modern accents. "The interior and exterior furnishings should work together," advises Ghislaine Viñas, "They can be different, but similar to designing adjoining rooms, the inside and outside spaces should vibe."
Cement Candleholder by Ohio Workshop
We love this Cement Candleholder by Ohio Workshop as a centerpiece or decorative accent on your outdoor table. The hand-poured cement candleholder not only lends a modern look to your tabletop, but it also creates a textural contrast against the vibrant greens of your outdoor greenery and natural materials commonly seen in outdoor spaces. Add your own citronella votive candles for a candlelit vibe at night that also keeps pesky bugs at bay!
$35
Shop Now >>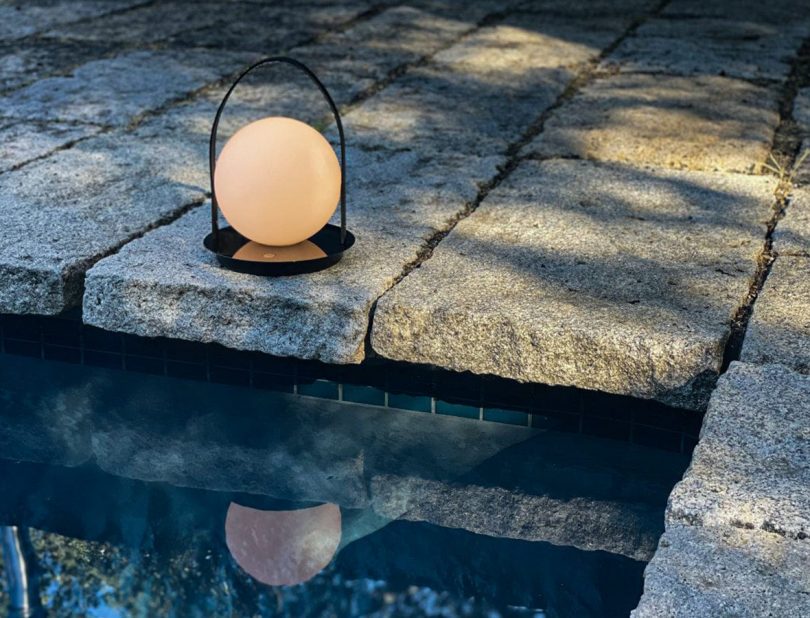 Bola Lantern by Pablo Designs
New to the Design Milk Shop, Pablo Design's Bola Lantern is the epitome of modern elegance fit for the outdoors. The spherical portable light fixture has a convenient rechargeable battery, and a luxurious leather handle effortlessly transitions between in and outdoor spaces. The glowing orb design emits a warm, diffused glow that's even more gorgeous thanks to the lantern's reflective disc-like base. Factor in the battery life that can go up to 400 hours, and you've got your spring and summer lighting sorted!
$450
Shop Now >>
Sico Coasters by Puik Design
Treating your outdoor space like your indoor ones means outdoor tabletops should get just as much love as their interior counterparts, and these Puik coasters keep surfaces protected in style. Their modern, geometric design interlocks to cover maximum surface area offering the functionality of a coaster and trivet in one – perfect for folks who plan on entertaining outdoors this season. Plus, they come in a range of playful shades so you're sure to find a set that complements your personal style.
$36
Shop Now >>
Shopping any of our outdoor finds? Share a photo of your picks and tag us @designmilk to be reposted on our Instagram!