Instead of wrapping paper or paper gift bags this year, why not give a gift inside of another gift? Like an artist-designed tote bag from Society6— a unique and eco-friendly way to wrap a present.
Flamingo Maze tote bag by Iker Paz Studio
Black Cat tote bag by Maioriz Home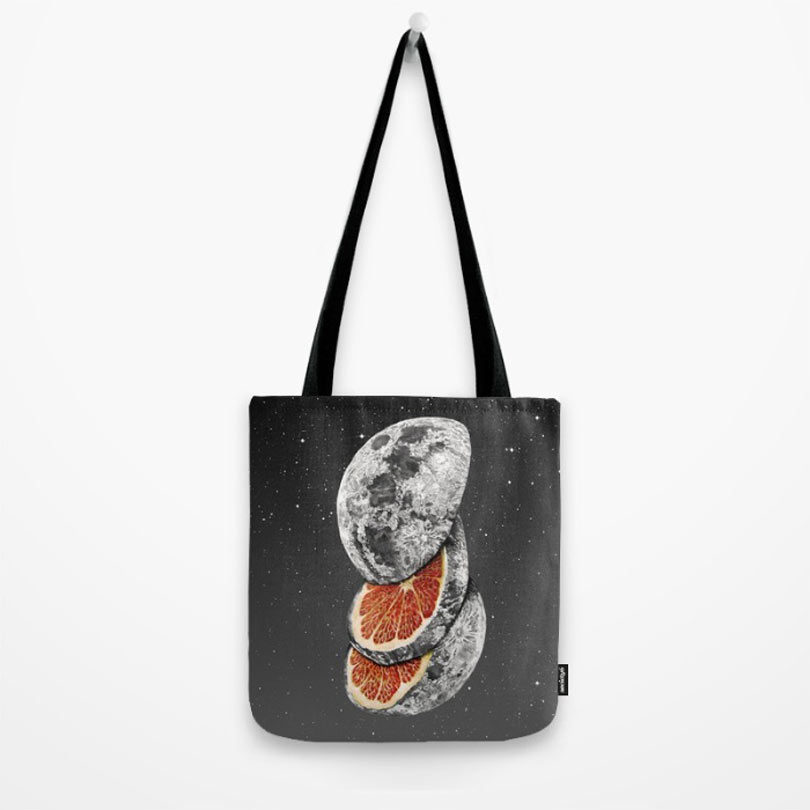 Lunar Fruit tote bag by J.P Ormiston
Such A Great Height tote bag by Picomodi
Brain freeze tote bag by Laura Graves
Eudoxia tote bag by Sofia Bonati
All About Perspective tote bag by Eugenia Loli
In an ongoing effort to support independent artists from around the world, Design Milk is proud to partner with Society6 to offer The Design Milk Dairy, a special collection of Society6 artists' work curated by Design Milk and our readers. Proceeds from the The Design Milk Dairy help us bring Design Milk to you every day.

Design From Around The Web