8 Modern Candle Holders To Brighten up Your Life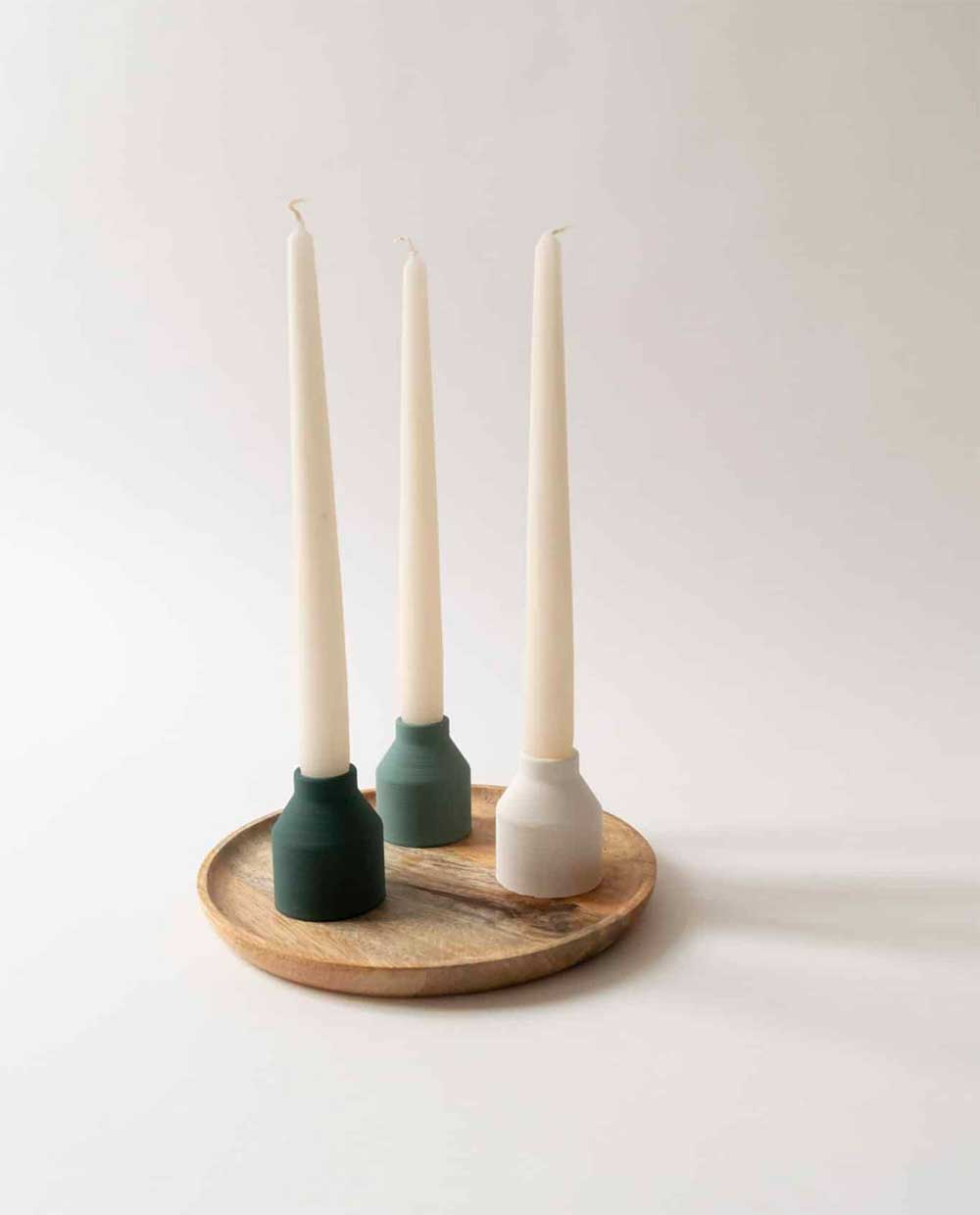 8 Modern Candle Holders To Brighten up Your Life
1/9 Photos
2/9 Photos
3/9 Photos
4/9 Photos
5/9 Photos
6/9 Photos
7/9 Photos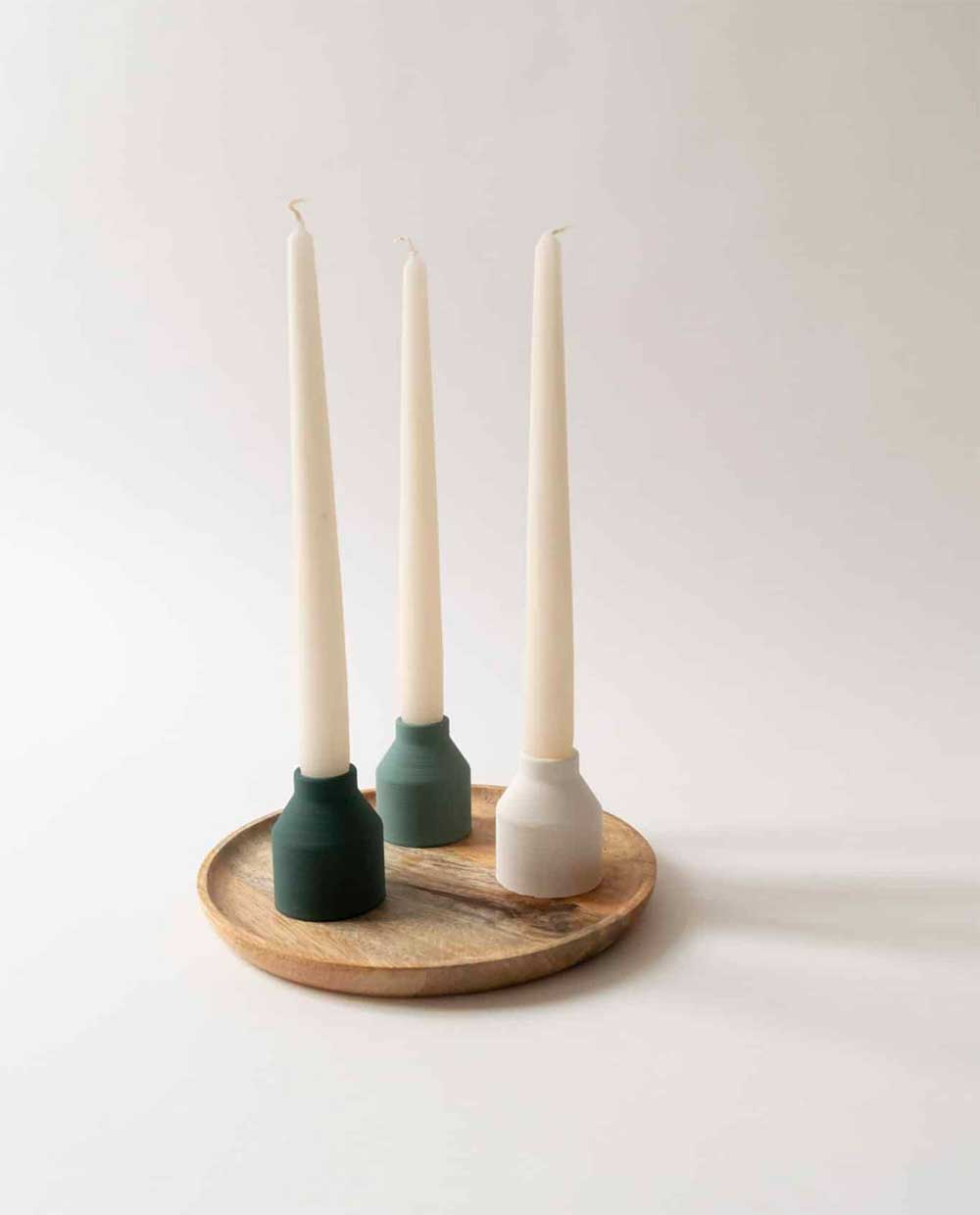 8/9 Photos
9/9 Photos
We know candles emit a glowing aura of light when lit, but they also tend to bring a sense of calm and comfort to those near them. If your first thought is that a scented candle is required to make that happen and it's not your thing, you can still add a candle or two to the mix in the form of a taper and a candle holder that aligns with your aesthetic. Plus, when you've burned the taper candle down, you don't have to throw it all out – you simply pop a new one into the candle holder and you're good to go all over again. If you're new on your candle journey and not ready to invest a lot, we have you covered. If you're more of a candle connoisseur and you're prepared to take a bigger leap, we're here for you. From the lower end of the pricing spectrum on up, here are some of our favorite modern candle holders to help brighten up your life and space!
FLAME SHORT LUXE Candle Holder by Bendo \\\ $25
(Available in Copper, Black or White)
Ply Terrazzo + Steel Candle by Puik Design \\\ $28
(Available in Black or White)
Harry Candle Holder (Set of 2) by House Raccoon \\\ $55
(Available in Fern Green, Moss Green or Snow White)
U Candle Holder by Tina Frey Designs \\\ $81
(Available in Black, White or Brushed Brass)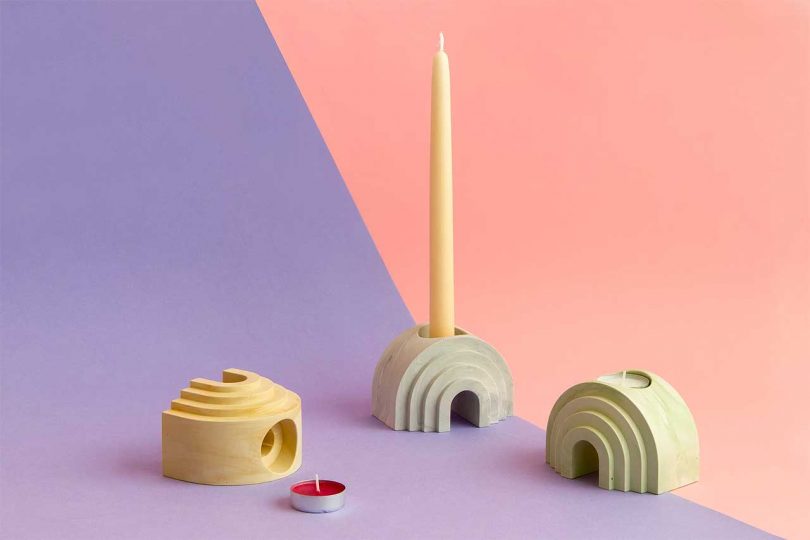 Marble Finish Candle + Tealight Holders by Extra&ordinary Design \\\ $83
(Available in Apricot, White Marble or Olive Green)
BRISTOL Candleholder Small – Sand by MARdiROS \\\ $85
(Available in Sand or Black)
The Pebble Candle Holder by hollis+morris \\\ $260
(Available in W.Oak Natural, Walnut or W.Oak Black)
Swirl Multi Candelabra by Tom Dixon \\\ $450
>>> Check out more candle holders by visiting the Design Milk Shop here! <<<

Through September, we are donating 1% of the Design Milk Shop sales to Designs for Dignity. Click here to read the Design Milk Mission for our commitment to donations, diversity, equity, + anti-racism action.