9 Lunch Boxes + Accessories That'll Get You Excited About Packing Lunch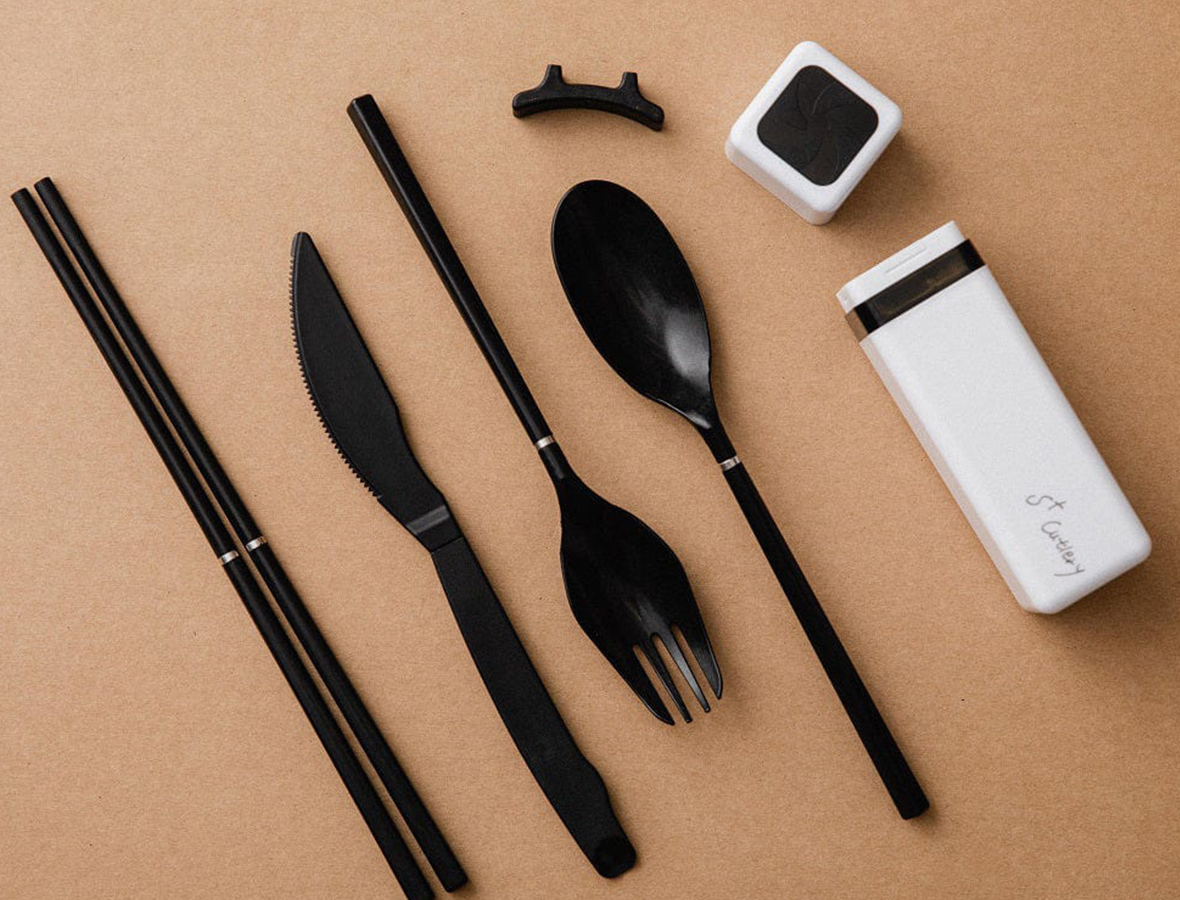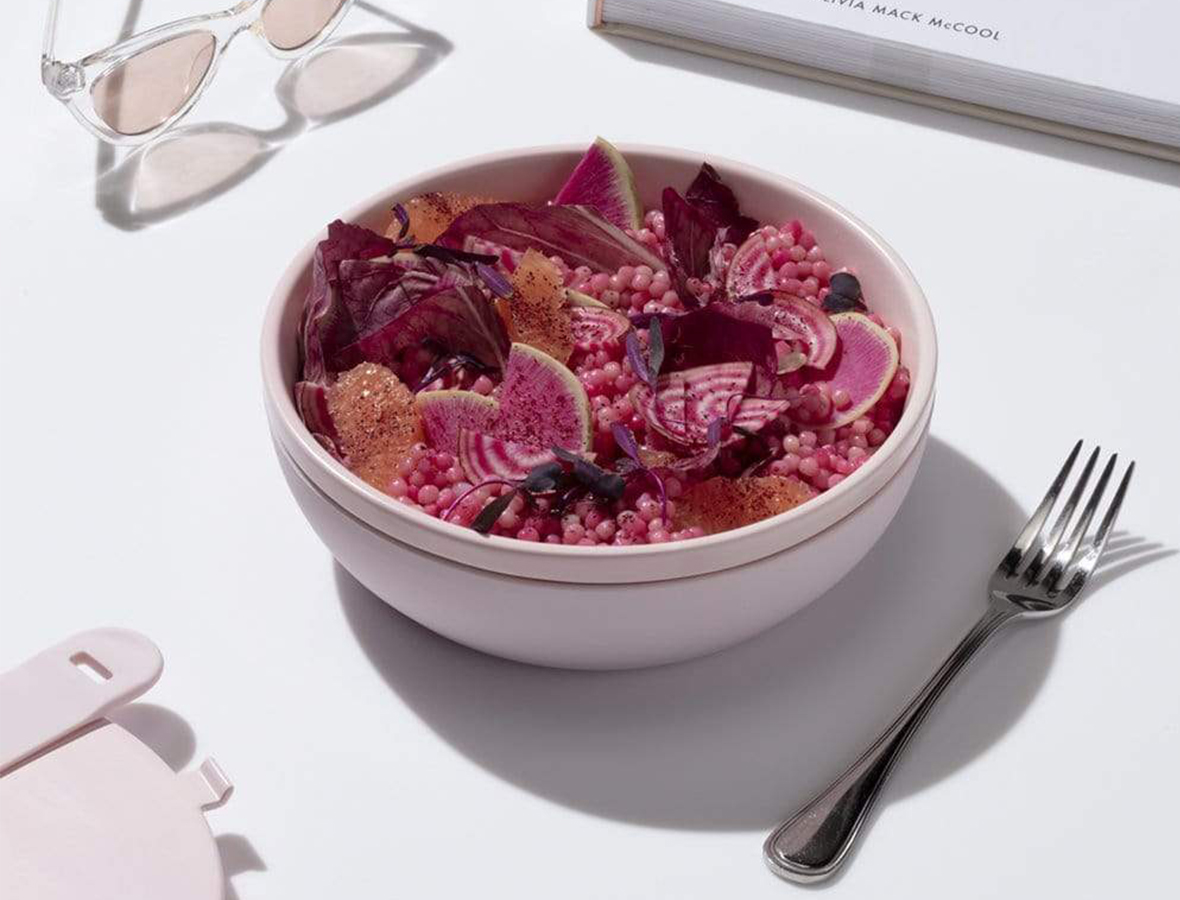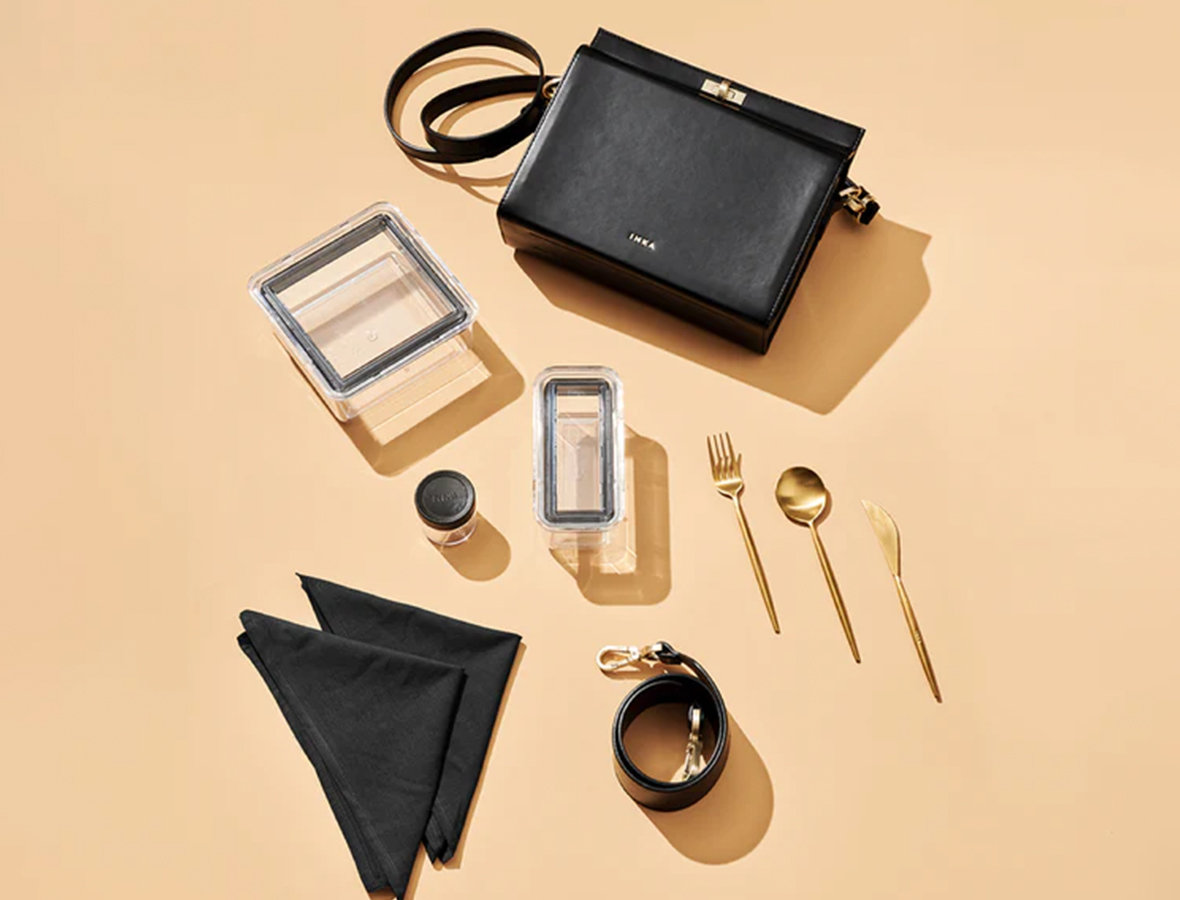 9 Lunch Boxes + Accessories That'll Get You Excited About Packing Lunch
1/10 Photos
2/10 Photos
3/10 Photos
4/10 Photos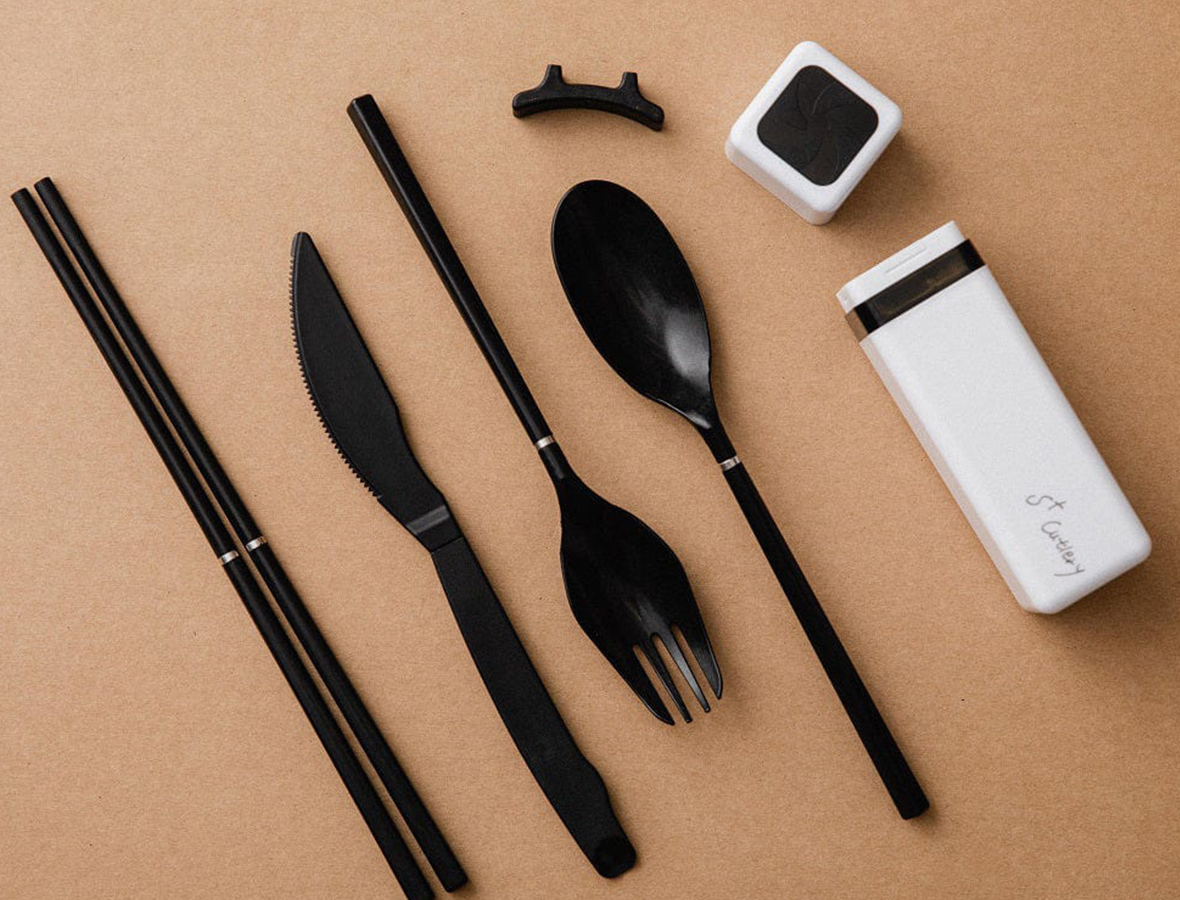 5/10 Photos
6/10 Photos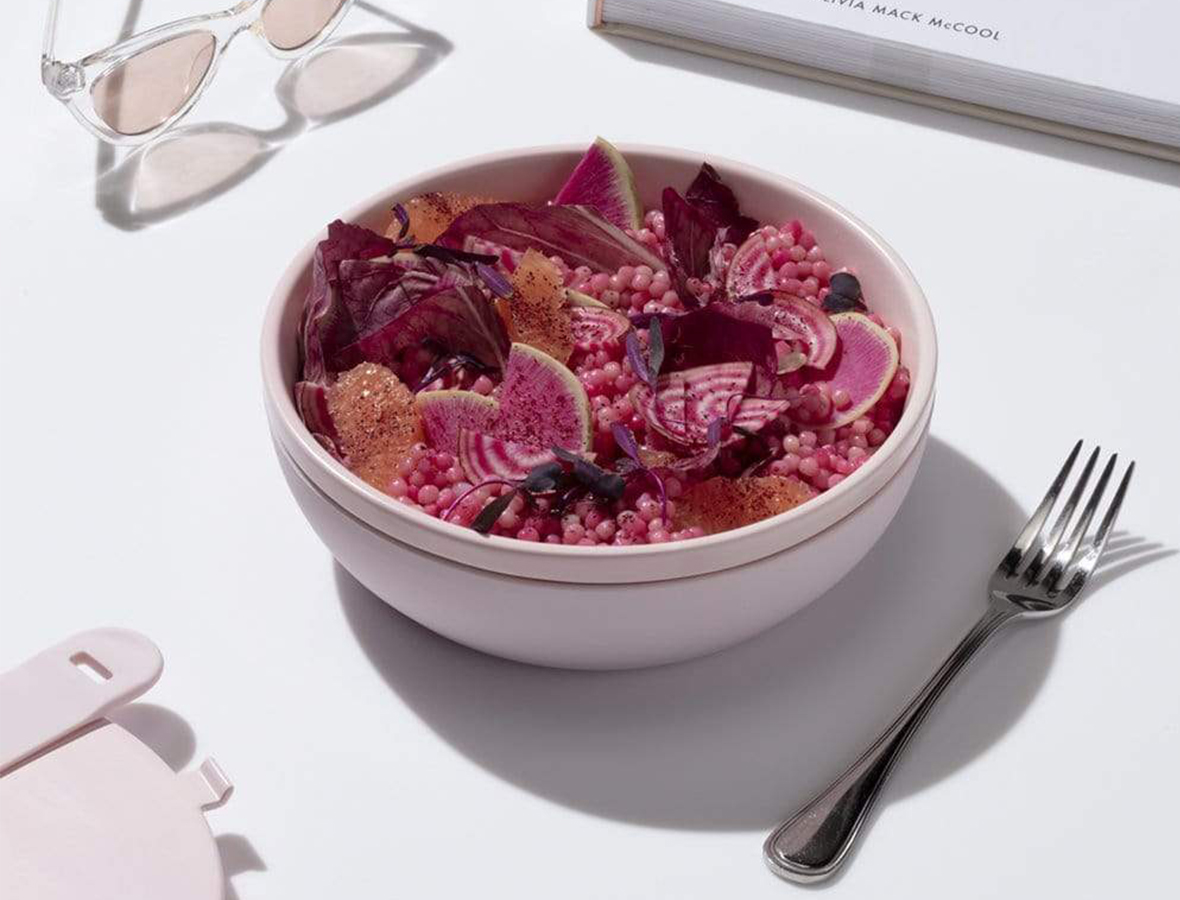 7/10 Photos
8/10 Photos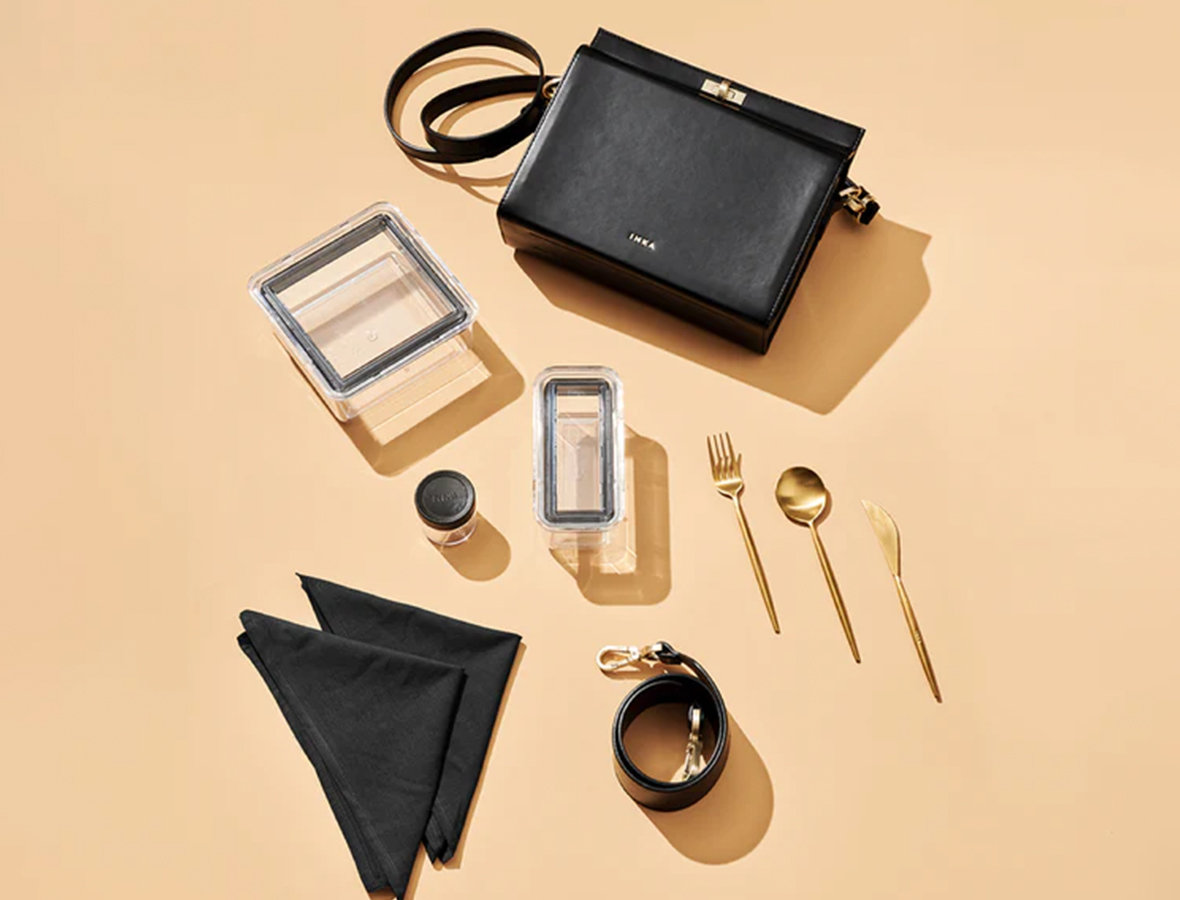 9/10 Photos
10/10 Photos
For all of its obvious benefits like saving money and minimizing waste, bringing lunch to work or school is easier said than done. Granted, I could definitely be better about making the time to meal prep the night before, but I find the real barrier to bringing lunch is its lack of aesthetic appeal. Let's face it, most lunch boxes are bulky, come in unflattering prints and colors, and are generally pretty awkward to carry around – except these. Read on to discover the best modern lunch boxes and accessories that'll inspire you to pack your lunch in style. For more food storage solutions, head to the Design Milk Shop!
Not only is this reusable Notabag Tote roomy and durable enough to handle the weight of your food containers, water bottle, cutlery, and a book for good measure, but it can also be folded down and stashed away when it's not in use, making it a low maintenance lunch box alternative. Sling the tote bag over your shoulder for hands-free wear on your trek to work or school, or tie the handles into a knot to keep your lunch extra-secure. Bottom line is, you'll love the convenience of this eco-friendly tote and the colorful contrast it brings to mealtime!
$15
Shop Now >>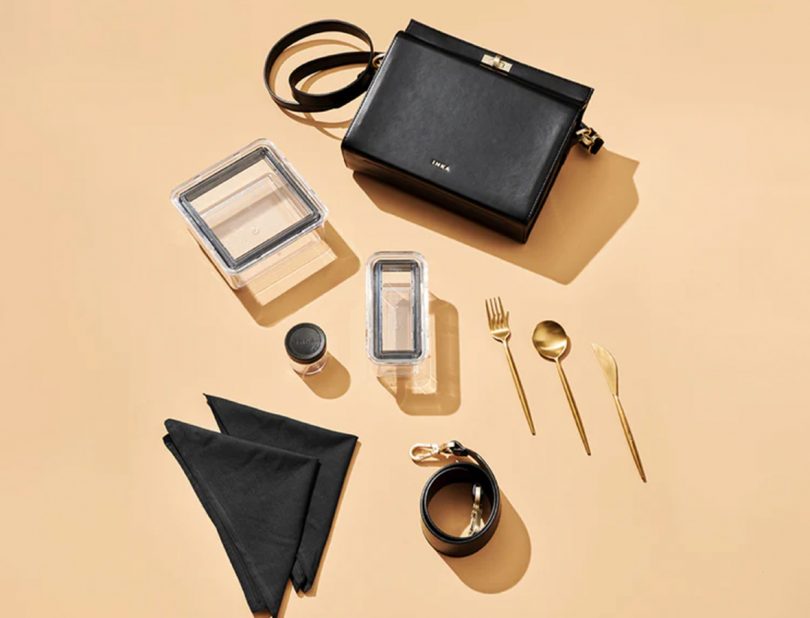 This luxe lunch kit includes everything you need for dining on the go. From their chic, fridge-safe Lunch Bag that'll complement any outfit (and has a waterproof interior for easy cleaning) and the perfectly sized leak-proof food containers to the reusable, gold-plated steel silverware and washable linen napkins – this set is sure winner for the fashion forward folks who don't want to compromise on style.
$245
Shop Now >>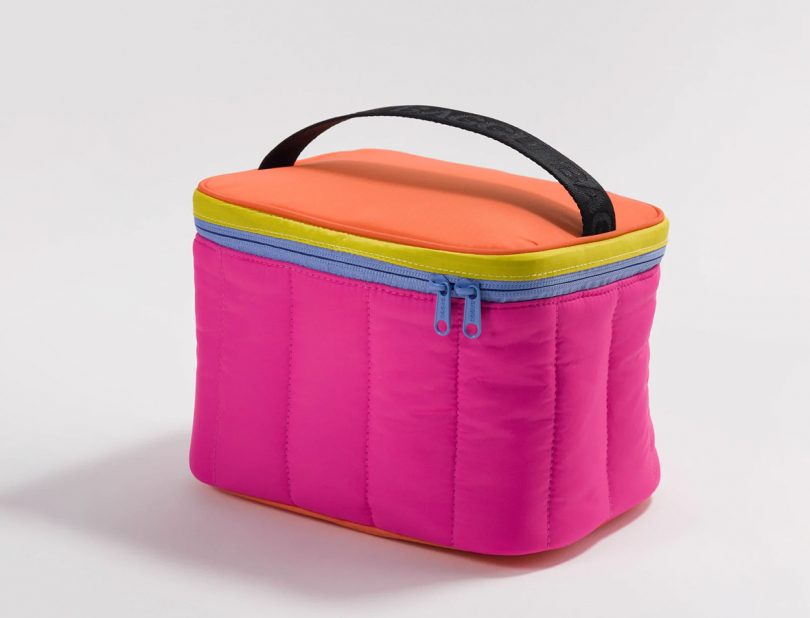 BAGGU's Puffy Lunch Bag is the cool lunchbox upgrade we've all been waiting for. A modern and playful take on the classic lunchbox silhouette, this insulated lunch bag comes in the brand's beloved range of bright, bold, and playful prints that add a pop of color to any outfit. We love the neon color blocked design on the Pink Citrus style, and the retro vibe it brings to lunch time!
$38
Shop Now >>
This limited-edition Takenaka Bento Box brings Poketo's modern and playful aesthetic to your lunch. Featuring two, air-tight tiers and an elastic band for extra security, this colorful bento box conveniently keeps food items separate and organized without the mess. Plus, the compact design and reliable closure makes it an easy addition to your tote, backpack, or picnic basket. Find it in a navy blue colorway here!
$32
Shop Now >>
Speaking of lunches that are easy to stash in your work or school bag, have you met the Porter Ceramic Bowl? This microwave safe lunch bowl is designed with a silicone wrap for added durability and a snap-tight strap that keeps the lid shut tight to prevent leaks and spills. In addition to being a serious design upgrade from traditional lunchboxes and Tupperware, the Porter Bowl's smooth ceramic material elevates your dining experience – whether it's at your desk or the break room!
$40
Shop Now >>
The sleek, minimalist look of Takenaka's Flat Bento Box model is the total opposite of the cumbersome lunch boxes from our cafeteria days. The simply designed bento box has a single tier divided into two separate compartments and features a secure, air-tight lid to preserve the freshness and flavors of your dishes, and Takenaka's classic elastic band for added peace of mind. The best part? It's microwave and dishwasher safe for easy clean up!
$36
Shop Now >>
The companion piece to Takenaka's flat bento box style, this stainless-steel Cutlery Set is an easy add to your lunch box. The sleek carrying case comes in a range of soft, modern shades that'll complement any meal kit, but the pinky-peach hue of the Apricot Rose color is our top pick. Toss the utensils in the dishwasher for a quick and easy clean, and you'll never reach for flimsy disposable cutlery ever again!
$32
Shop Now >>
This Waxed Canvas Lunch Bag is a playful and modern twist on a childhood classic. Made of a durable cotton canvas and coated with a water-resistant beeswax blend, this lunch bag can be used again and again to effortlessly pack lunches on the go or even for day-to-day food storage at home. We love the spectrum of fun, modern colors there are to choose from, and the nostalgic design that's equal parts playful and stylish!
$30
Shop Now >>
Silverware is often the first thing to get lost when packing lunches. The fix? Get a set of portable cutlery that can live in your lunch box. This modern kit by Mininch includes a reusable spoon, fork, serrated-edge knife, and chopsticks all in one compact carrying case. Made of a durable glass fiber-reinforced polymer that delivers an ultra-lightweight feel and corrosion resistance, this innovative cutlery set is a lunch break must-have.
$56
Shop Now >>
Shopping any of our lunch box picks and accessories? Share your haul and tag us @designmilk to be reposted on our Instagram! 
This post contains affiliate links, so if you make a purchase from an affiliate link, we earn a commission. Thanks for supporting Design Milk!