Whether it's to protect one of those unbelievably thin golden hued MacBooks recently announced or to lug around an older model to and from work, school, or the coffee shop a laptop backpack is the most ergonomic way to carry tech on-the-go. The best laptop backpacks offer a layer of padding and easy to access compartments and storage sections; our favorites listed below keep the design simple and modern, keeping unnecessary attention away from the expensive contents:
Hex Convoy Convertible Backpack: This new addition to Hex's Convoy line of backpacks, bags, duffels, totes, and sleeves is an excellent work backpack or carry-on luggage solution thanks to its prolific padded offering of storage options for laptops up to 17″ in size, an iPad, and other extra accessories. The sophisticated striped wax-coated canvas outer adds a layer of fashionable flair without overdoing it.
Booq Cobra Squeeze: Covered in Bionic fiber made from recycled plastic, this shell-style backpack offers compartments galore hidden inside its lemon wedge exterior.
Hard Graft 2Unfold Laptop Bag: For those who like to switch up carrying their laptop in a multitude of ways, this sophisticated jack-of-all-trades Tuscan leather bag works equally well as a backpack, messenger bag, briefcase, or folio.
Côte & Ciel Rhine Eco Yarn Laptop Backpack: The clean lines and an accordion opening style feature combine for one handsome looking backpack. The Eco Yarn fabric is lightweight, yet strong, designed to confidently hold a 15″ laptop and tablet within.
Leftfield University Laptop Backpack: Designed and priced for those students on a tighter budget, this canvas and polyester laptop backpack accommodates for a 15″ laptop while also featuring a cool pair of discreet zippered compartments up front for smaller items.
Arc'teryx Veilance Nomin Pack: Arc'teryx is well known for their outdoor adventure outerwear, so it's no surprise they've approached the laptop bag with a similar no-frills technical-stealth design. Covered in water-resistant ripstop nylon urethane laminate, this backpack's unassuming design is minimalist in features and weight, aimed at those who value weight-saving and weather protective carry-alls.
Incase City Backpack: If you're looking for a backpack which can squeeze in a 17″ MacBook Pro or Windows portable, the City Backpack not only sports padding inside, but also all across the shoulder straps to soften the burden of carrying around a larger laptop. The soft fleece lining keeps scratches out of the picture, something worth looking out for times when a laptop sleeve isn't available.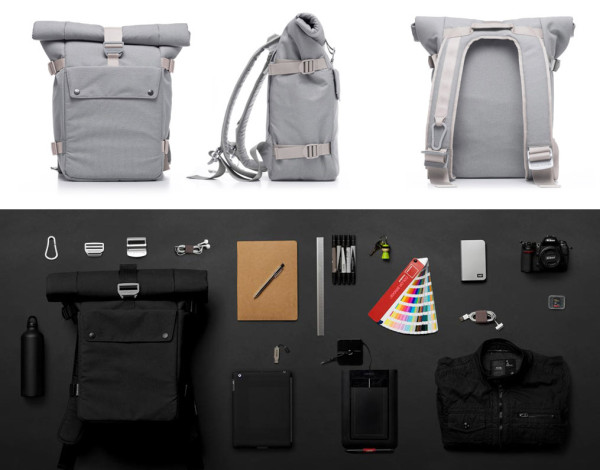 Bluelounge Backpack: Roll-top backpacks are ideal for people who always like to have the option to fit "just one more thing", and the Bluelounge backpack does this well, specifically designed for those days when the work week transitions into a weekend trip…but you still have to/want to bring a laptop, tablet, and other digital devices along for the ride.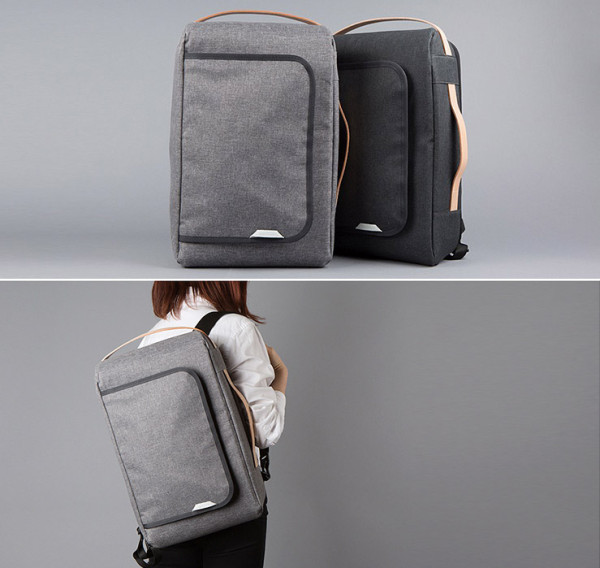 RawRow R Bag: This Korean brand's take on the laptop backpack is one of our favorites, with an ingenious leather handle woven through a polyester outer allowing users to carry it from the top or side in instances when wearing it on the back isn't required. A soft neoprene inner keeps everything up to a 15″ laptop safe and sound within.