A 1970s California Ranch Is Reimagined for Modern Times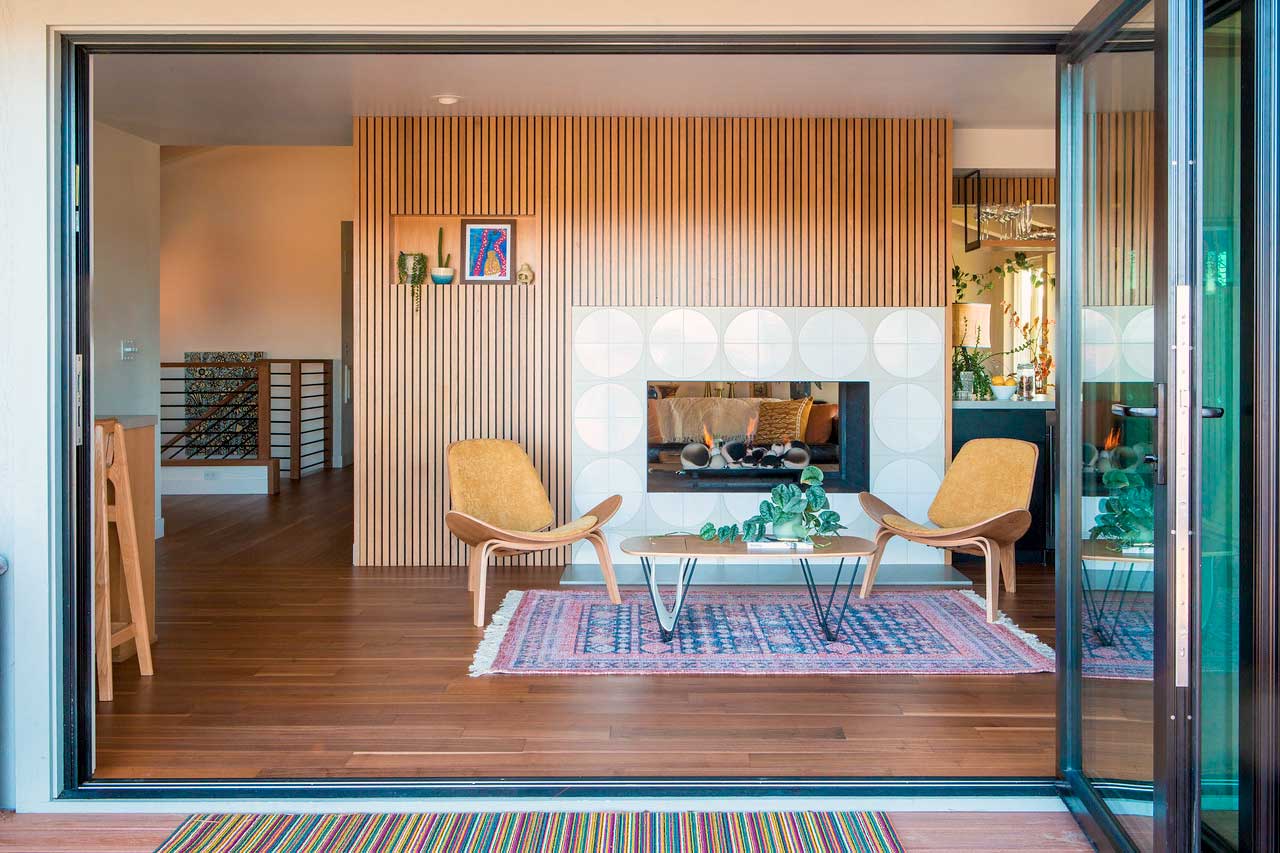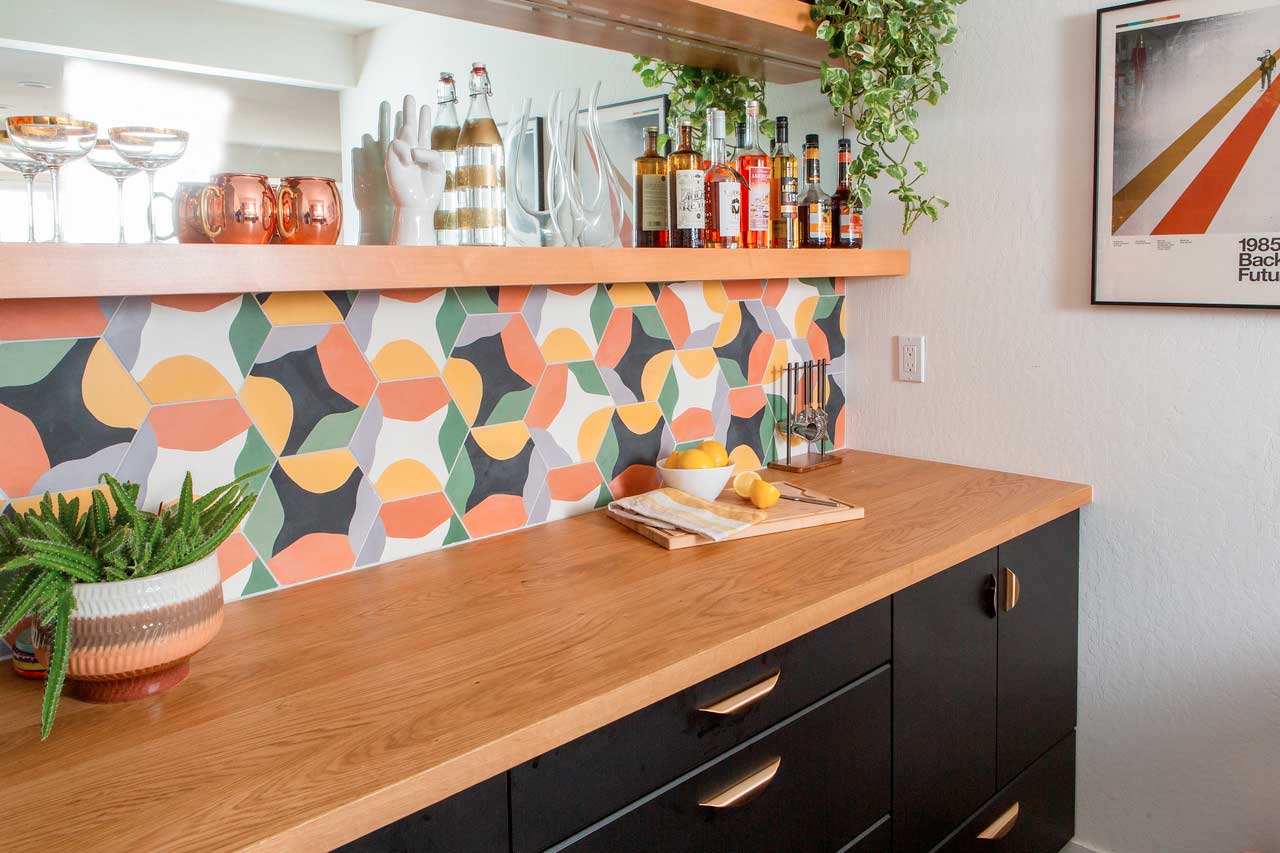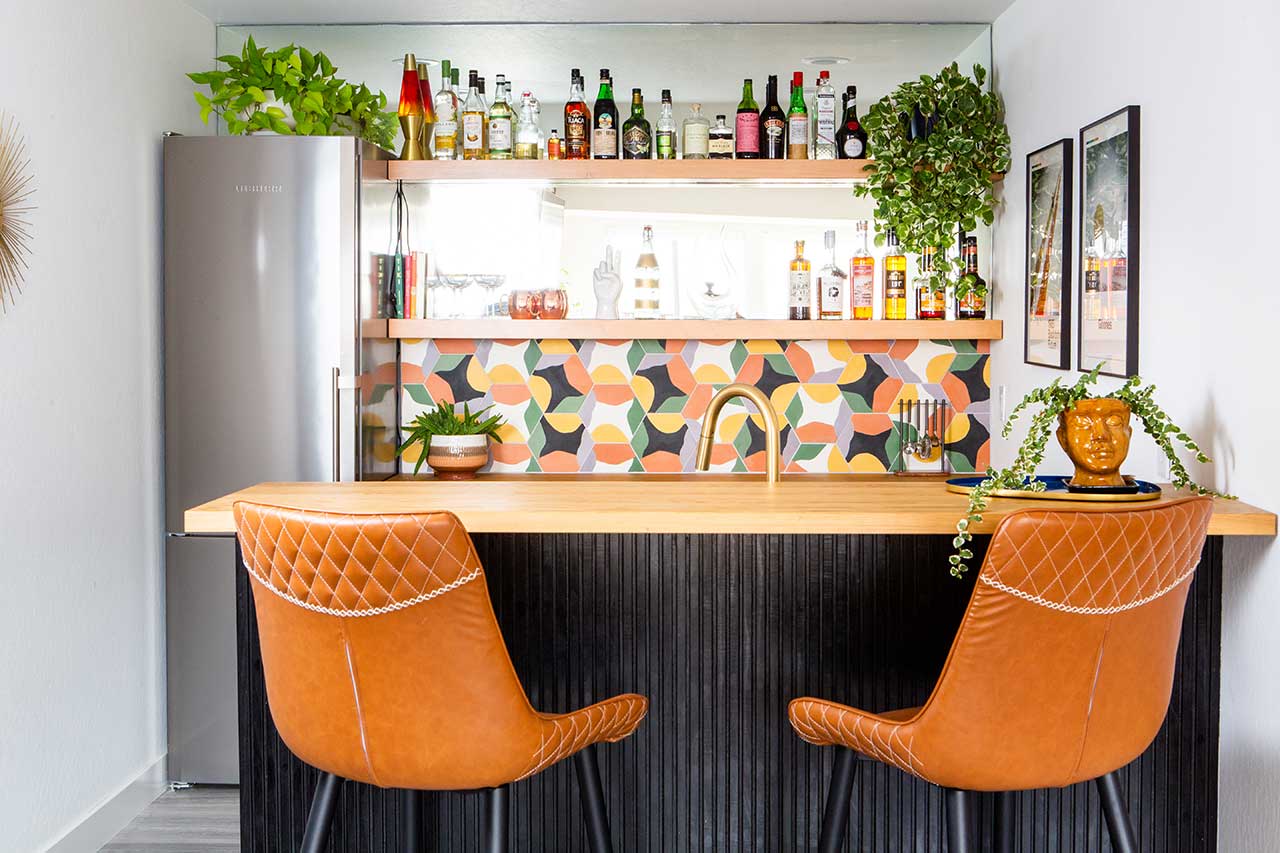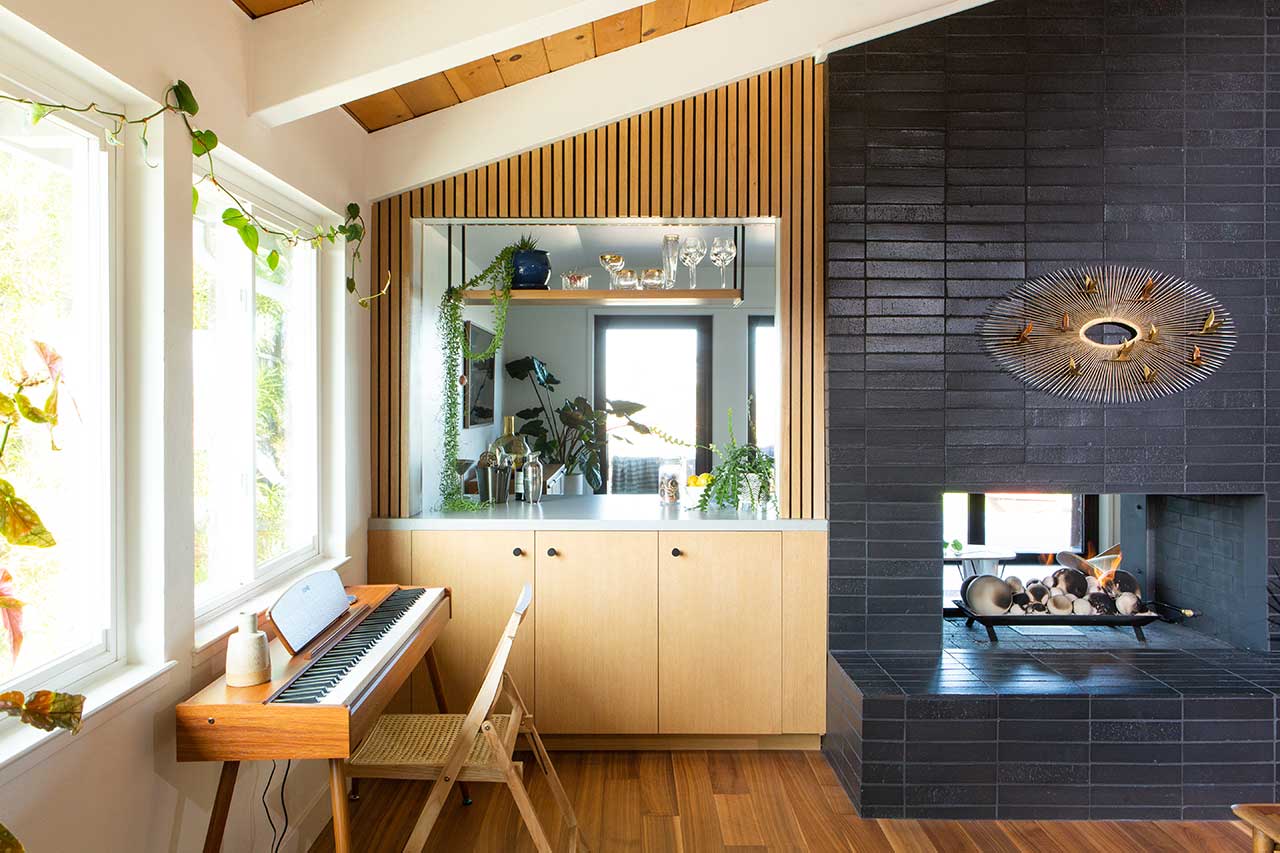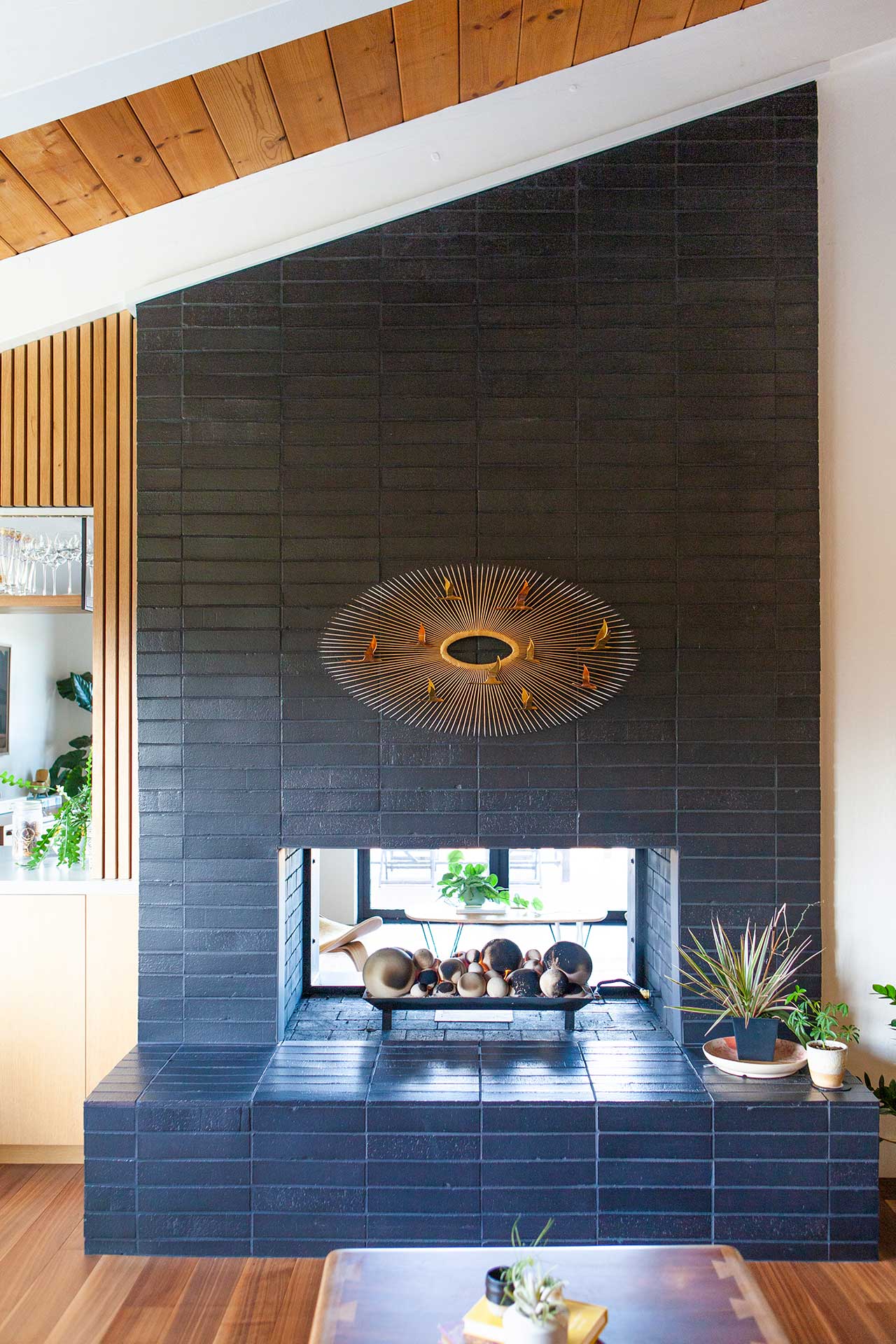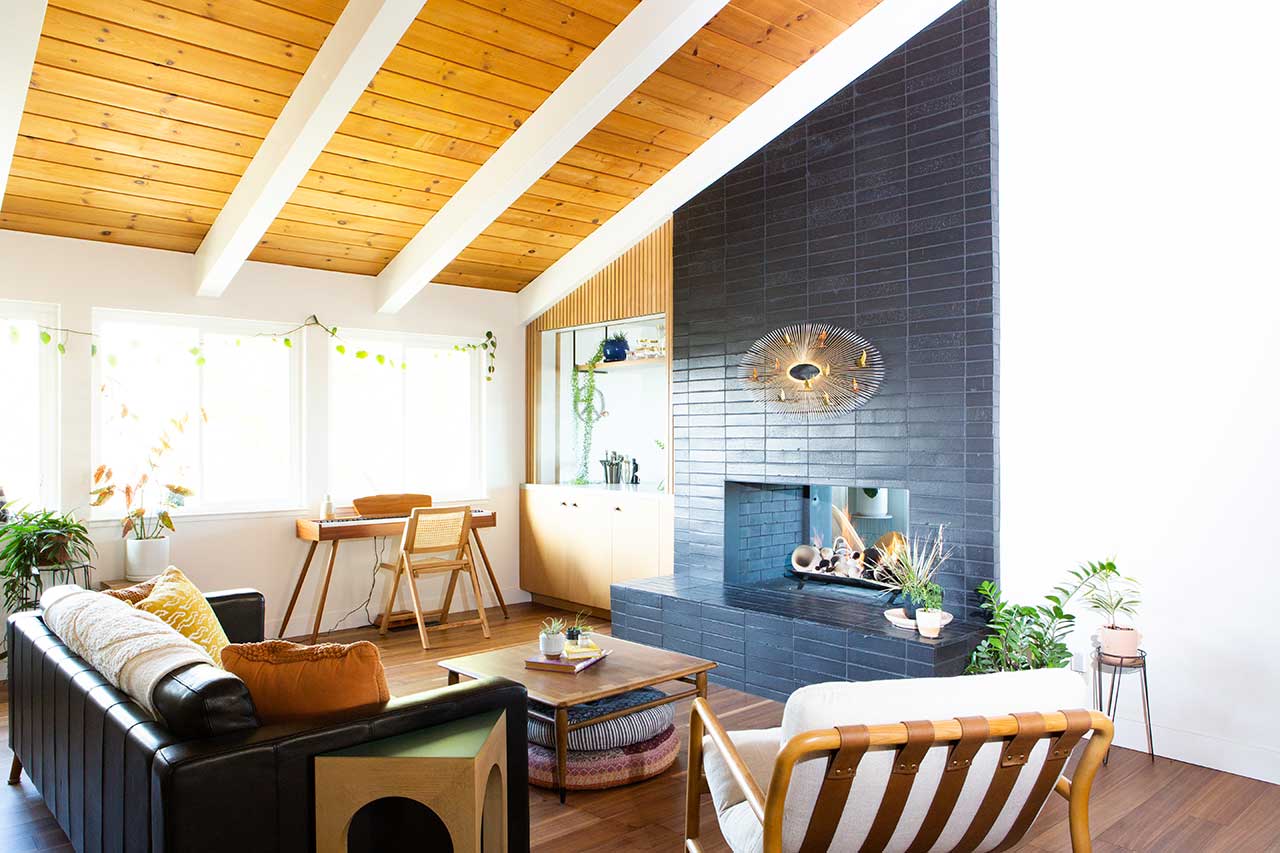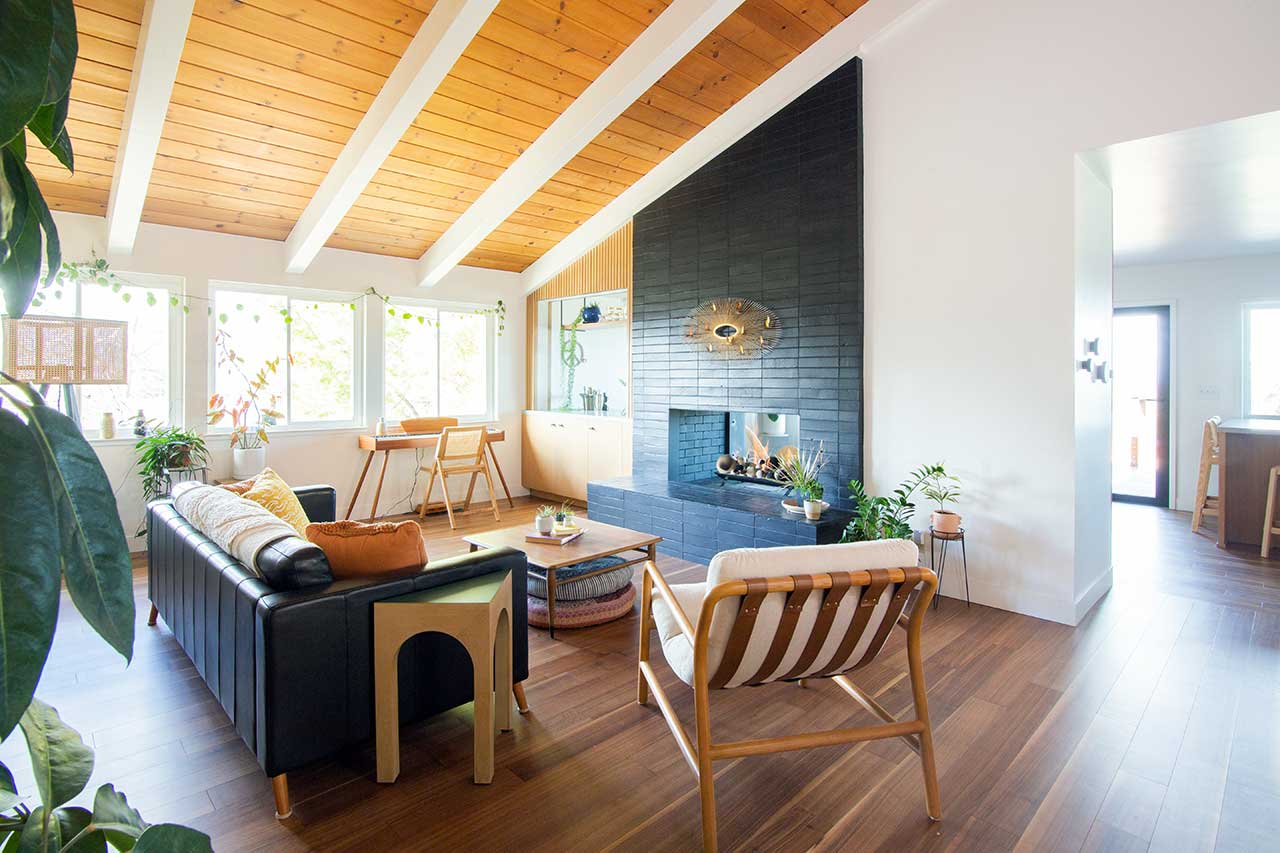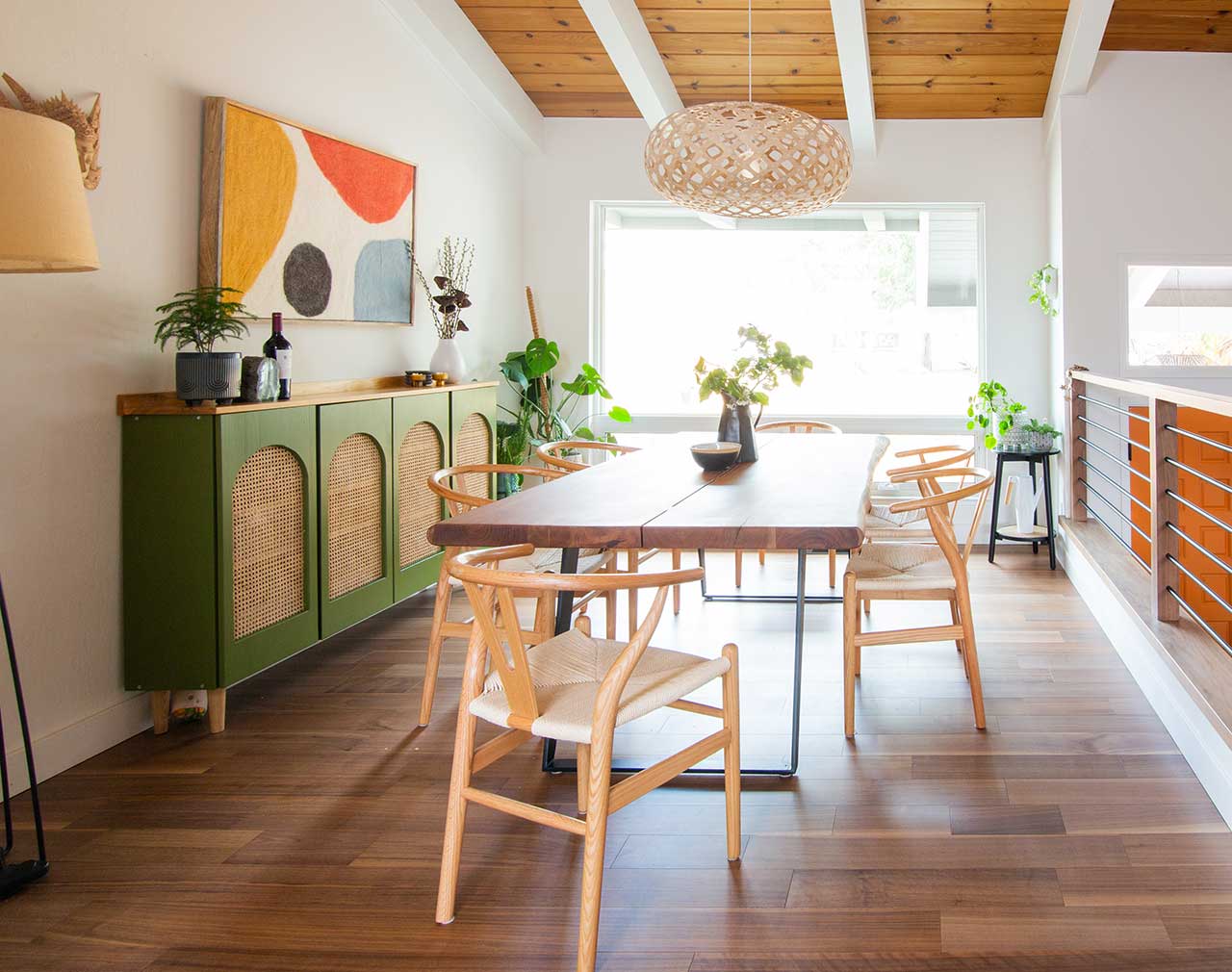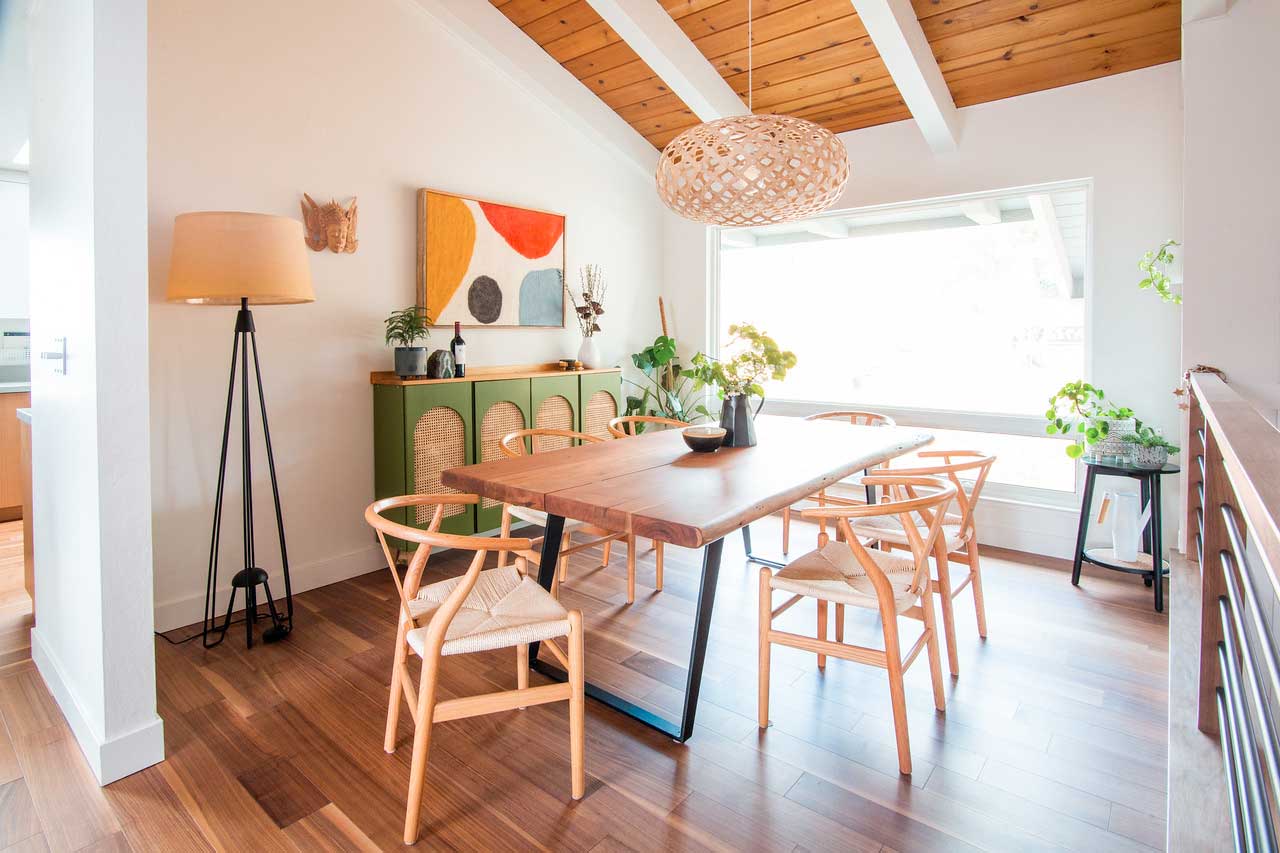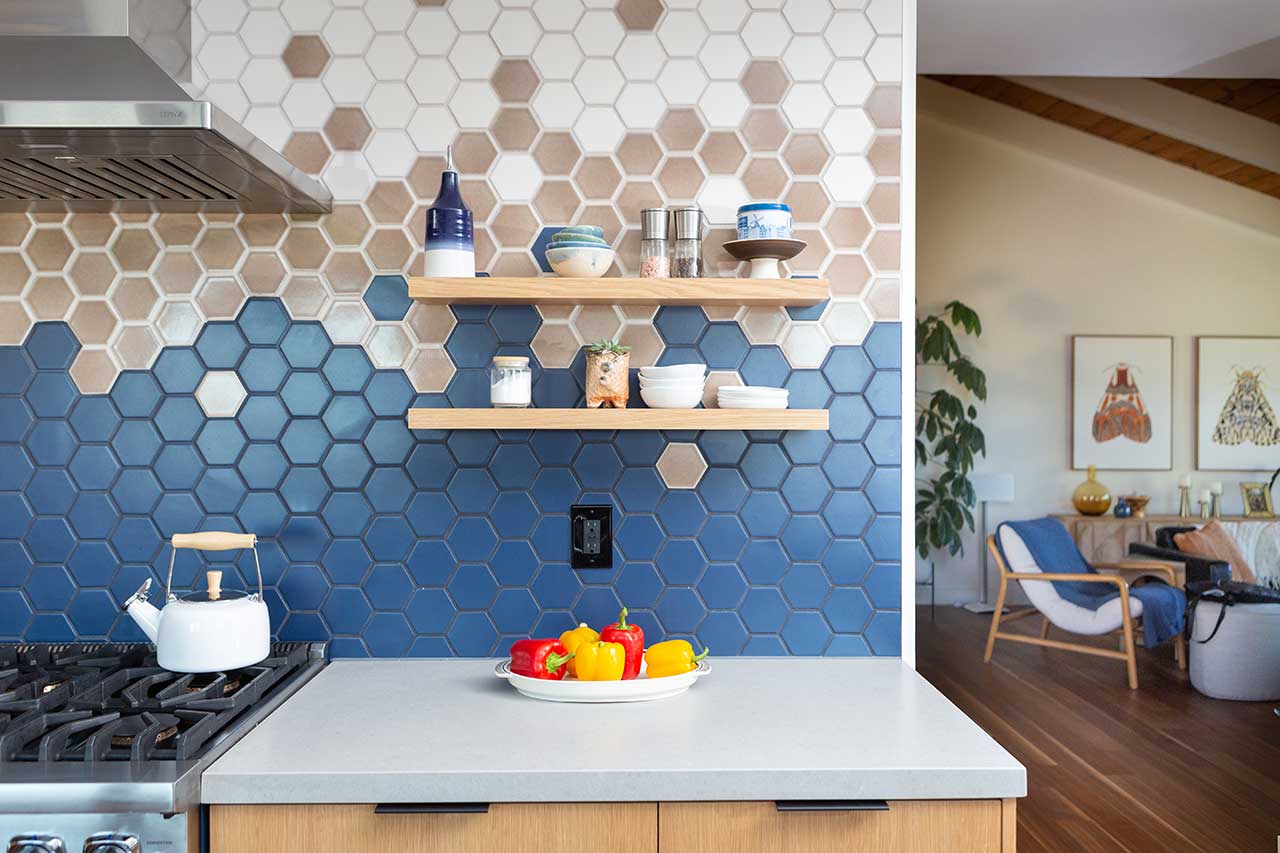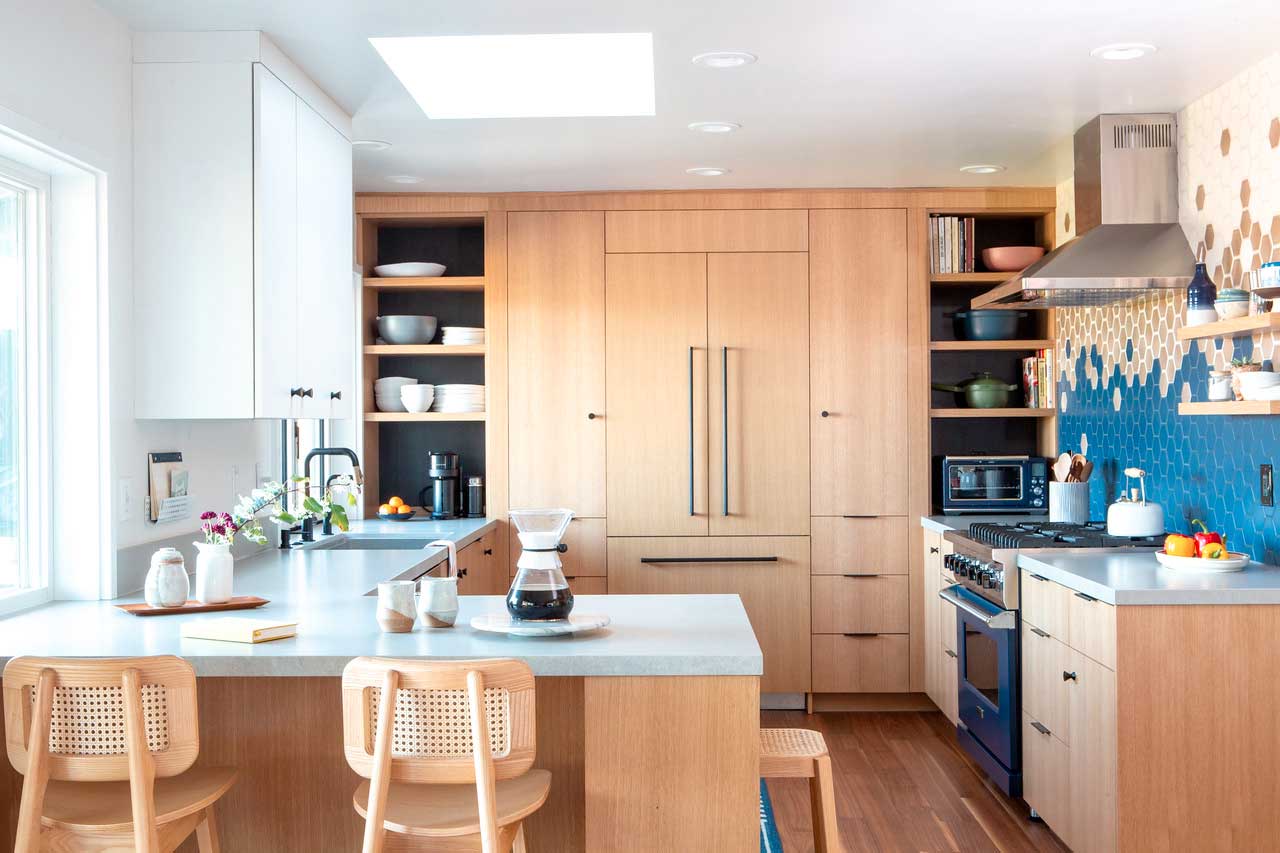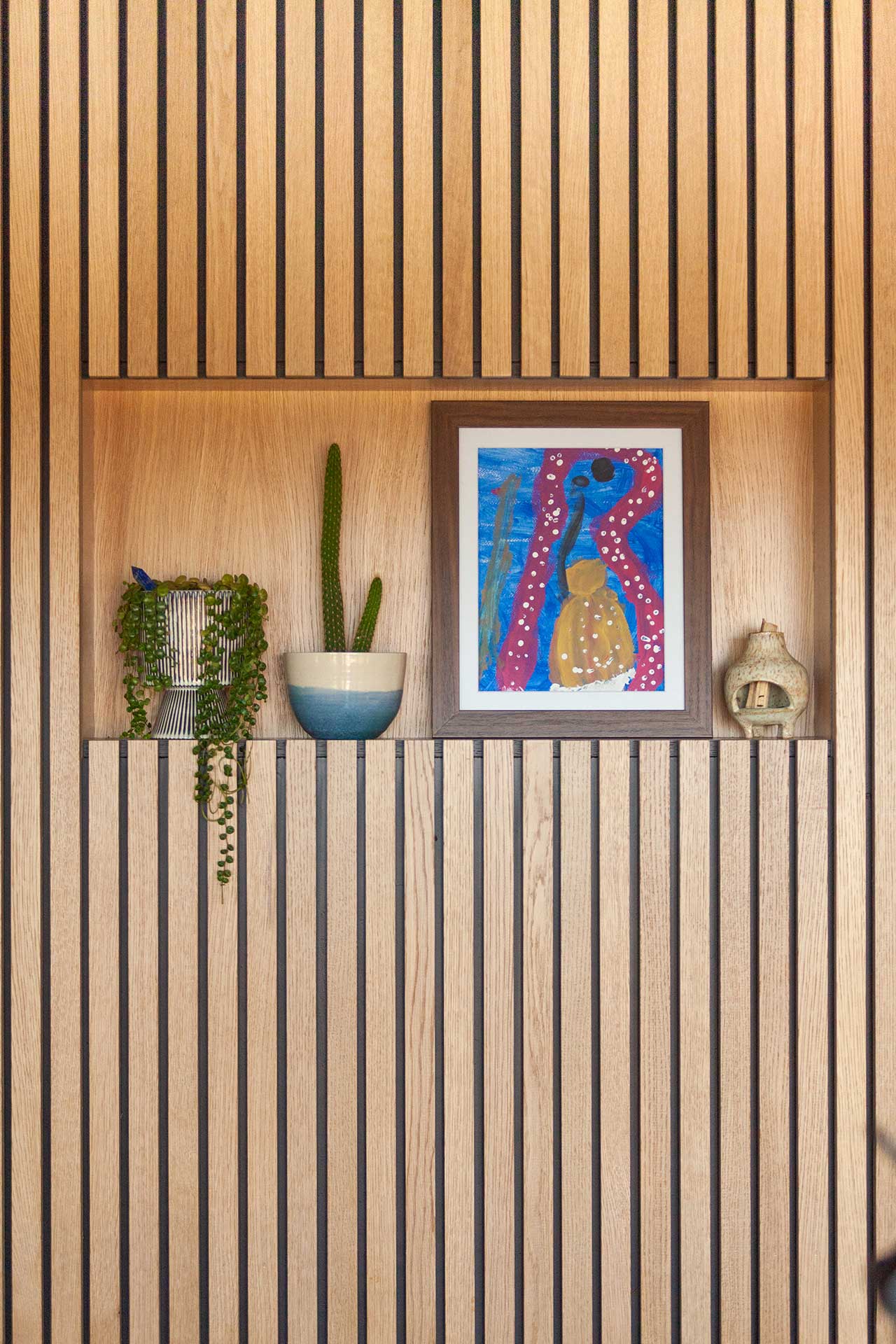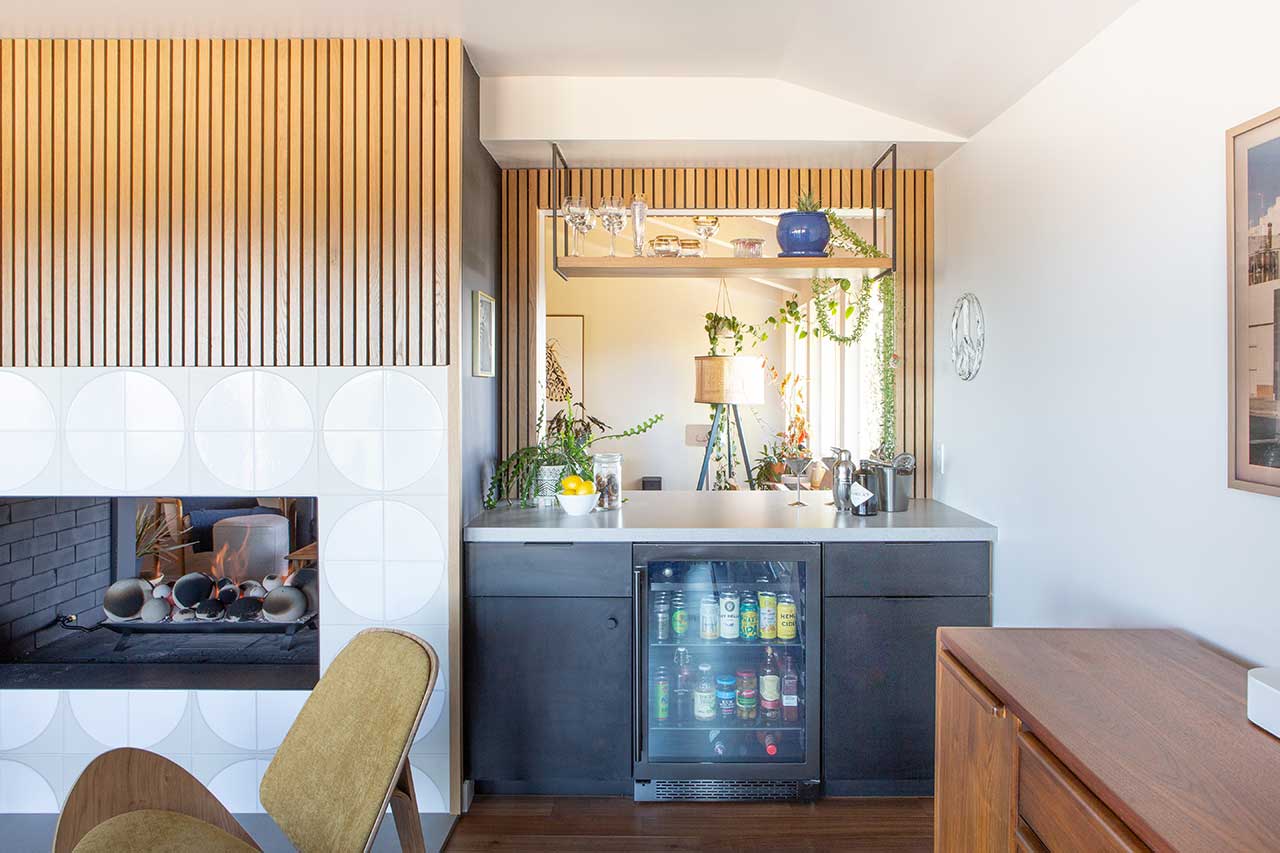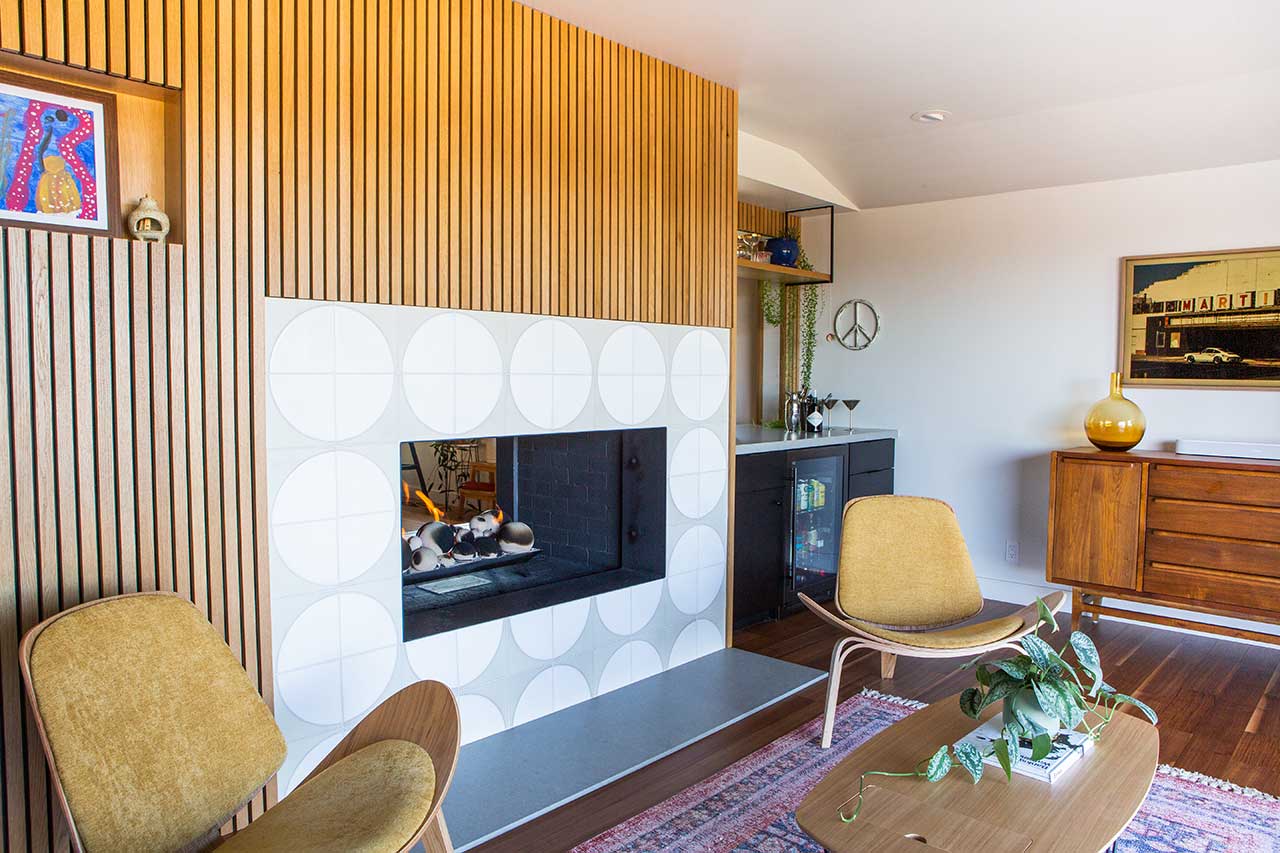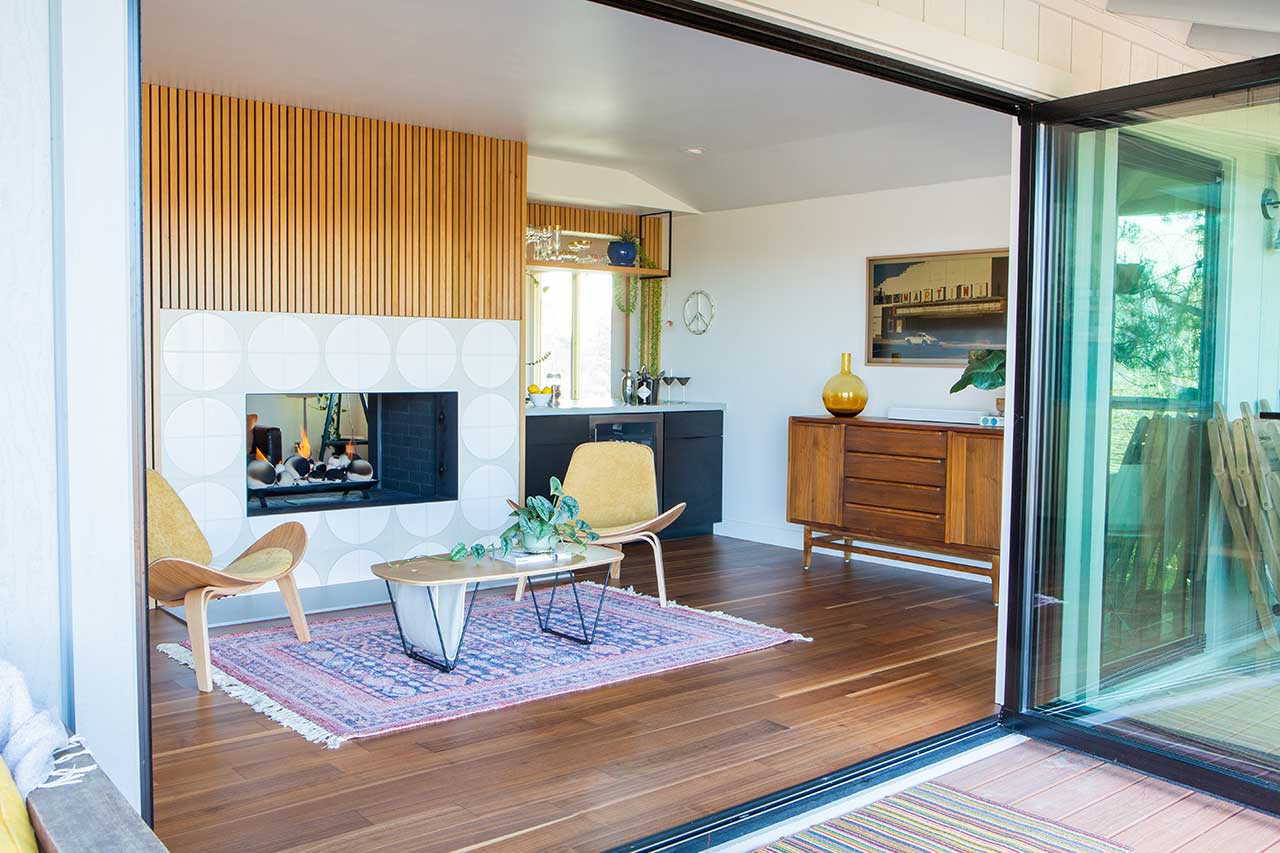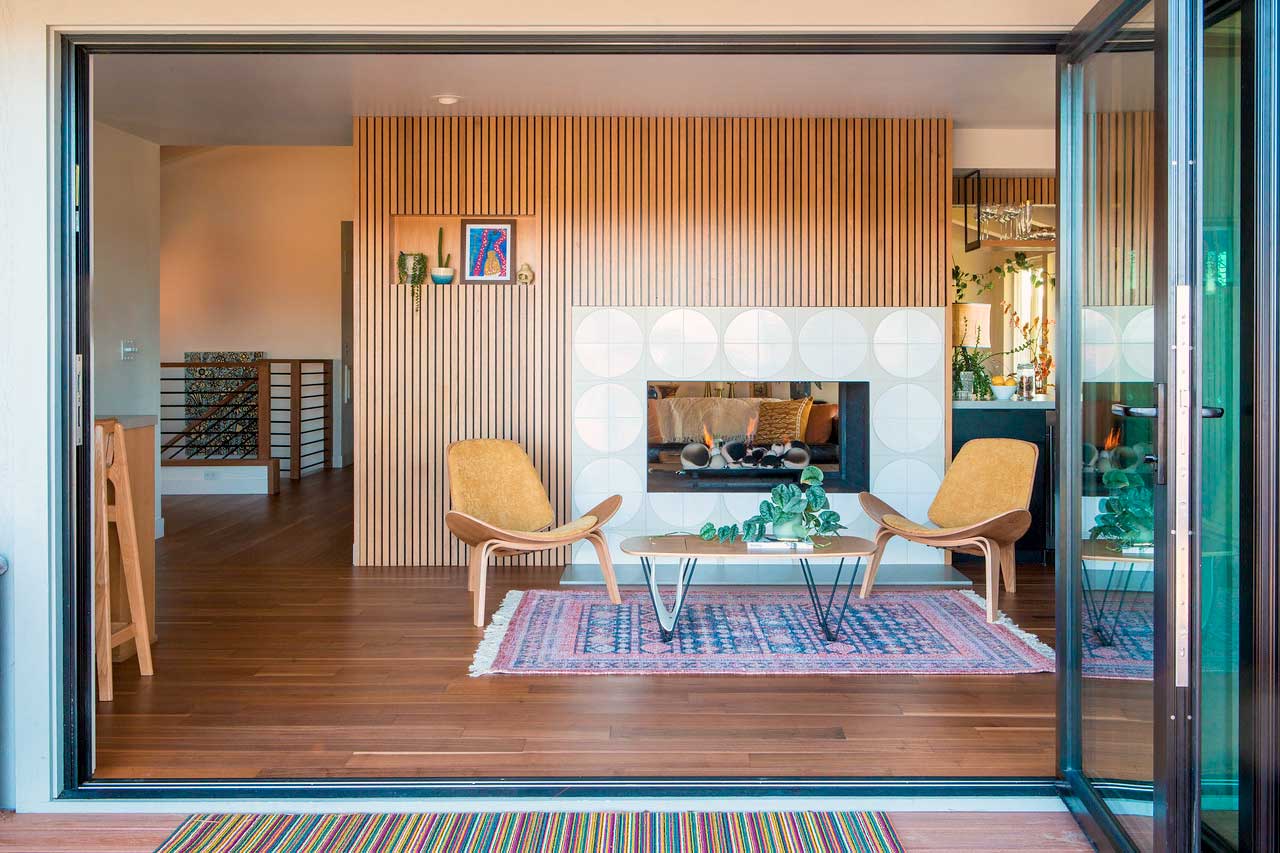 A 1970s California Ranch Is Reimagined for Modern Times
1/15 Photos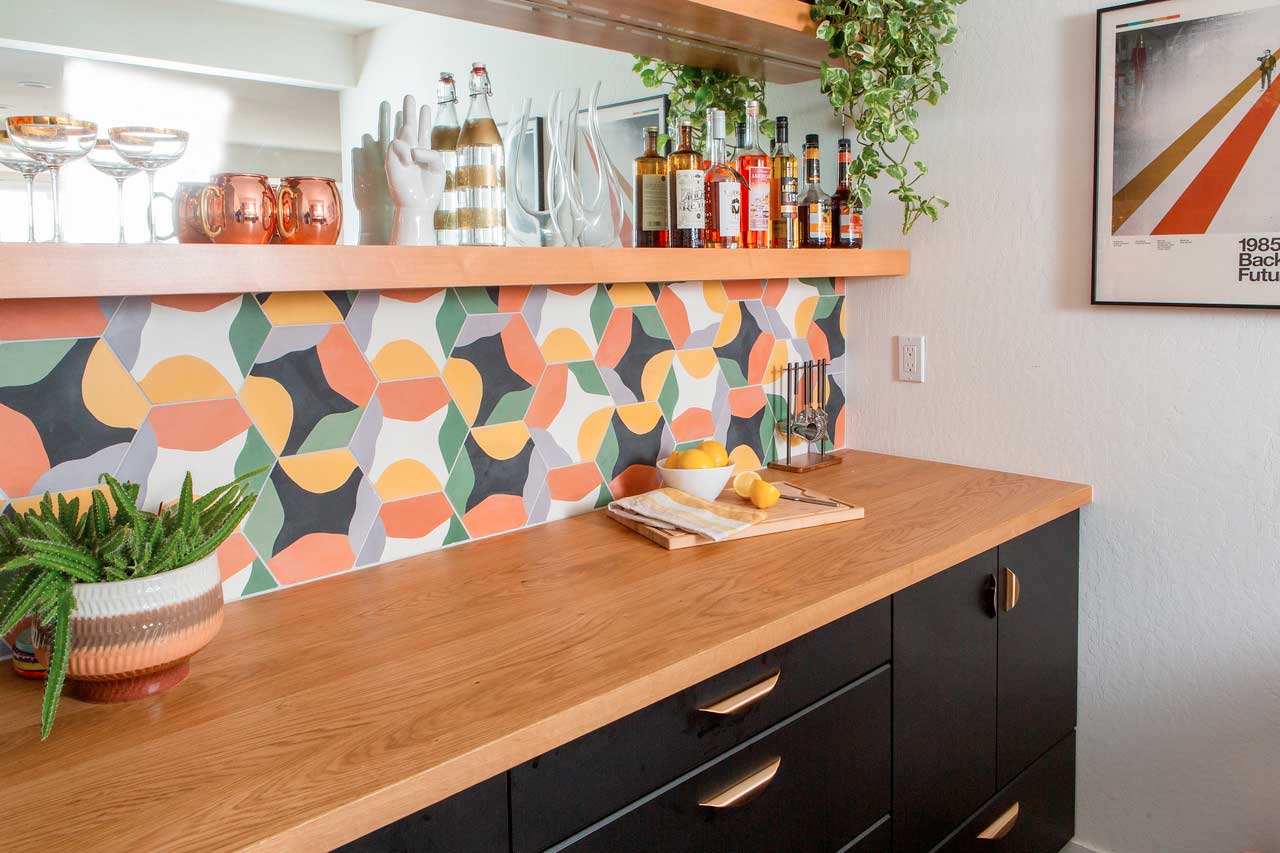 2/15 Photos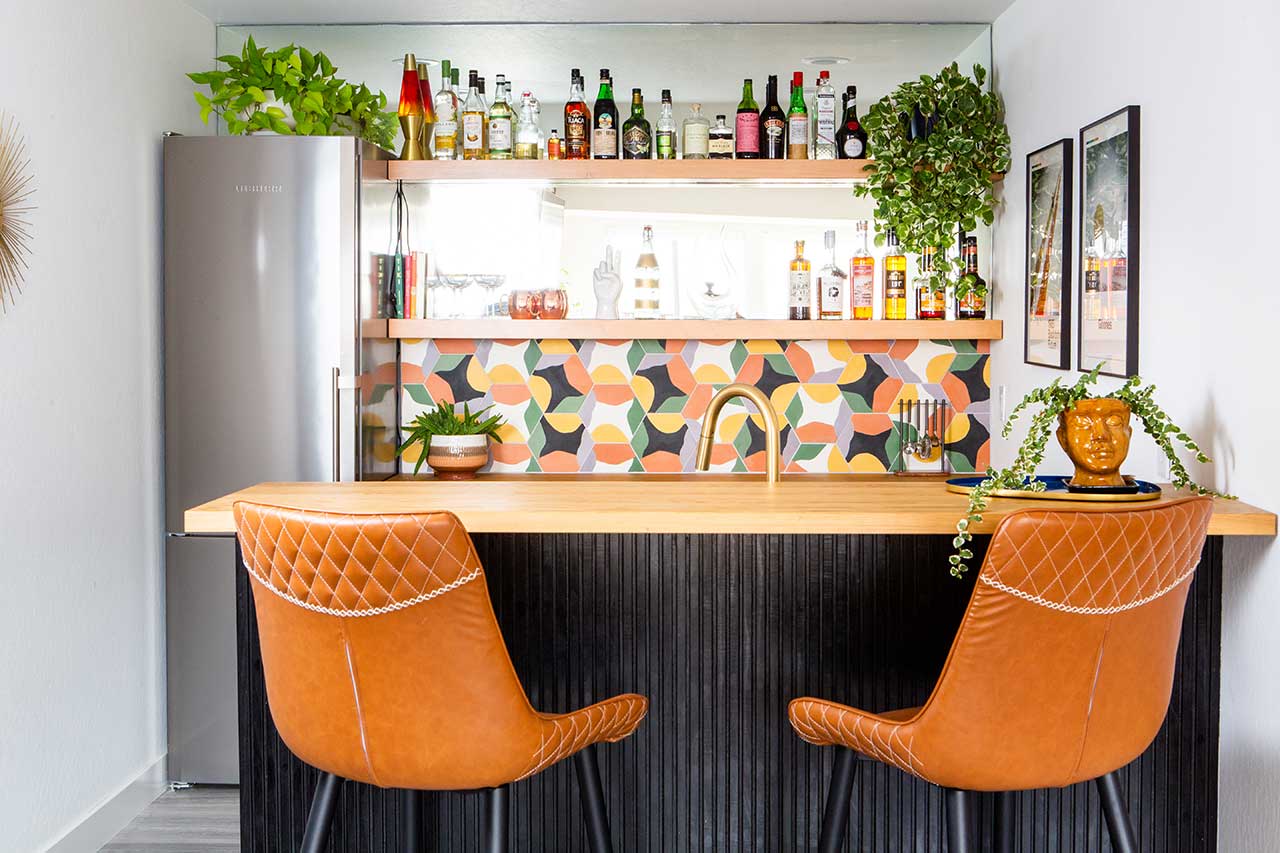 3/15 Photos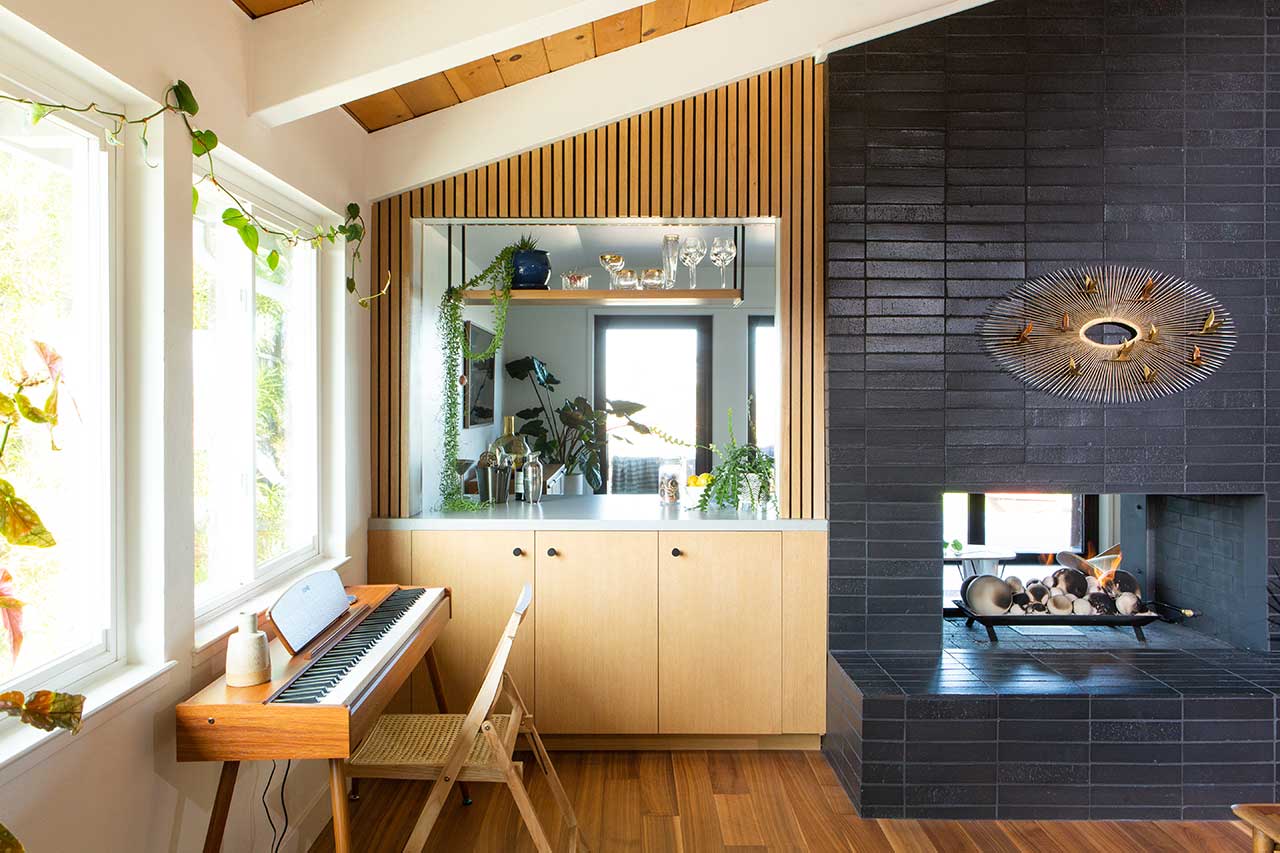 4/15 Photos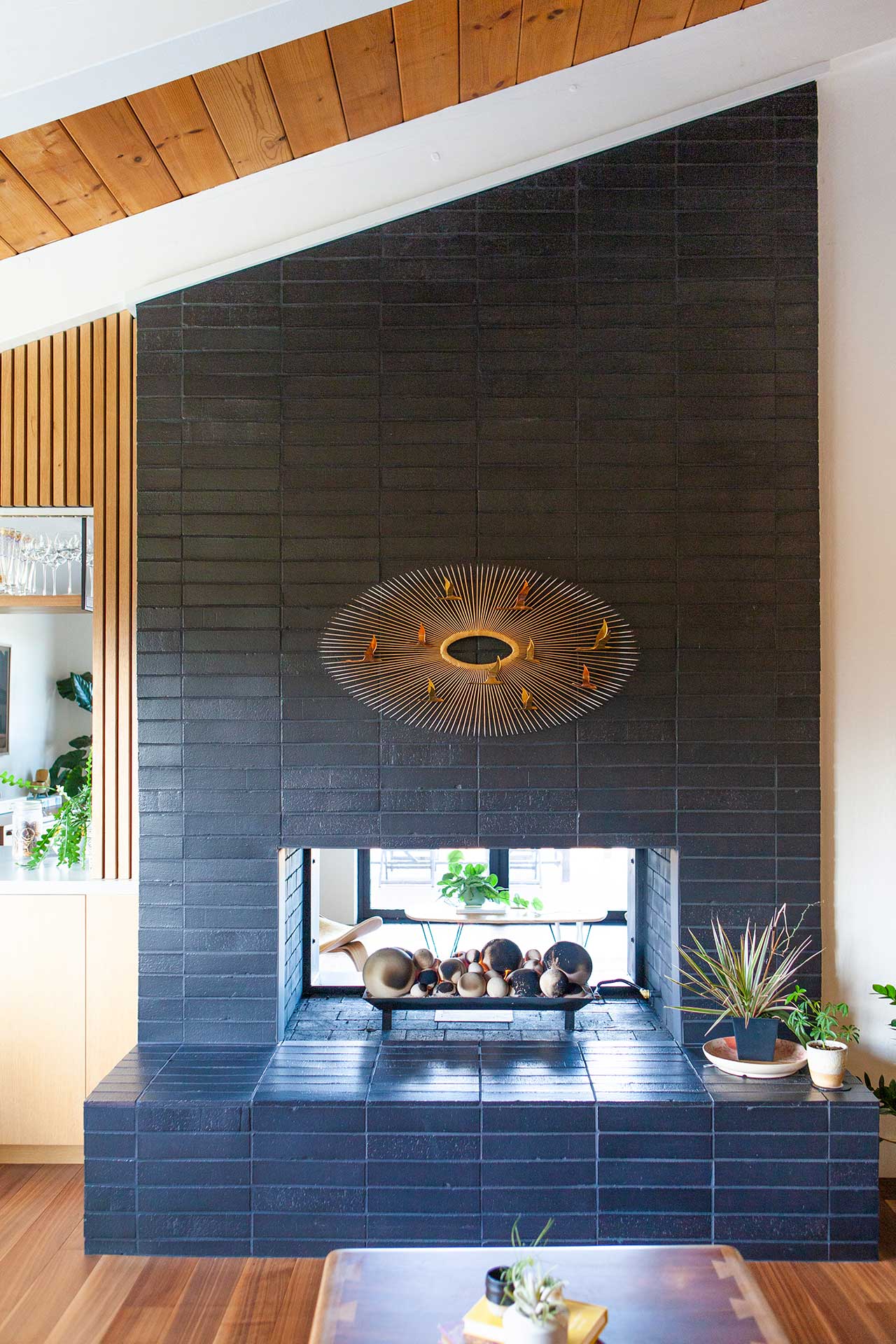 5/15 Photos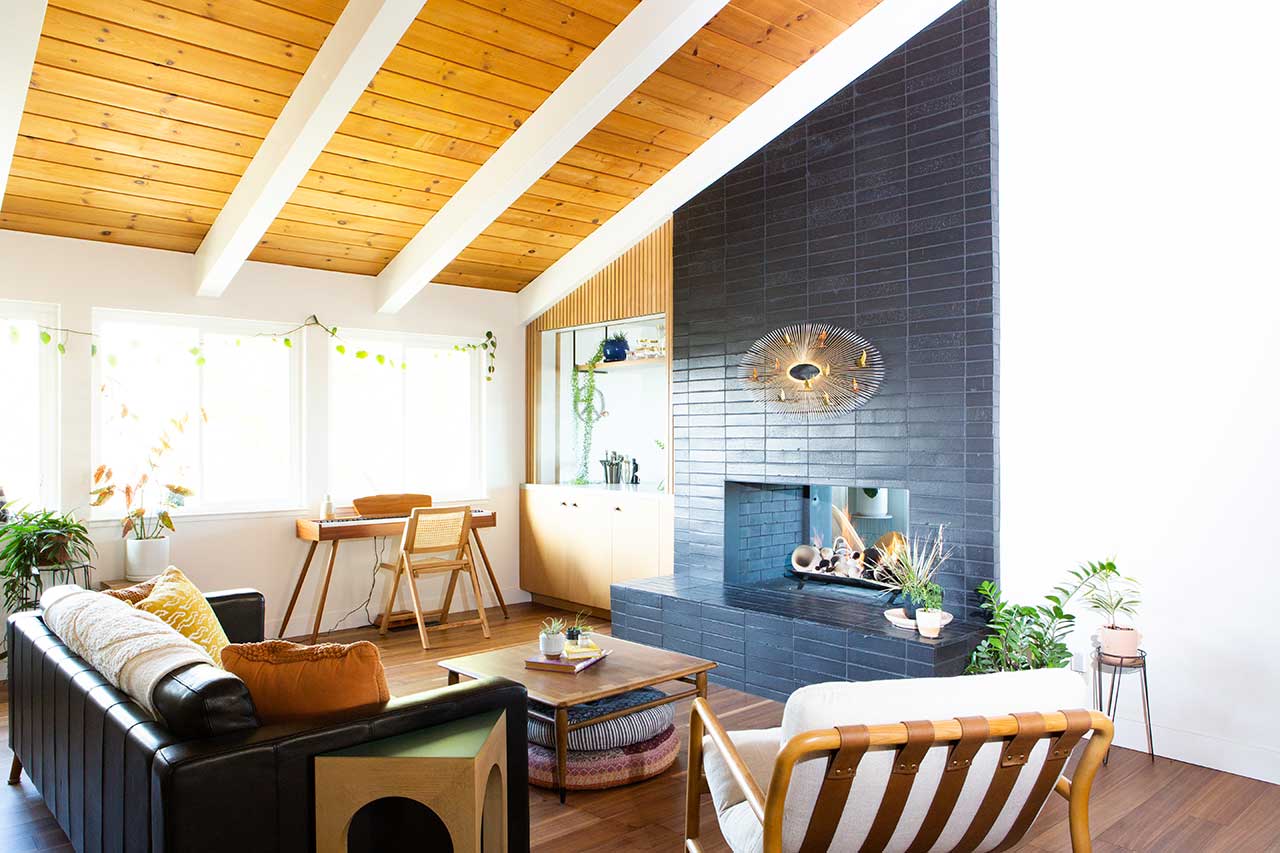 6/15 Photos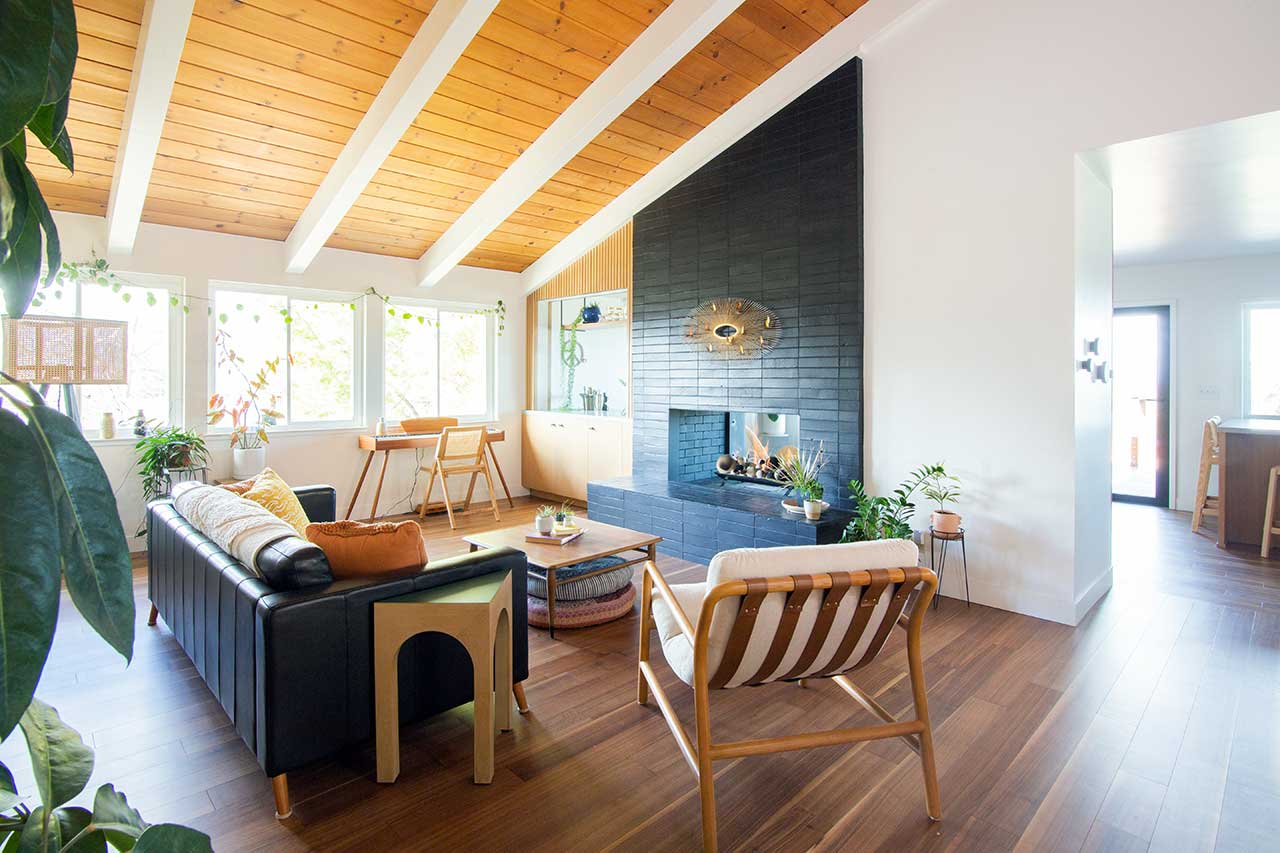 7/15 Photos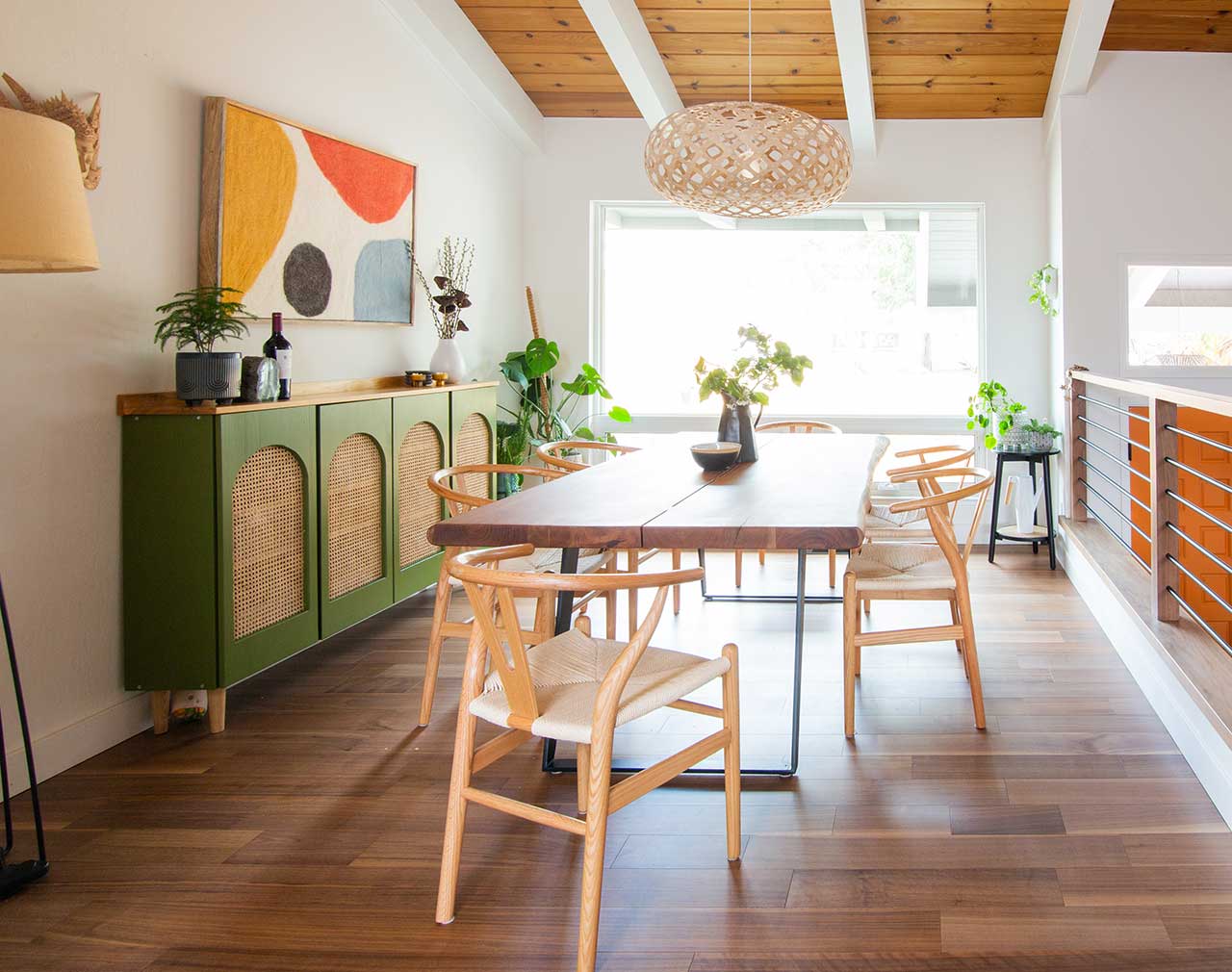 8/15 Photos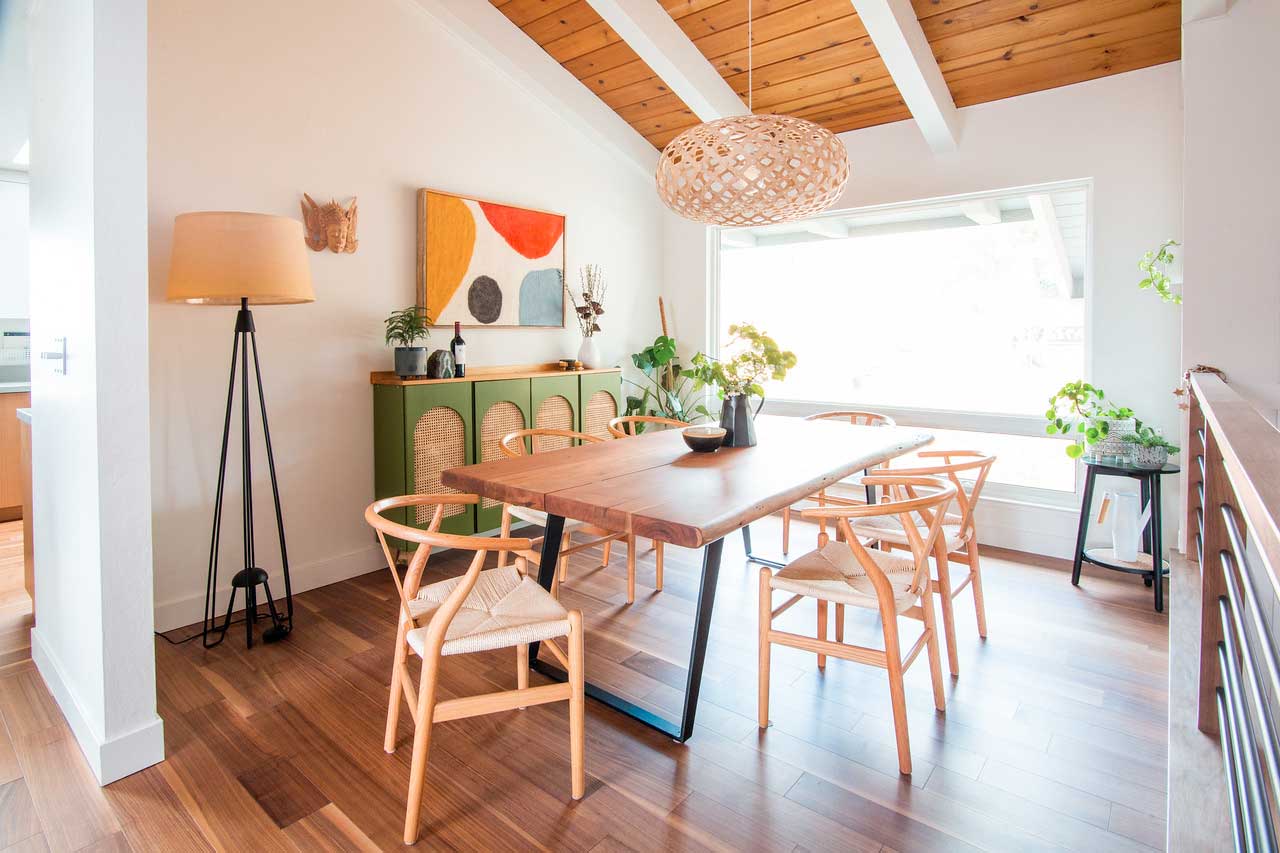 9/15 Photos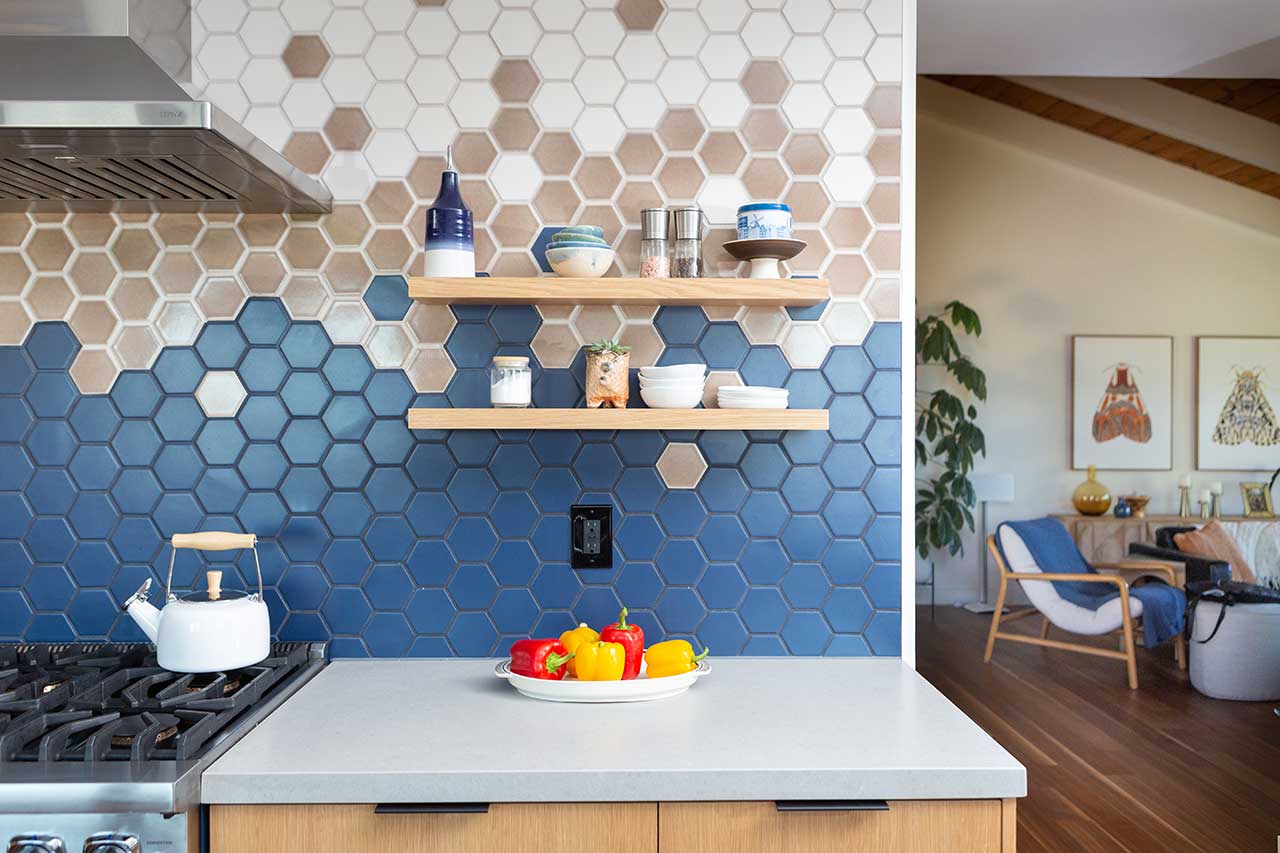 10/15 Photos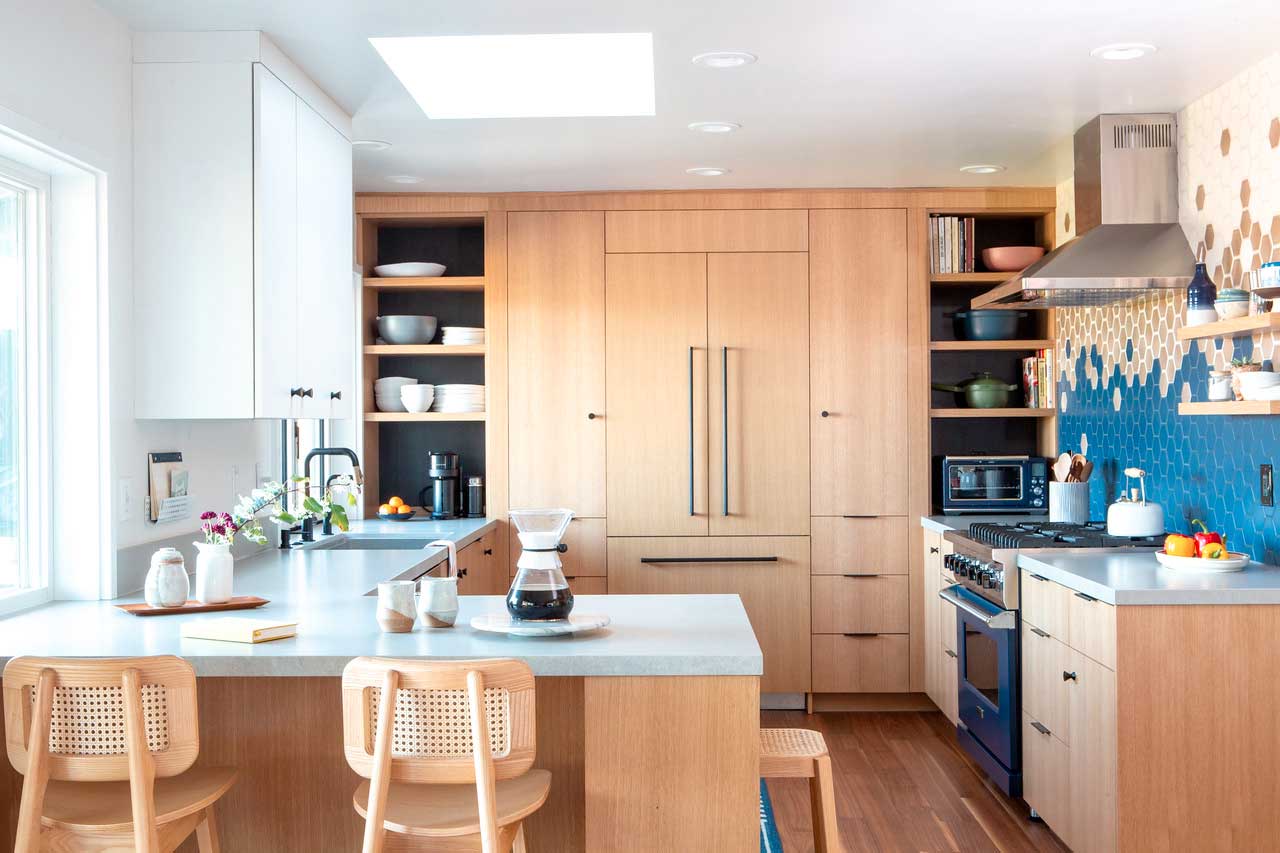 11/15 Photos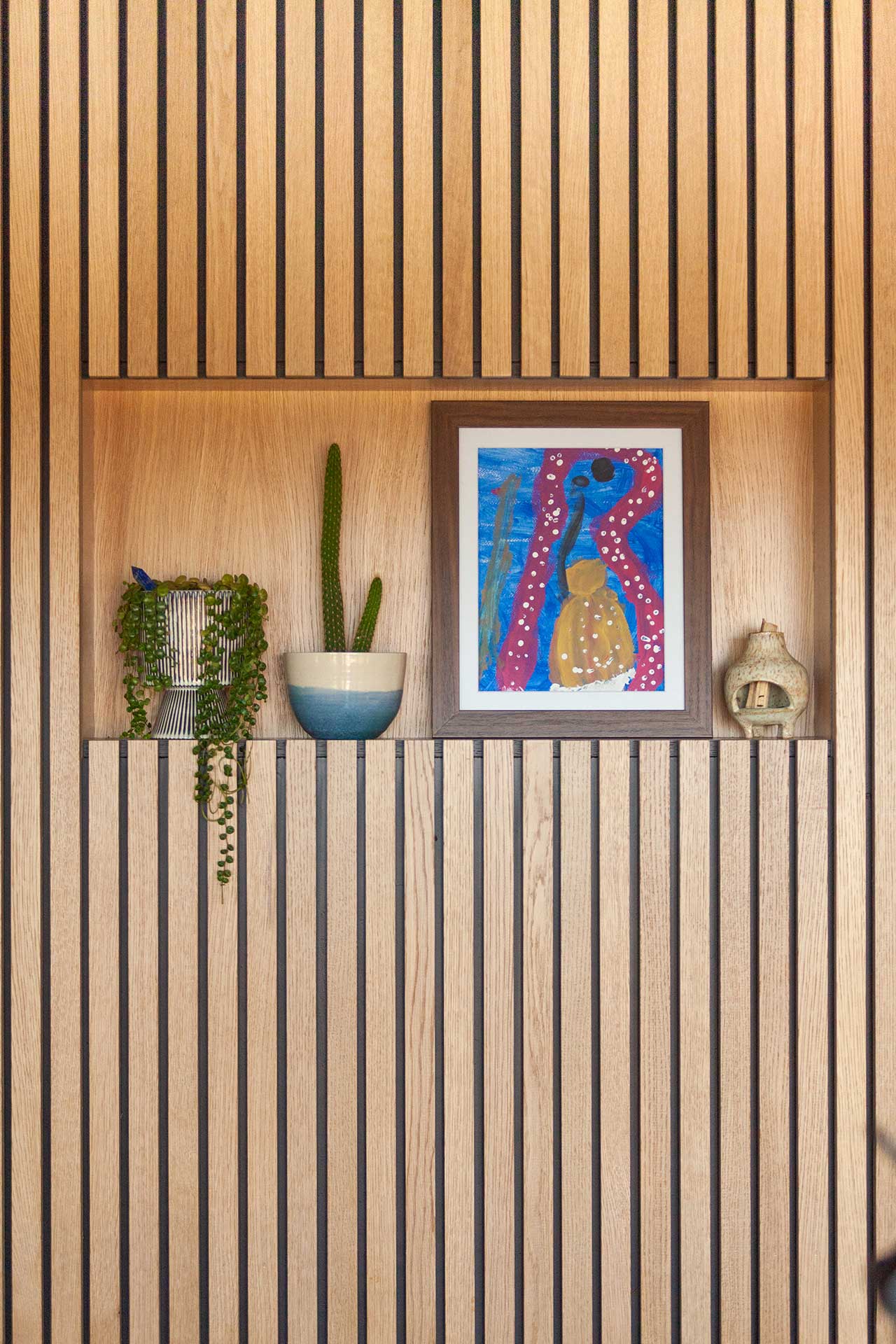 12/15 Photos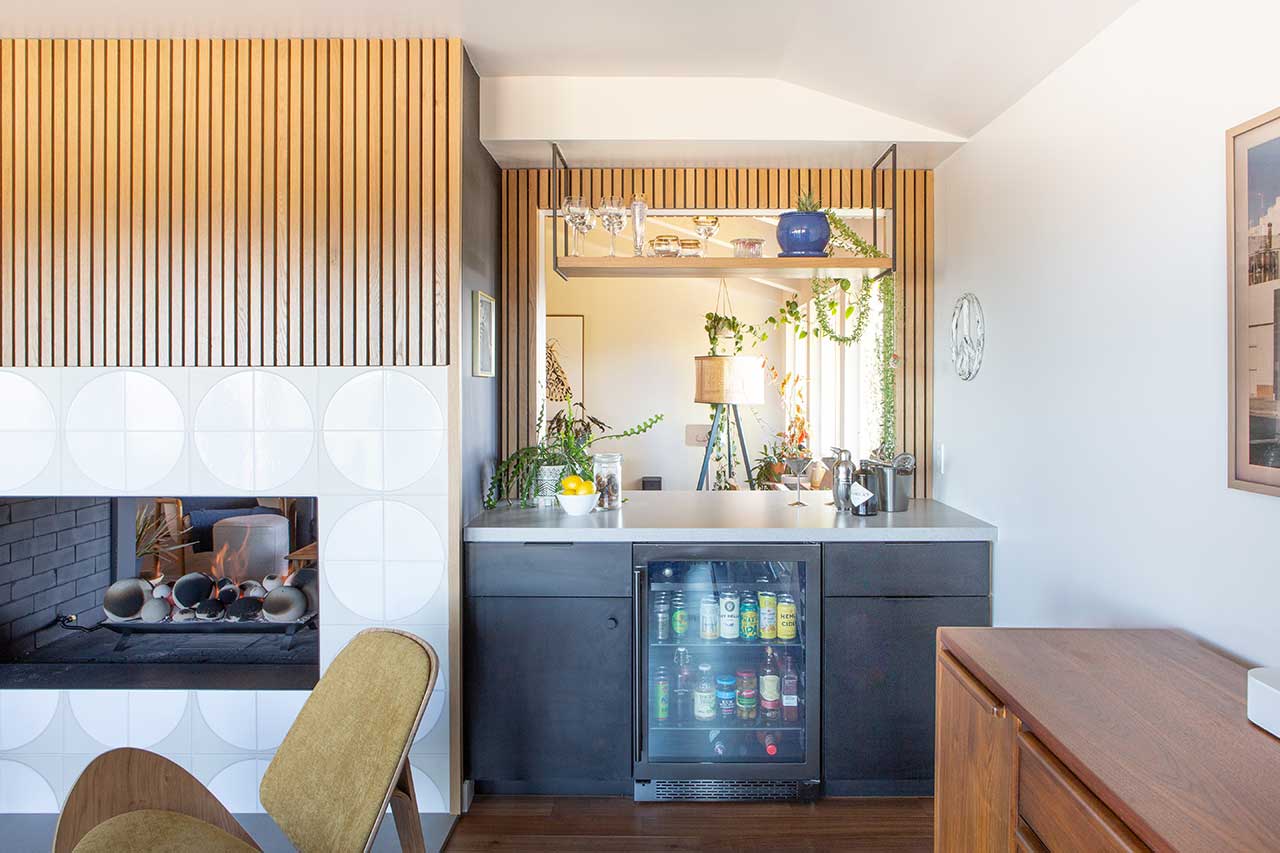 13/15 Photos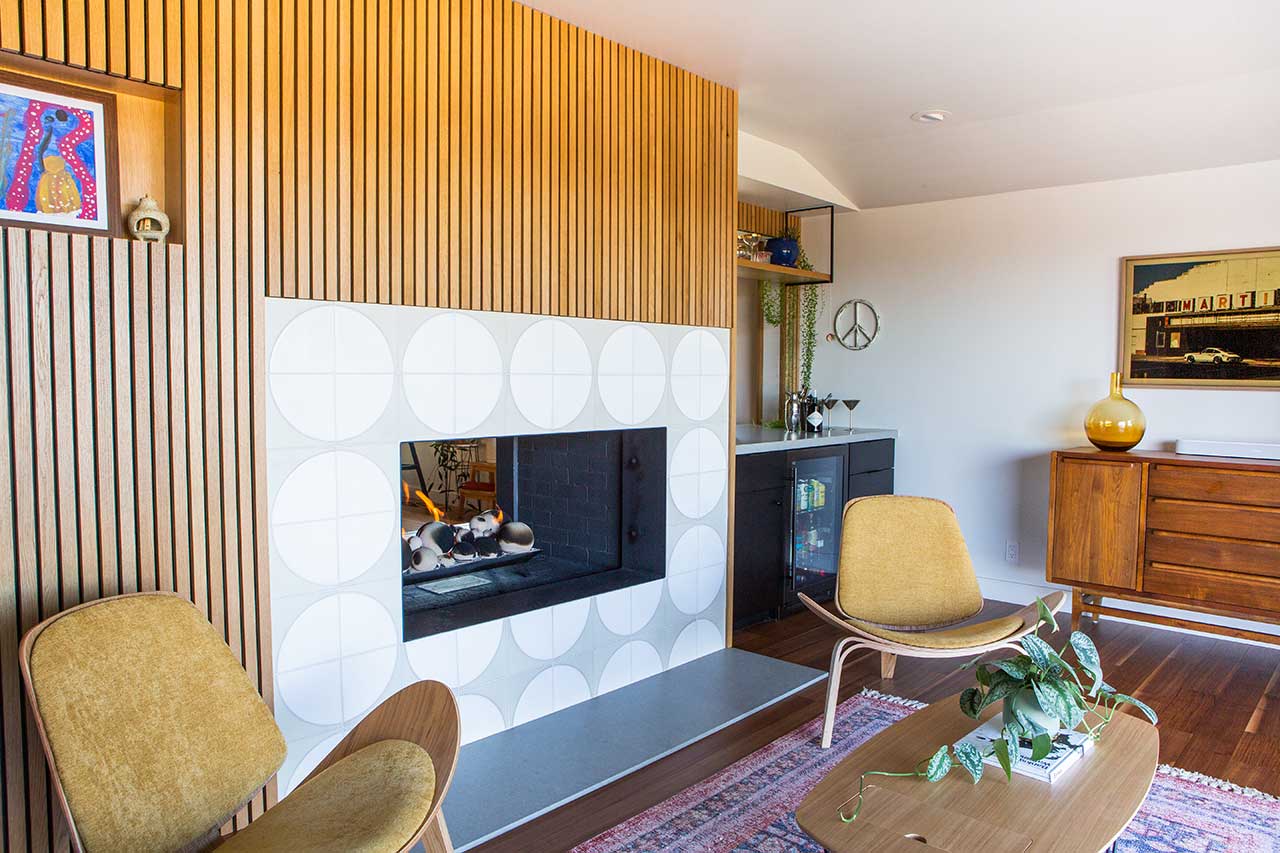 14/15 Photos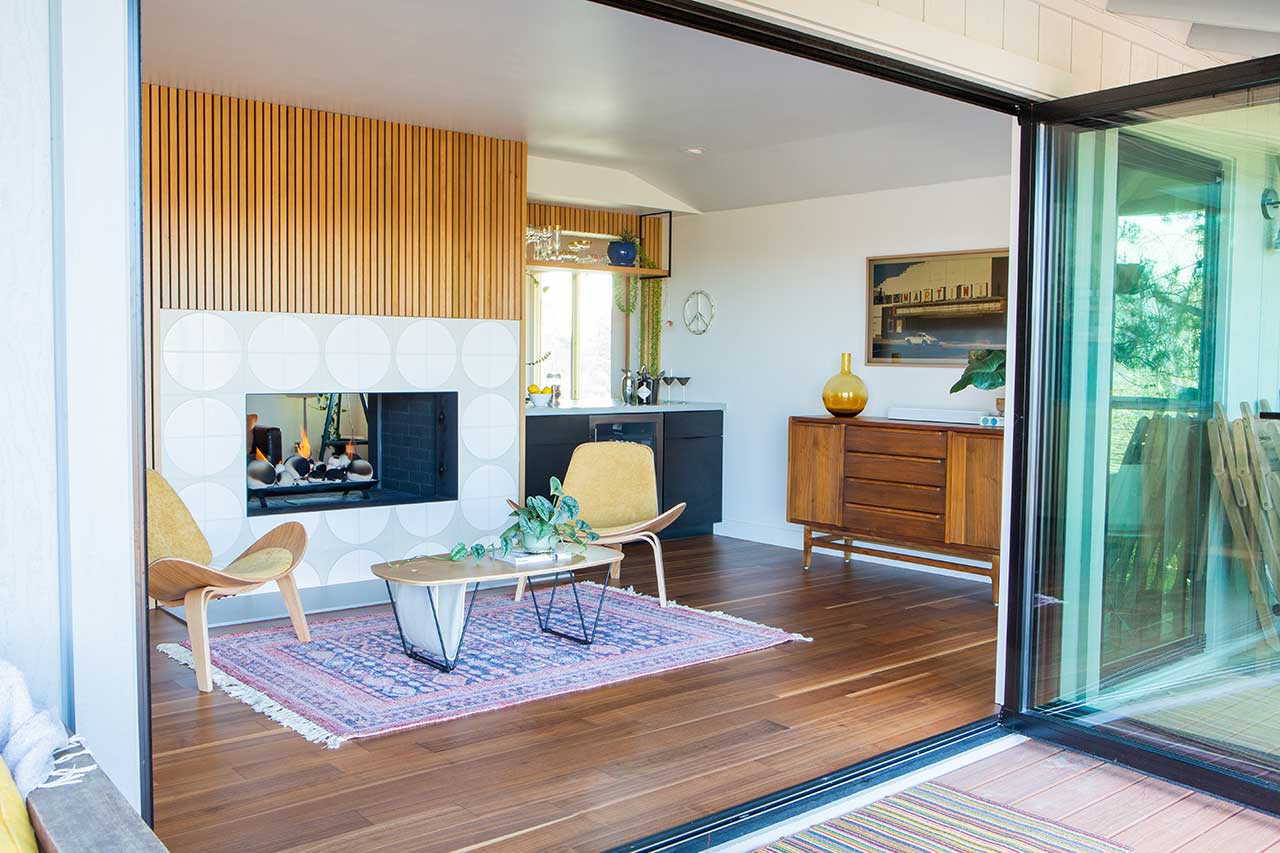 15/15 Photos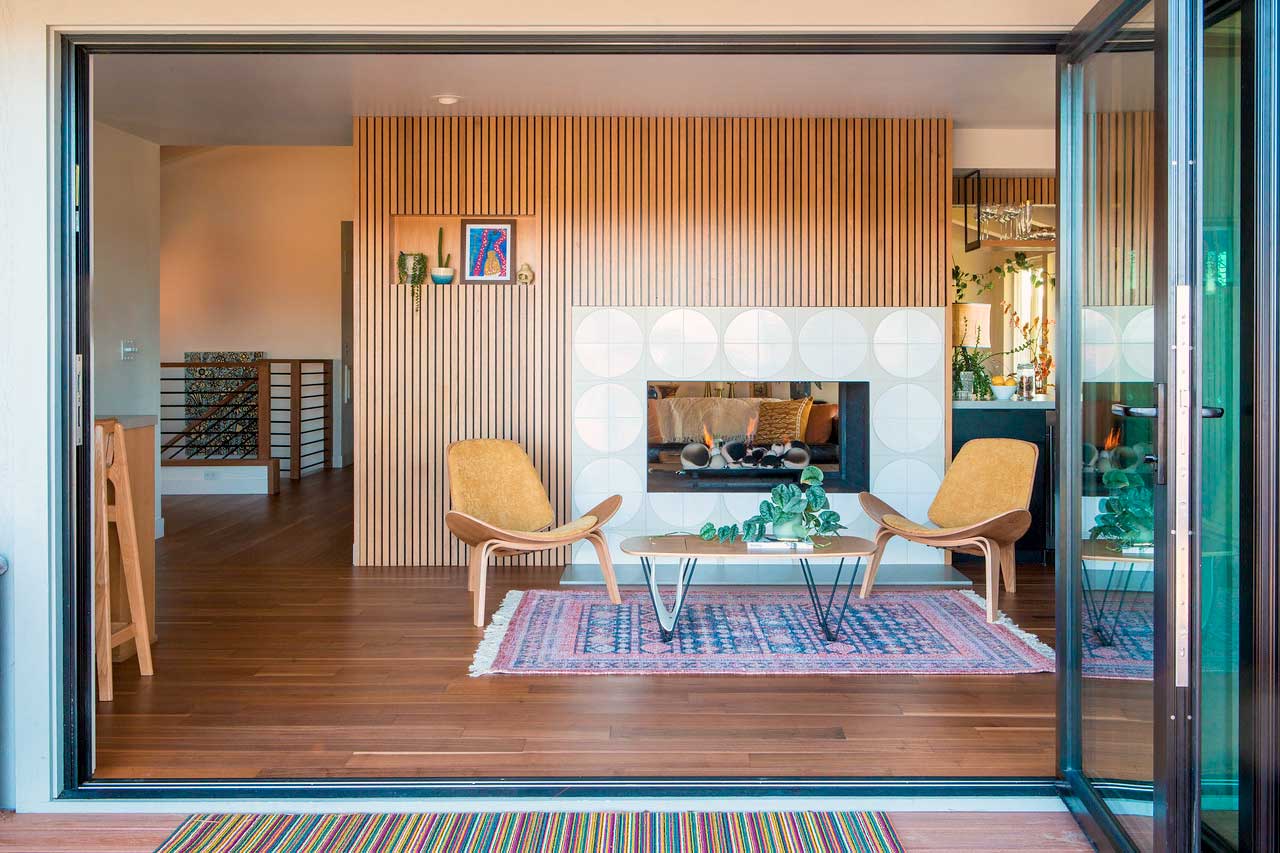 To reimagine a dated, 1970s ranch in Pleasanton, California, Destination Eichler partnered with Eyerly Architecture to bring this split-level house into today's times. While the young family appreciated the 70s character of the home, they desired a fresh spin with added functionality seen in today's builds. The updated abode now features modern details, mid-century furnishings, and a plethora of beautiful tile from Fireclay Tile.
A glass wall opens out from a multipurpose room offering views of Mount Diablo. The room's other focal point is a double-sided fireplace that was updated with vertical wood slats and tile in a large, circular pattern.
The kitchen is renovated with light wood cabinets and a mosaic wall made with hexagonal tiles that complement the blue range.
The main living room features an angled wood ceiling and the other side of the double-sided fireplace. Clad in matte black tile, the fireplace has a minimalist aesthetic that is perfectly juxtaposed with the white walls and beams.
In the basement, which the original architect named "Rumpus Room," a new kitchenette and bar is there to entertain guests.
Photos by John Shum.