A 1970s Nunnery Transforms Into a Scandinavian-Inspired Family Home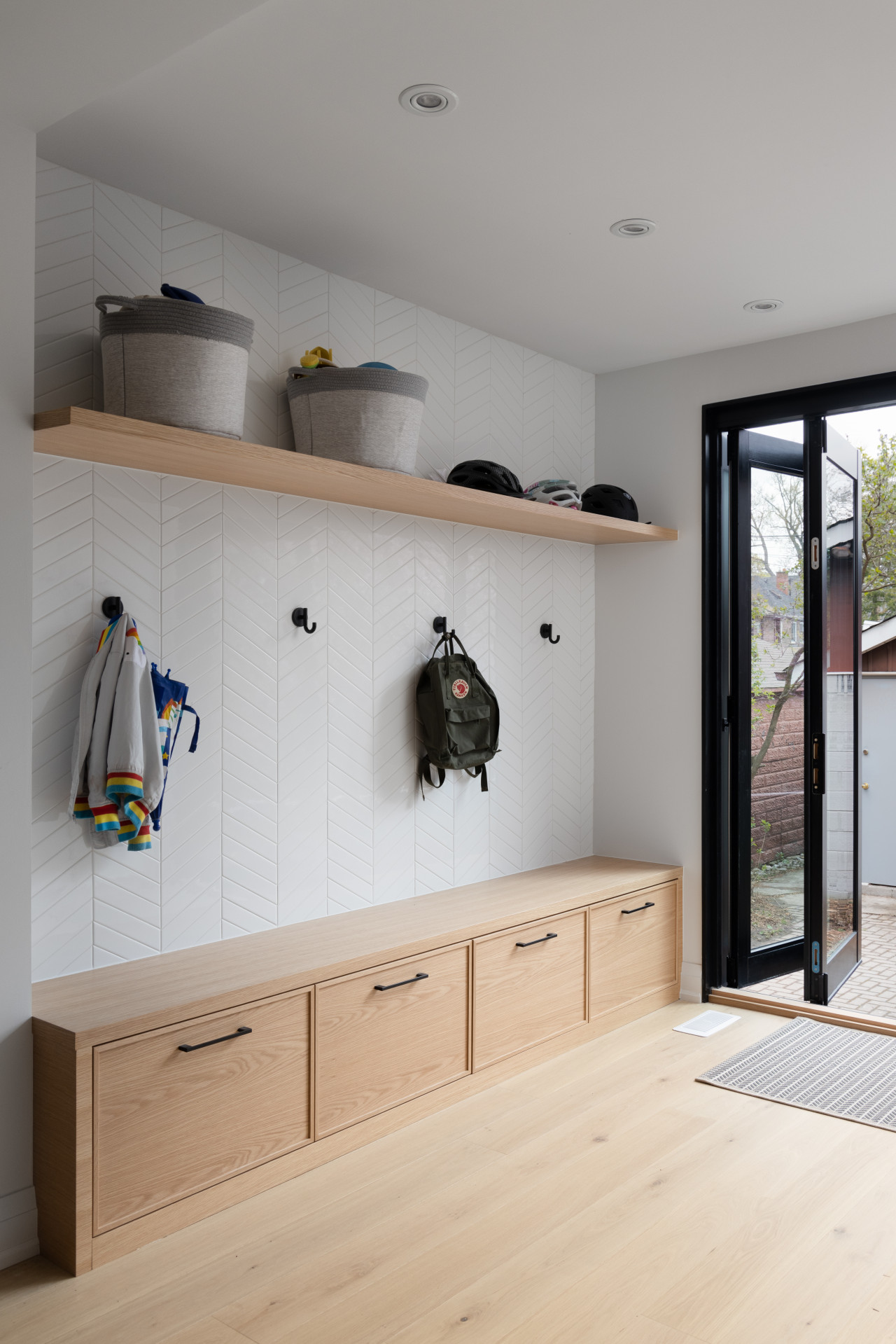 A 1970s Nunnery Transforms Into a Scandinavian-Inspired Family Home
1/21 Photos
2/21 Photos
3/21 Photos
4/21 Photos
5/21 Photos
6/21 Photos
7/21 Photos
8/21 Photos
9/21 Photos
10/21 Photos
11/21 Photos
12/21 Photos
13/21 Photos
14/21 Photos
15/21 Photos
16/21 Photos
17/21 Photos
18/21 Photos
19/21 Photos
20/21 Photos
21/21 Photos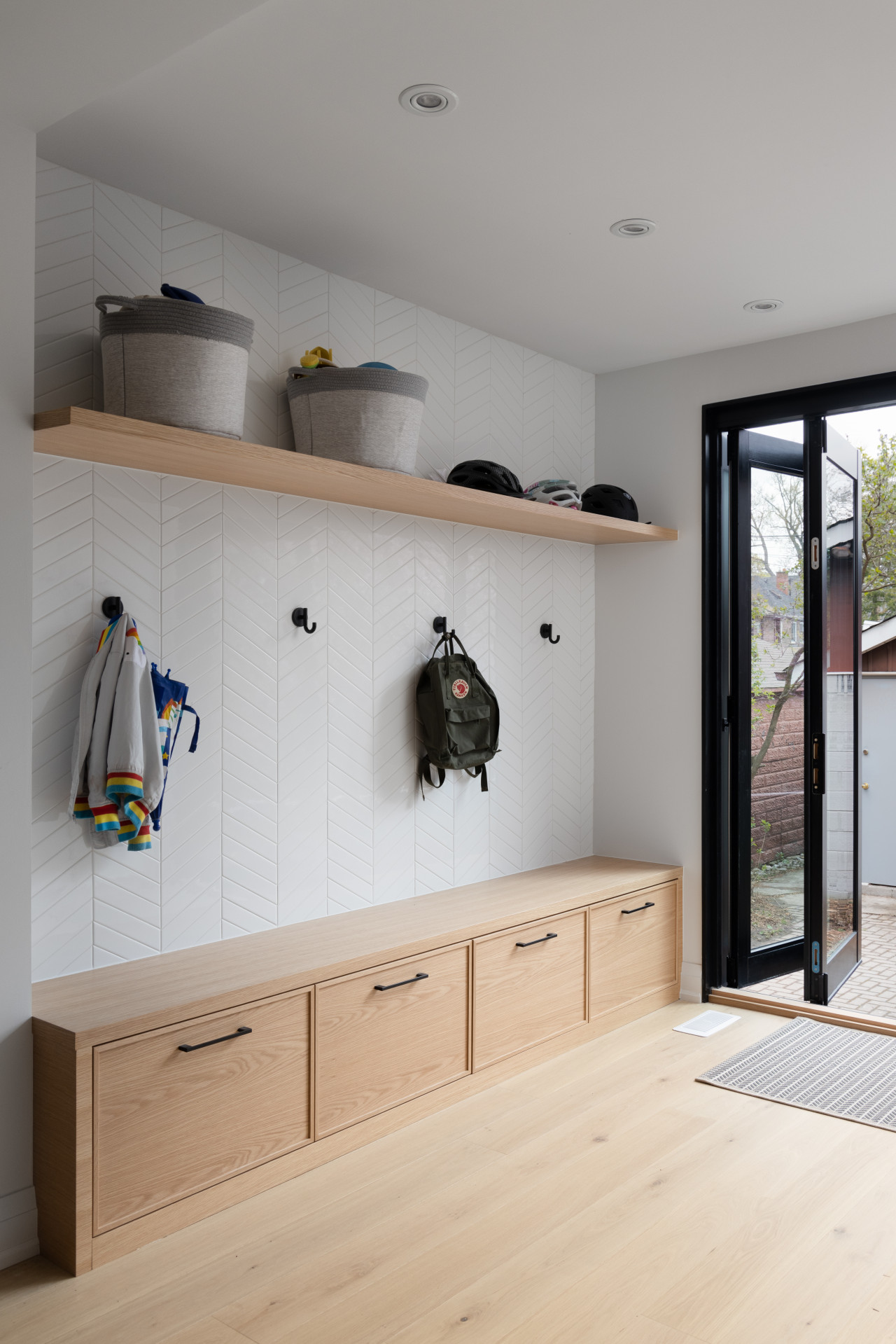 What used to be a 1970s nunnery for six nuns is now a fresh, Scandinavian-inspired home for a young family in Toronto, Canada. Designed by Sansa Interiors, a boutique architecture and interior design studio, the new family home has been completely renovated to accommodate a modern family's needs.
The original home had a very traditional layout with a tiny kitchen, partial walls and rooms that made inefficient use of the space. Sansa Interiors decided the best approach was to open up the interiors, and maximize the living spaces while maintaining a clean, cohesive look throughout. Two main needs were to create a beautiful space for entertaining guests and an open layout that provided greater visibility when the kids play in the other room.
With a 350K budget, the studio was able to reconfigure the main and second floors, design a new bathroom, create an extra bedroom bringing the total count to five, and transform the main bedroom to become more full sized with an ensuite.
The kitchen features built-in appliances that are concealed to create continuous lines and lots of storage to accommodate for baking, pantry, garbage and recycling, cleaning supplies and more. From there, you can see into the living room where the show-stopping central piece is the fireplace wall with its slatted wood frame. Built-in open shelving displays treasured items and family photos.
One special request that family had was to honor the family's 9-year-old daughter who had passed away from a rare blood disorder, so a picture ledge was created to display Abbey's adventures and memories. Throughout the home, Abbey's artwork is showcased proudly.
A 10-feet-wide bi-folding wall opens up the space even more and allows natural light to flow through the home. Sansa Interiors also brought the outdoors inside by using primarily natural materials, earthy tones and custom millwork.
Original stained glass windows pay homage to the home that used to be and serve as a beautiful piece of art.
The bathrooms have a black and white aesthetic that's softened with natural wood, creating a spa-like environment.
The final completed design is unrecognizable from what used to be a dark, cramped and closed off home. The family is able to fully enjoy their dream home having all spaces maximized to its full potential.
Photos by Bruno Belli.