A 20-foot wide lot might scare off most designers but not architect Randy Bens and Falken Reynolds Interiors, who teamed up and designed the innovative Saint George House in Vancouver. The narrow lot only spanned 20 by 200 feet which means the designers were creatively challenged to think outside the box to visually create more space.
They utilized 11 skylights and an interior courtyard to help fill the Scandinavian-inspired interior with natural light, as well as a white color palette and light Nordic toned woods for a bright, open feel.
The exterior is covered in standing-seam metal cladding for a striking curbside appearance.
The living room opens out to the backyard via a massive sliding glass door which gives the feeling of the space continuing on.
A minimalist kitchen benefits from a large island and lots of hidden storage.
Bocci lighting hangs above the light wood dining table which features both bench seating and dining chairs.
The designers packed in plenty of storage, like by the entryway, making the most of every square inch.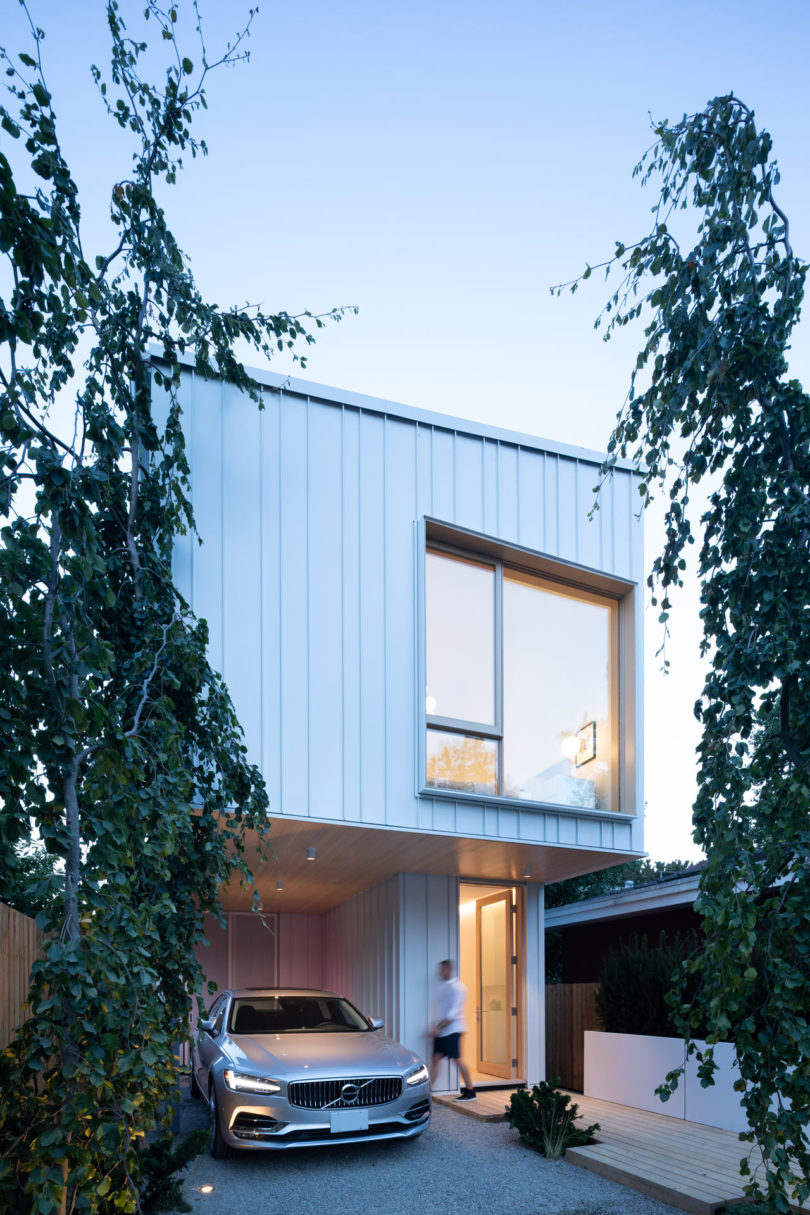 Photography by Ema Peter, courtesy of v2com.