A Blue Modern Cabin in the Mountains of the Czech Republic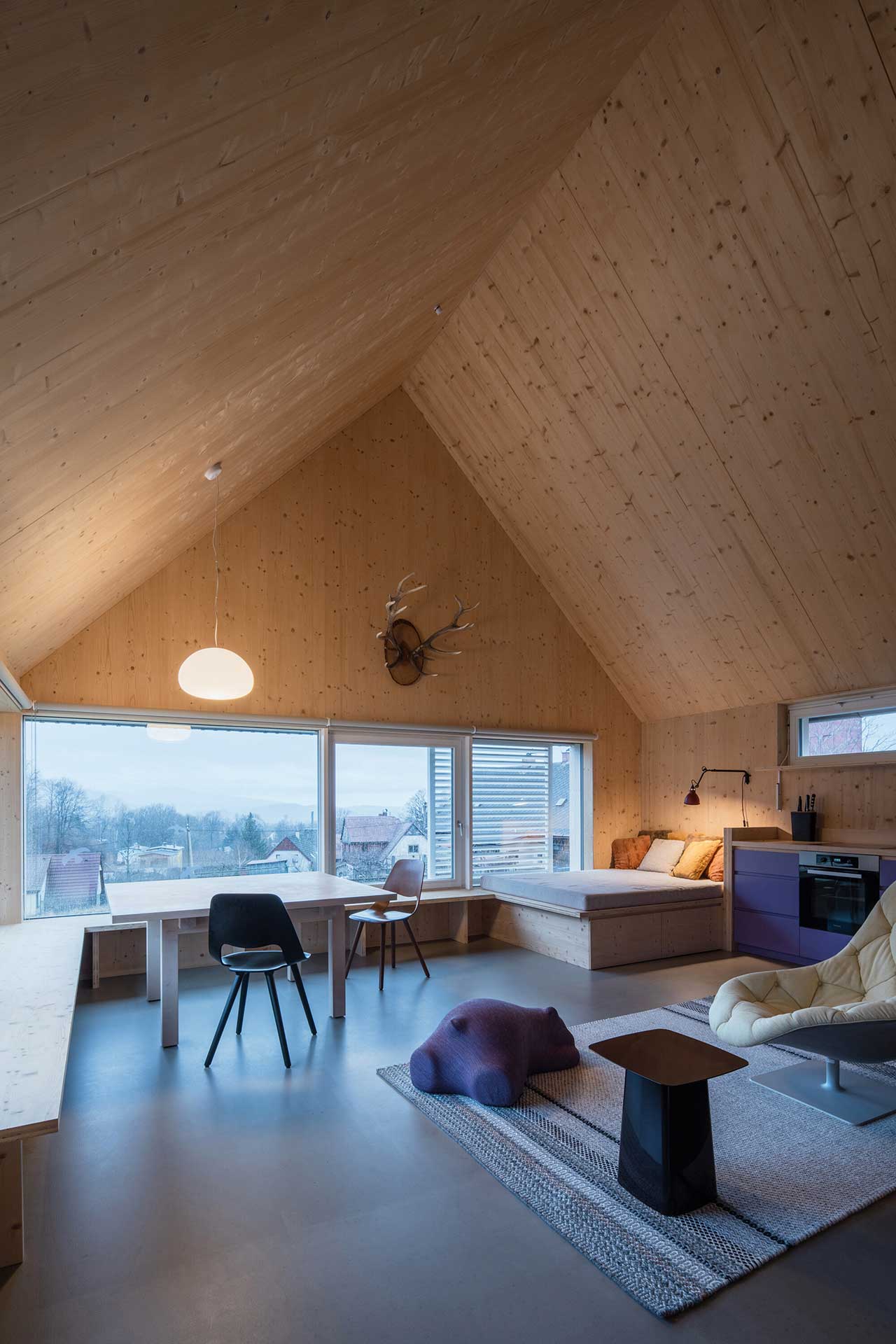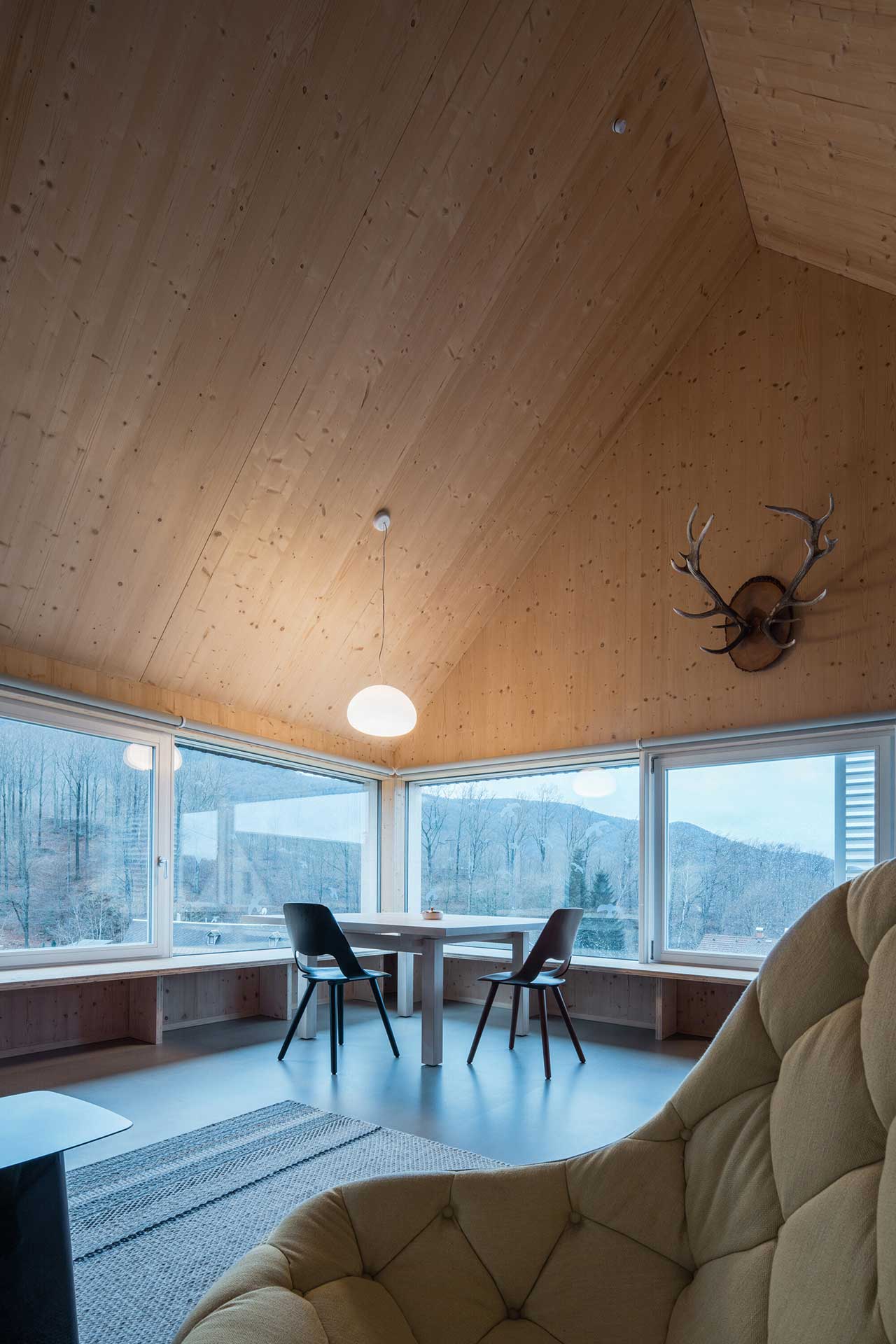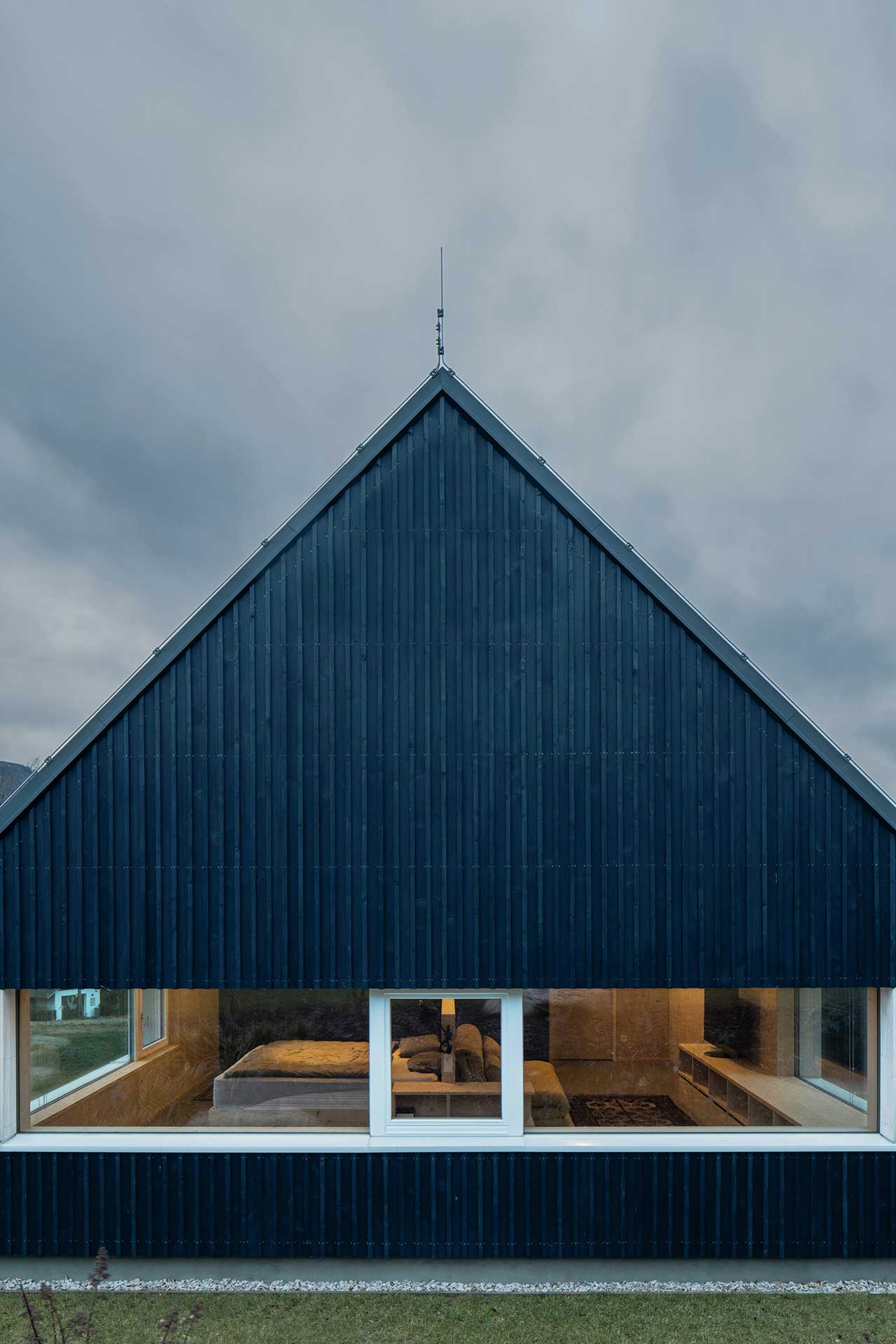 A Blue Modern Cabin in the Mountains of the Czech Republic
1/25 Photos
2/25 Photos
3/25 Photos
4/25 Photos
5/25 Photos
6/25 Photos
7/25 Photos
8/25 Photos
9/25 Photos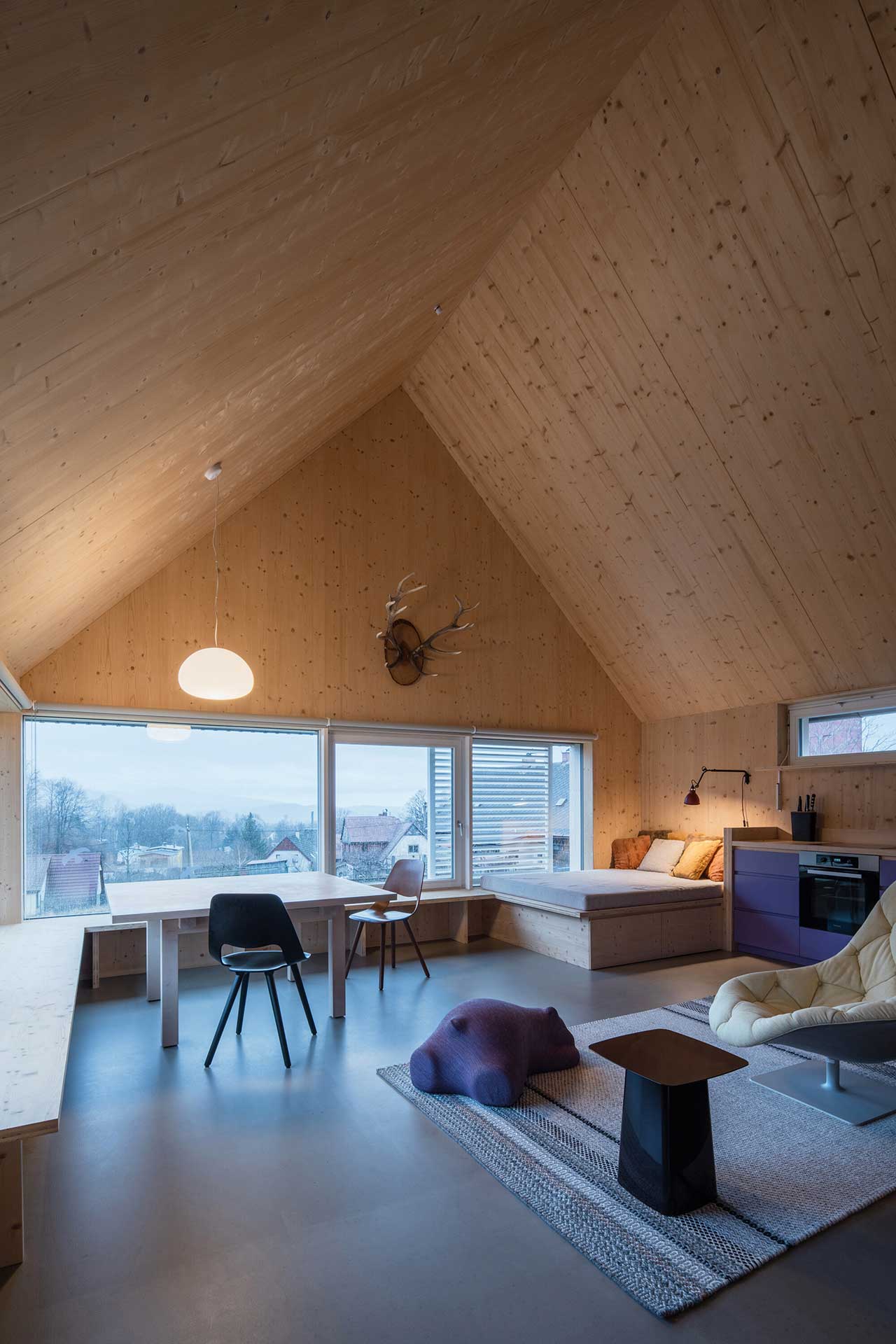 10/25 Photos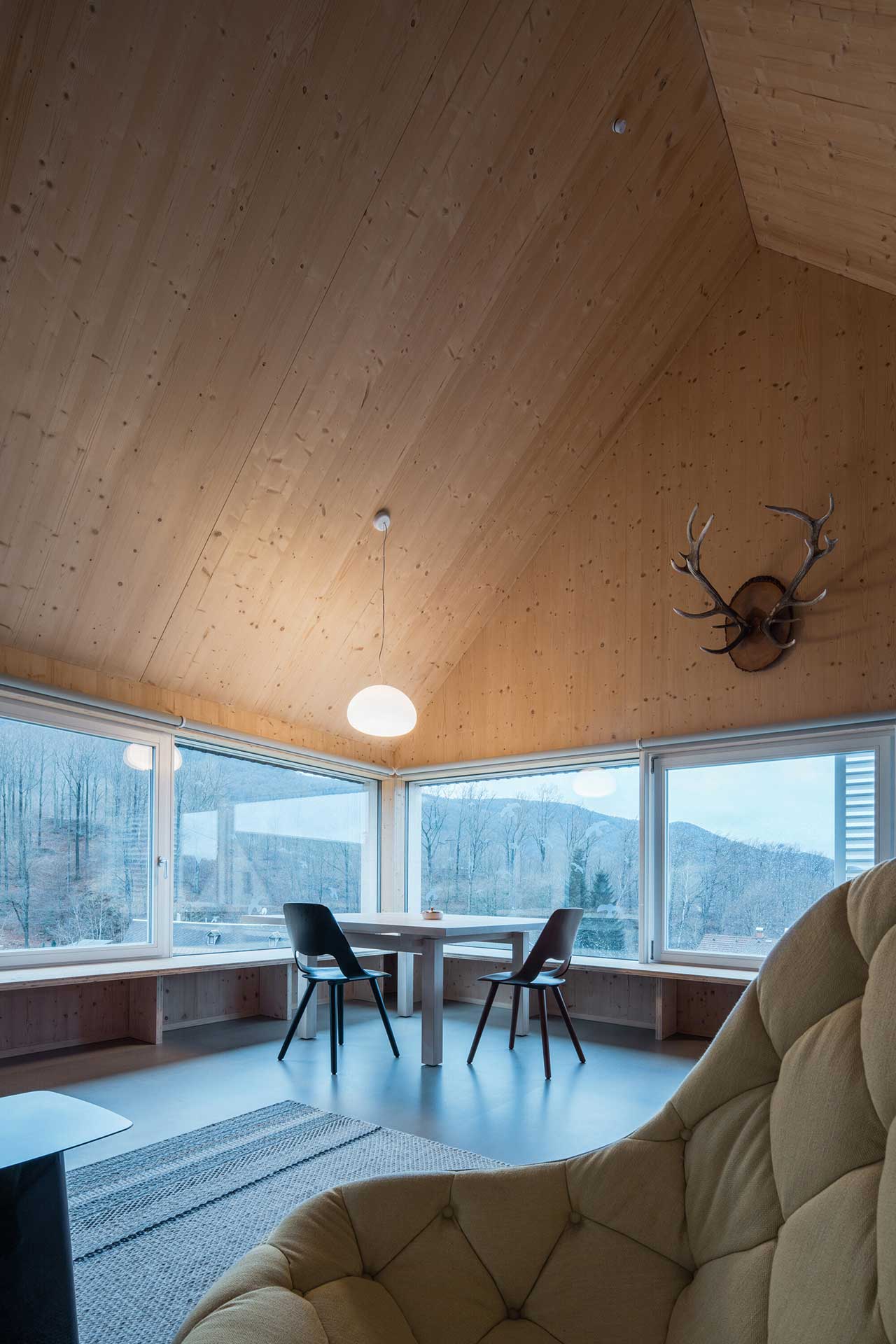 11/25 Photos
12/25 Photos
13/25 Photos
14/25 Photos
15/25 Photos
16/25 Photos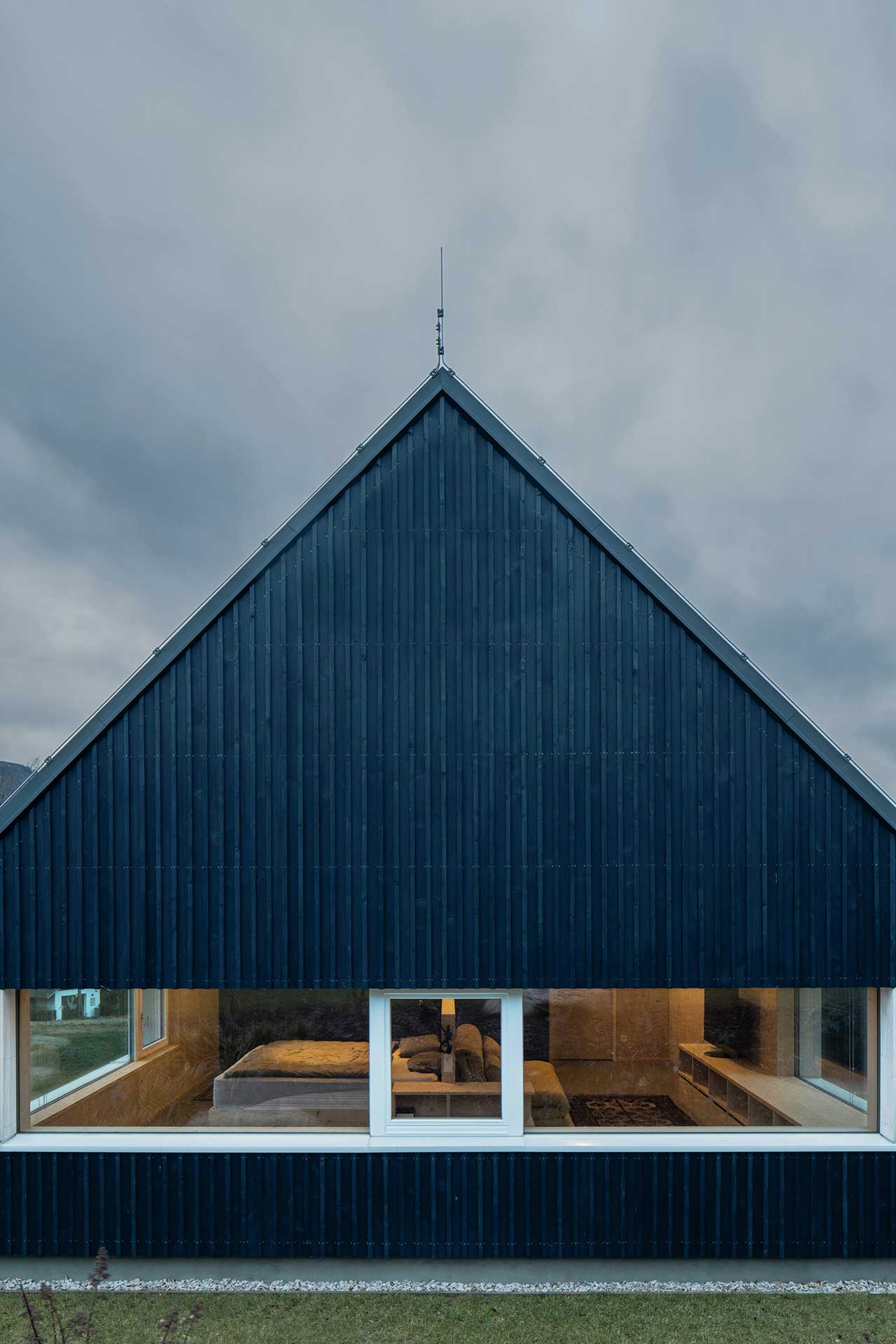 17/25 Photos
18/25 Photos
19/25 Photos
20/25 Photos
21/25 Photos
22/25 Photos
23/25 Photos
24/25 Photos
25/25 Photos
The Wooden Cabin might resemble a traditional cottage form, but Markéta Cajthamlová designed this cabin with a modern aesthetic. Located on sloped land in the Jizera Mountains, the modern cabin with its unexpected blue exterior is surrounded by meadows and forests making for a perfect retreat all year long.
The rectangular structure is clad in dark blue clapboard and finished with a gabled roof and corner windows. The house is built with natural materials found locally, including wood, stone, and glass.
The horizontal corner windows pop against the blue cladding with their white finish.
A small outbuilding pops on the front of the house acting as the entryway and a place for storage.
Wood panels cover the walls and ceilings inside for an immediately cozy look. The expanses of wood are broken up by the windows which keep sight lines focused on the nature outside.
The interior layout is separated into thirds. The public living space includes the kitchen, dining room, and living room; the opposite side houses the bedroom which can accommodate up to four people; and the central space features the sauna and bathroom. The center part of the house allowed for a multipurpose attic space accessed via a staircase in the living room.
Photography by Petr Polák.