Situated at the foot of a mountain in Cape Town, South Africa, House Sealion was designed by Greg Wright Architects for entertainment with large open spaces that lead out to the pool. The plot of land proved challenging as the mountains are on one side and the ocean is on the other, making it both views an important part of the plan.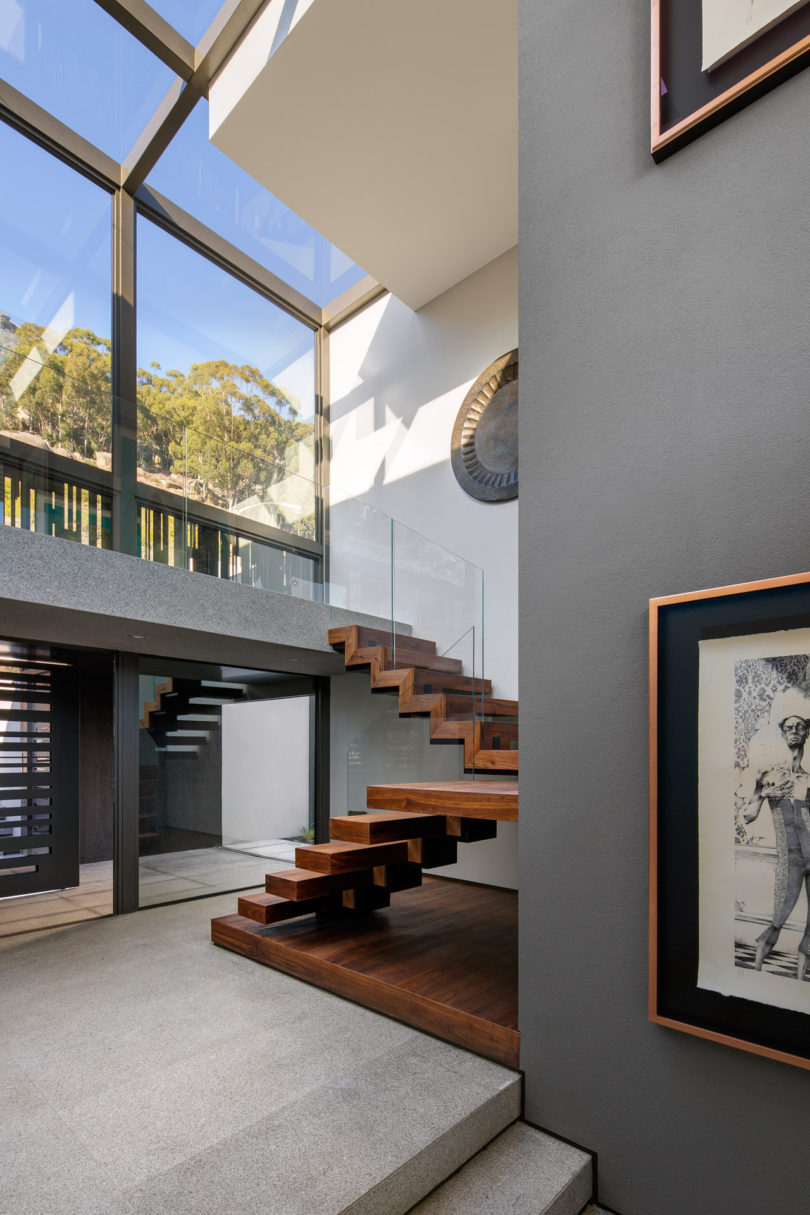 Privacy was another focus, as the neighbors were in close proximity, which meant dividing the main volumes with the help of internal courtyards.
The main staircase is housed in a double volume space with large glass windows that continue onto the ceiling for mountain views.
Laser cut screens offer privacy for the homeowners while becoming an artistic focal point on the exterior.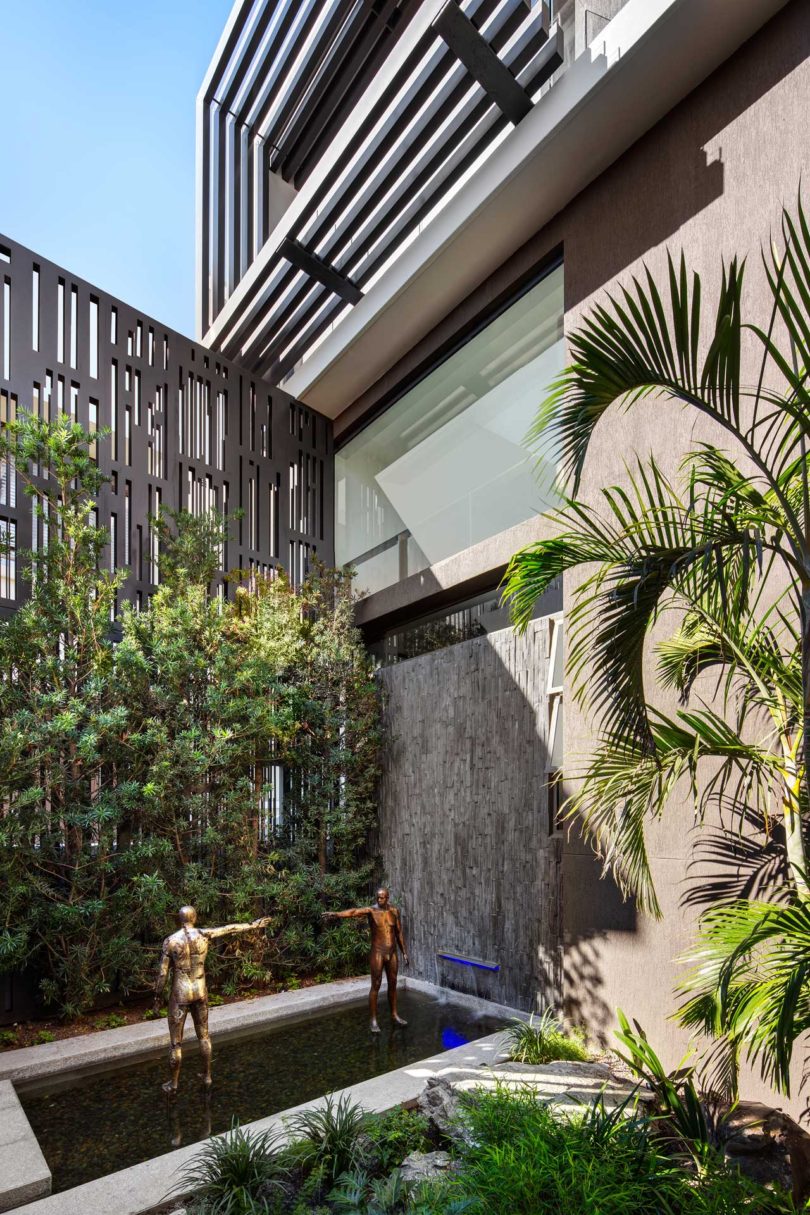 Just past the staircase is a private courtyard with a water feature and lots of greenery.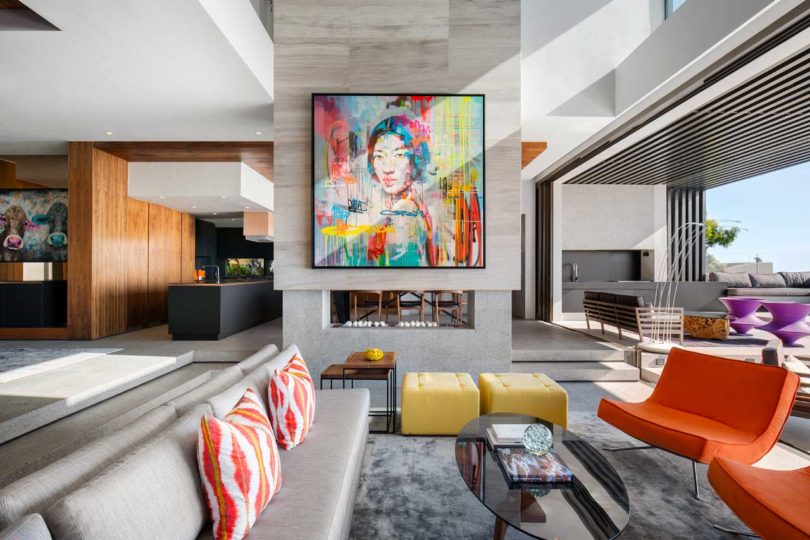 The main living space opens up to the swimming pool that overlooks the ocean.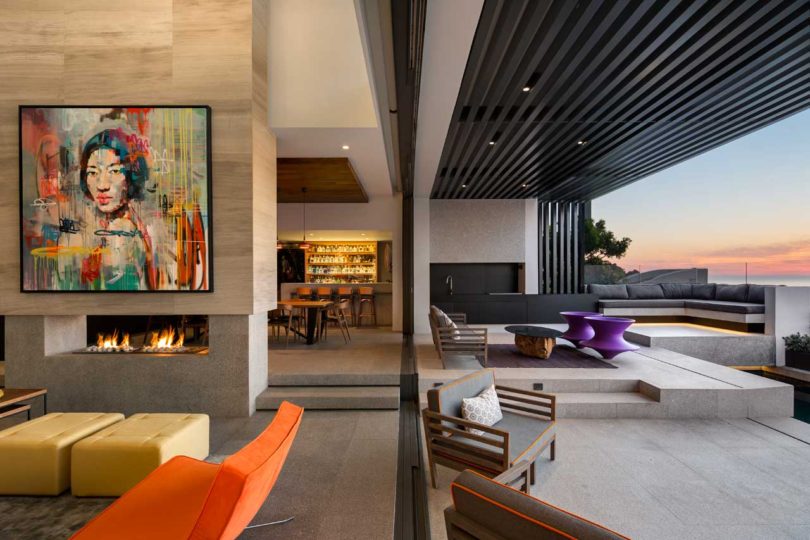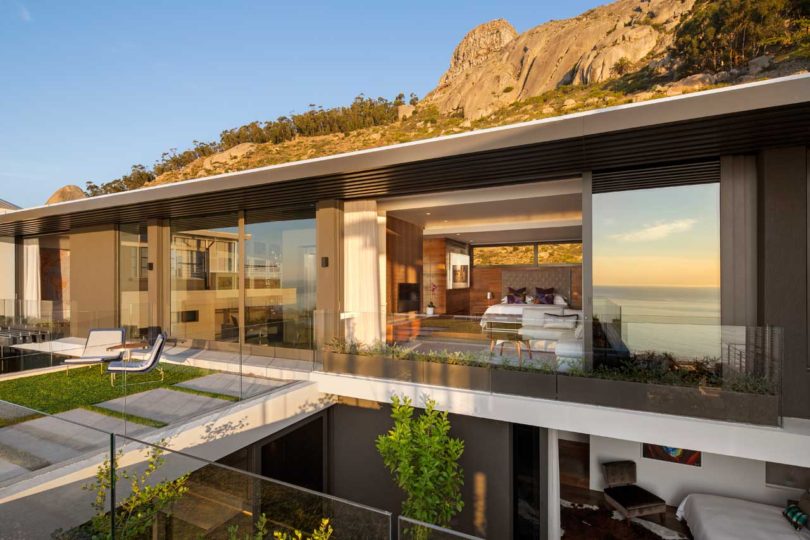 The second floor master bedroom has its own private terrace with views of both the mountains and ocean.