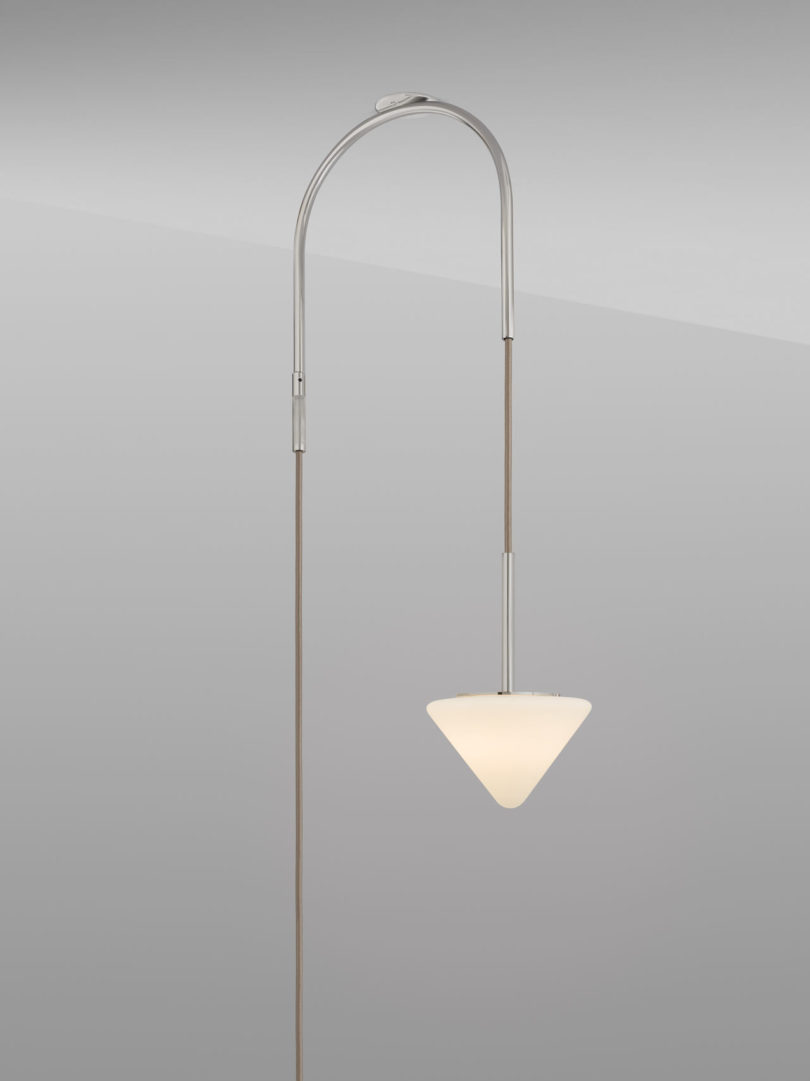 Many rooms, especially in older houses, don't have hardwired ceilings – meaning you're stuck with floor and table lamps unless you want to spend lots of money on an electrician. At Euroluce 2017, Kalmar Werkstätten is offering up another option with Spinne, a lighting system that gives you the pendant light you've been longing for without the need for hardwiring in your ceiling.
Spinne was designed by Garth Roberts and Erik Berg Kreider to suspend from your ceiling with the help of one, two, or three simple brackets. The brand's signature tan textile cable is threaded through metal tubes that guide the cord down the wall and to the designed socket without looking messy or unfinished. The long cord lets you adjust the height of the pendant based on your needs.
At the other end of the cord is a cone-shaped glass shade that's paired with brass, copper, nickel, or black finished components.

Design From Around The Web