In a 1933 building in Tel Aviv, this apartment comes alive with both color and artwork that's the result of a complete renovation by Tsipi Yavets Chen of myTema Studio. The apartment spans the entire floor of the building and with its seaside location, the goal was to open it up and maximize the natural light and take advantage of Mediterranean views.
Inspired by "international style", the interior has an overall clean and modern feel with high floating filings that allow air and light to pass through. They incorporated local materials which elevate the works of the Israeli modern art on display throughout, which are from Inga Gallery. They took a sample of the original 1930s floor and matched it for the new green terrazzo floor.
The interior is separated into two wings offering more privacy and additional views.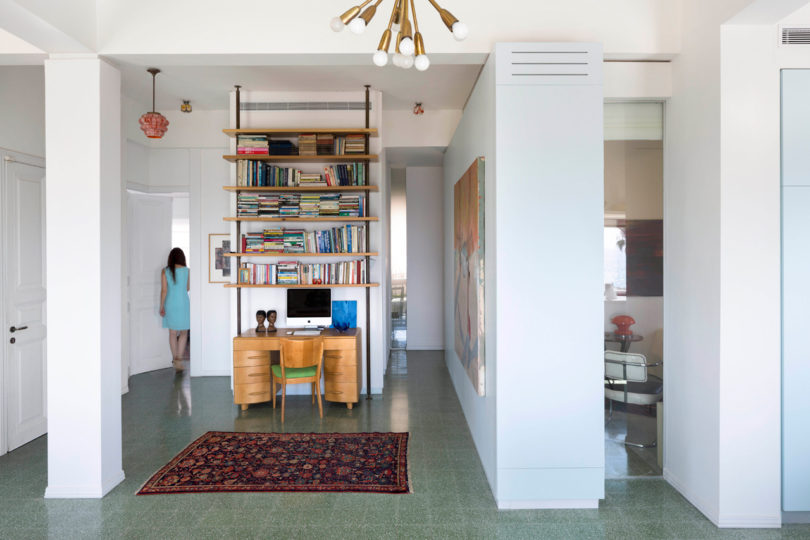 Some of the furnishings were collected over time, including the lighting and the Heywood Wakefield pieces from the 50s. New pieces were customs built to match the vintage pieces that were already owned.
Photos by Shai Epstein.