A Construction Company's New HQ Highlights Common Materials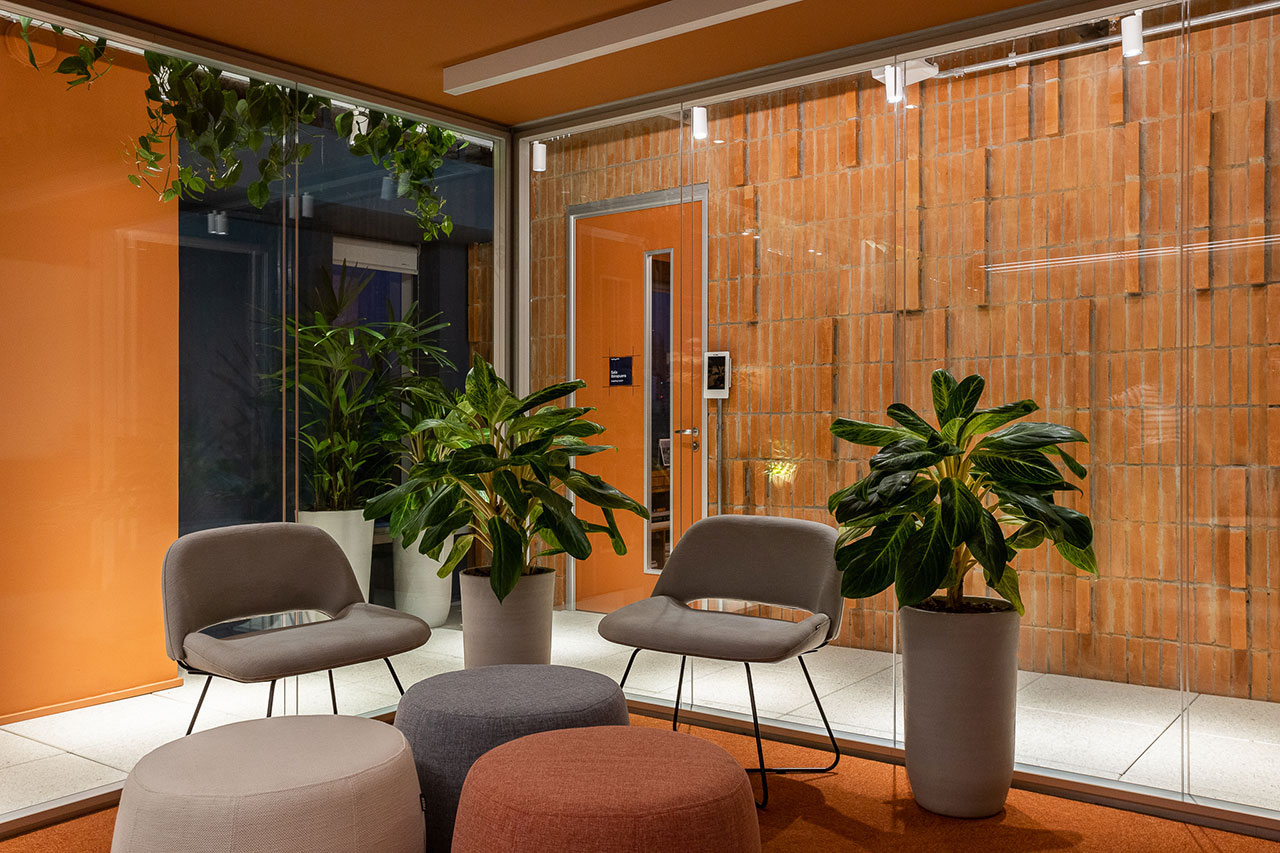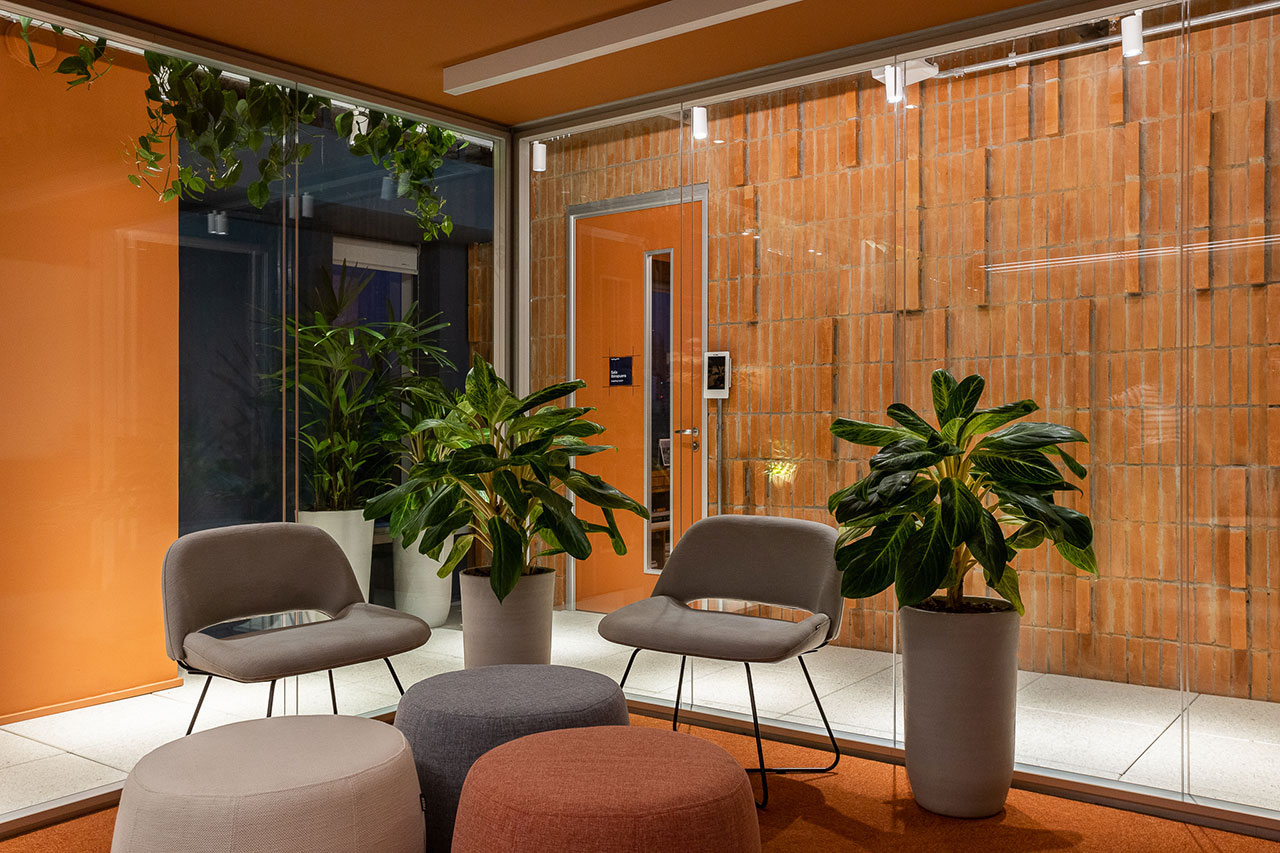 A Construction Company's New HQ Highlights Common Materials
1/29 Photos
2/29 Photos
3/29 Photos
4/29 Photos
5/29 Photos
6/29 Photos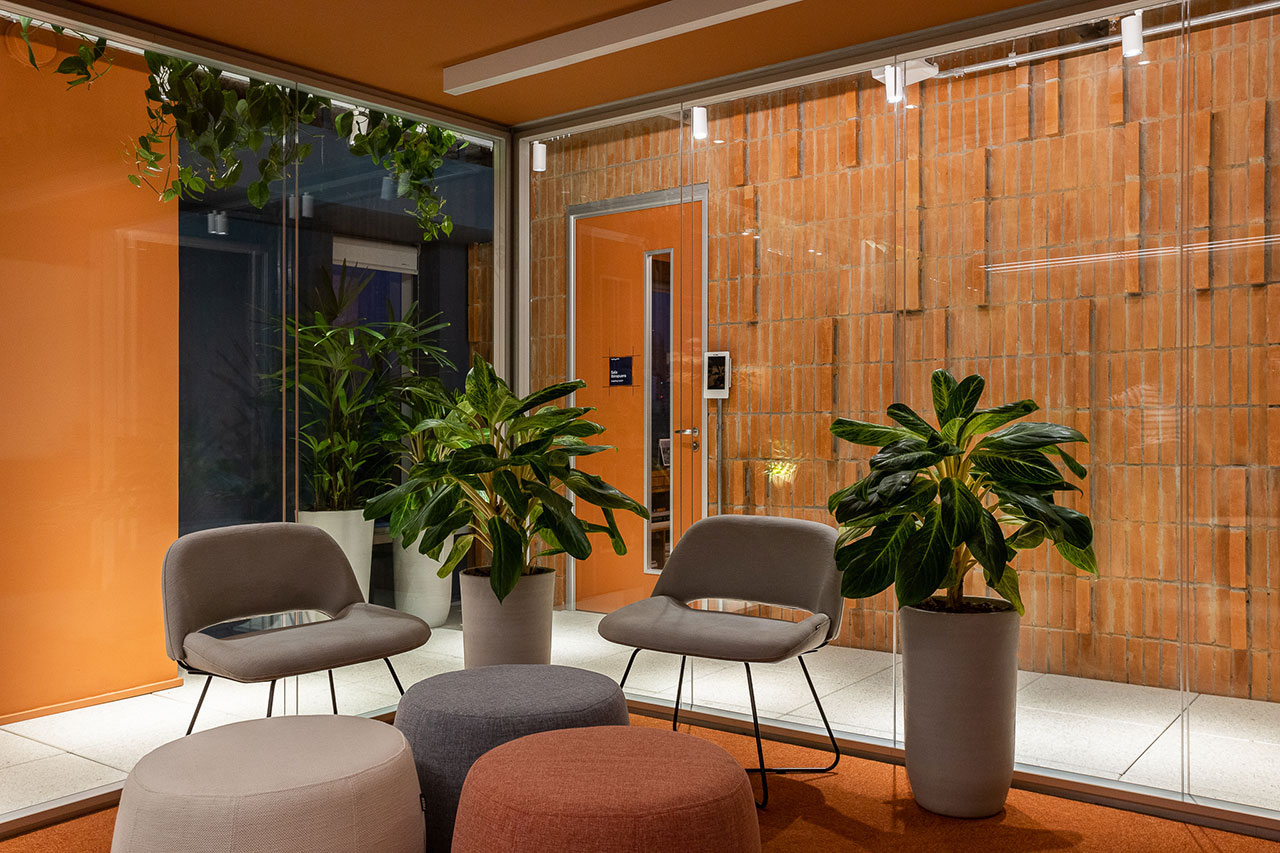 7/29 Photos
8/29 Photos
9/29 Photos
10/29 Photos
11/29 Photos
12/29 Photos
13/29 Photos
14/29 Photos
15/29 Photos
16/29 Photos
17/29 Photos
18/29 Photos
19/29 Photos
20/29 Photos
21/29 Photos
22/29 Photos
23/29 Photos
24/29 Photos
25/29 Photos
26/29 Photos
27/29 Photos
28/29 Photos
29/29 Photos
Construction elements, such as brick, concrete, metal mesh, and lines of color-coded wires, aren't typically viewed as aesthetic materials, but architecture firm Superlimão made them the highlight of this modern day office. The construction company, Escritório da Engenharia in São Paulo, tasked Superlimão to design a space that was adaptable to hybrid work routines, for both in-person and remote work. In creating the new headquarters, the studio gave prominence to these industrial elements, maintaining the rawness of the materials but using them in eye-catching ways that create surprising corners everywhere you turn.
The office features an event space for lectures and external events. Bleacher style seating creates a casual environment for guests and employees. Behind it sits a podcast recording studio clad in terracotta bricks with front row seats to all events.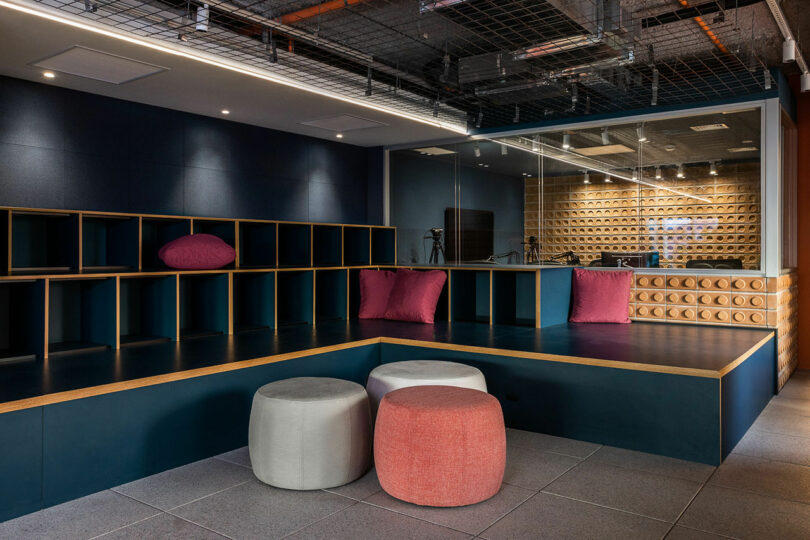 Superlimão placed booths, lounges, and break rooms around the perimeter of the building with the intention that these spaces for short-term stays wouldn't be occupied for very long because the sunlight and heat here are very prevalent. This also allows for circulation to flow and because these areas aren't closed off, natural lighting is able to stream through to create a more pleasant work environment.
A view of Pico do Jaraguá, the highest point of São Paulo, can also be enjoyed by all.
Mesh metal screens used in the concreting of slabs are found throughout the office, atypical of how they are usually hidden.
A corner office is made flexible and adaptable for different work needs with a sliding privacy screen that can be opened up fully when conferences are not in session, allowing natural light to flow through.
Breezeway blocks add a geometric, graphic pattern to this privacy booth in the same way wallpaper does. Outside, the patch of exposed wiring seen through a glass floor is another nod to the typical scenes found in construction.
Pots of plants line the ceiling, ferns and trees pop out from their industrial backgrounds, and a "tunnel" of flower beds act as a natural brise soleil by filtering the light.
Photography by Israel Gollino.