Plastic surgery offices around the globe should take note of the latest project by interior designers Raphaël Le Berre and Thomas Vevaud of Le Berre Vevaud. They transformed a former Haussmann-style apartment in Paris into a modern plastic surgeon's office with a delightful color palette and furnishings that give it a cozy and inviting atmosphere – an atmosphere far better than any medical clinic I've ever seen.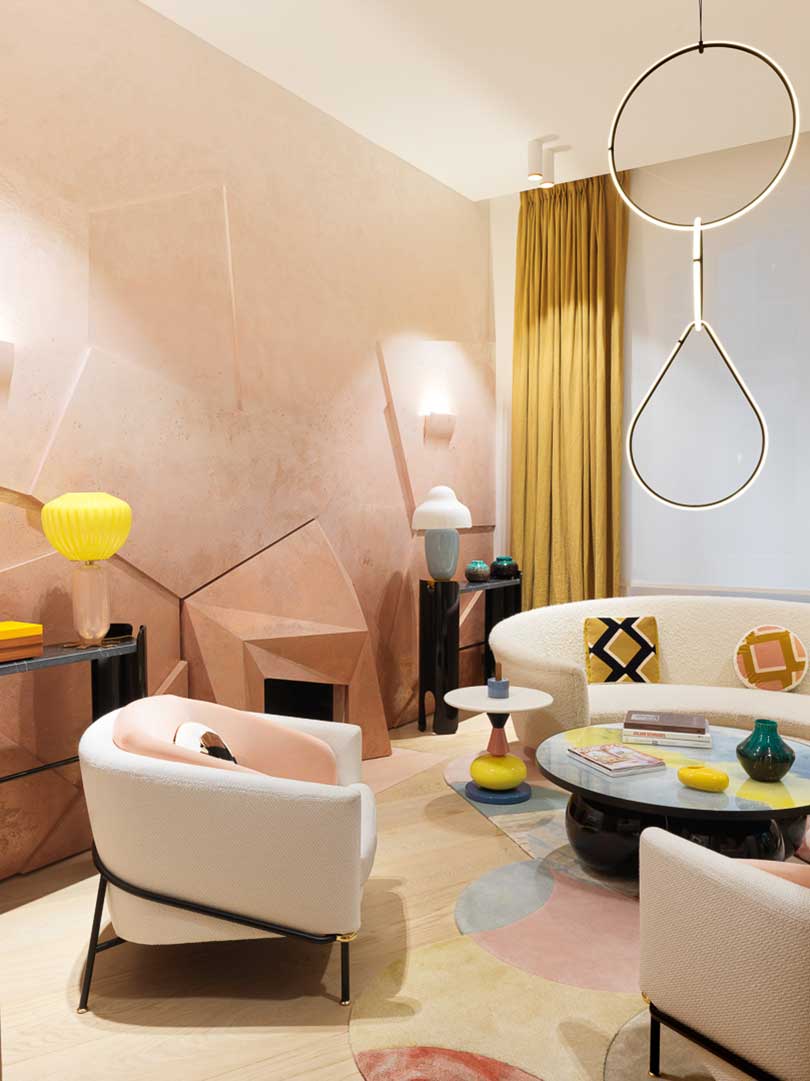 Custom furniture is paired with hues of pink, nudes, blues and mustard for a warm yet vibrant aesthetic that's bound to make anyone's appointment a more relaxed one. You might even forget you're at a doctor's office!
In the waiting room, there's a vintage sofa, a blue/green Chinoz lamp from Parachilna, and a hanging Arrangements fixture by Michael Anastassiades for Flos. The rest of the furnishings are custom pieces made by Le Berre Vevaud, including the rug produced by Taiping, the coffee table and console.
In the doctor's office, a custom desk made of lacquered steel, white brushed oak and white beauty marble makes a sculptural statement. An Eames Aluminum desk chair and two Knoll Platner chairs complete the workspace.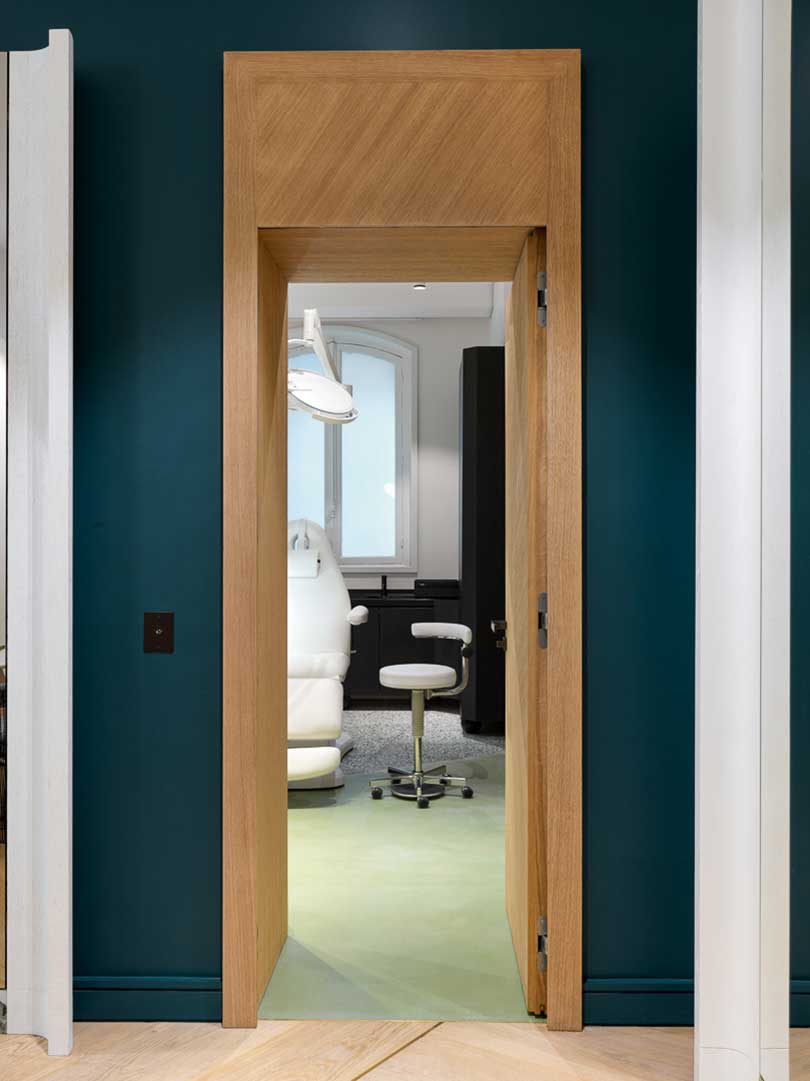 Photos by Stephan Julliard.