Designed for a family of five in a quiet neighborhood in northern Kyoto city, the House in Kyoto has an open living plan that allows the parents to keep an eye on their active children. The location proved challenging for 07BEACH, as surrounding houses are built right up to the property line on three sides. Once space for two cars was mapped out just off the street, little room was left for a garden. A traditional interior courtyard was nixed due to how much space it would take up, which led the architect to keep the central part of the home open with double-height ceilings, skylights, and an indoor tree. The light-filled living room now feels connected to the outdoors without sacrificing much-needed space.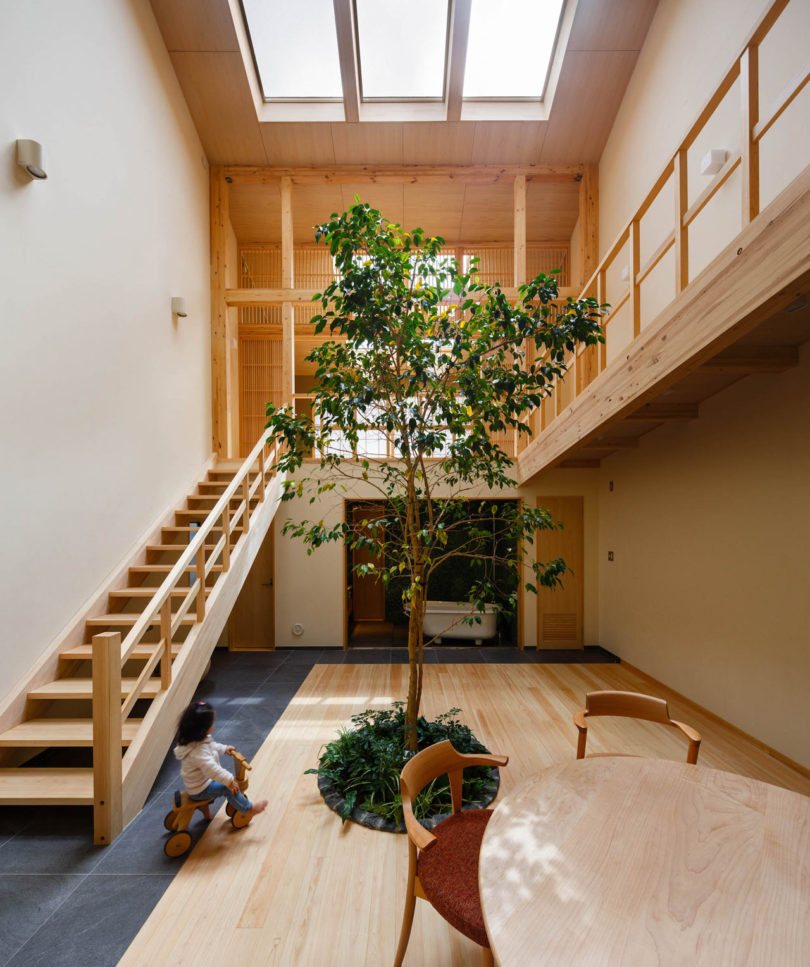 The growing tree is planted in the center part of the home's living area with the rest of the rooms built out from there allowing the family to stay connected.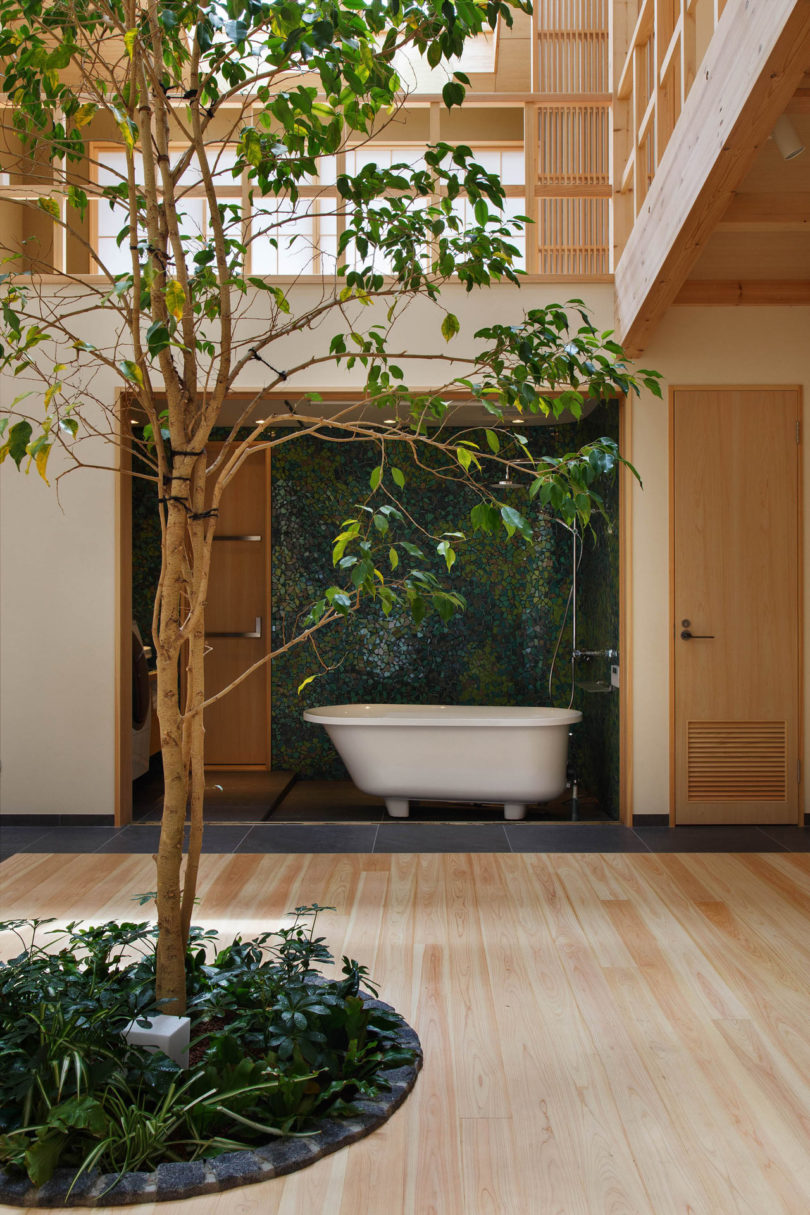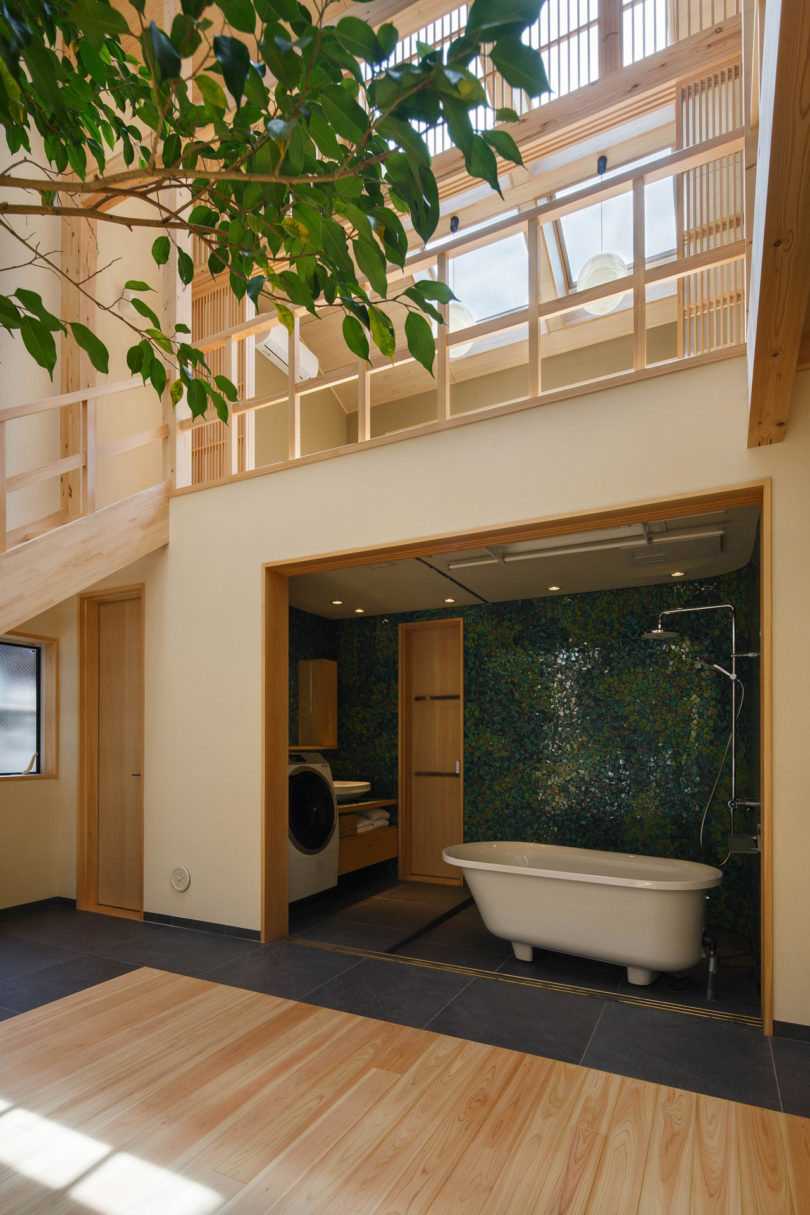 The bathroom sits just off the living area open to the space like an open-air bath. Sliding glass doors and a curtain are available for privacy if anyone desires it. The main bedroom is right behind the bathroom.
Opposite the bathroom is the kitchen and dining room which benefit from the natural light pouring in from above.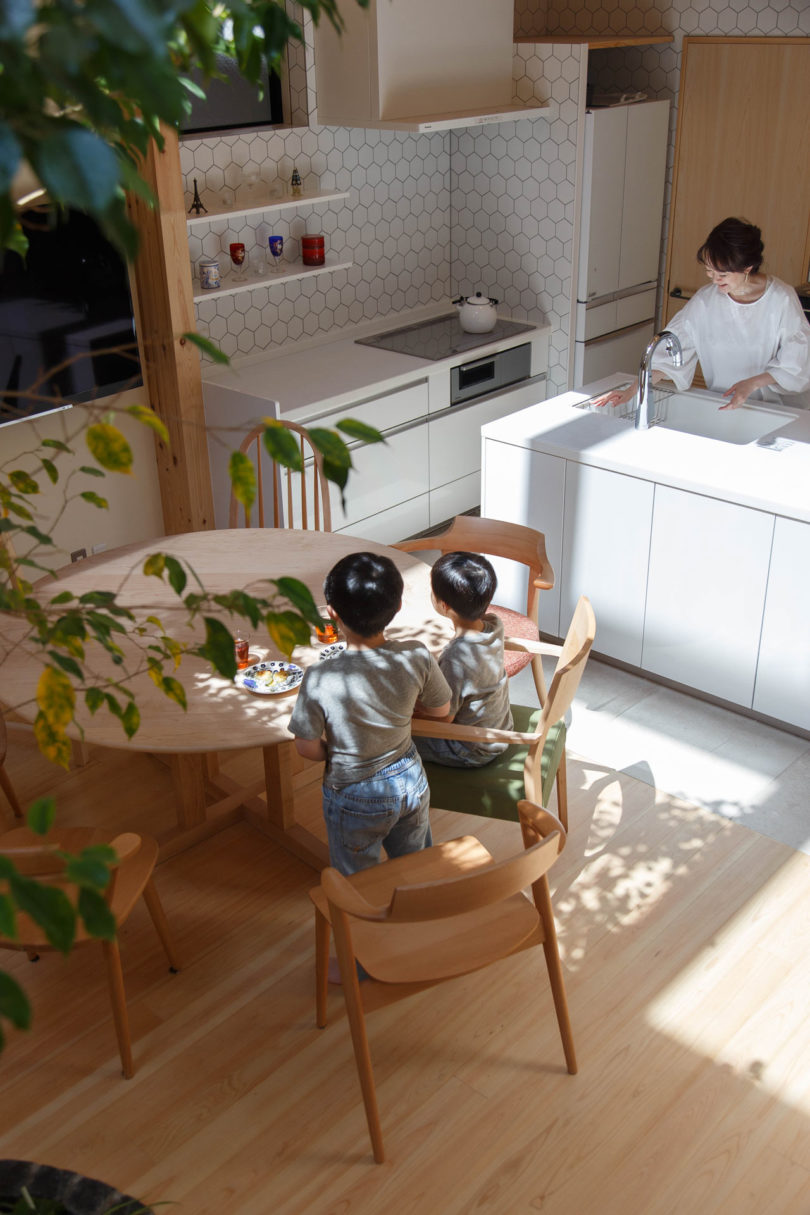 Upstairs, three identical bedrooms for the children are lined up on one side with a large tatami room on the other.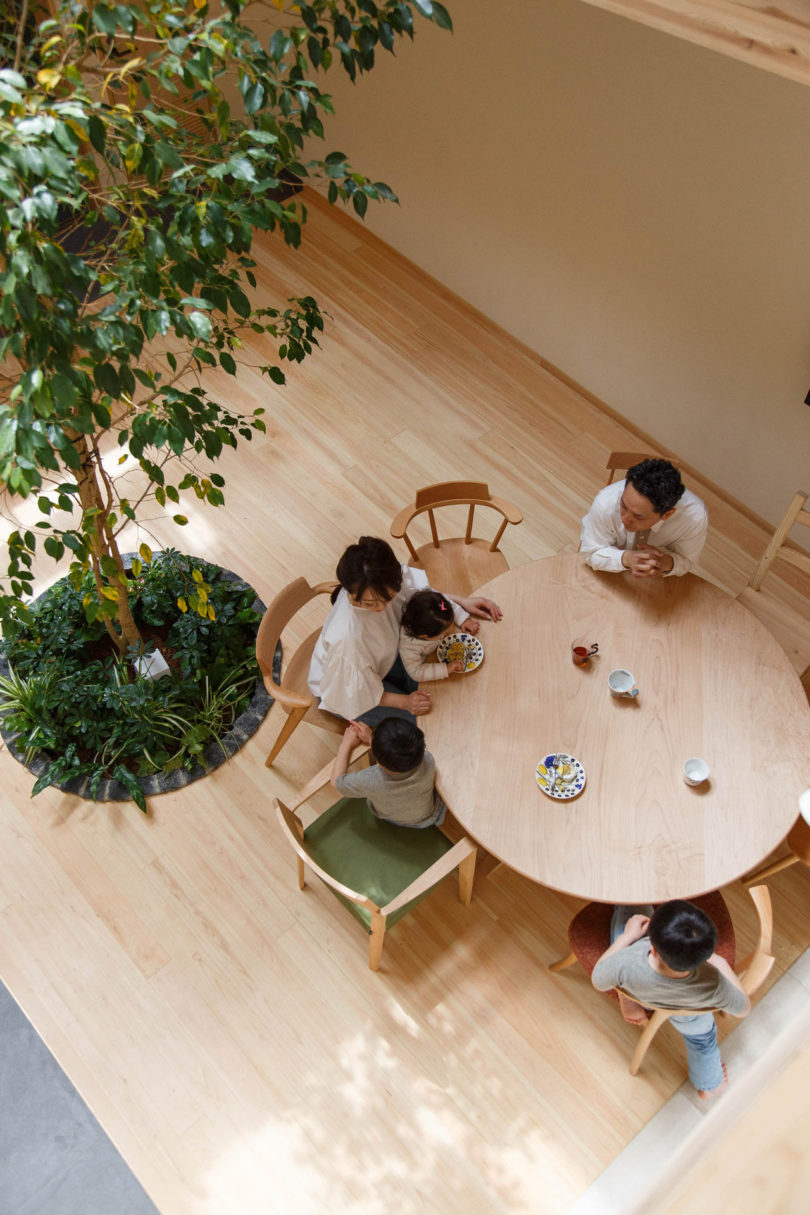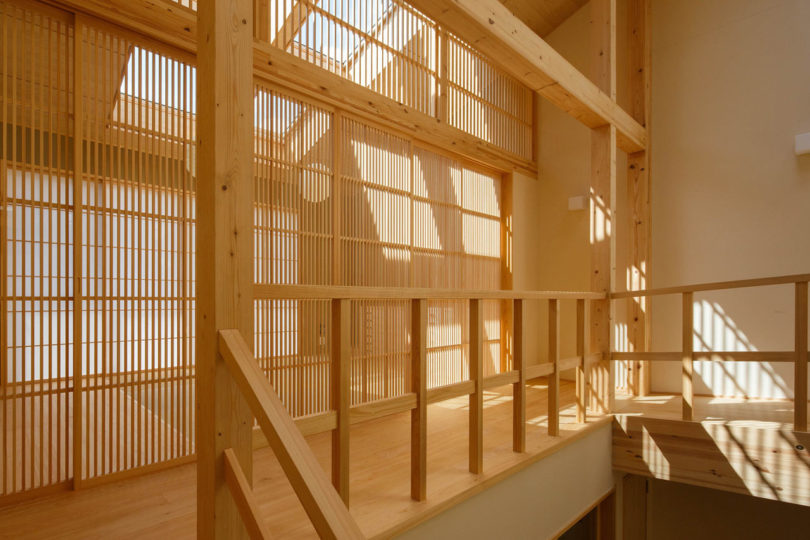 The interior is the perfect mix of modern and traditional Japanese design, which is what the husband preferred.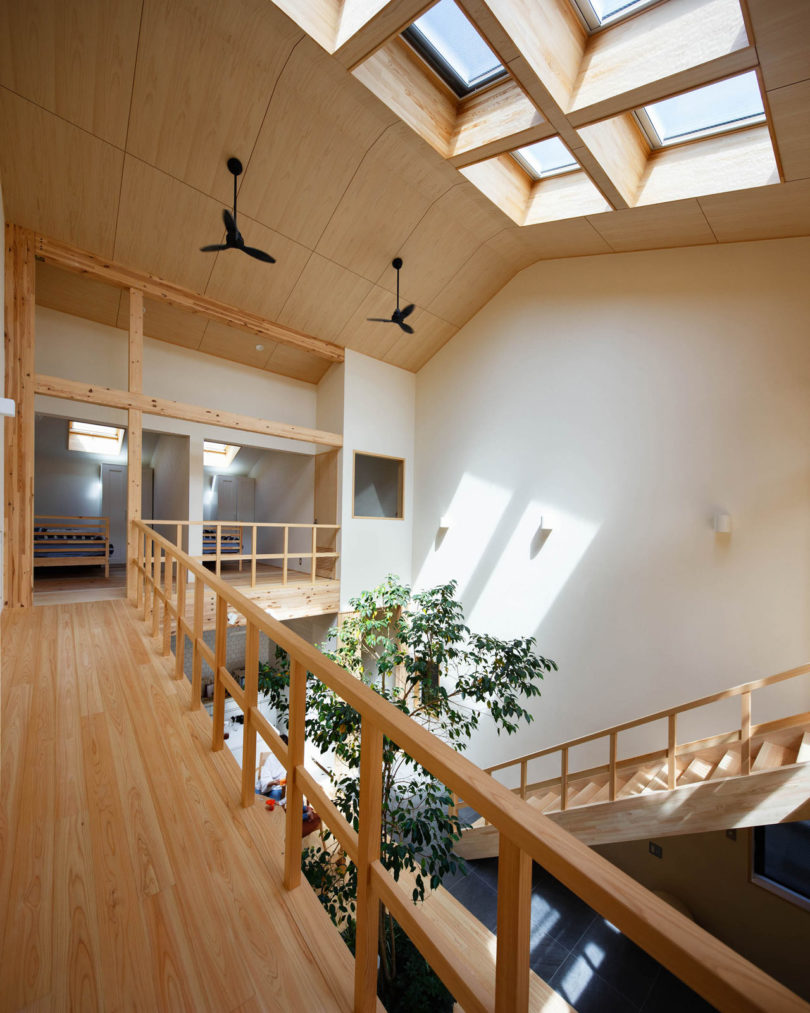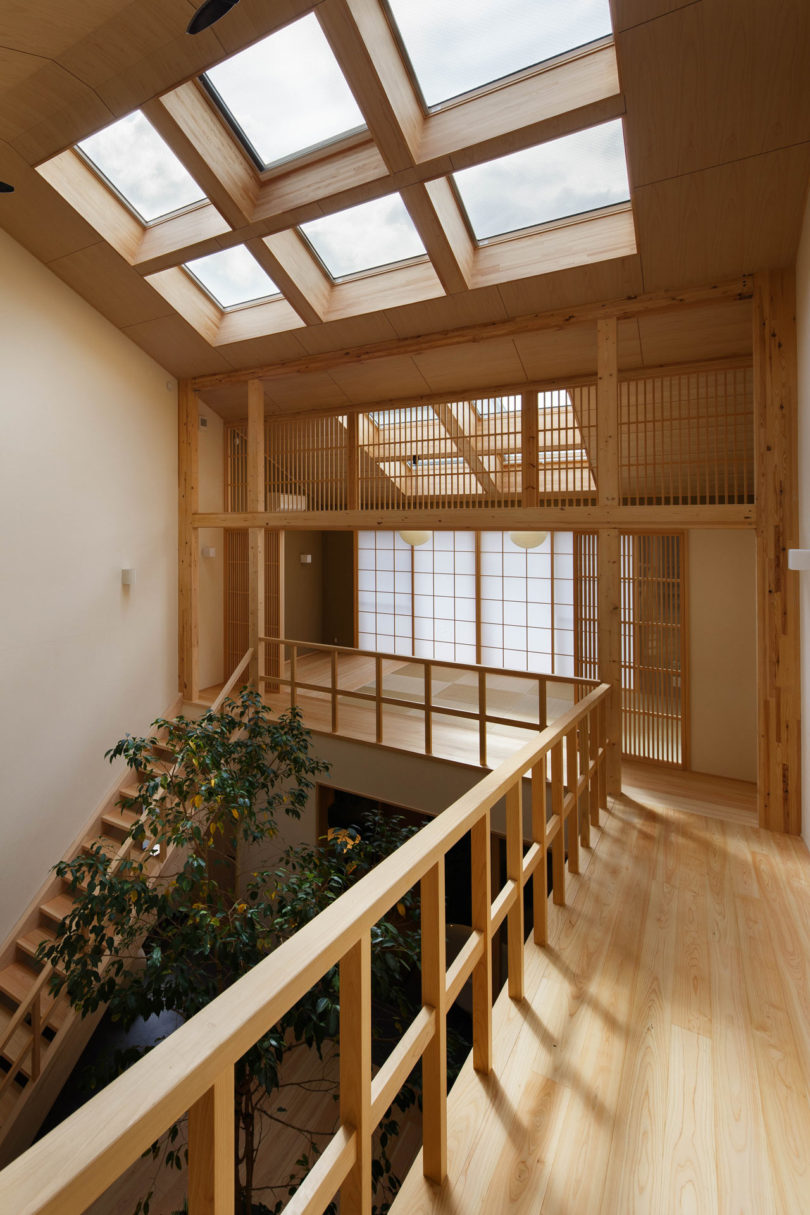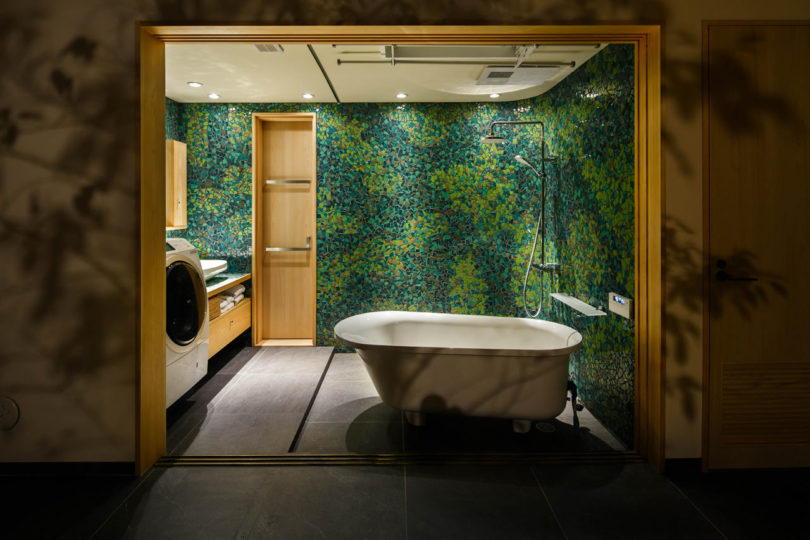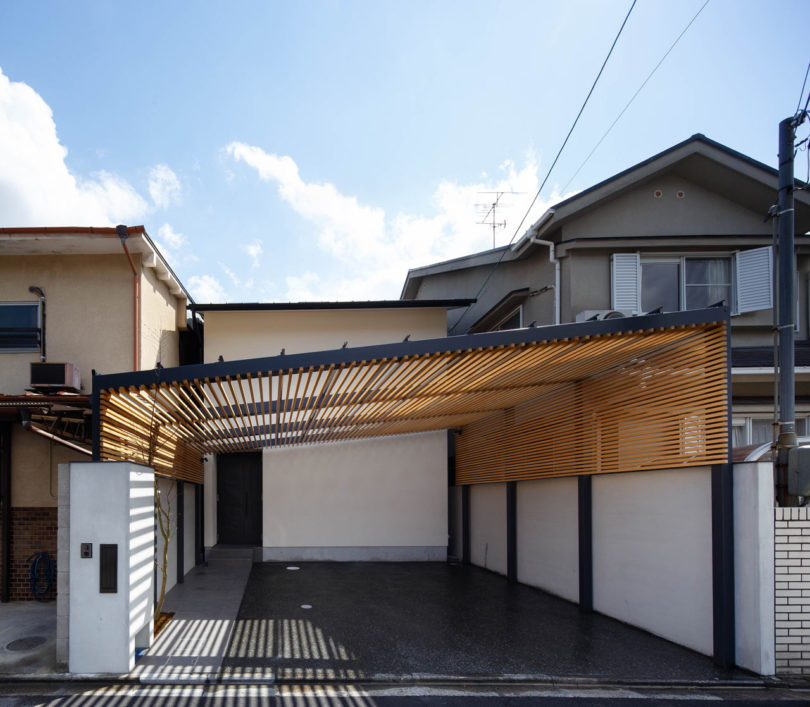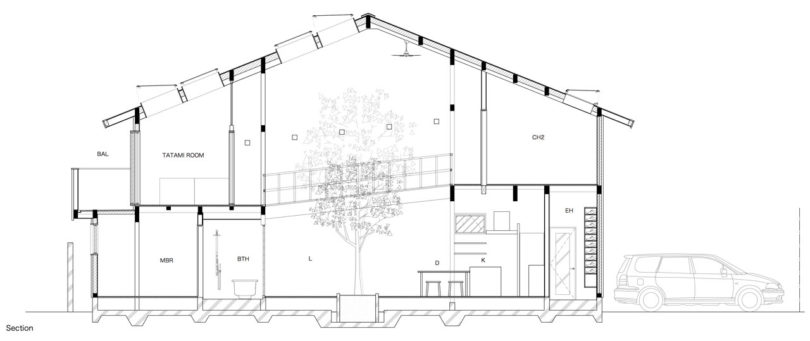 Photos by Yosuke Ohtake.