A Family House in Rašovka Built of Cork, Concrete, and Aluminum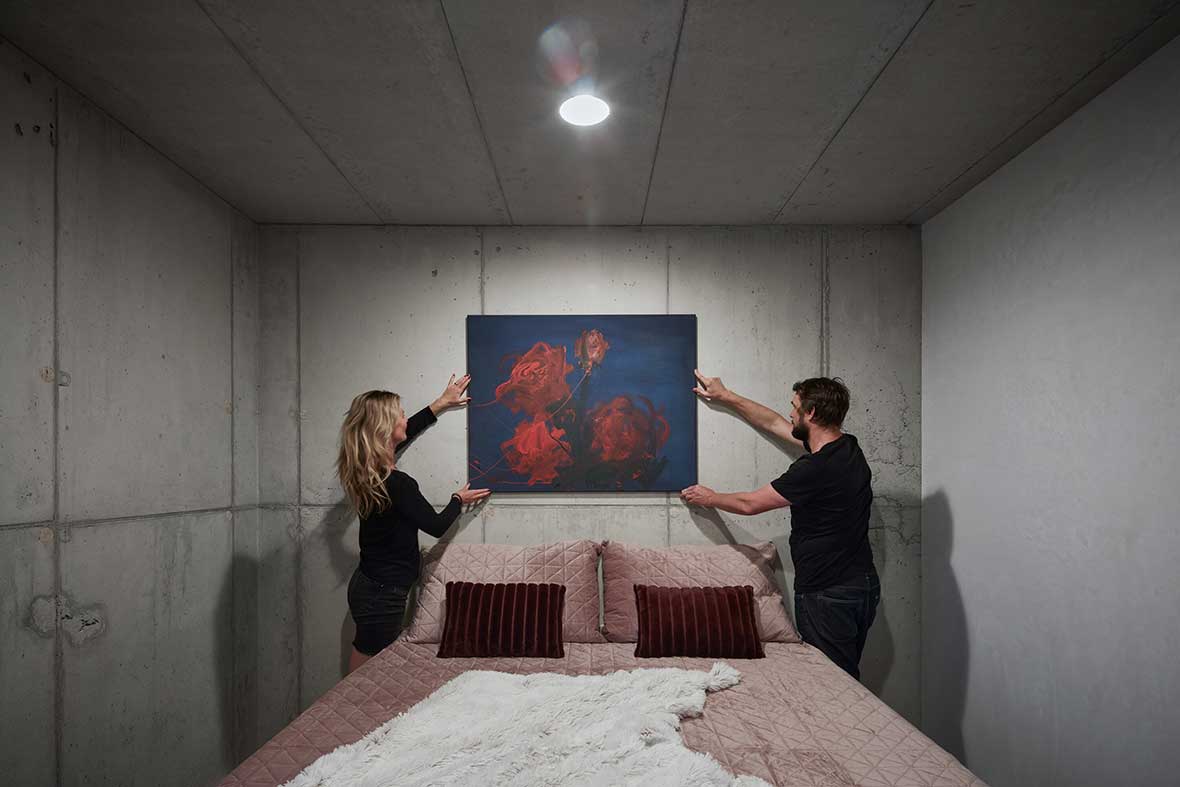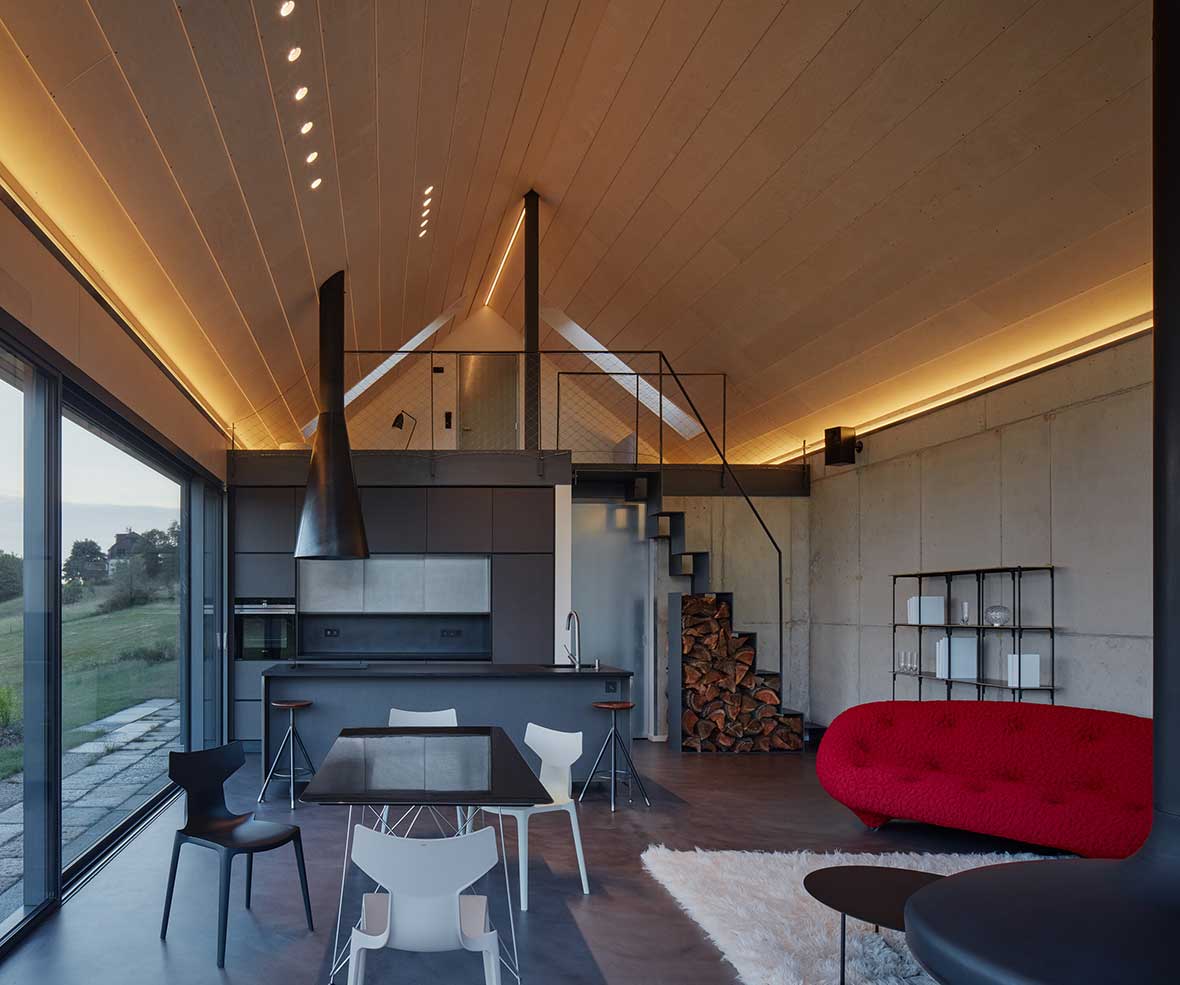 A Family House in Rašovka Built of Cork, Concrete, and Aluminum
1/22 Photos
2/22 Photos
3/22 Photos
4/22 Photos
5/22 Photos
6/22 Photos
7/22 Photos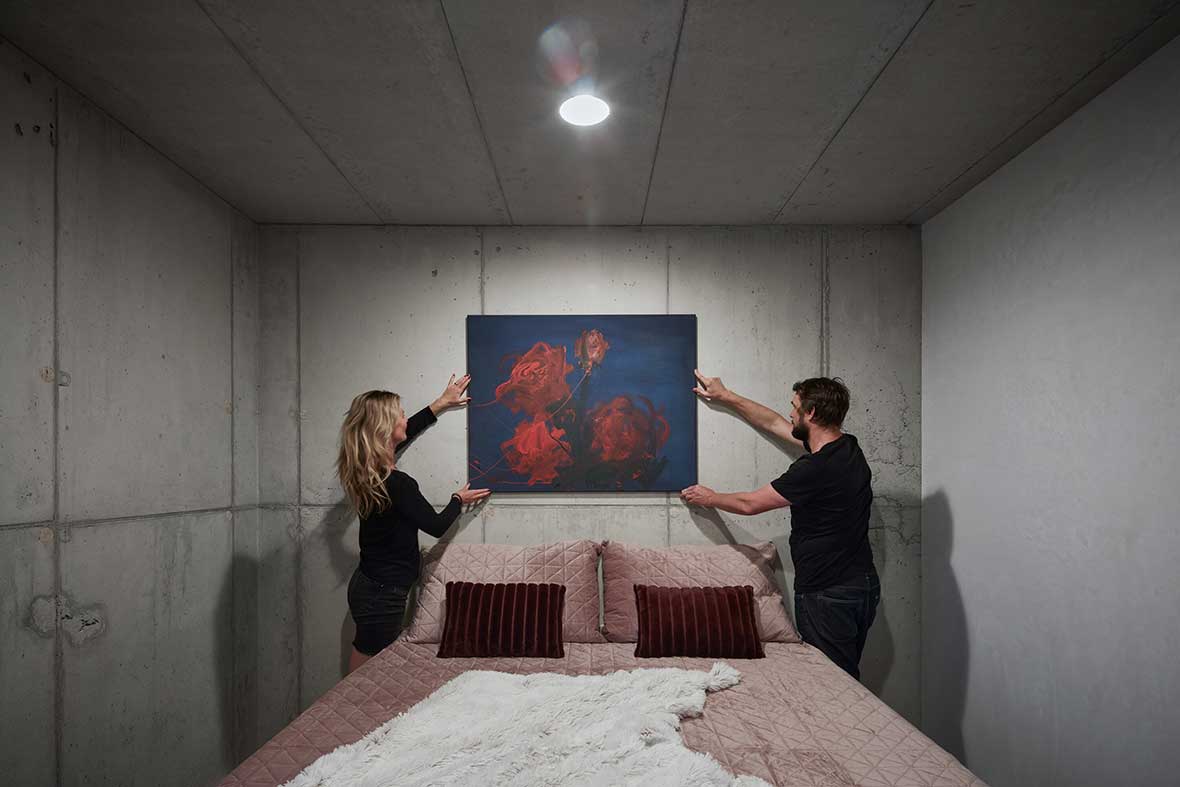 8/22 Photos
9/22 Photos
10/22 Photos
11/22 Photos
12/22 Photos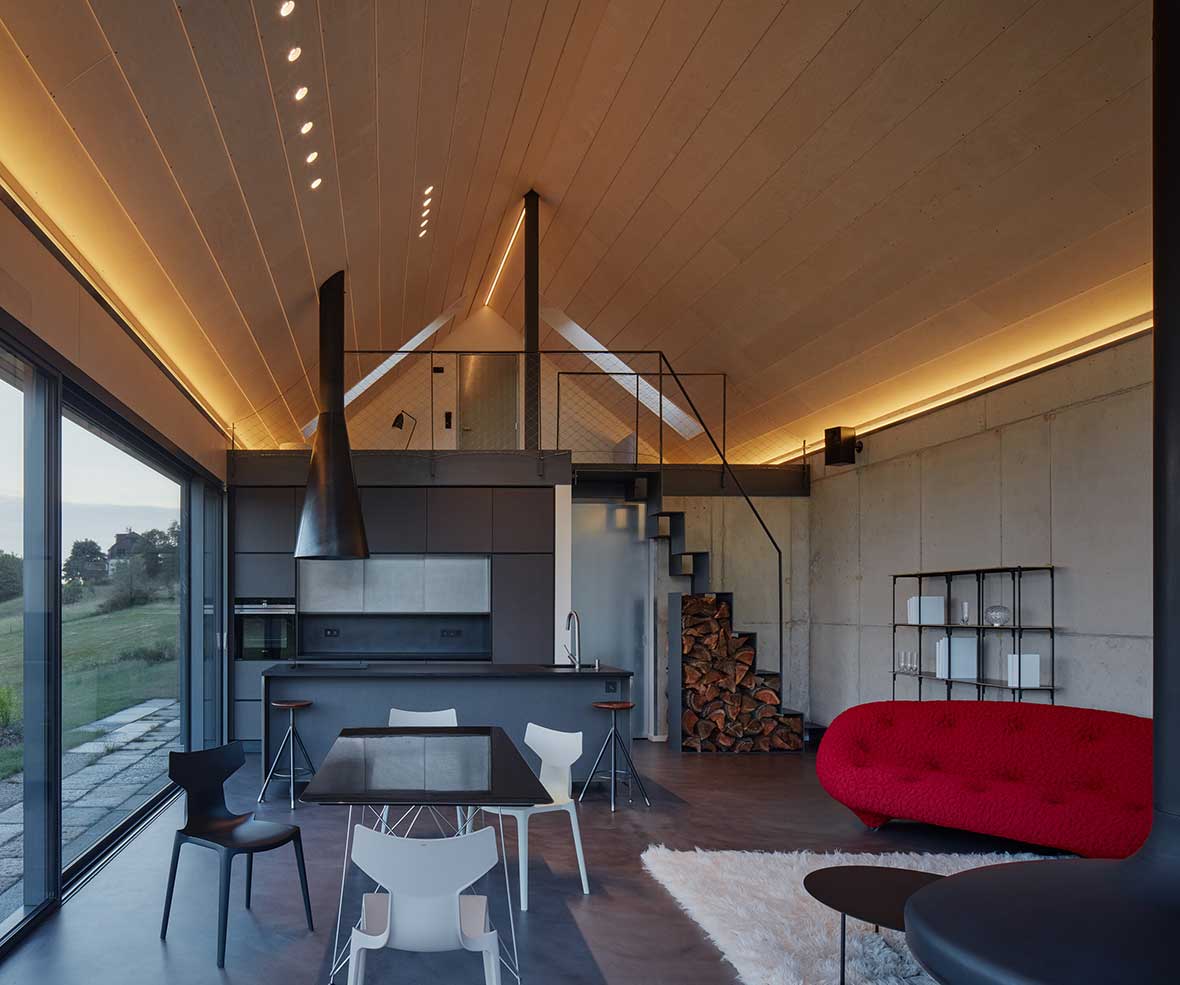 13/22 Photos
14/22 Photos
15/22 Photos
16/22 Photos
17/22 Photos
18/22 Photos
19/22 Photos
20/22 Photos
21/22 Photos
22/22 Photos
Atelier SAD (architecture) and Iveta Zachariášová (interior design) designed this modern, rectangular house in Rašovka, Czech Republic on the slope of Ještěd mountain. Surrounded by green meadows with views of the Bohemian Paradise nature reserve, the house cuts into the slope just below road level helping it to blend into the landscape. The elongated structure's facade is covered in vertical strips of Portuguese cork, while the interior is clad in reinforced concrete and the roof is topped off with folded aluminum sheeting.
One long side of the house boasts floor-to-ceiling windows for maximum views and for keeping the interior filled with natural light. The public end of the house is all window making the interior and exterior blend together harmoniously. The roof extends out offering coverage for those enjoying the patio of large granite stones, even the horses!
The partially flat roof makes for convenient off-road parking.
The open living room and kitchen are oriented towards the outdoor scenery for good reason.
The concrete walls, bleached birch plywood ceilings, and dark brown-red concrete floors create a neutral backdrop, allowing the views to reign supreme. The only color can be found in the bright red, Ligne Roset Ploum sofa.
A French swivel cast-iron fireplace hangs from the ceiling for a mid-century touch.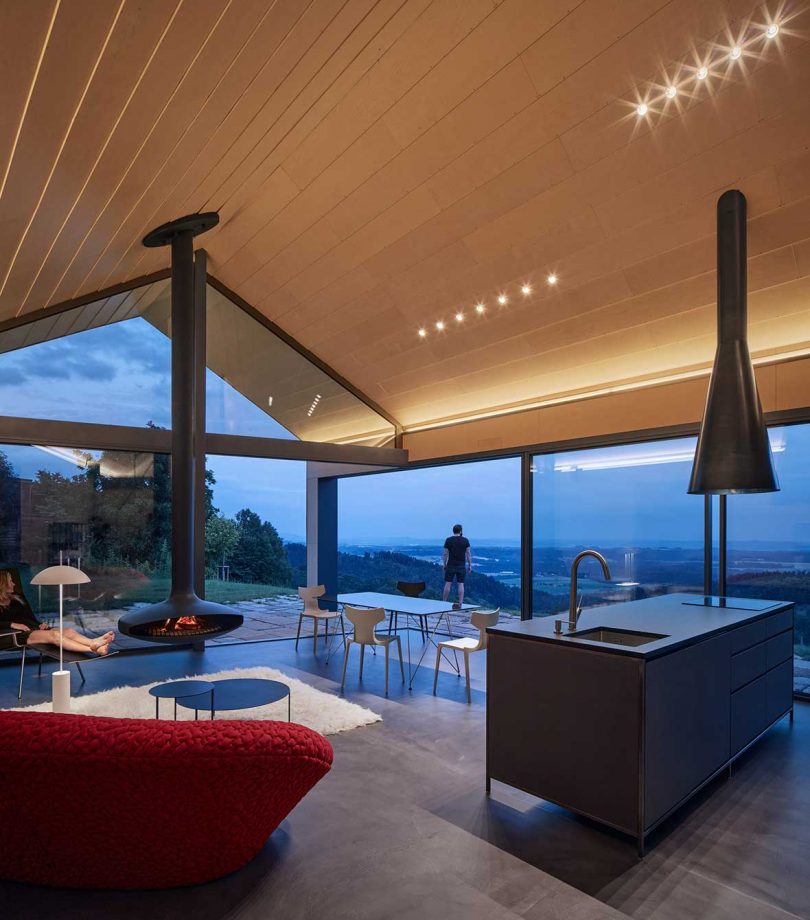 The loft area makes for the perfect relaxation space to read a book.
Photos by BoysPlayNice.