A Fitness Game Inspires Its Company Headquarters Remodel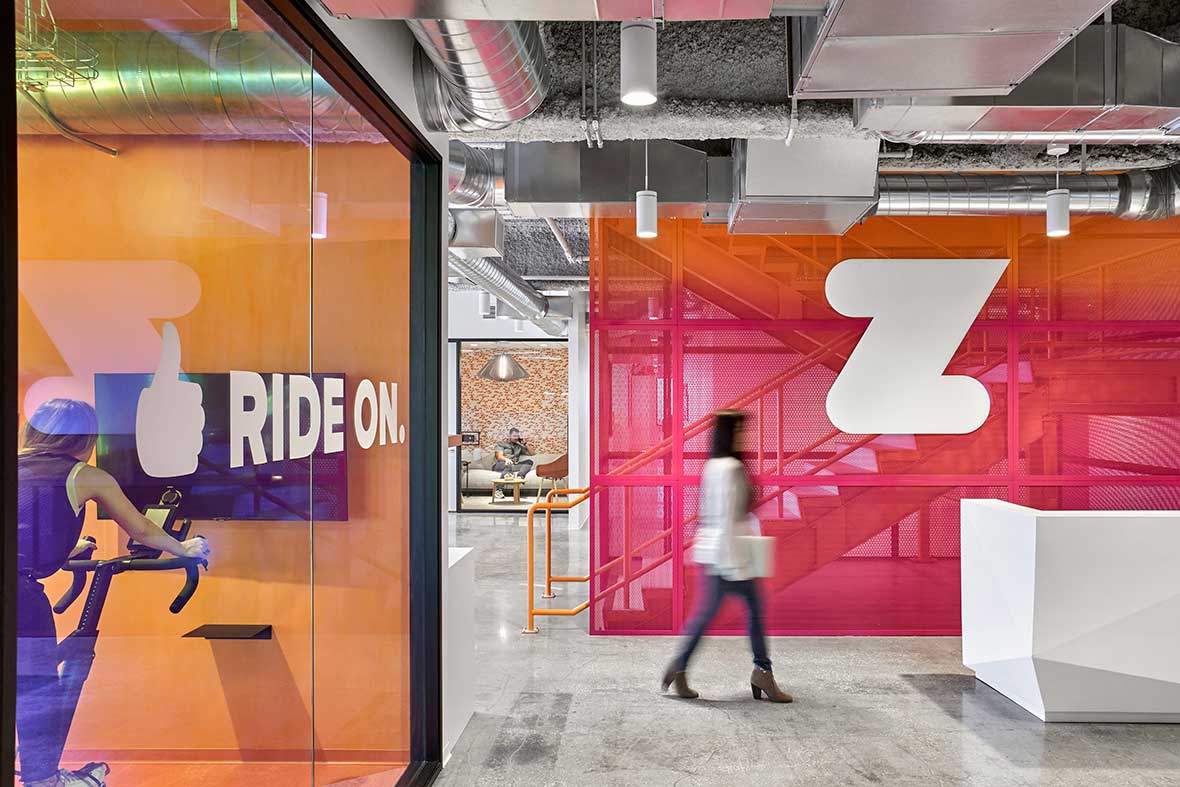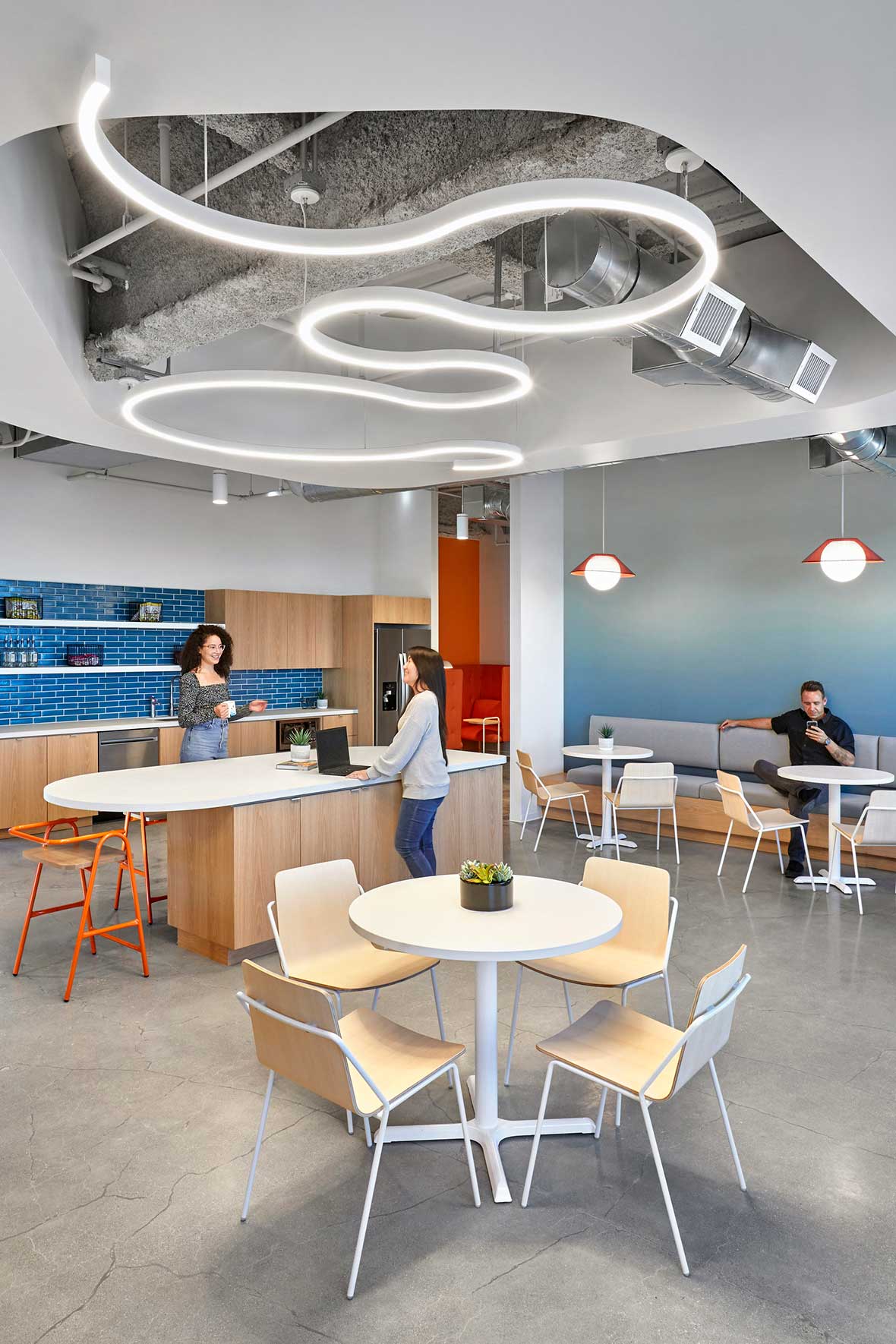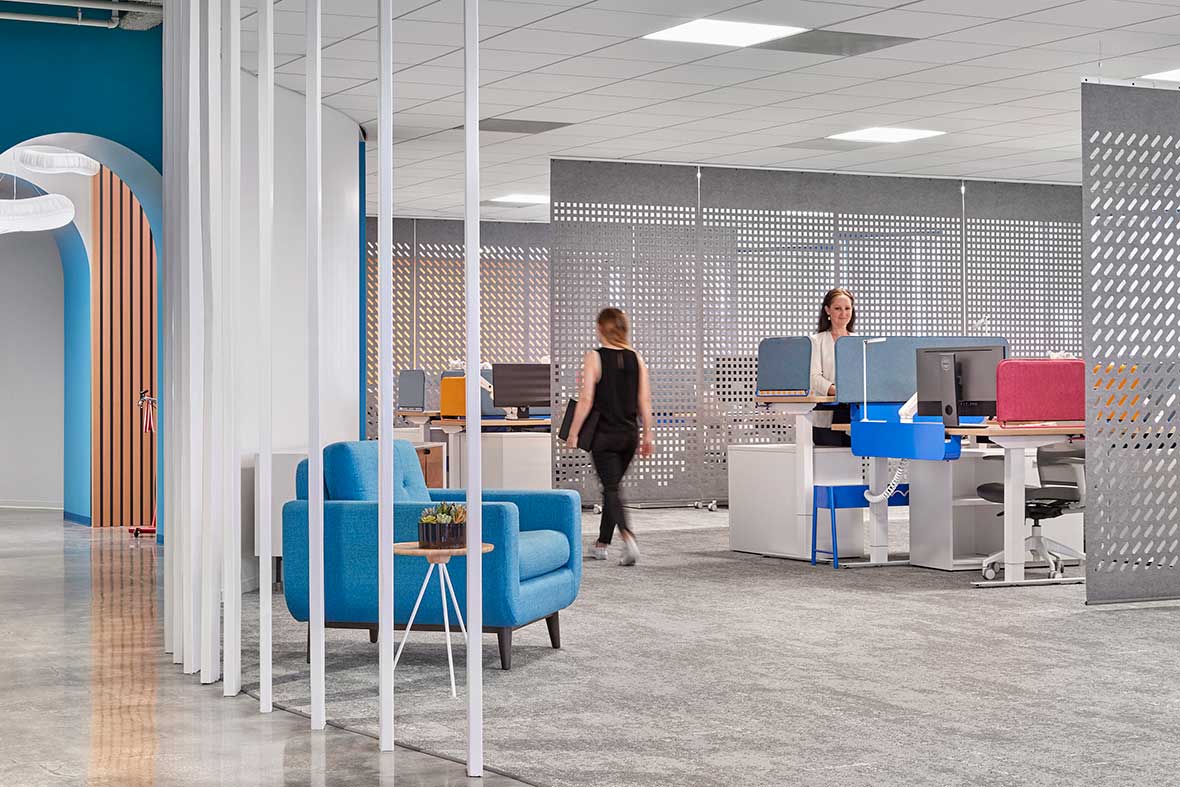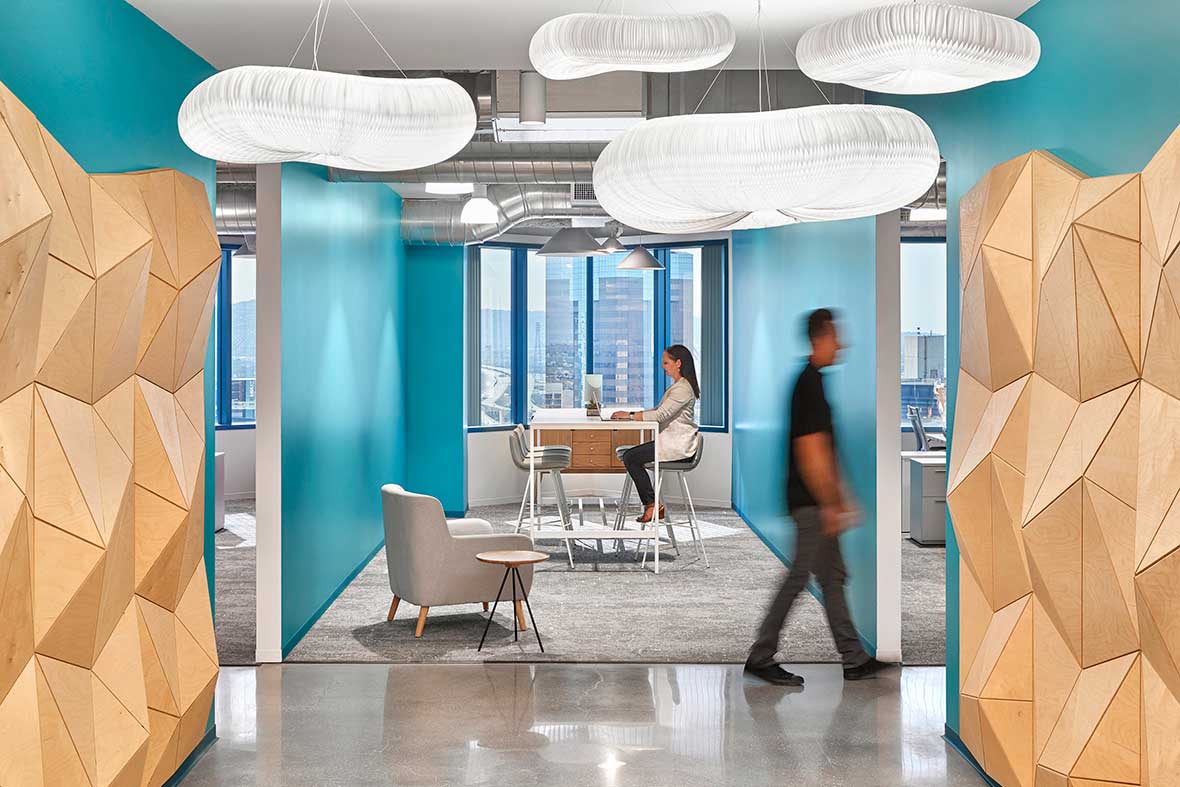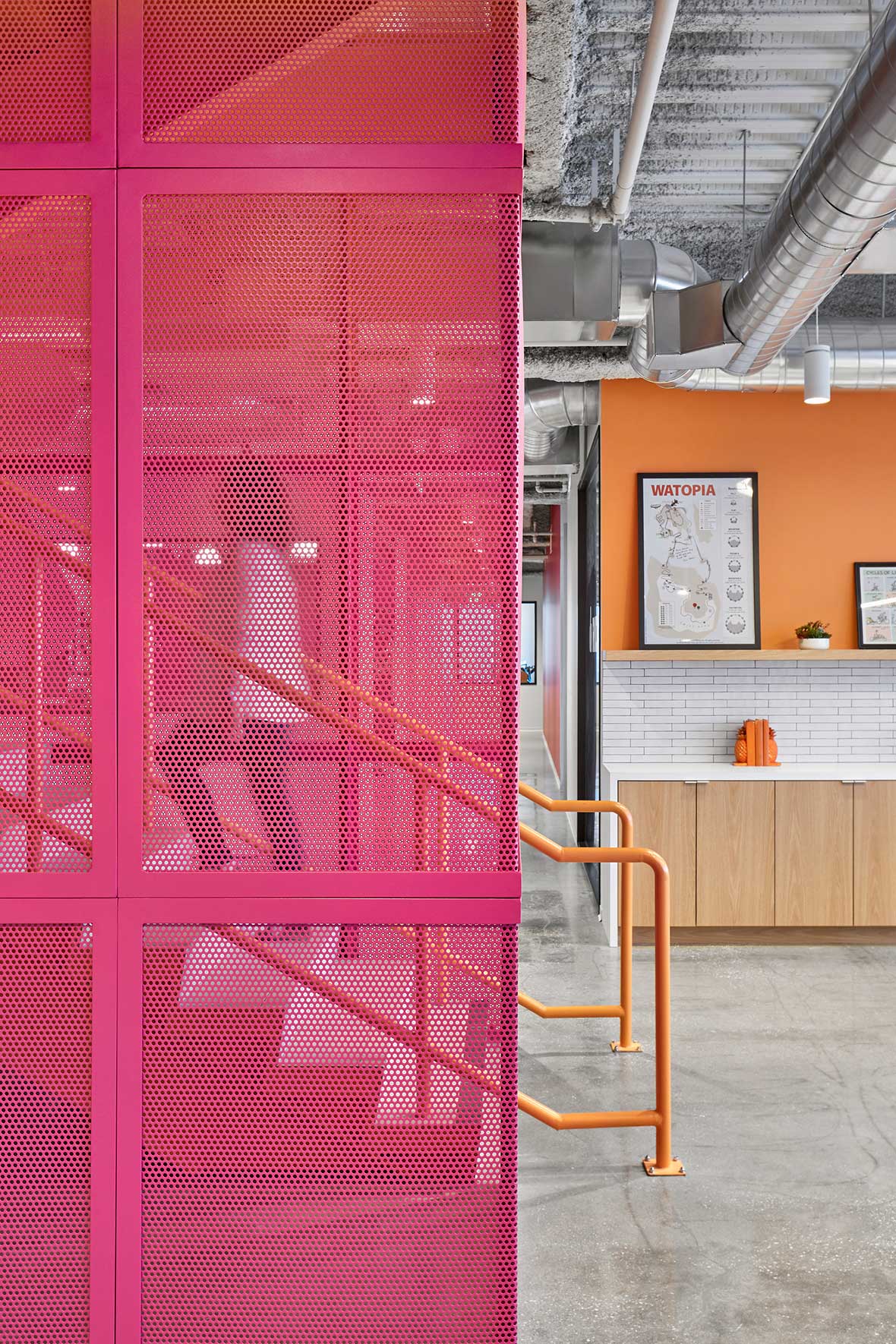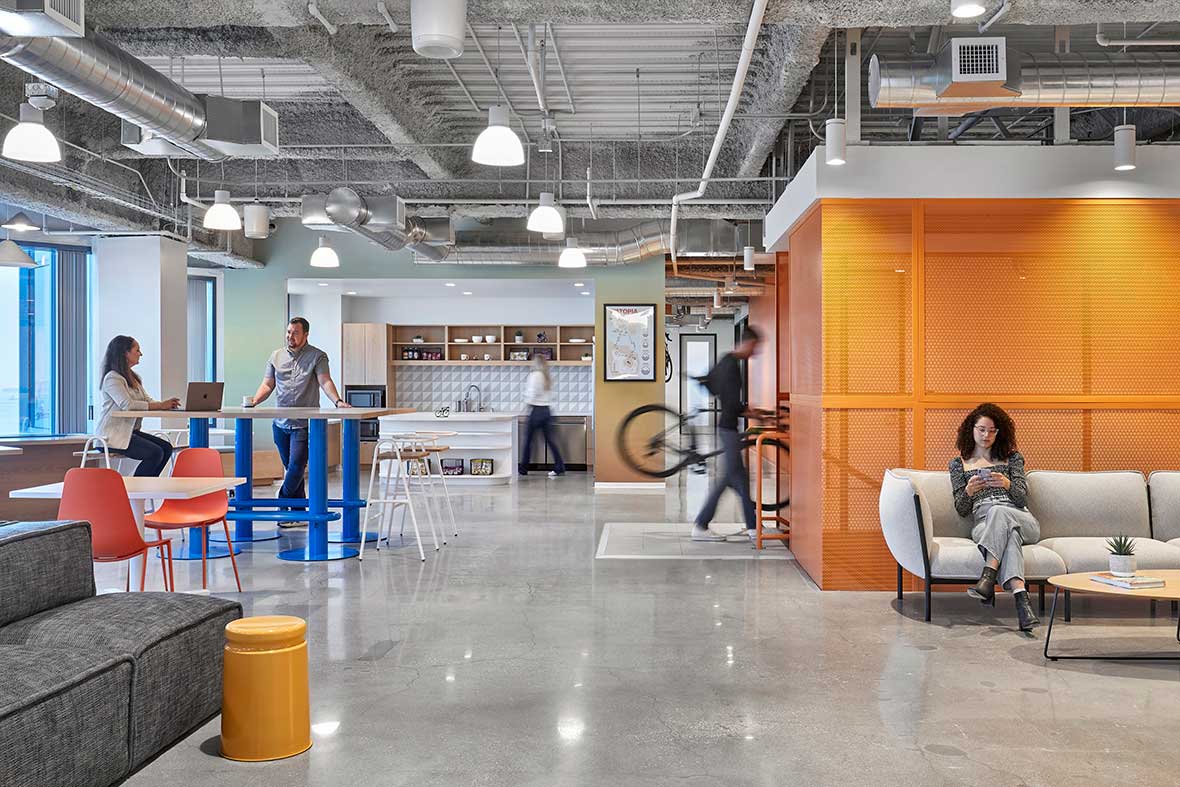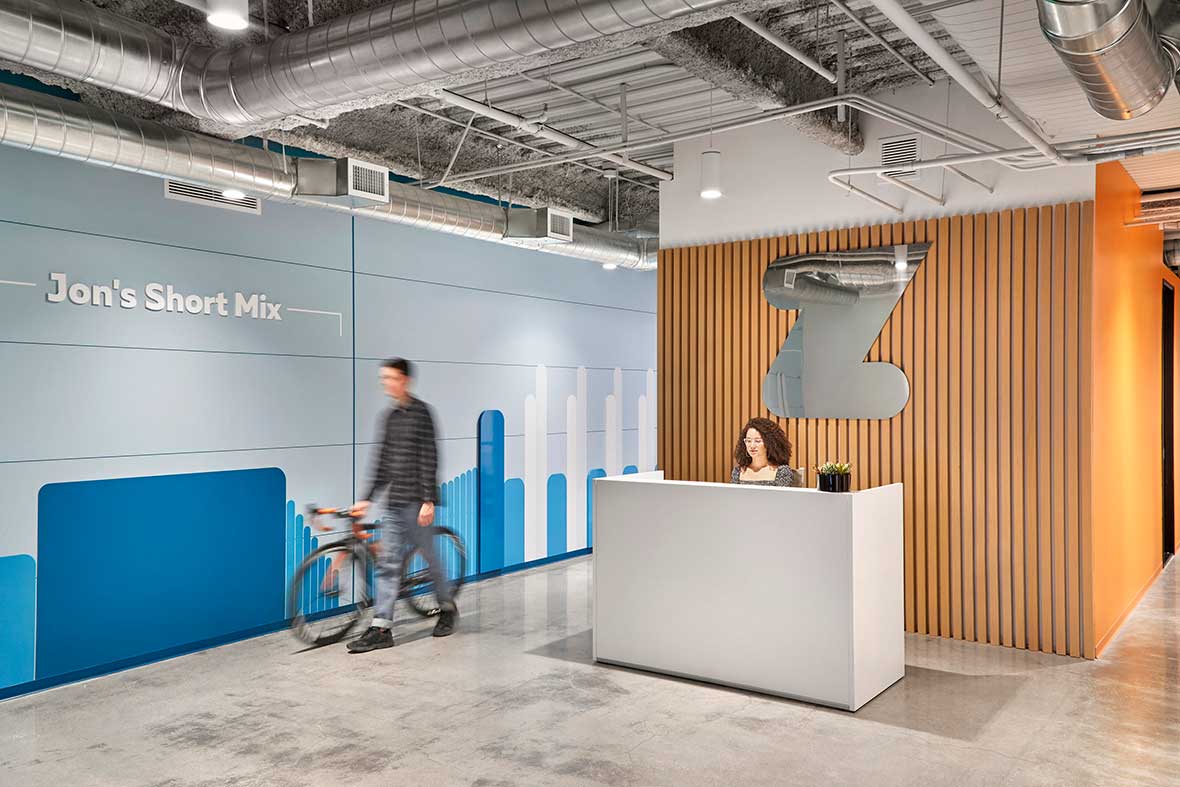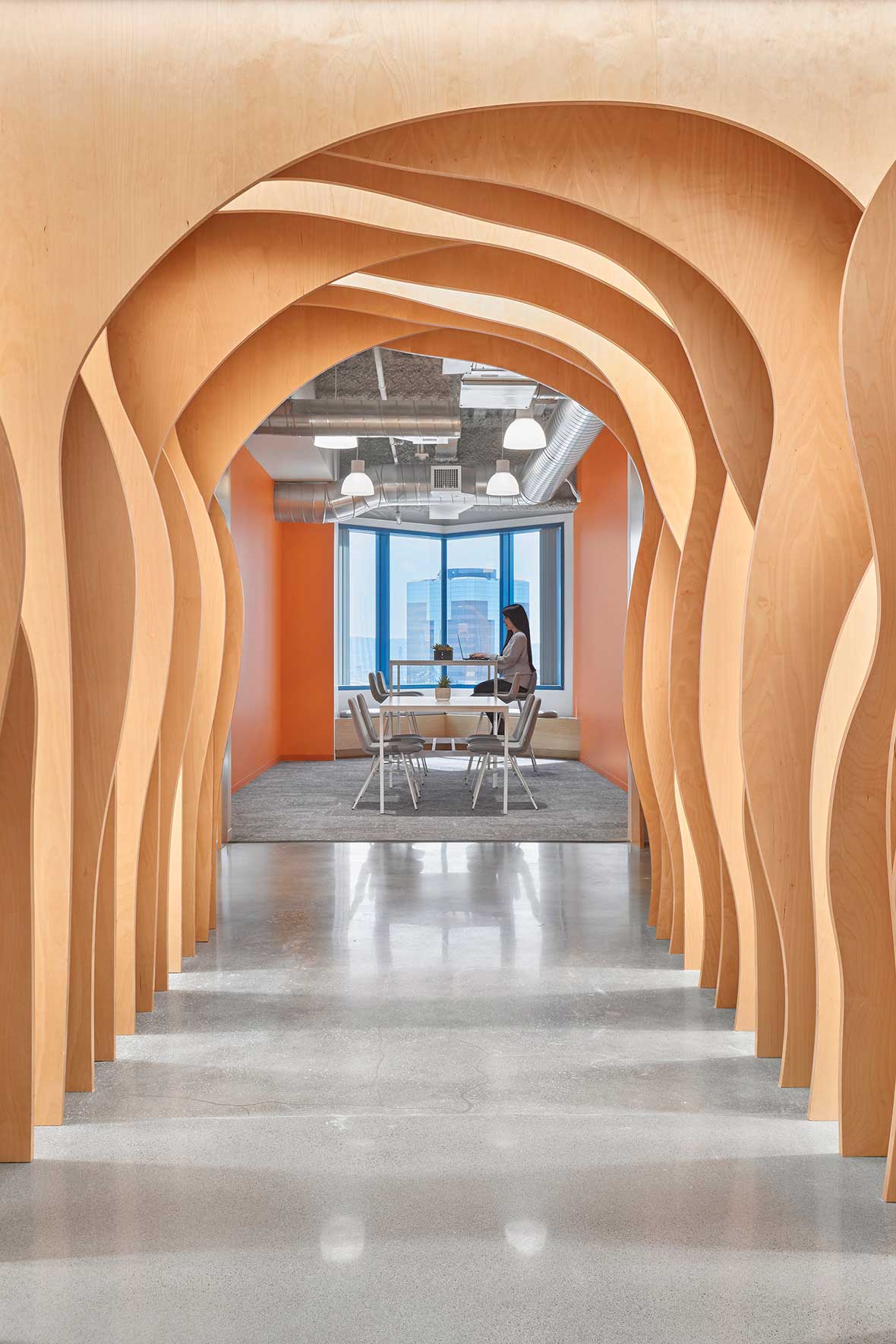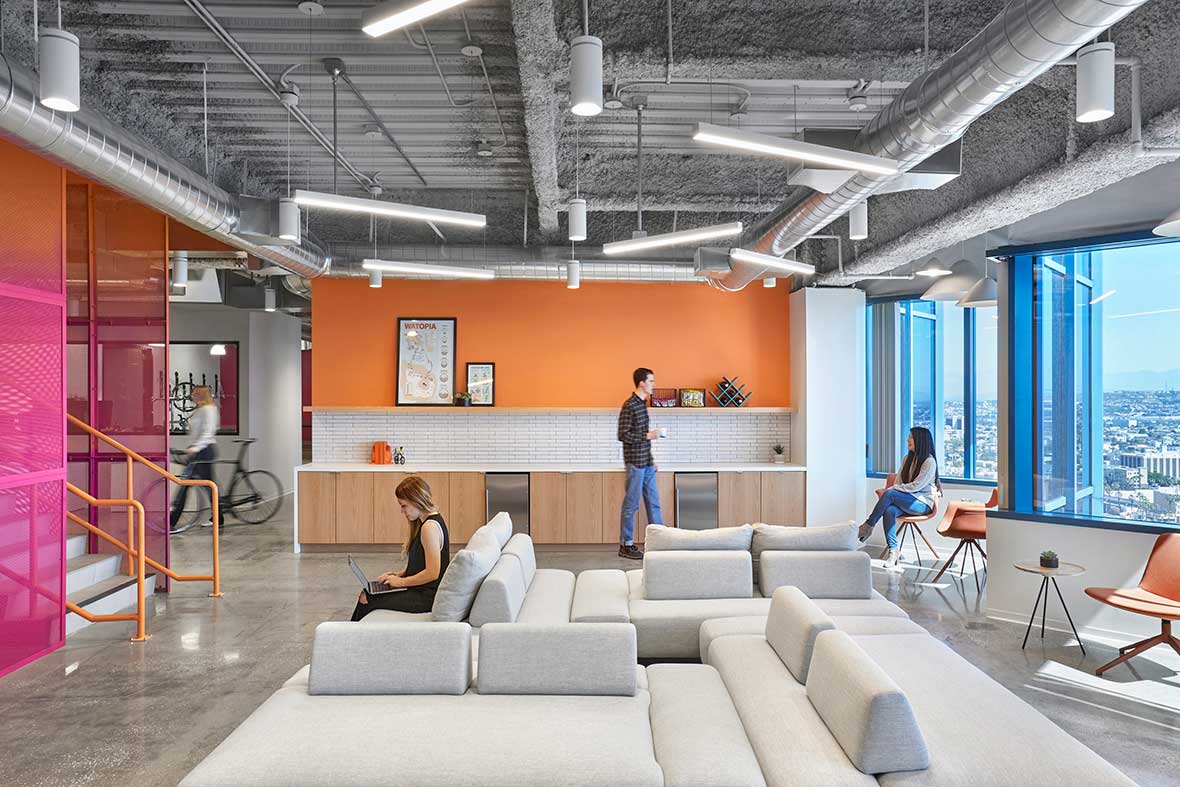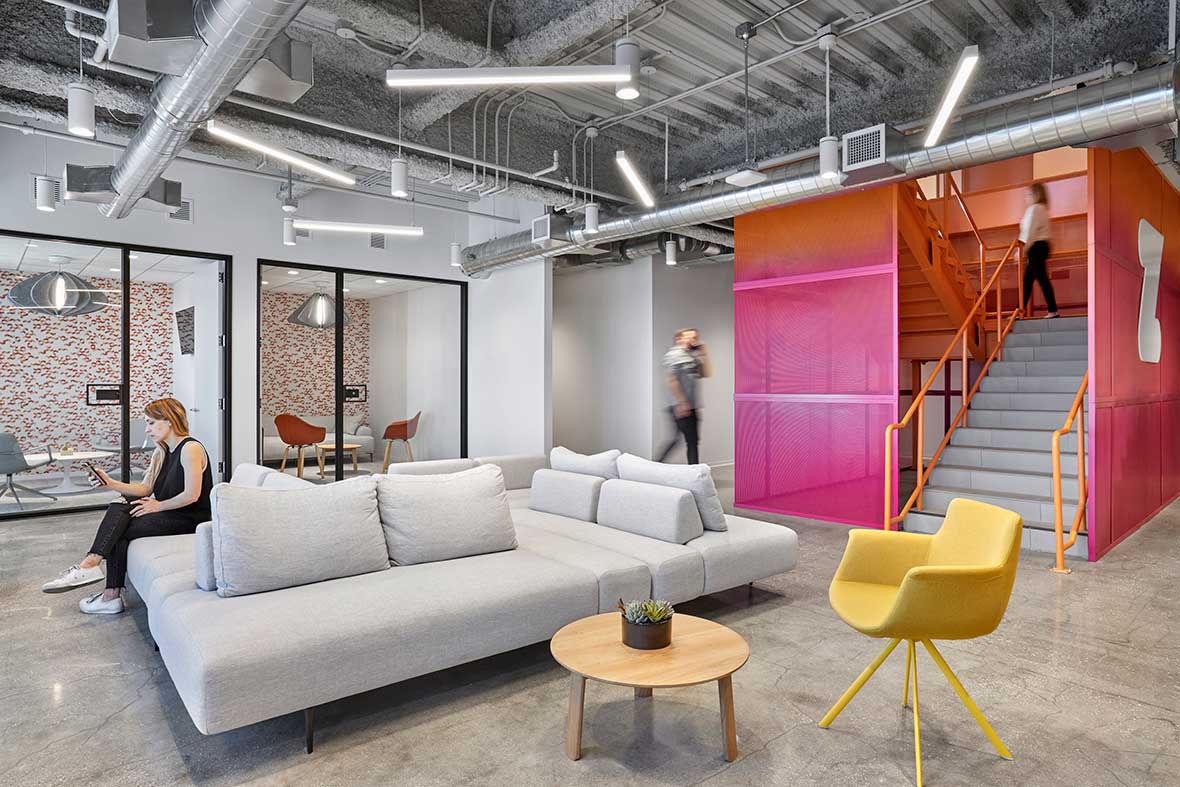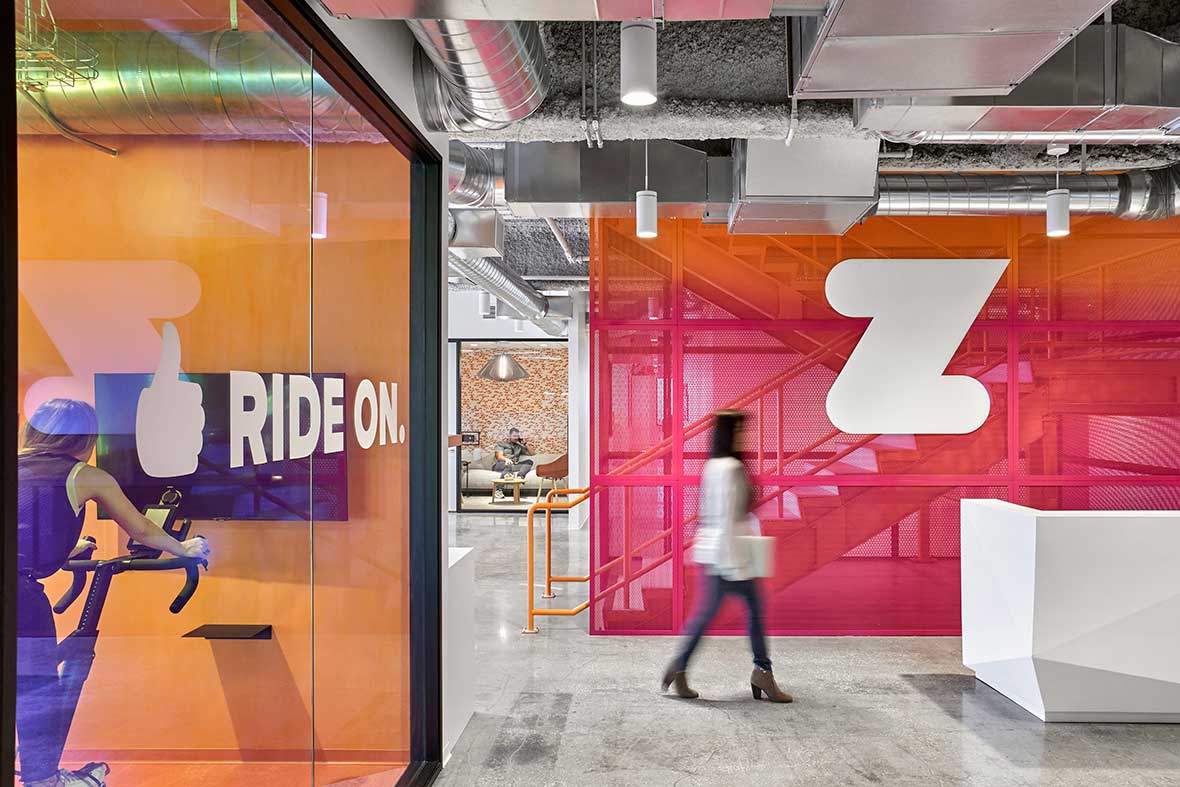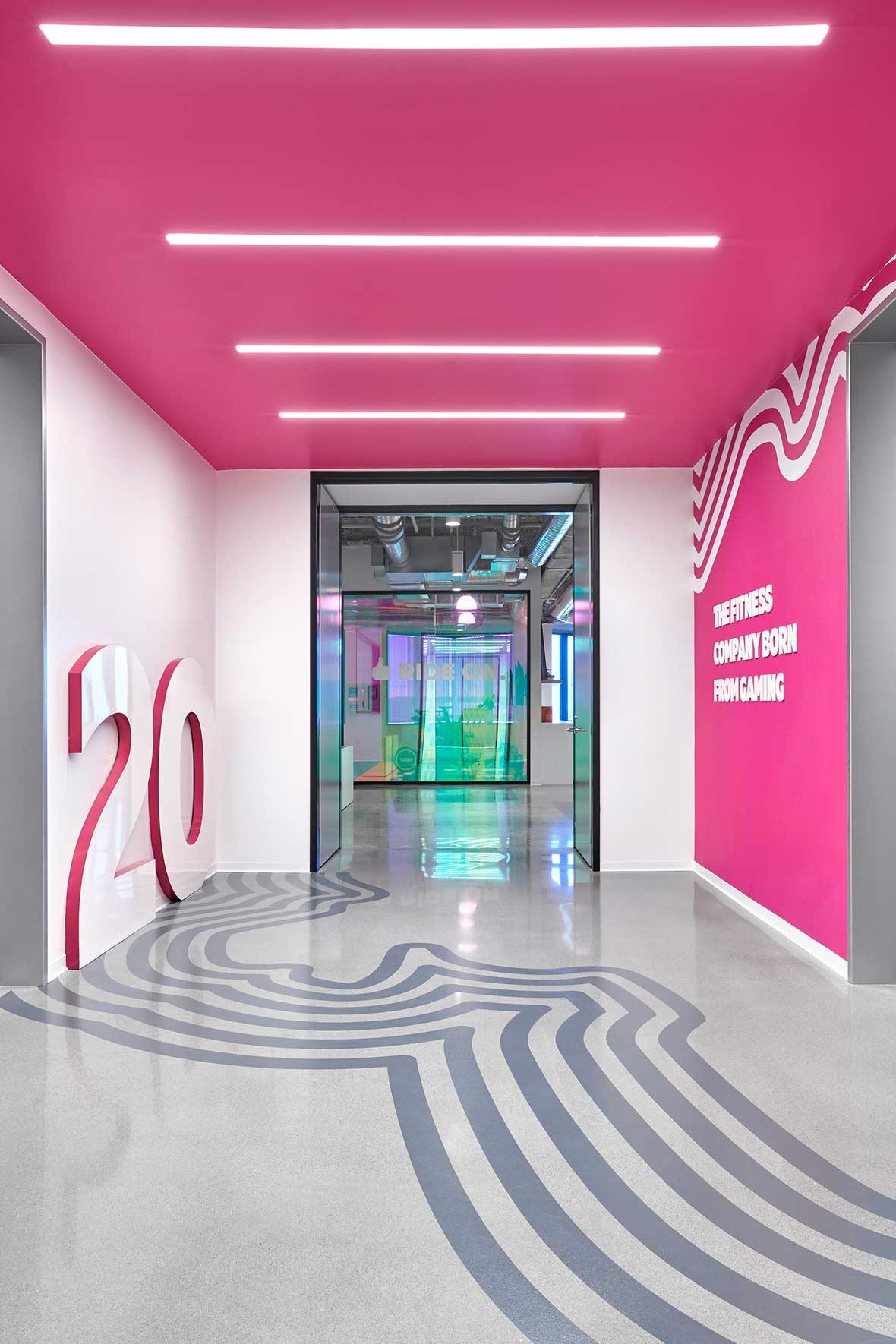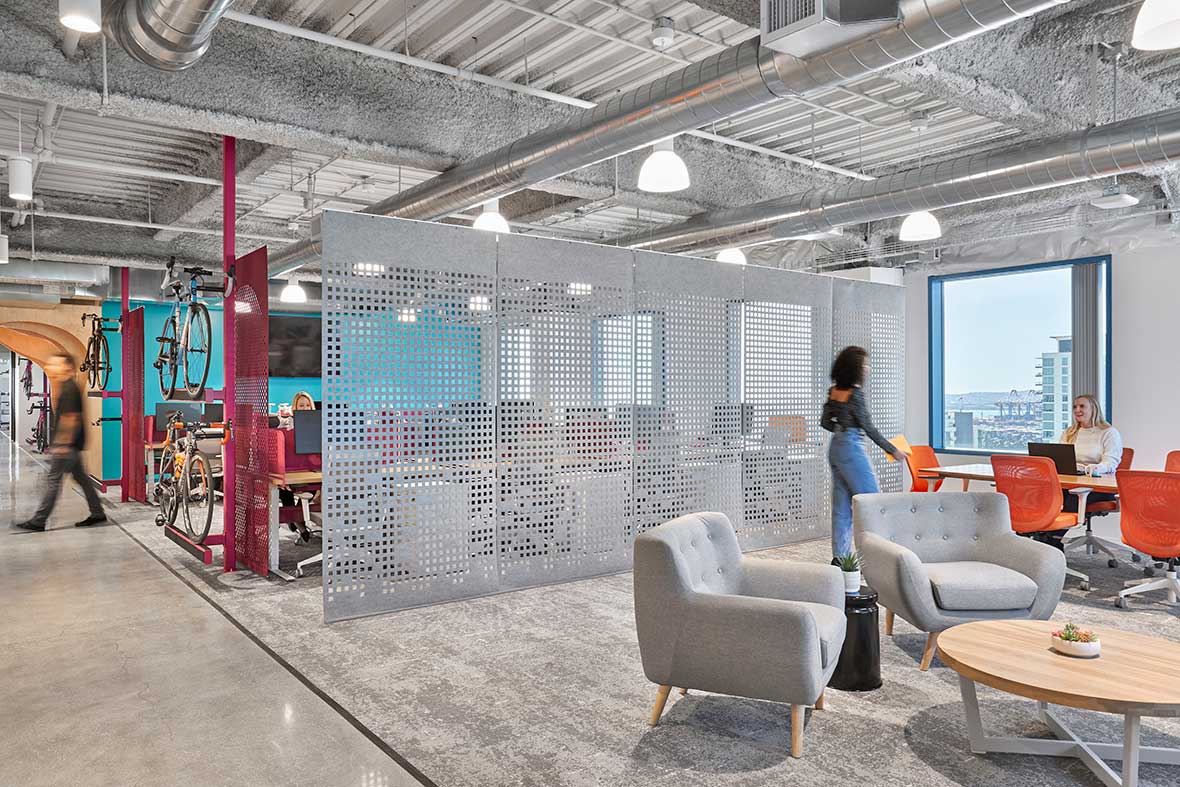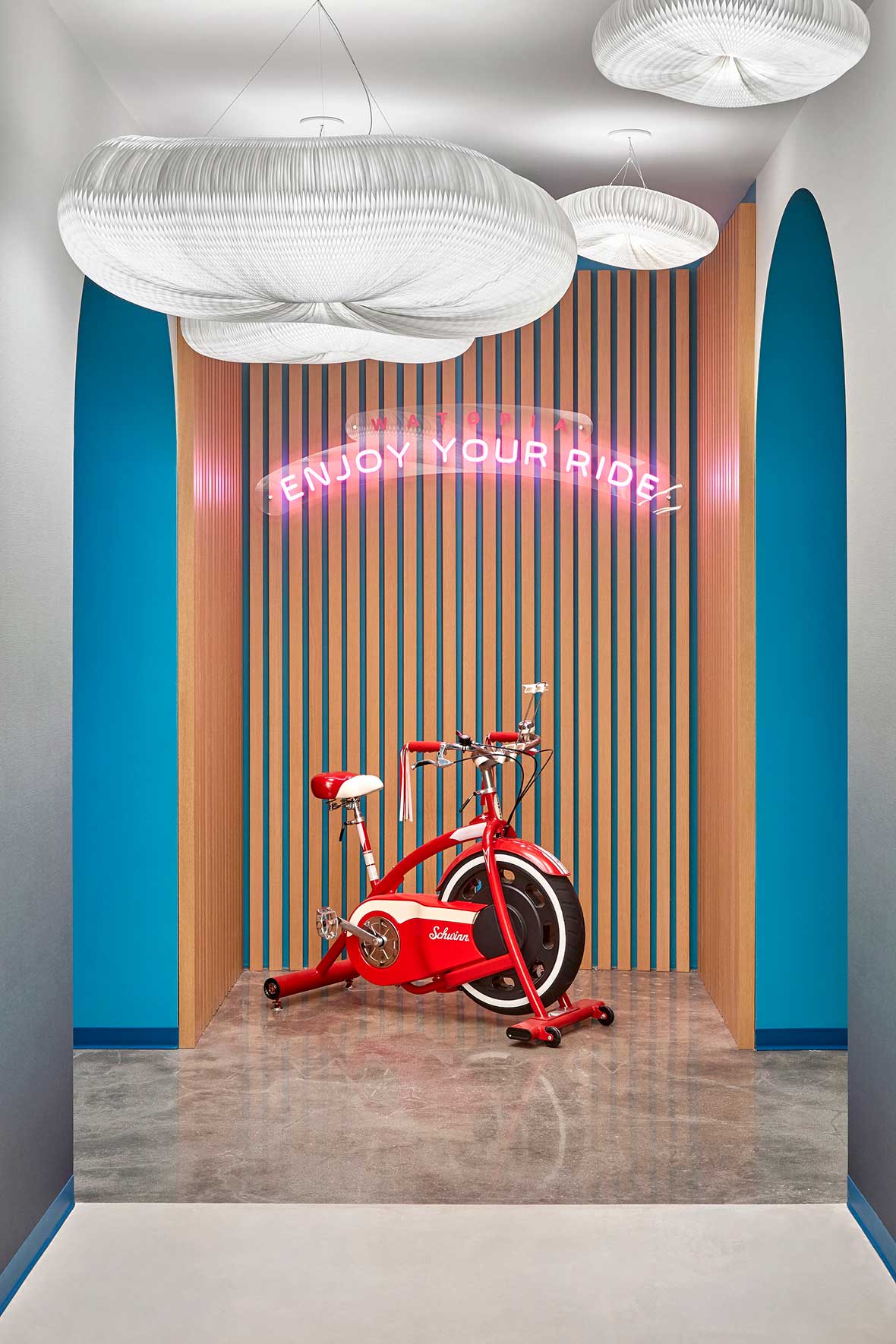 A Fitness Game Inspires Its Company Headquarters Remodel
1/13 Photos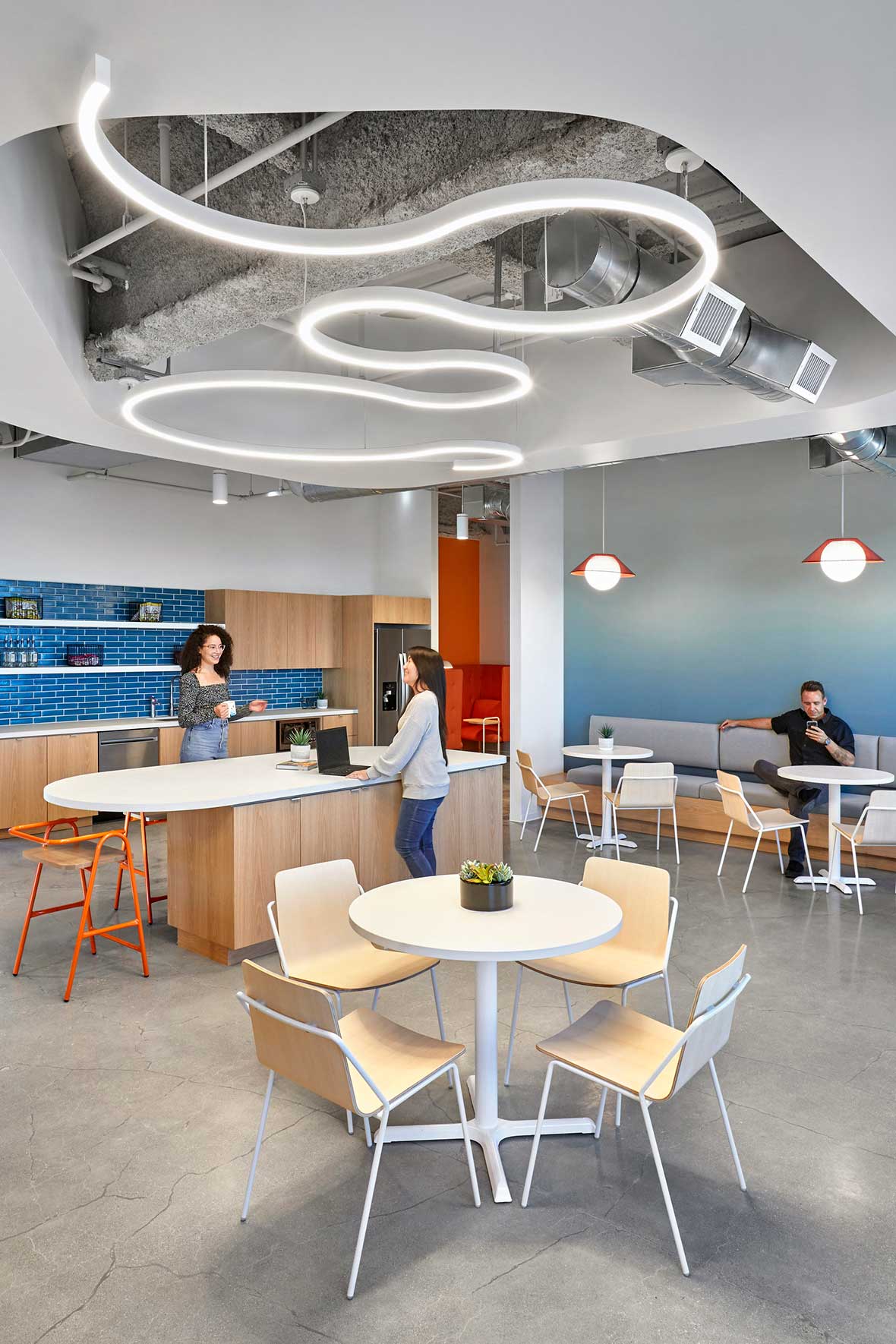 2/13 Photos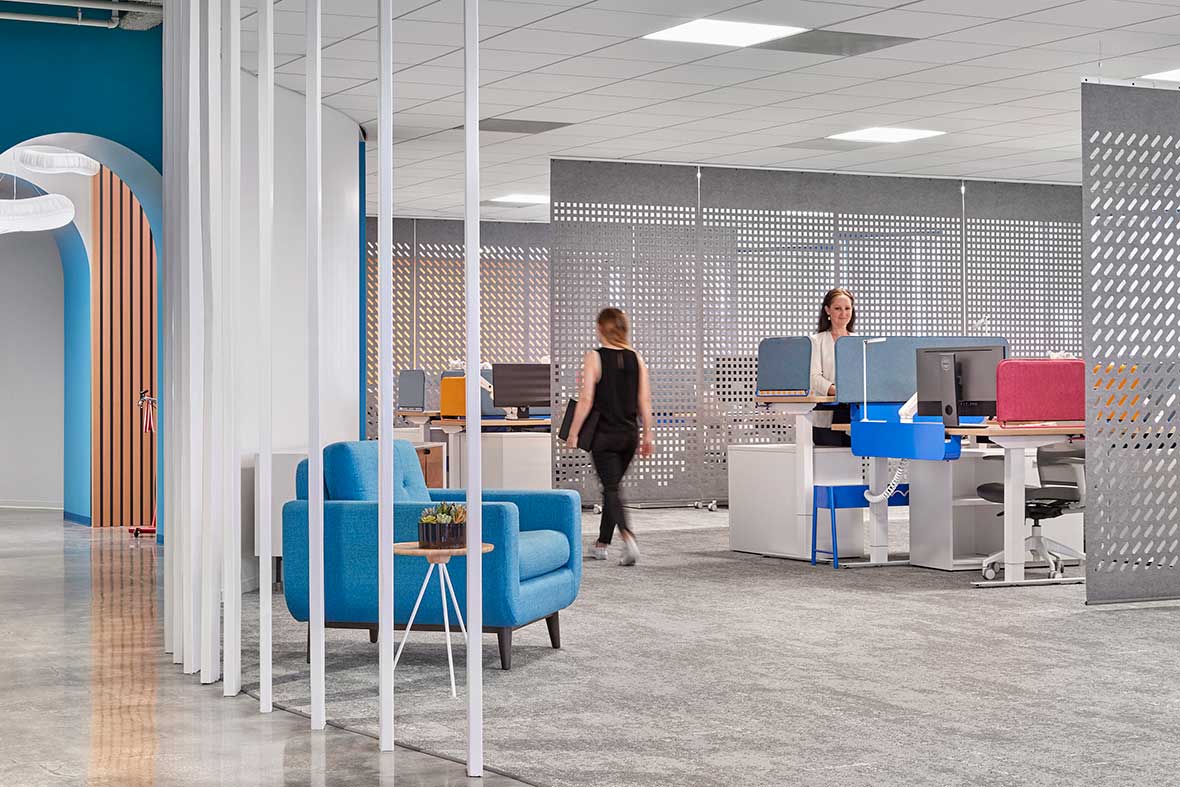 3/13 Photos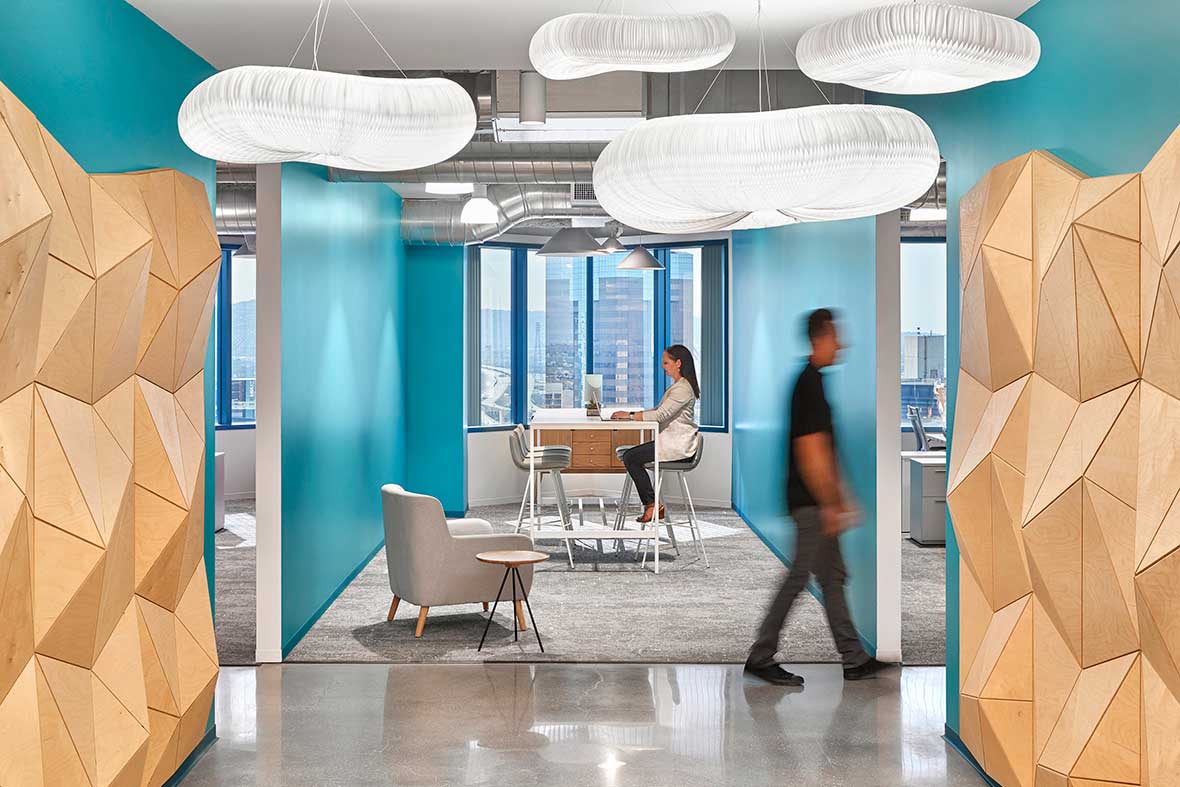 4/13 Photos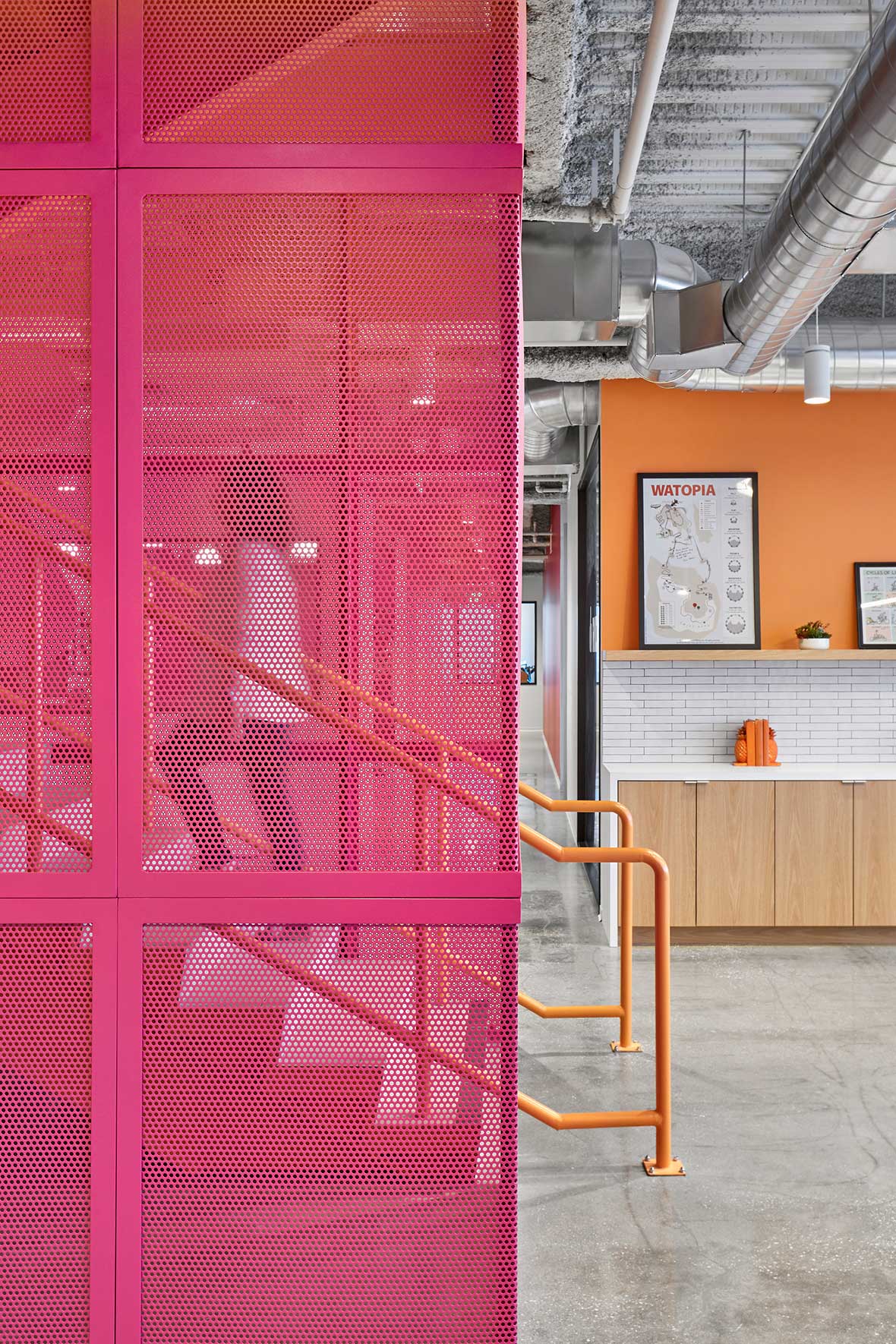 5/13 Photos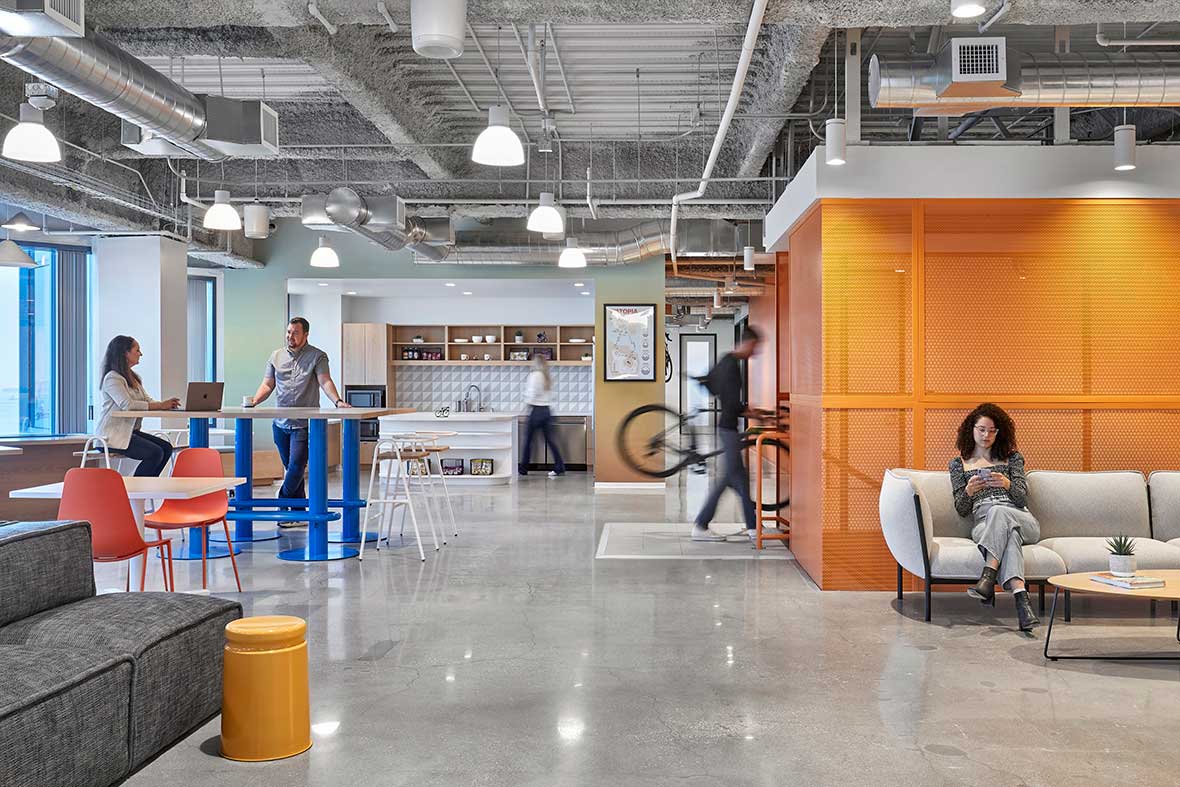 6/13 Photos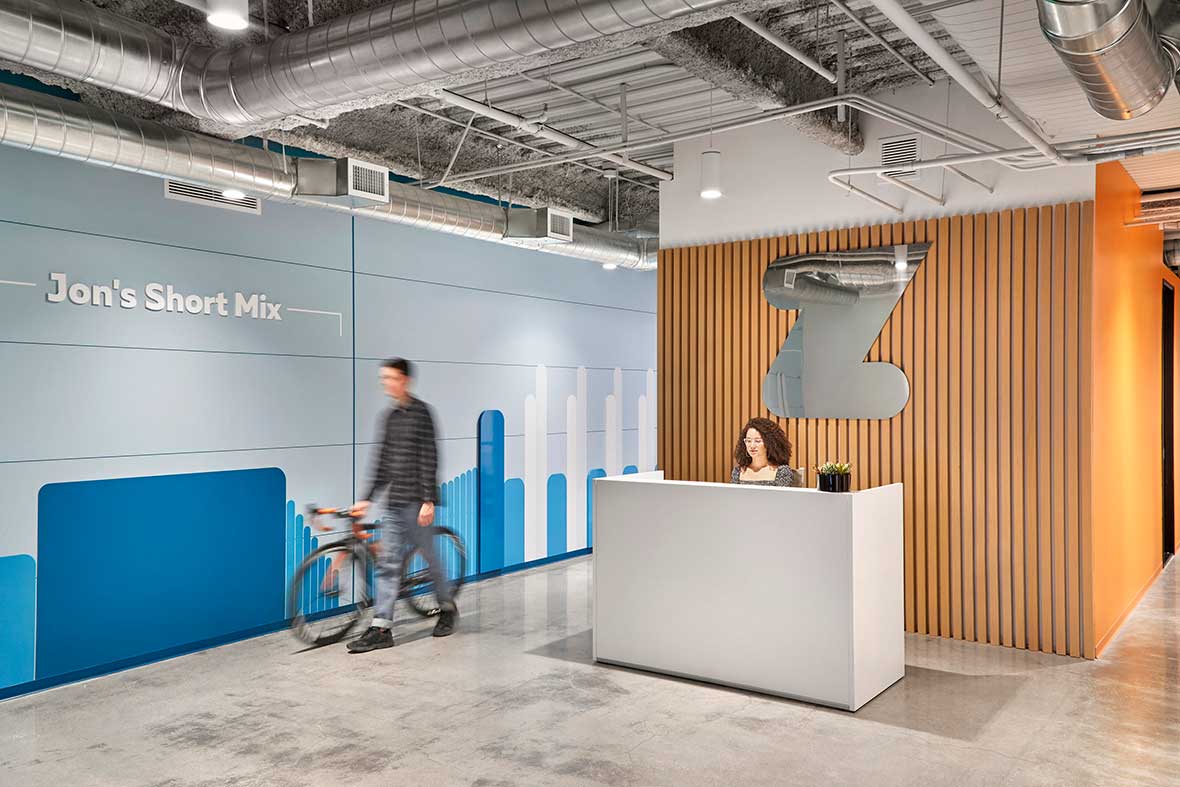 7/13 Photos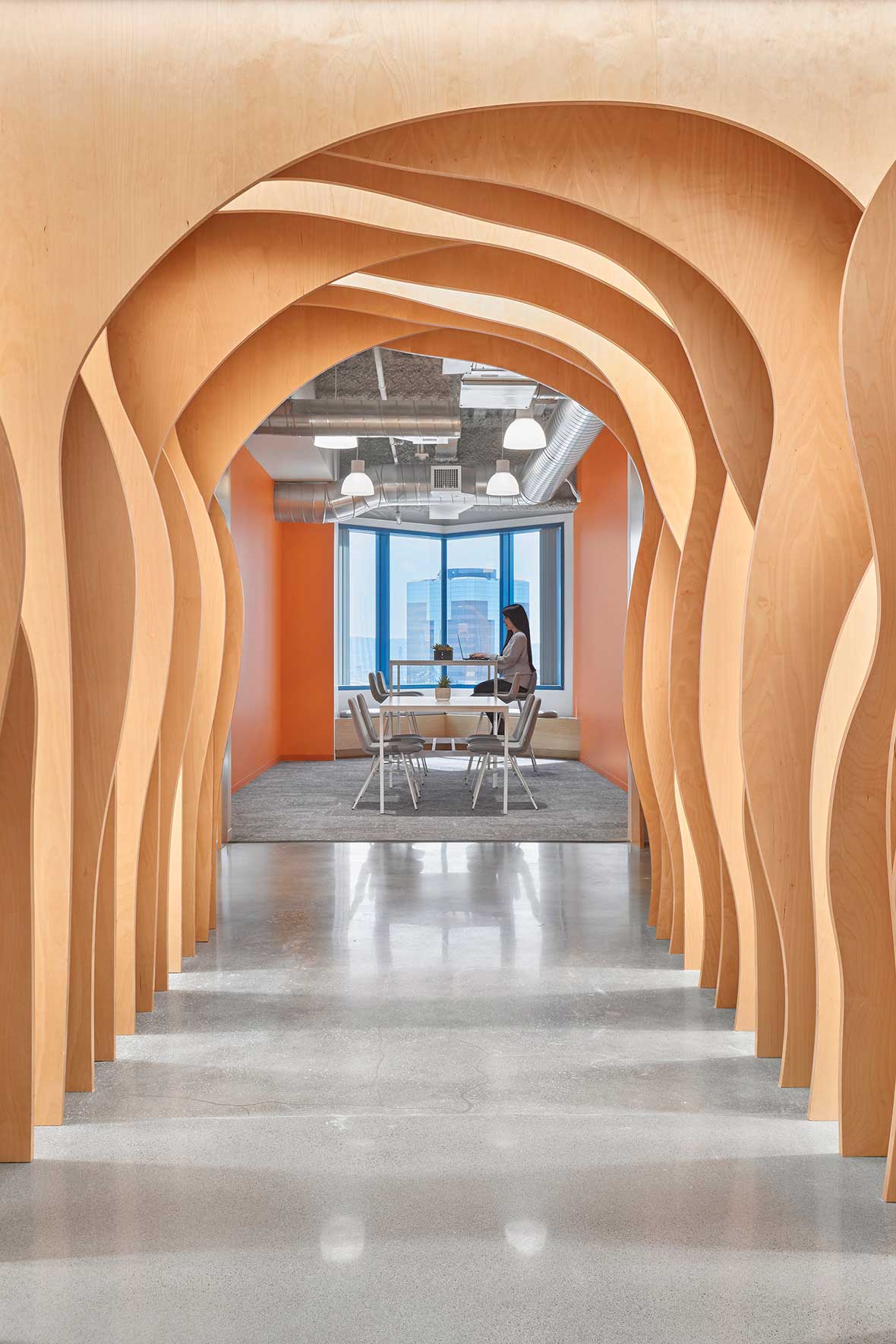 8/13 Photos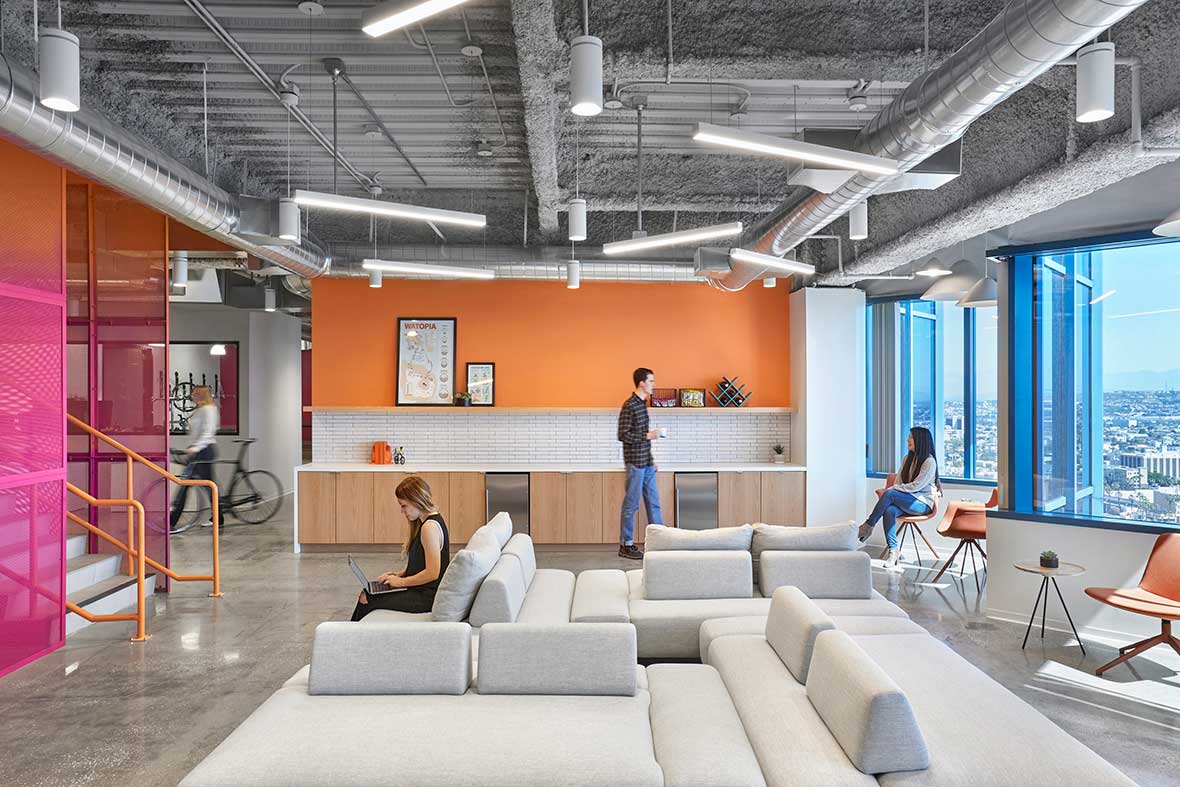 9/13 Photos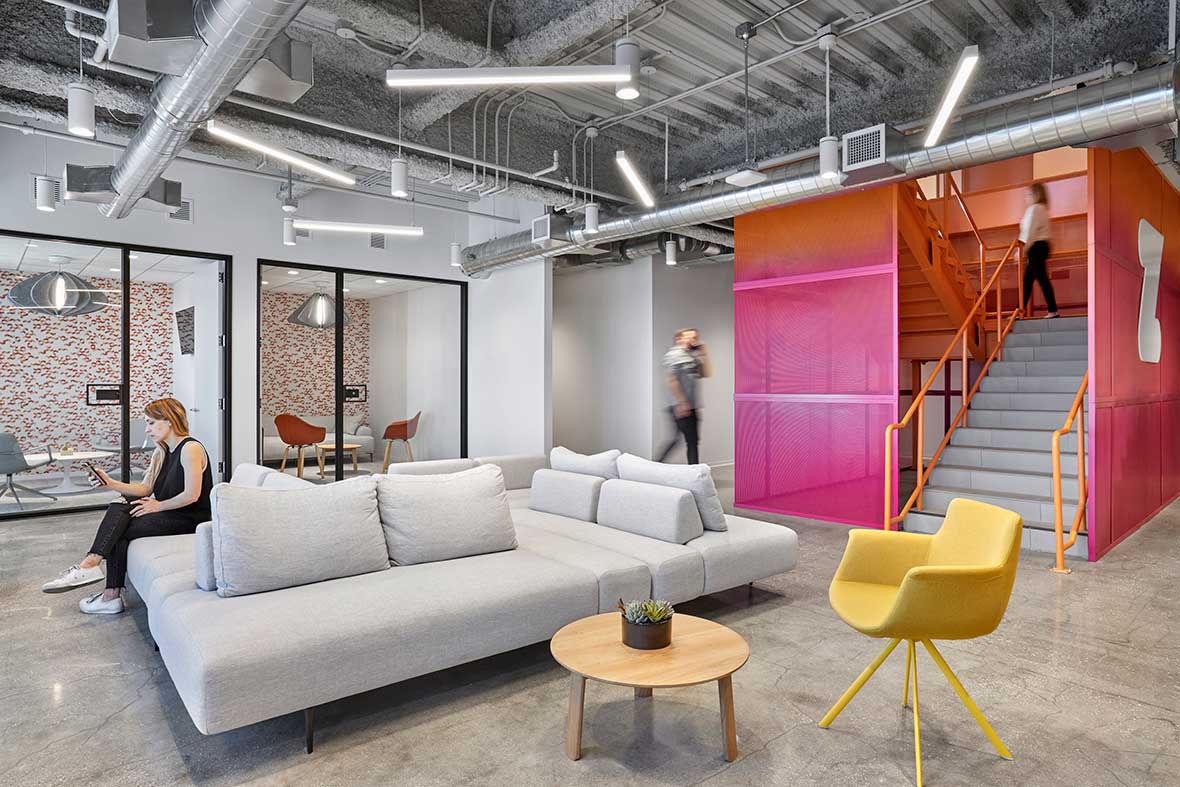 10/13 Photos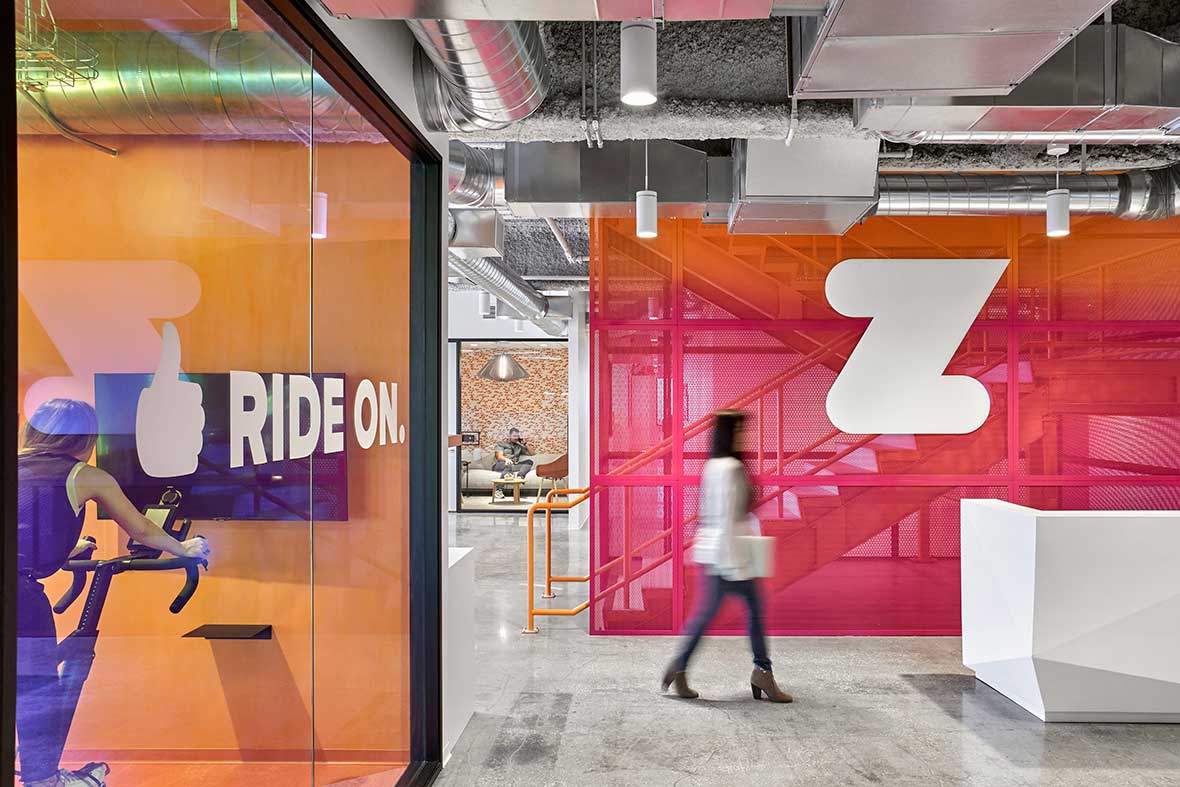 11/13 Photos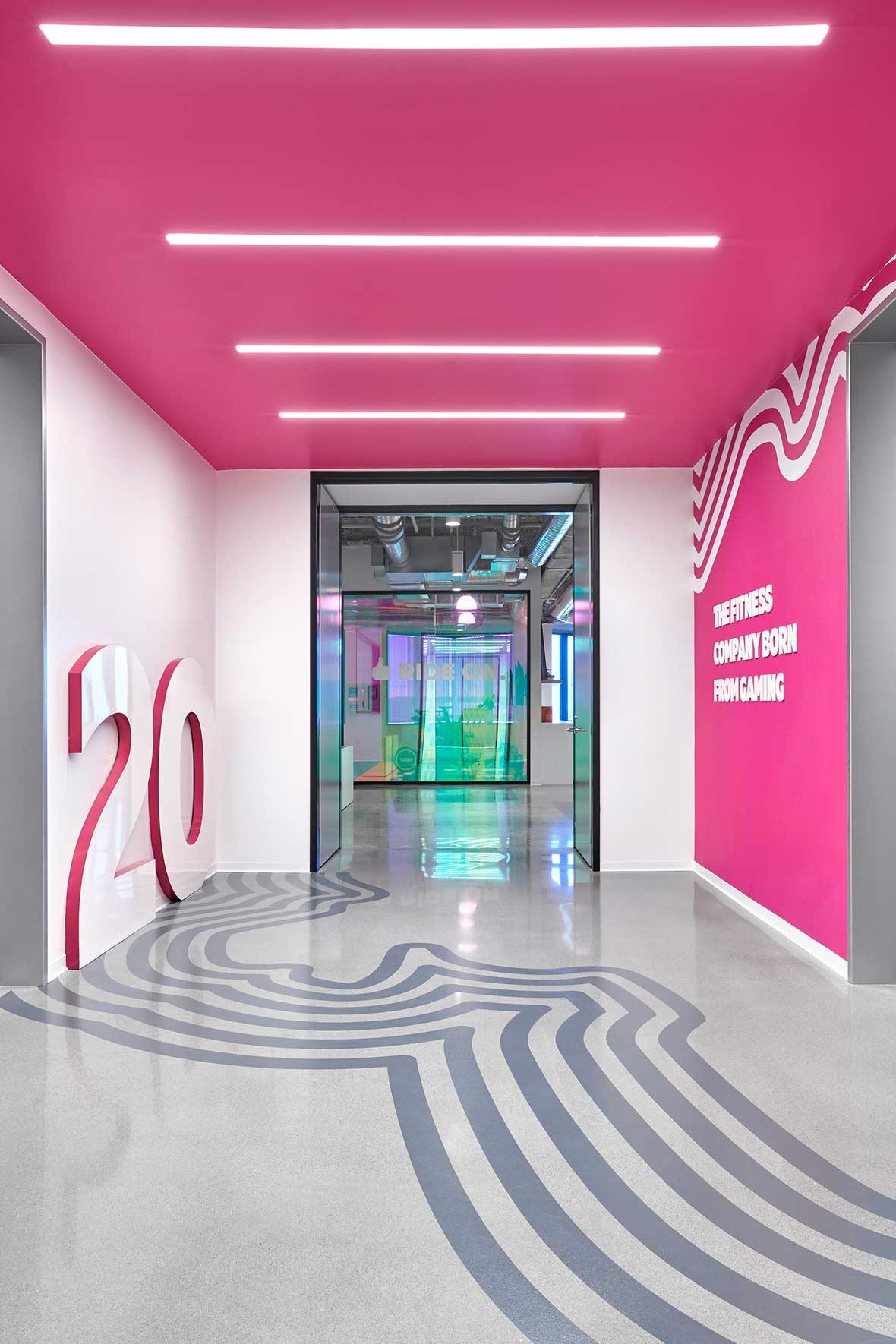 12/13 Photos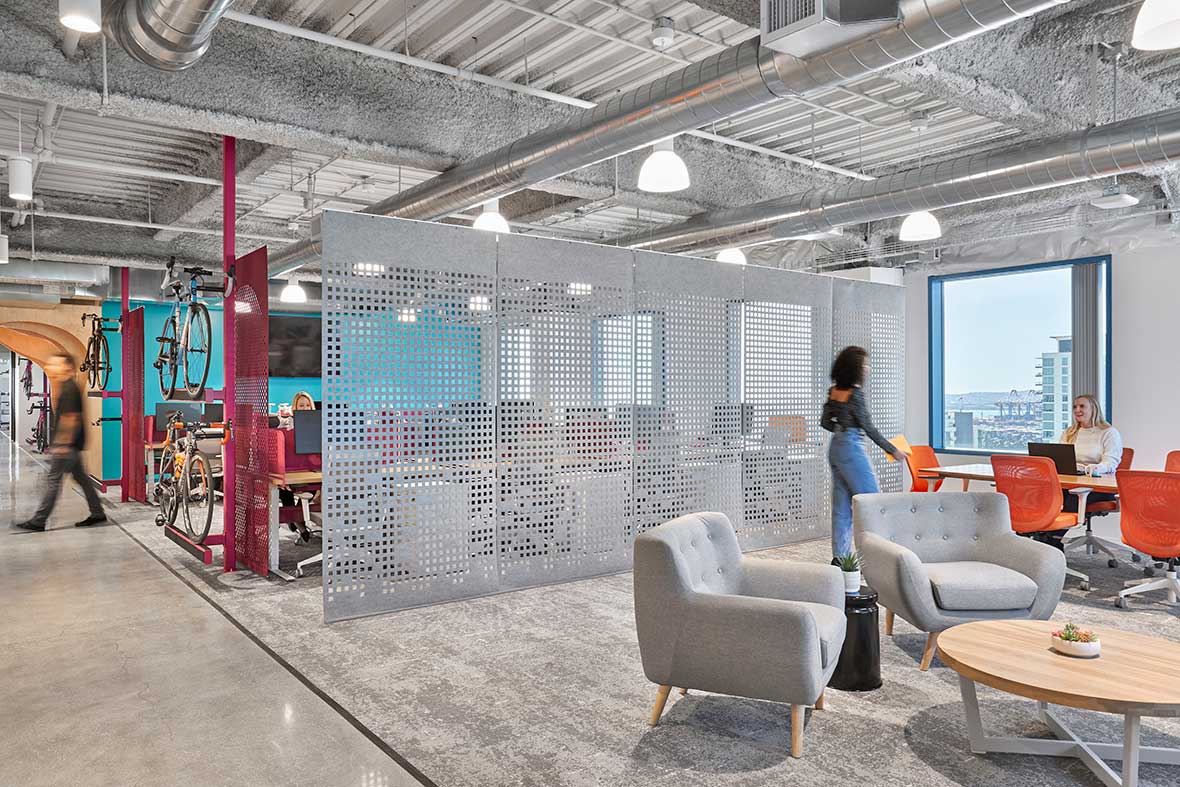 13/13 Photos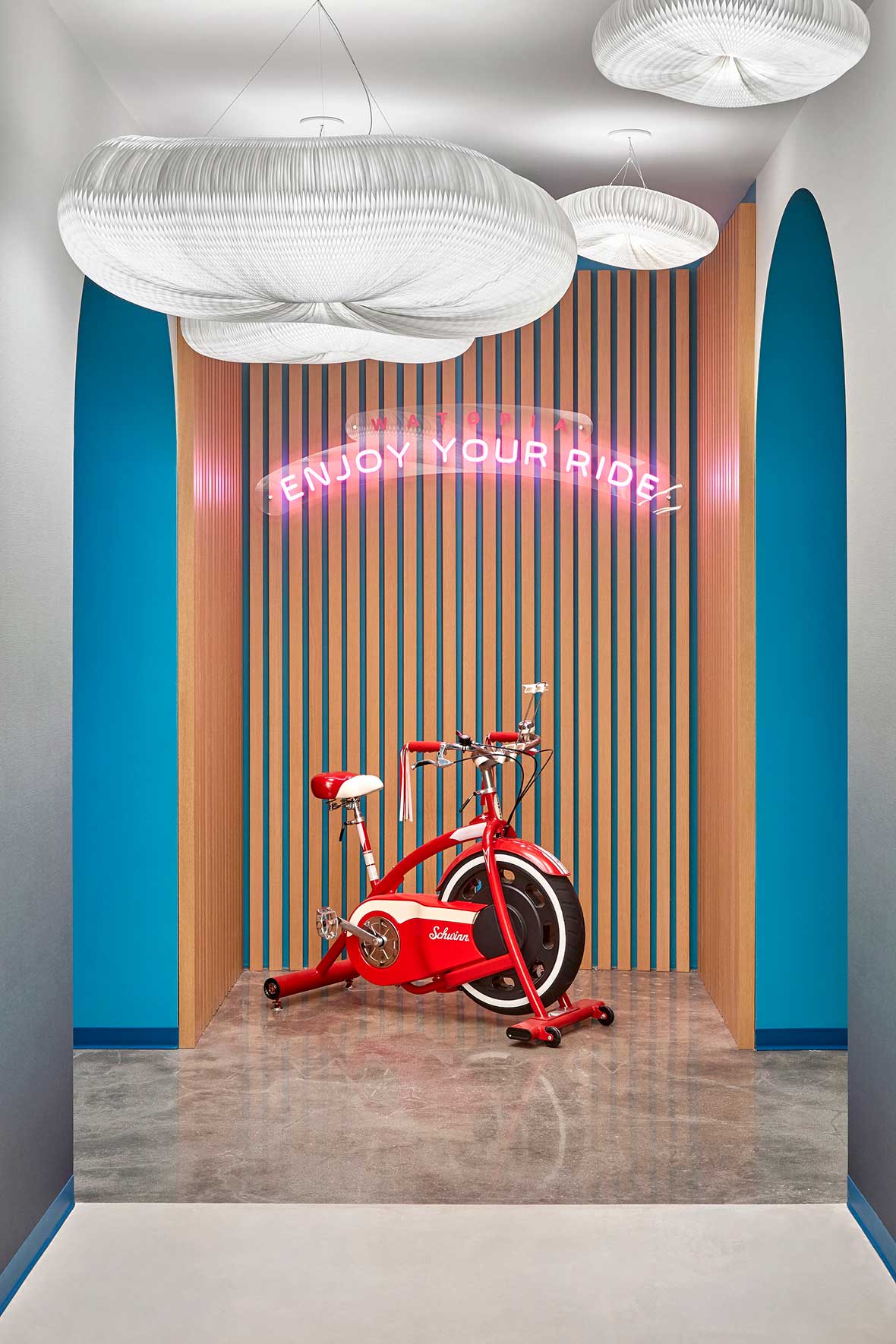 Long Beach, California-based Zwift is known for its app that promotes fitness through video gaming. Users run and cycle through virtual 3D fantasy environments and real-world destinations recreated with hidden twists. In its recent headquarters expansion, the company overtook two additional floors and redesigned all three with help from IA Interior Architects' Orange County and Los Angeles studios. It was only fitting that the new redesign be informed by the company's motto: "Fun Powers Performance."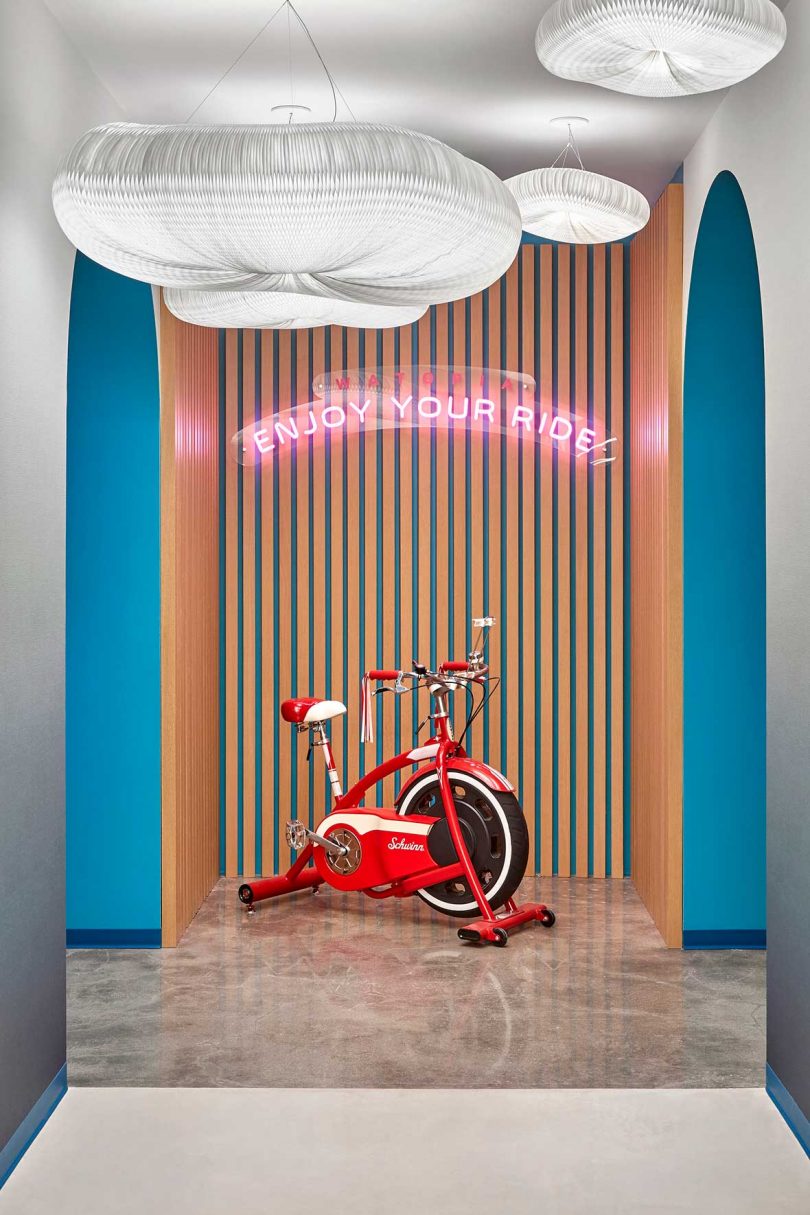 The redesign was budget-conscious, so instead of overhauling the space through architecture, the design team utilized paint and furniture to carve out show-stopping features of the office. Each floor has its own reception desk (which stands in front of the company's logo, Big Z) and has its own theme of different colors and locations. On floor 18, a neon "Enjoy your ride" sign is sandwiched between arched portals that are a nod to the nearby Belmont Pier and amusement park.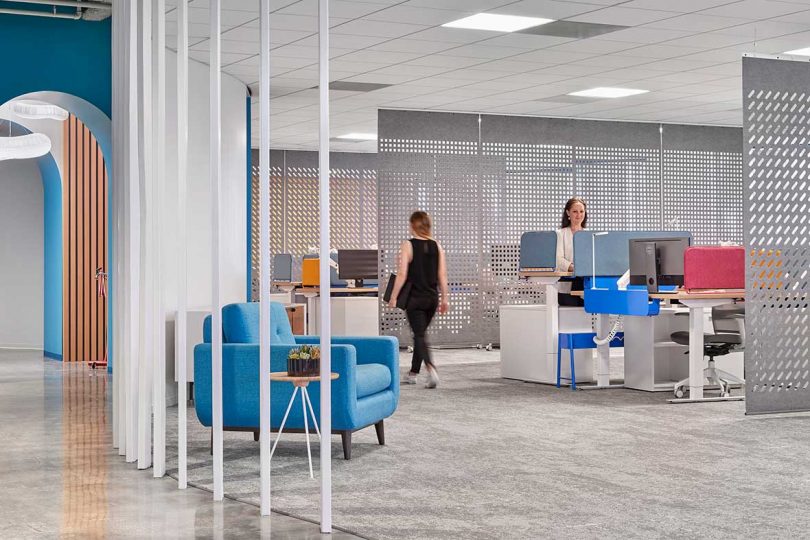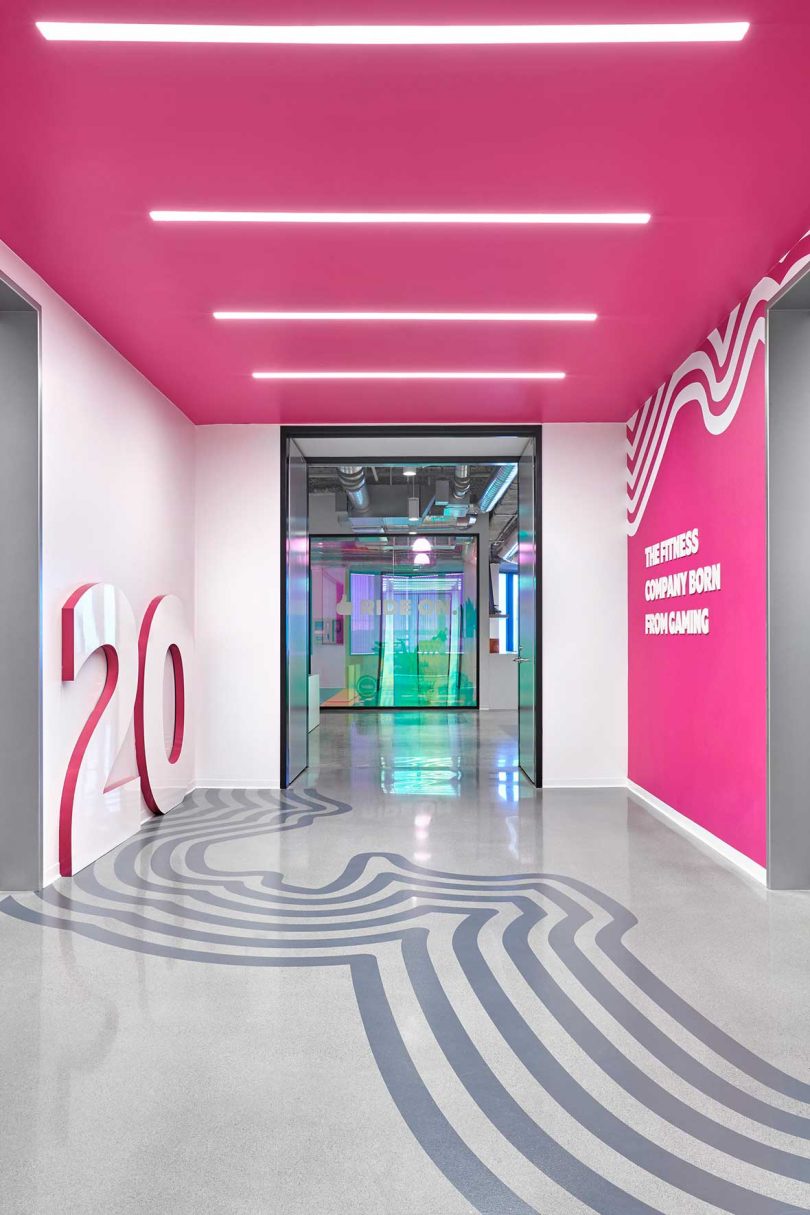 Floor 20's LED-lit, CNC-milled wood arches are reminiscent of Fuego Flats, a virtual canyon based on American deserts in the game. On this floor, dichroic-covered windows cover the gym used for testing and quality control, a peek into the behind-the-scenes of the game creation.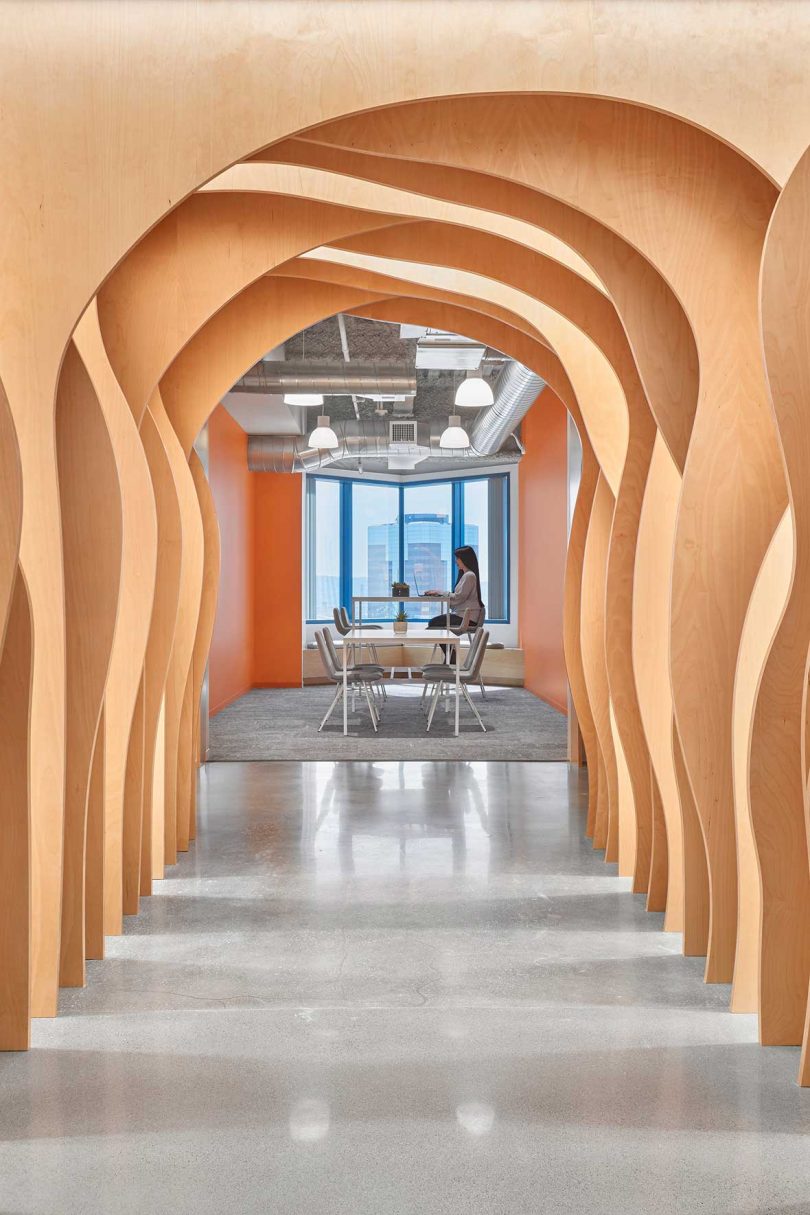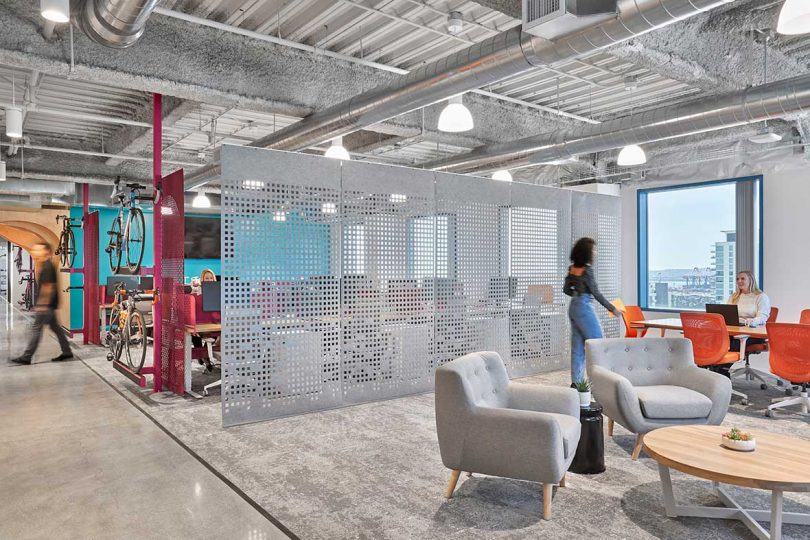 Custom bike racks serve as end caps to the workstation clusters while doubling as featured art. Acoustic felt screens hang from the ceiling to dampen the office noise and provide visual privacy.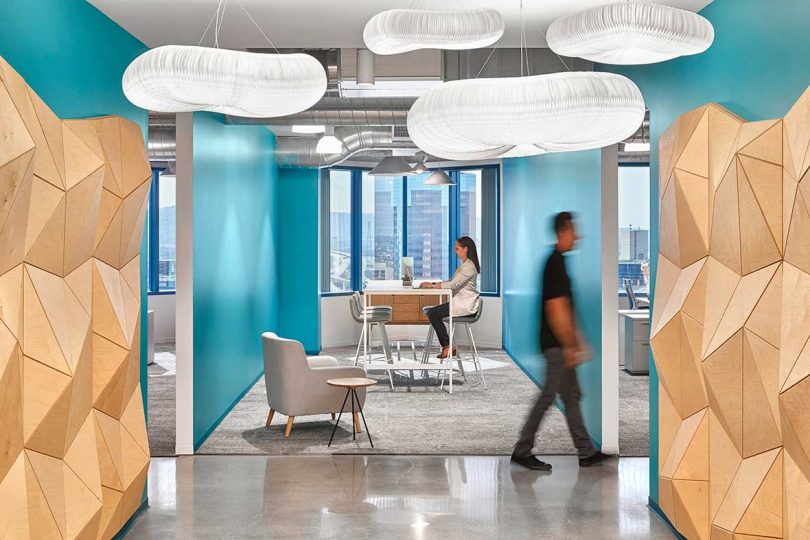 On floor 21, Watopia Peaks, a fictional location inspired by the Alps, is recreated through geometric wall panels and cloud-shape light fixtures.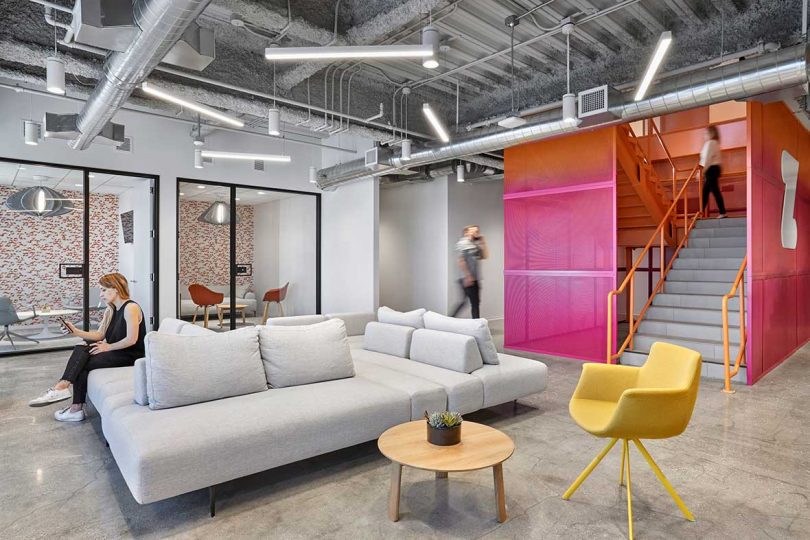 The perforated-metal cladding surrounding the interconnecting staircase is painted in the company's brand colors. Employees have a variety of spaces to work in, including private or shared meeting rooms, open collaboration spaces, conference and phone rooms, and series of workstations that rotate into different configurations.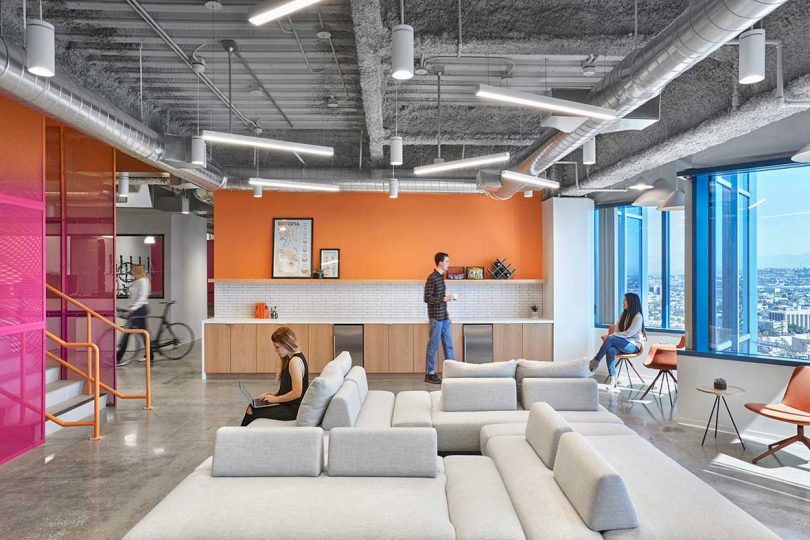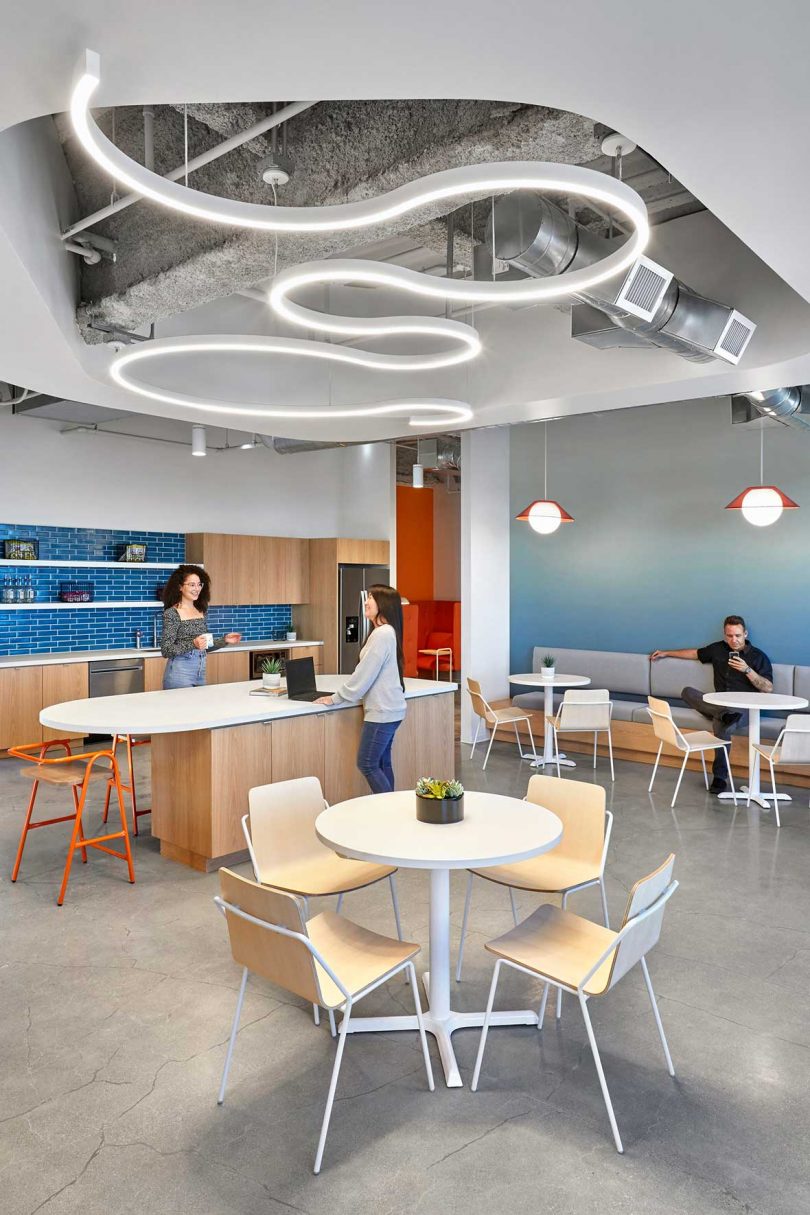 Photos by Garrett Rowland and IA Interior Architects.